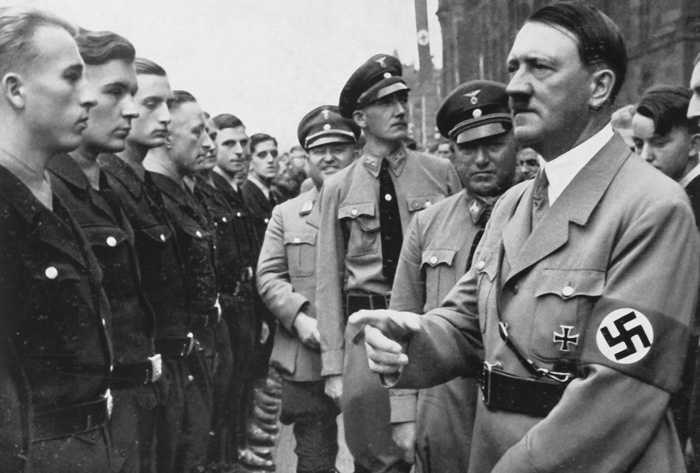 The first ever reprint of the Adolf Hitler's 'Mein Kampf' has hit the stores on Friday. This is the first time since the end of the World War II that the book has found a place on the German bookshelves.
Reprinting of the book by infamous German dictator, known for his violent anti-Semitic actions, was banned in the country.
The book was first published in 1925, years before Hitler came to power. After his defeat, the copyrights to the book were transferred to the German state of Bavaria, who, for nearly seven decades, did not allow the republishing of the text.
However, as of 1 January, 'Mein Kampf', which means 'My Struggles' in German, is now under the public domain. The latest addition, edited by Institute of Contemporary History of Munich, also includes a critical commentary for academic purposes, which the editors believe will help provide more context to history. The 2,000-page book, contains a running commentary and over 3,000 footnotes.
Incidentally, this Institute had also published, in 1961, another book that believed to be the lost sequel to 'Mein Kampf', called the 'Zweites Buch' or the 'Second Book'. Understandably, Germans remain divided over the issues.
There are those, like Historian Florian Sepp, who believe "the book is too dangerous for public", but others, like Germany's education minister Johanna Wanka have backed the move, saying that allowing this to be part of education will ensure that Hitler's comments don't go unchallenged.
"On one side, it is good to know what he thought, when he did all the things in the second World War. But on the other side, it was banned for a good reason, because those ideas were so psycho" one German student told BBC.
Hitler's representation in pop-culture has often created controversies at the displeasure of Jews and Germans, alike.
Several bookshop owners have expressed a moral dilemma of earning profit from anti-Semitic texts and have refused to stock the book in their shops. Others who have the book on shelf have refrained from promoting it. The new edition costs around $65.
Jews, in particular, victims of one of the worst holocaust in history, are not pleased at all.
Leader of the German Jewish community Charlotte Knobloch told Reuters that she "could not imagine seeing Mein Kampf' in shop windows".
"This book is evil. It is a Pandora's Box, once opened, cannot be closed again," she said.