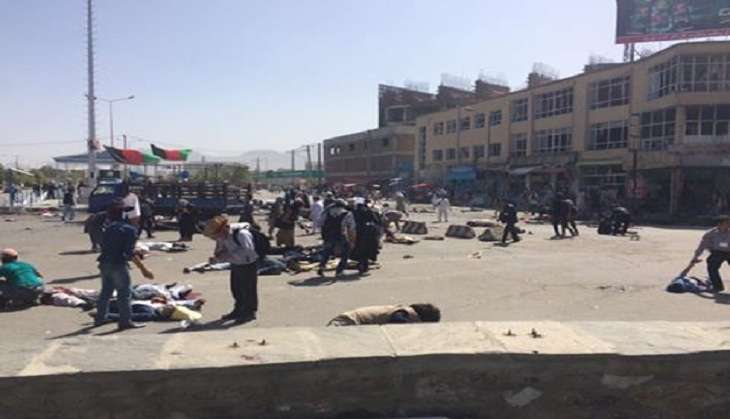 At least 61 people died and several others were wounded following a strong explosion that ripped through a crowd of minority Shiite Hazara protesters in Kabul on 23 July.
Associated Press reports suggest that Afghan officials have confirmed that the death toll has risen to 61, with 207 people who have sustained injuries.
The mouthpiece of the Islamic State, Amaq news agency reported that the ISIS have claimed responsibility for the attack.
According to media reports, the health ministry issued the statement in which it claimed that the dead and the wounded were taken to a hospital near the blast scene.
Photographs posted on social media showed bodies, apparently at the site of the explosion, close to where thousands of people had been protesting over the route of a planned multimillion dollar power line.
Heart of Afghanistan Kabul suffered agains, according to reports number of deaths reached into fifty in #KabulBlast pic.twitter.com/cqVeFbpZu8

— Fatima Baloch (@Fatima_Baluch) July 23, 2016
Over 50 killed, 170 injured in #Kabul as 3 Suicide Bombers blew themselves amidst a mass demonstration. #Afghanistan pic.twitter.com/ZGQj20J0Vm

— Habibies (@Habibies) July 23, 2016