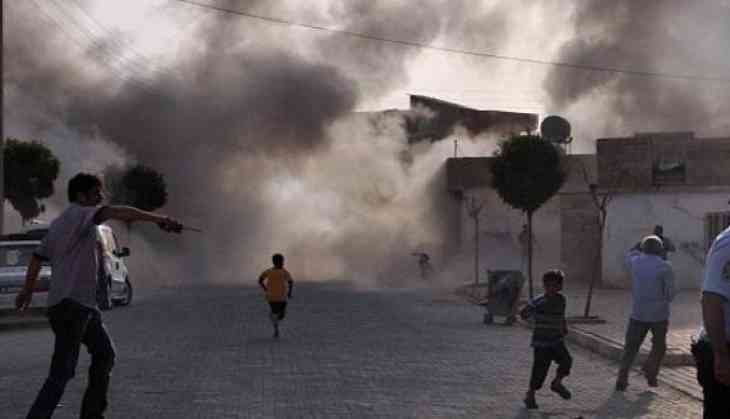 At least four persons were killed and dozen others injured in a rebel-fired rocket attack on a crowded street in Syria's Aleppo, a media report said.
The rocket slammed into the al-Furqan street on Friday as hundreds of people were preparing for the upcoming Eid al-Fitr feast, Xinhua news agency reported.
Mostly women and children were injured in the attack. Some of them are in critical conditions.
Syria's national TV confirmed the incident, which has become rare since the army took control over the former rebel-held part east of Aleppo in December.
-IANS