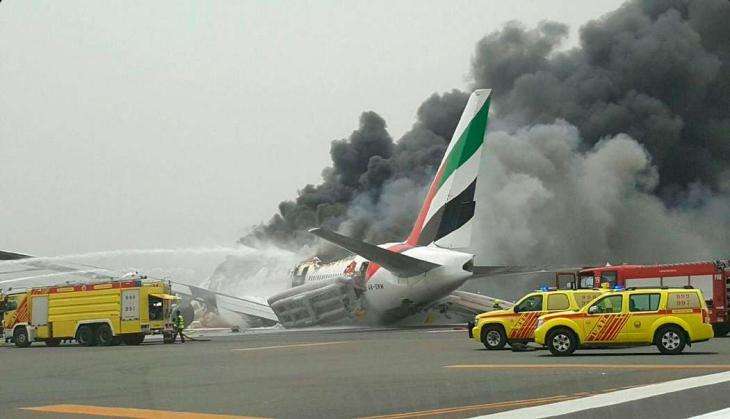 An Emirates spokesperson has said today that of the 282 passengers aboard Flight EK521, 226 are Indian.
In a statement, the spokesman said, "Emirates can confirm that today, 3 August 2016, flight EK521 travelling from Trivandrum International Airport in Thiruvananthapuram, India to Dubai has been involved in an operational incident upon landing at Dubai International Airport. There were 282 passengers and 18 crew on board.
The Boeing 777 aircraft, departed at 10.19 am from Trivandrum International Airport and was scheduled to land at 12.50 pm at Dubai International Airport.
We can confirm that there are no fatalities among our passengers and crew. All passengers and crew are accounted for and safe.
We are expecting an 8-hour network wide delay, more information will be available on the Emirates website and social media channels.
The main priority remains with those involved and offering support to concerned family and friends. Dedicated telephone lines are now active.
UAE - 8002111; UK - 00442034508853; US - 0018113502081.
For members of the media, the Emirates' Press Office in Dubai is now activated: 0097147083713."
Also Read: Emirates flight from Thiruvananthapuram to Dubai crash-lands. All passengers safe