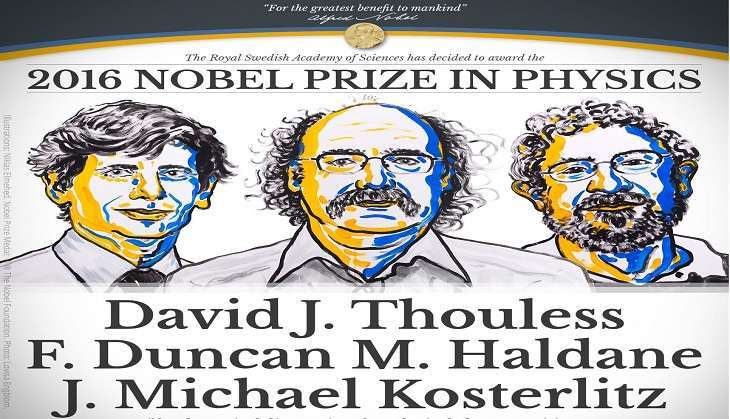 British physicist trio David Thouless, Duncan Haldane, and Michael Kosterlitz were declared the winners of the Nobel prize in Physics, 2016, for their extraordinary work in the field of condensed matter physics.
The three will share the 8m kronor (£727,000) prize, for their discovery in unexpected behaviours that are seen in solid materials, and going on to develop a mathematical framework in the field of topology to explain the strange circumstances under which matter can exist.
BREAKING NEWS #NobelPrize in Physics 2016 to David Thouless, Duncan Haldane and Michael Kosterlitz pic.twitter.com/5jw75GIjRv

— The Nobel Prize (@NobelPrize) October 4, 2016
With reference to this year's winners, the Nobel Committee said that their groundbreaking work has "opened the door on an unknown world", paving the way for designing new materials with novel properties never seen before.
Watch a member of the Nobel Committee break down the concept of topology with a bagel, pretzel and a cinnamon bun:
Member of the Nobel committee for physics explains topology using a cinnamon bun, a bagel and a pretzel https://t.co/gORO04UYam

— The Nobel Prize (@NobelPrize) October 4, 2016
The trio were awarded with the prestigious title at a press conference in Sweden, and went on to join the list of Physics laureates who have been recognized since the inception of the prize in the filed in 1901.