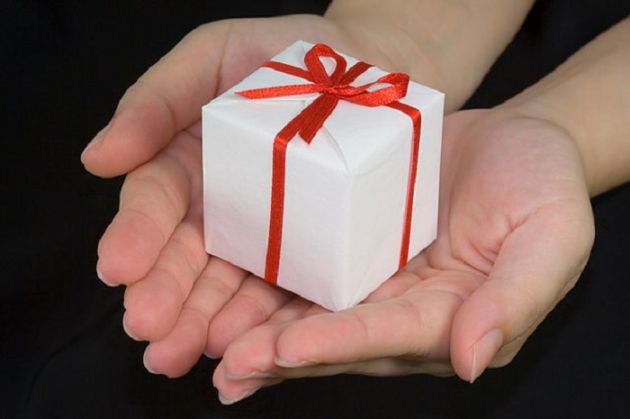 The year 2015 has seen a number of devastating natural and man-made disasters. Add to this a mix of terror attacks, racism, violence, conflict, forced displacement, and gory crimes and we have on our hands one terrible year.
That said, this year has also seen a number of instances of people reaching out to help those in need.
Also Read: Trump that, Trump: Six wonderful instances when the world welcomed refugees
From the heartwarming stories of people opening the doors of their house to refugees fleeing conflict zones, to celebrities meeting sick children, to sending help and money to those affected by natural disasters to the countless acts of random kindness that social media fawns over - this year has proved why love always trumps conflict.
Here's a roundup of some of the most heartwarming gestures the world has seen this year:
01
A video after the Peshawar school shootout
Barely a year after the the deadly shootout at Army Public School, Peshawar, where 132 students were brutally massacred, the Pakistan Army released a video.
But this video, featuring children, is special as it has a strong message. "We want to educate the children of the enemy," the kids sing in Urdu. Watch it here:
04
Strangers join hands to cheer up an old man
In August this year, a 75-year-old retired man in Oregon, Leonard Bullock, was pleasantly surprised when a group of 95 strangers joined hands to paint his dilapidated house. How did they find out? Bullock's neighbour put out a social media post, requesting help. And over 6,000 people responded.
Also Read: This Pune doctor waives off the fee for delivering newborn baby girls
06
Ain't no mountain high enough...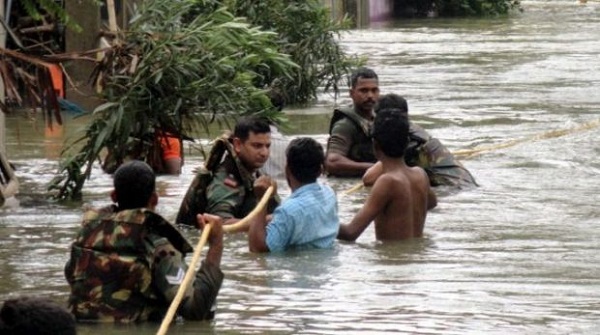 Tamil Nadu was hit last month by the worst floods in over a century. However, the flood waters did nothing to dampen the compassion of Chennaiites. Fishermen lent their boats for rescue operations, strangers opened their doors to those with nowhere to go, restaurants gave away food and shelter, and hospitals and religious houses were transformed into relief camps. People outside the city also pitched in to help - using social media to track people and exchanging emergency information and disseminating updates.
07
How an earthquake united the world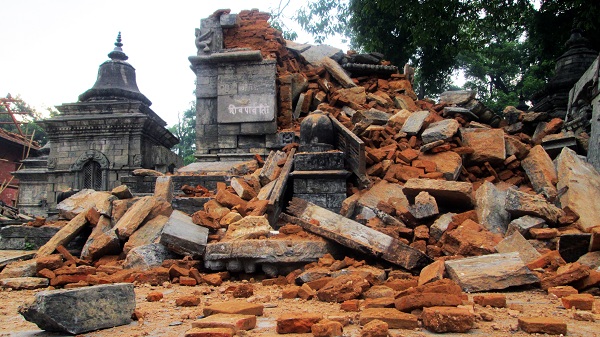 Similar scenes were witnessed in Nepal, which was hit by a massive 7.8 magnitude earthquake in April this year. Help poured in for the Himalayan country. Apart from aid, nations also sent relief workers, medicines and emergency supplies. The Bangla Sahib Gurudwara sent 25000 food packets to Nepal, a feat they repeated during the Chennai floods.
Also Read: A school under flyover, study room in vendor's cart: stories that help us dream of a literate India
08
What intolerance? Where?
Mumbai opened its arms to welcome a teenager from Pakistan, Saba Tariq Ahmed, who suffers from Wilson's disease. Through a crowd sourced online campaign, Mumbaikars helped raise over Rs 10 lakh for her treatment. The best part? The incident came at a time when the country was rocked by the Dadri lynching, and intolerance.
Also Read: Mumbai comes to the rescue of Pak teen with rare disorder
09
Strangers come to the rescue of a minor rape victim
A nine-year-old girl from Jharkhand was brutally raped in June this year. Media outlets told a touching tale of her devoted father who would carry her on his shoulders for over 4km for treatment. Soon after news broke of the family's ordeal, help began too pour in from across the globe.
According to an HT report, around 500 people from different countries helped them open a bank account and funded her treatment.
10
Cafe by day, shelter by night
Compassion is seldom extended to the non-speaking inhabitants of our planet. The Hott Spott cafe in Greece's Lesbos opens its doors every night to let in street dogs - in a bid to shelter them from the cold.