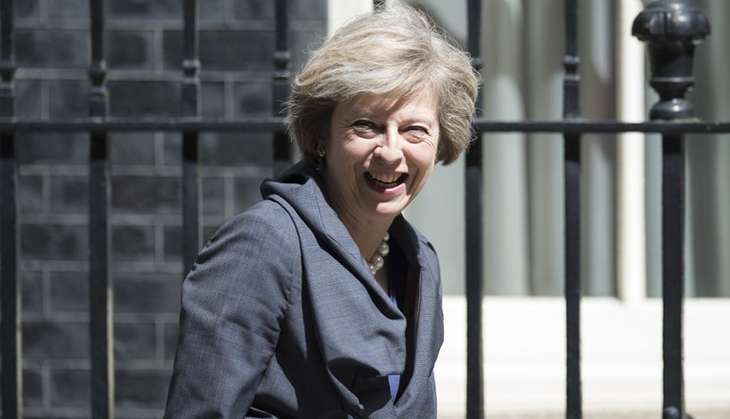 Theresa May took over as Britain's new Prime Minister on 13 July, less than three weeks after Britain voted to leave the European Union(EU).
Though she campaigned for the 'Remain' camp, May now has the difficult job of overseeing Britian's formal exit from the European Union.
May has asserted that there was no chance of a second referendum on Britain leaving the EU. "Brexit means Brexit. The campaign was fought. The vote was held. Turnout was high, and the public gave their verdict," the Conservative Party leader was quoted as saying.
What you need to know about Britian's new PM
Theresa May became the Prime Minister of Britain without ever having won an election.
Promising to lead a government that would tackle "burning injustice", she is also now Britain's second female leader after Margaret Thatcher.
She was first elected as a Conservative member of Parliament in 1997. In 2002, she became the first female chairperson of the Conservative Party.
She was appointed Home Secretary in May 2010 and holds the record for being one of the longest-serving home secretaries in Britain.
Her personal life
May, who was born in Eastbourne, East Sussex in October 1956, attended both public and private schools and went to study geography at Oxford University's St Hugh's College, graduating in 1977.
She is married to Philip John May, a banker who works at Capital Group.
She suffers from Type 1 Diabetes.
Her ideas
The Financial Times in London has described May as a liberal conservative and compared her to Germany's Angela Merkel.
She is pro-gay marriage and was one of the first Tory politicians to back it. She also supports fewer welfare benefits and is vocal about her pro-life stance.
She has previously pushed for anti-immigration policies, stressing that migration was putting a stress on public services. According to reports, May had received major criticism for her stance on immigration where she suggested the expulsion of foreign students as soon as they graduated as a measure to curb migration.