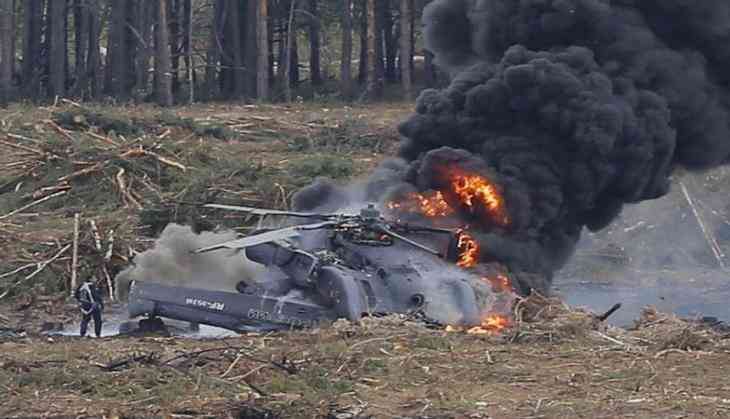 Colombia's national army has confirmed that 10 people were killed when a military helicopter crashed in Antioquia.
As per a report in Colombia Reports, the MI-17 helicopter, which was carrying eight army personnel and two civilians, crashed on Tuesday morning on route from the town of Caucasia, according to the Air Assault Division of the National Army.
The army has also announced an investigation into the matter to see how fatal the accident actually is.
While talking to local media, General Juan Carlos Ramirez, commander of the Fourth Brigade of the army, said, "At the moment, troops from the Seventh Division and an Accident Investigation Group of the Air Assault Aviation Division are arriving at the place where the incident occurred."
The army was at the site working to recover the bodies of the victims, Trujillo said.
The general also noted that the weather conditions were complicated for the aircraft that was carrying out the mission.
Defense Minister Luis Carlos Villegas also confirmed that "investigations are on to determine the cause of the crash".
Meanwhile, President of Colombia Juan Manuel Santos took to his Twitter handle and expressed his solidarity with the victims.
He wrote, "I accompany the relatives of the victims with my heart. All my solidarity."
--ANI