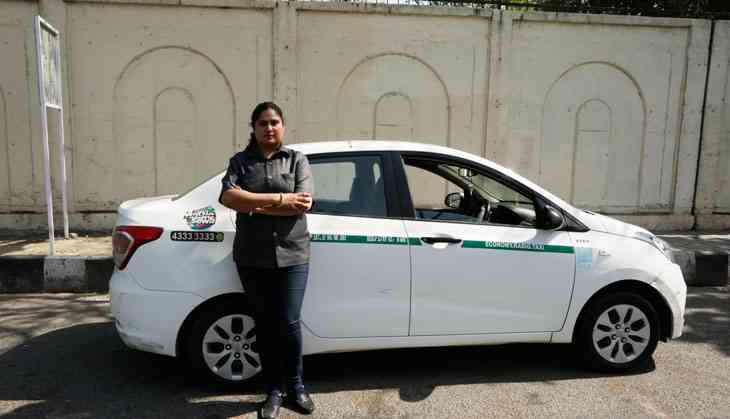 Pooja, a Woman cabbie (Sehar Qazi/Catch News)
At 2:30pm, when Alam walked out of the Indira Gandhi International Airport, he began looking for a cab. He had to reach Gurgaon for a meeting. It had been an hour, and Pooja was yet to get a passenger. Alam spotted Pooja and after negotiating for a while, Alam took the cab.
"Tell me the exact location. Okay. I think you should talk to her?" Alam told somebody on phone and quickly gave her the phone. "Yes, I know the place, it's exactly behind the shopping mall," Pooja replied confidently and returned the phone. "She is a woman taxi driver," replied Alam to the other person on phone.
In 2005, at the age of 22, Pooja got married to Jagdesh. After five months of marriage, Jagdesh lost his job and Pooja decided to work. "She got a sales job at the M-Block market in Greater Kailash. We were so short for money that she used to walk daily to the shop and work for hours, despite being pregnant," a teary Jagdesh Arya told Catch.
Pooja lives with her husband and her son Khush who aspires to be a cricketer at Aya Nagar, New Delhi.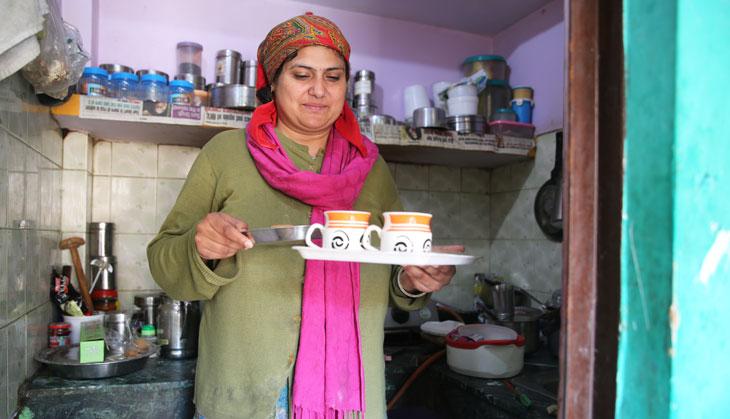 Sehar Qazi/Catch News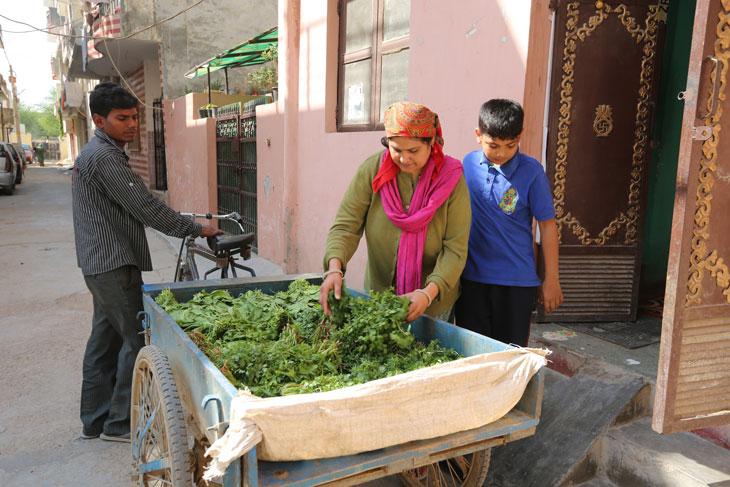 Sehar Qazi/Catch News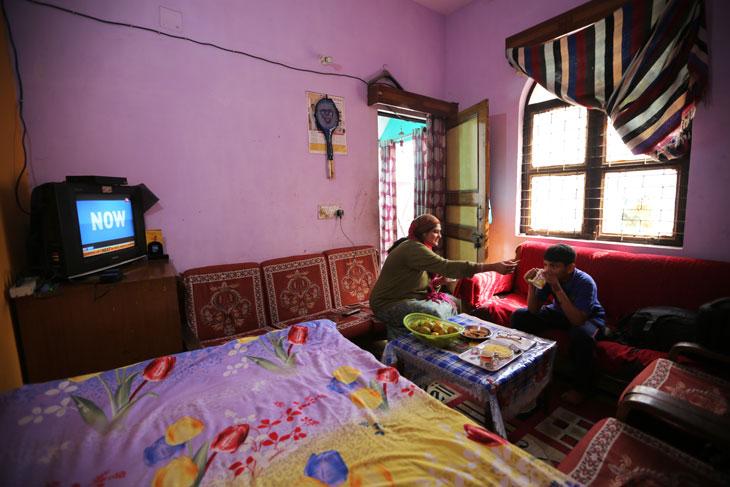 Sehar Qazi/Catch News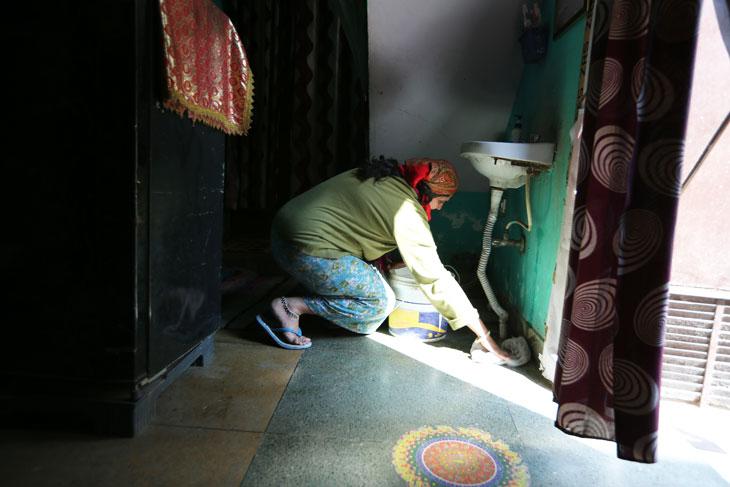 Sehar Qazi/Catch News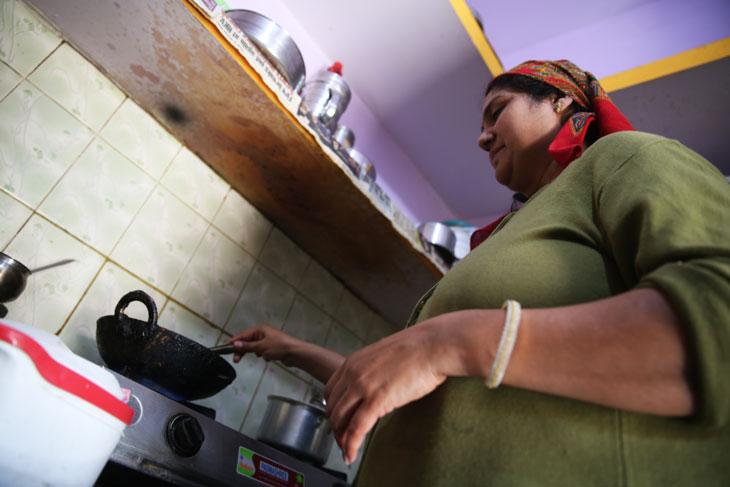 Sehar Qazi/Catch News
Shifting gears
For five years, Pooja worked as a salesgirl earning around Rs 12,000 per month. Pooja and her husband also started a tiffin service for sometime. Then again, she worked in retailing business. By the time, Pooja had a Scooty which made her life a bit easier.
Everything was going well till the day when her son got ill and she was not allowed to take leave for some days. So she left the job and decided to start something of her own.
After some days, when Pooja learnt that cab and taxi services were doing good business. She decided to get one. She took a car loan via Magic Sewa and worked with them. Later she started working with Ola and Uber."My husband was also earning but that didn't suffice. I wanted to start something of my own. I joined a driving institute and then got a car on loan," says Pooja.
The first time when she discussed this idea with her husband, he reluctantly replied, "Log kya sochaygay? Aur Delhi safe nai hai ladkiyon kay liyen!".
In a male dominated society, it's easy for men to make these decisions, but that wasn't the case for Pooja. But two things kept her going: her will power and love for her son.
In June 2016, after convincing her husband and her family, Pooja started driving on roads of Delhi as a cab driver.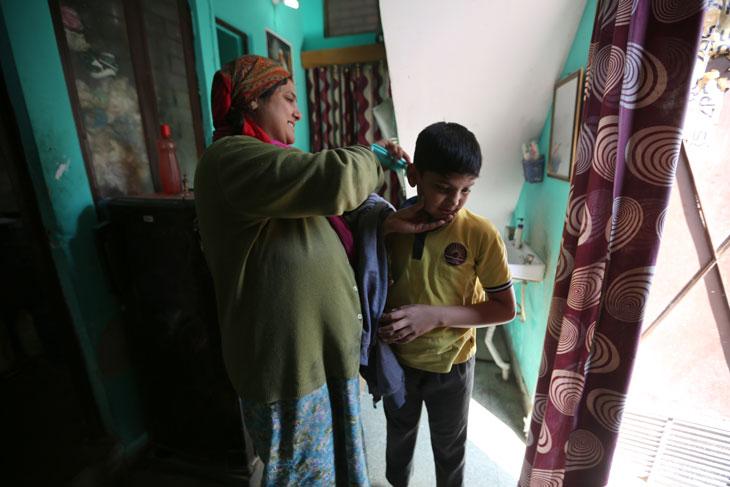 Sehar Qazi/Catch News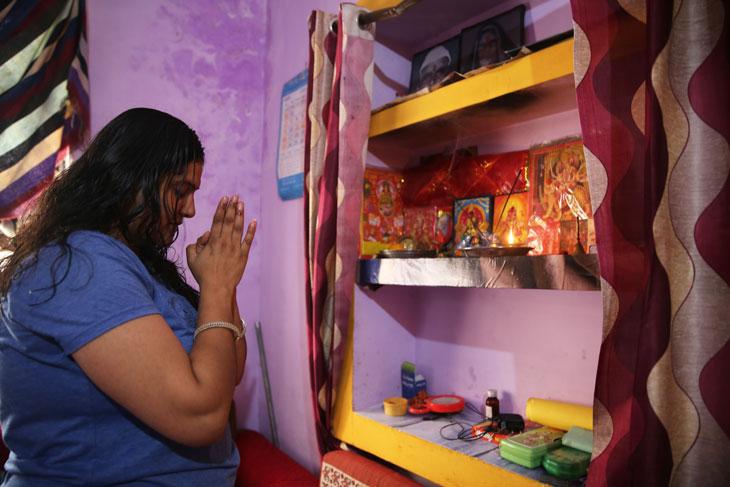 Sehar Qazi/Catch News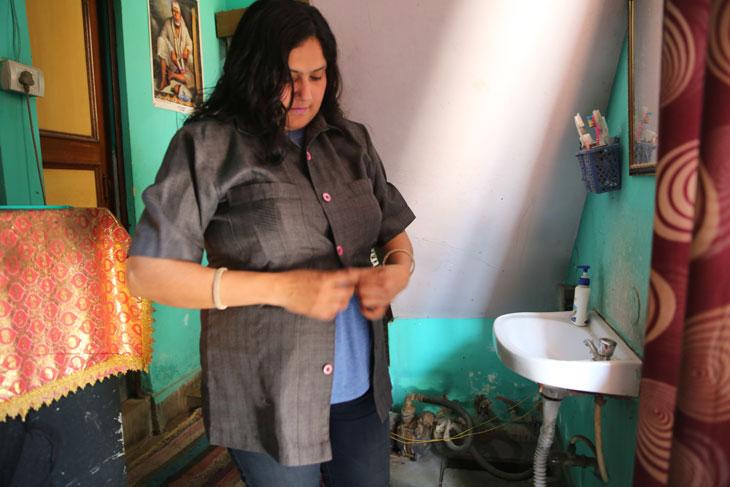 Sehar Qazi/Catch News
Gaining support
It wasn't easy at the beginning. She had to answer some awkward questions and queries of other fellow taxi drivers and passengers. "Aap taxi chalatay ho?!", "aap ladki hokay taxi chalaty ho?" But as time passed people, especially women, started appreciating and encouraging her. "At night when I go to airport for passengers, women feel safe with me. Many women have advised me to continue my work," says Pooja.
Her daily non-stop routine starts at 6am and ends as late as 11pm. The first thing she does is to prepare breakfast and lunch for her husband and son. From cooking, to cleaning, to washing, to driving, she is doing all of it, on her own.
"I complete all the household work till the time my husband gets back from office. Then I leave for work till late in the evening, depends on the number of passengers. I don't want to leave my son alone at home, so we coordinate accordingly.
"There is no fixed timing in my job and that makes my job even more easy for me. What's better than earning and supporting your family. I want better education for my son and a better life for us."
Pooja earns 30,000-35,000 per month.
Her son Khush is proud of his mother.
"When I told my friend at that my mother works as a taxi driver, they didn't believe me . Then one day when she came for a meeting with teachers, they got surprised and said, 'haan yaar teri ma tou sach mei taxi chalati hai!'"
"She wants me to become an officer but I want to be cricketer."
When Pooja meets her old friends who are still in the sales business, they take advice from her. "They want to come out of that business and also want to start something of their own and progress in life," says Pooja.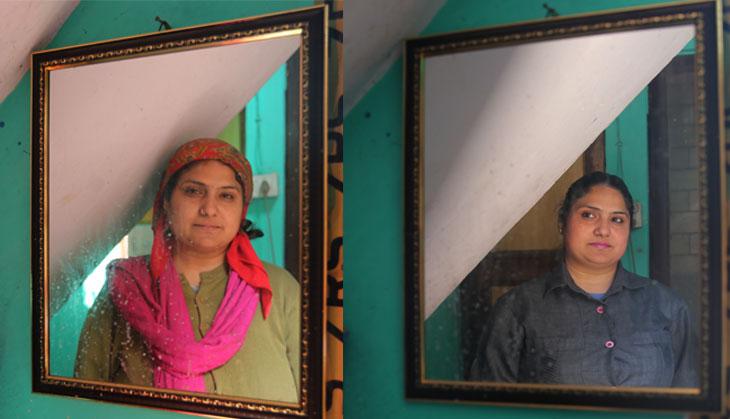 Sehar Qazi/Catch News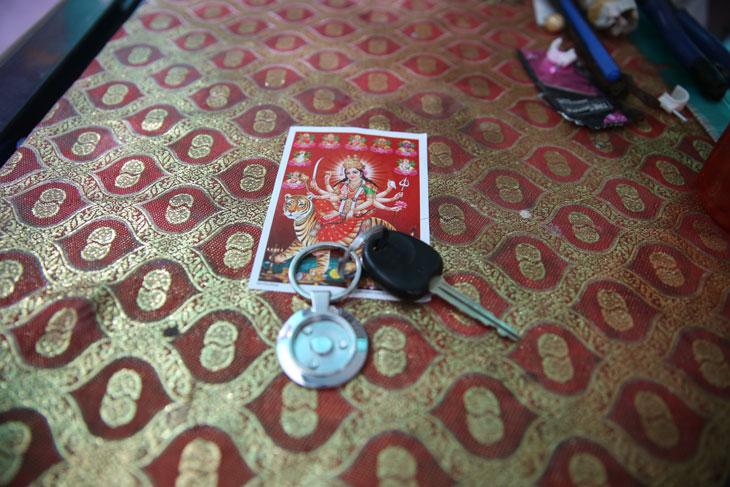 Sehar Qazi/Catch News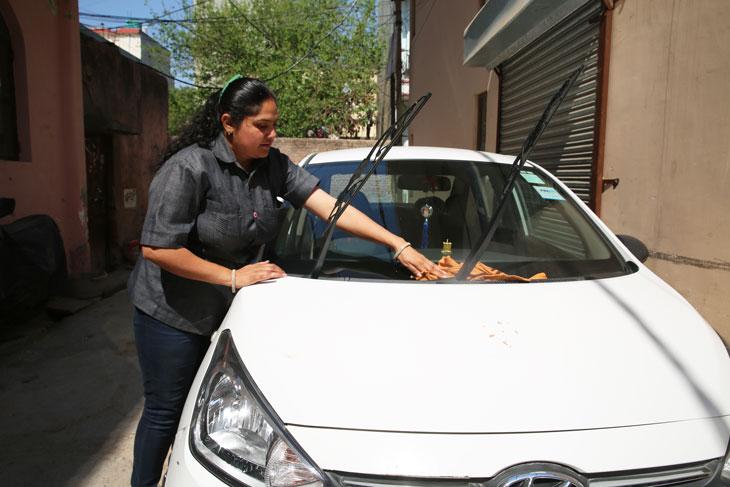 Sehar Qazi/Catch News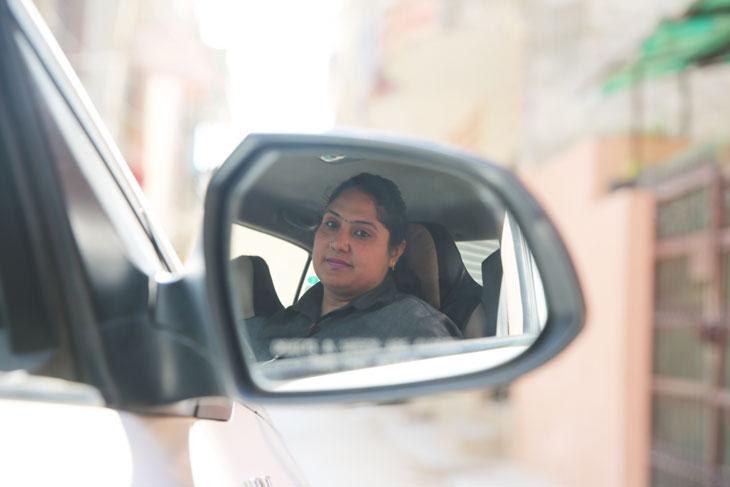 Sehar Qazi/Catch News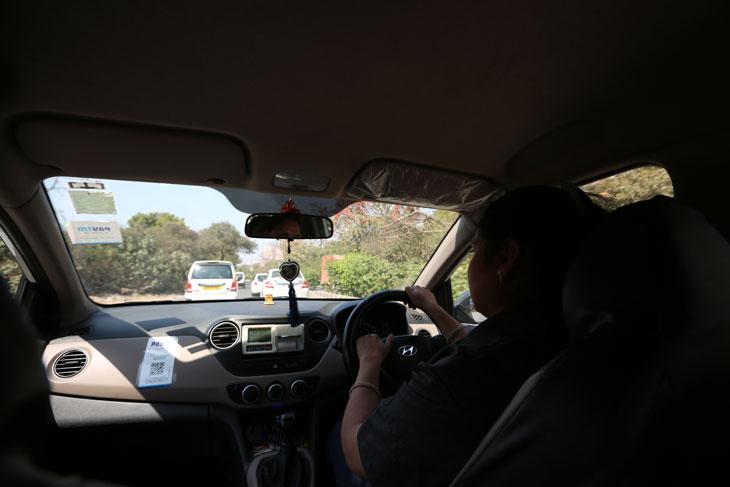 Sehar Qazi/Catch News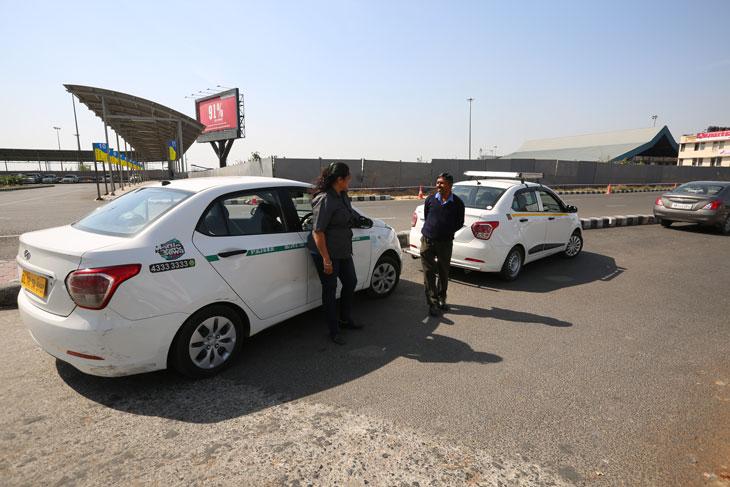 Sehar Qazi/Catch News
Belief in self
When asked about any such incident where she found herself unsafe, she recounts, "Some months back, late in the evening I got a booking from Dwarka to Noida. When three boys boarded the cab, I could feel that they were drunk. They asked me to stop as they wanted to urinate in the middle of the highway and it was all dark outside. I really got scared. Then they again asked me to stop for purchasing cigarettes. But I stayed calm and dropped them to their destination.
"Another day, one of the passengers asked me for my personal number; and asked if I'd go meet him if he called me. That was disgusting, this says a lot about their way of thinking. I will continue to meet such people but nothing is going to break me as long as I know that whatever I am doing is right," says Pooja.
She aspires to open a driving centre for all those women who want to join this work and train them. "I want people to respect us as they do respect other women in other professions. I want government to open vacancies for female drivers and take some measures for our safety."
Her message for the other women is that every women should stand for themselves and follow their heart. All it takes is some hard work and patience to achieve things.
"I even want to request family members, especially husbands, to support their wives, trust them and see how things will get better with time," says Pooja.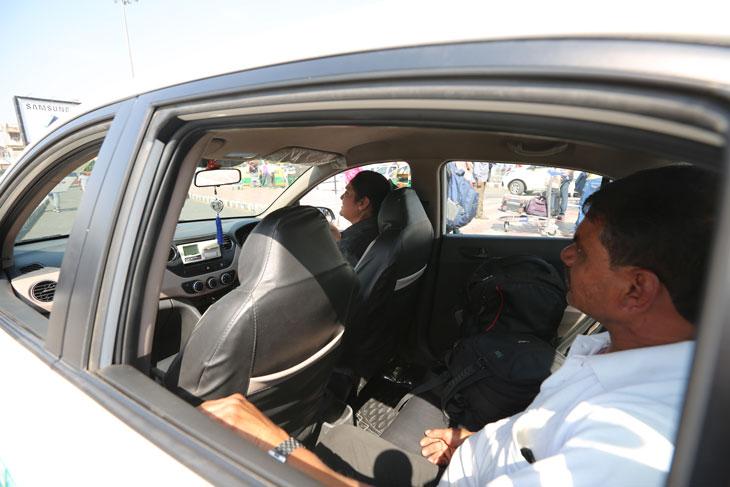 Sehar Qazi/Catch News