Bachchan may be the new face of Incredible India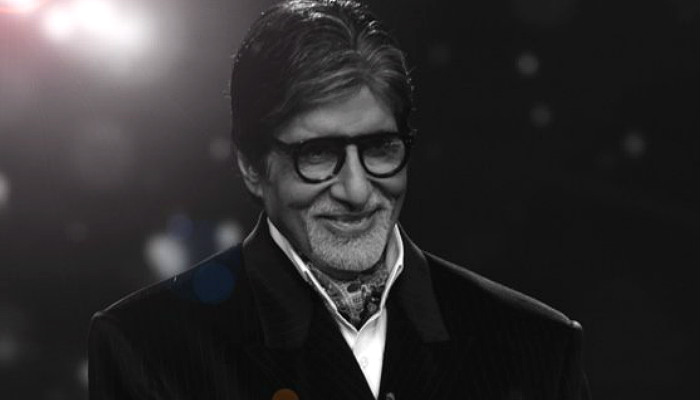 Amitabh Bachchan may replace Aamir Khan as brand ambassador for the tourism ministry's Incredible India campaign, The Economic Times reported. This move is not as controversial as it may appear. The government's contract with the ad agency that had hired Khan as brand ambassador has expired, and a fresh campaign will start soon, possibly featuring Bachchan. The issue became controversial on Wednesday when reports suggested that Aamir Khan had been dismissed as brand ambassador after he said that his wife asked if they should leave the country because of rising intolerance.
Gajendra Chauhan takes office as FTII chairman amid lathi-charges against protesting students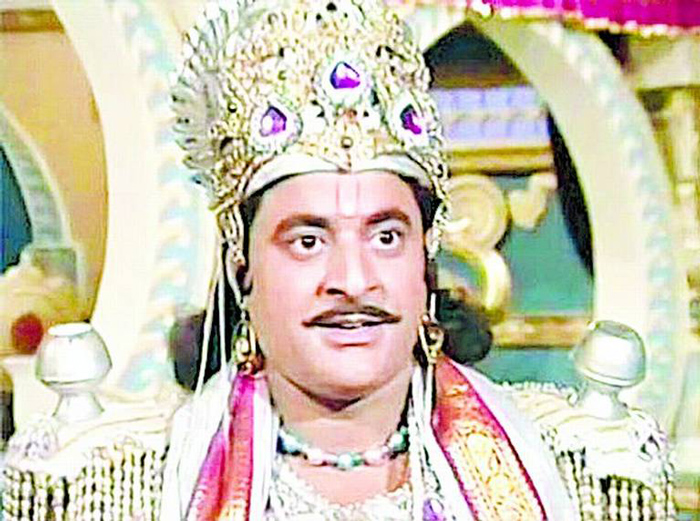 As protesting students were lathi-charged outside the Film and Television Institute of India (FTII), Pune, actor and filmmaker Gajendra Chauhan assumed his office as chairman of FTII on Thursday, The Hindustan Times reported. Best known for his role as Yudhisthira in the popular 1980s TV show Mahabharat, Chauhan had been appointed to the post last year, but the students had struck work for 139 days after his appointment, claiming that he lacks credentials to lead the institute. Though the agitation has been called off, students still oppose Chauhan as chairman of FTII. Forty students were detained by the police as Chauhan entered the institute.
BSE loses Rs 245,000 crore as China devalues Yuan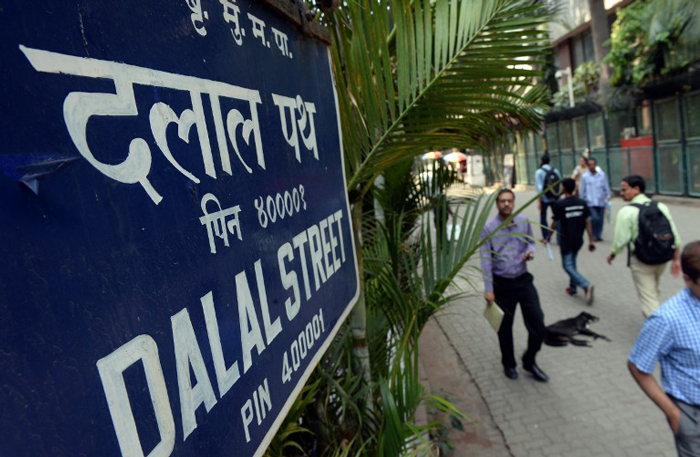 Markets crashed on Thursday when China devalued its currency Yuan and investors across the globe shifted to dollars and gold, losing $2.5 trillion from global equities, The Hindustan Times reported. In India, the Bombay Stock Exchange lost Rs 245,000 crore in investor wealth, marking the sharpest fall at the exchange in 19 months. On Thursday afternoon, the BSE's Sensex went down to 24,825.70, the lowest since 5 June, 2014, before closing at 24,851.83, down 2.2 per cent. "Volatility is the new normal in the global economy," tweeted economic affairs secretary Shaktikanta Das. "India has the inherent resilience to deal with emerging challenges."
BJP reaches out to Congress over GST Bill, promises early budget session
Parliamentary Affairs Minister Venkaiah Naidu visited Congress chief Sonia Gandhi on Thursday, in an attempt to get the Congress to agree to the GST Bill and begin the budget session of Parliament early, reports The Economic Times. However, the NDA attempt did not seem promising when, after a 20-minute meeting, Gandhi merely said she would discuss the issue with her colleagues and get back to the ruling party. The Congress is opposing the bill on three points. Naidu said: "I reminded her that a quick decision should be taken and we should move forward immediately on the GST and real estate bills. "
#Pathankot: Attack conspirators were JeM leaders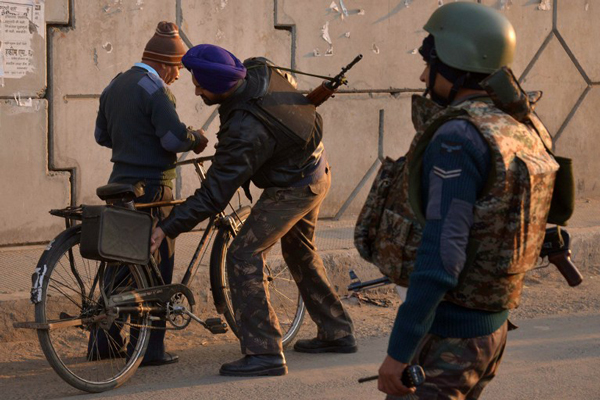 Home ministry officials said that Indian intelligence agencies have identified five men from the Pakistan-based terrorist outfit Jaish-E-Mohammed (JeM) as the key conspirators behind the attack on the Indian Air Force base in Pathankot on 2 January, The Hindustan Times reported. These include JeM chief Maulana Masood Azhar, his brother Rauf Asghar, Maulana Ashfaq Ahmad, Hafiz Abdul Shakur and Kasim Jan. "India wants Pakistan to credibly act against them," said a home ministry official. Maulana Masood Azhar had been released from a prison in Jammu in exchange for hostages on the hijacked flight IC 814 in 1999. Rauf Asghar had planned the hijack.
Government nod for bull-taming sport Jallikattu
The Bharatiya Janata Party (BJP)-led Central government lifted the ban on the popular bull-taming sport, Jallikattu, on 8 January. A 2011 notification by the Ministry of Environment has been altered and the sport is now exempt from performances in which bulls are not allowed to be used.
In May 2014, the Supreme Court had also upheld the Ministry's notification on the basis that bulls could not be trained or exhibited as performing animals.
Jallikattu is a traditional sport in Tamil Nadu - organised during the Pongal celebrations.
Pathankot attack: Sharif reviews progress on info provided by India
Pakistan Prime Minister Nawaz Sharif on Friday reviewed the progress made on the information provided by the Government of India in connection with the Pathankot terror attack.
Prime Minister Sharif, who chaired a high-level meeting here, reiterated Pakistan's commitment to cooperate with India on the Pathankot incident and to be in touch with the Government of India in this regard.
The meeting was attended by Army Chief General Raheel Sharif, Finance Minister Ishaq Dar, Interior Minister Chaudhry Nisar Ali Khan, Adviser to Prime Minister on Foreign Affairs Sartaj Aziz, National Security Advisor Naseer Khan Janjua, DG ISI, Foreign Secretary and DG Military Operations among others, reported Radio Pakistan.
The UN library announced its most checked out book of 2015. And it's chilling
The Dag Hammarskjold Library at the United Nations stores documents and publications from the UN and related organizations, as well as a raft of other books and materials on international relations, law, economics, and other UN-relevant topics. But even the UN's library has a social media presence now. Recently, it tweeted the publication that got checked out the most frequently in 2015. The book, Immunity of Heads of State and State Officials for International Crimes, a doctoral thesis from the University of Lucerne by Ramona Pedretti, who pursues the question of when heads of state and other government officials can be charged in foreign courts.
This woman's body is a brewery
Drunken-driving charges against a New York woman have been dismissed based on an unusual defense: Her body is a brewery.
The woman was arrested while driving with a blood-alcohol level more than four times the legal limit. The charges of drunken-driving were dismissed after a medical report showed the woman had an undiagnosed condition in which high levels of yeast in her intestines fermented high-carbohydrate foods into alcohol.
The rare condition, also known as gut fermentation syndrome, reported AP.
Apple to drop the headphone jack on the upcoming iPhone 7?
Yes. You read that right. According to various sources and multipe media reports, Apple is planning to ditch the headphone jack in the next version of the iPhone in an attempt to make their phones thinner.
According to Fast Company, Apple will work with Cirrus Logic. This is to make its audio chipsets work with the Lightning port on the iPhone. The report further states that the system might even have built-in-noise cancelling technology. This is to better drown out the outside noise. Apple is also planning to line up third-party companies to license the tech and make headphones.
Game of Thrones Season 6 finally gets a premiere date
All you Game of Thrones aficionados out there, there is finally a premiere date for Season 6. 24 April, same time in the United States (9 PM ET) and on the same channel (HBO). Start planning them parties, get the TV ready and prepare for your mind to be blown, if it is just like the past coupleof season premieres.
The debut will be followed by Season 3 of Silicon Valley and Season 5 of Veep. All three shows are coming off their most acclaimed seasons yet.
Besieged Madaya residents in Syria starving to death one by one
Fresh reports claim that 23 people, including six children, died of starvation last month in the blockaded town of Madaya northwest of Damascus. Madaya residents lack many basic needs after being victims of an ongoing blockade by the Assad regime and the Hezbollah Shia militia. Eight people were killed by landmines as they tried to escape the town, which has been under siege for 190 days so far, the report added. Living conditions have further deteriorated as winter set in. Electricity is non-existent and food prices have been at an all time high since the blockade began. In all, 70 people have died of starvation, while 50 have died from various diseases in the past six months.
Cologne sex attacks. Mayor under fire
A German mayor has sparked outrage by claiming women should keep unknown men "at arms length" in the wake of New Year's Eve sex attacks in Cologne.
Cologne Mayor Henriette Reker made the comments after police received 100 complaints during the New Year's Eve celebrations in Cologne - two-thirds of which are linked to sexual assault, including two rapes.
A ferocious debate has erupted in Germany over the handling of mass sexual assaults and muggings carried out by groups of young males during New Year's Eve celebrations in Cologne.
Anna Hazare's NGO, Bhrashtachar Virodhi Jan Andolan Nyas has been suspended
Anna Hazare, the anti-corruption activist, has received a setback on Thursday, 7 January. This comes after the Pune Joint Charity Commissioner had issued an order suspending the Board of Mr. Hazare's anti-corruption NGO, Bhrashtachar Virodhi Jan Andolan Nyas (BVJAN).
"It appears to be a stunt . we are yet to receive the formal order. We will definitely contest the matter in the Bombay High Court," Mr. Hazare's lawyer, Milind Pawar told The Hindu.
Hazare also added that the government should not harass NGOs like the BVJAN because they have proven track records for fighting corruption.