West Bengal Election Commissioner tenders resignation following violence in recent local bodies election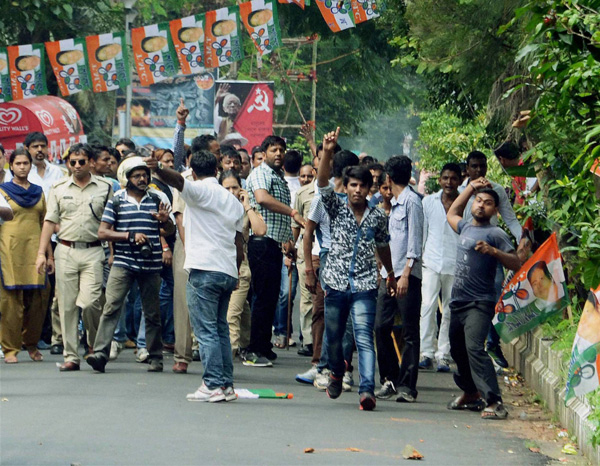 Photo: PTI
The Election Commissioner of West Bengal Mr. Susanta Ranjan Upadhyay submitted his resignation to Governor Kesari Nath Tripathi on 6 October. Tripathi advised him to wait till the return of the Chief Minister Miss Mamata Banerjee, who is on a four-day tour of Bhutan. Upadhyay's resignation comes after massive violence and electoral irregularities in the elections held for three corporation bodies of Bidhan Nagar, Asansol and Bali held last week.
The opposition parties have alleged that Mr. Upadhyay was under constant pressure from the ruling party to not annul the October 3rd elections despite large scale violence, rigging and booth capturing by the ruling party.
IMF Economic Outlook Update projects faster growth for India amid global lull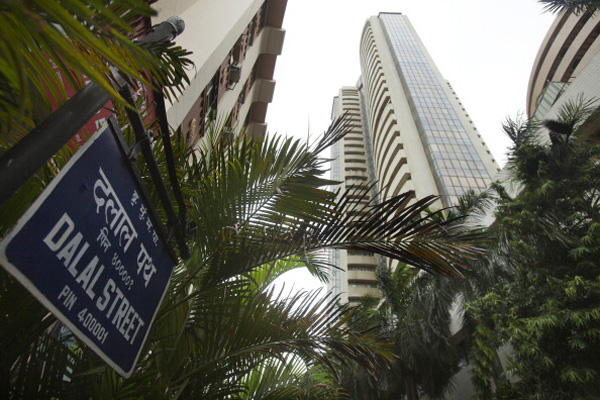 In its latest Economic Outlook Update, the IMF on 6 October projected a growth rate of 7.5 per cent for India in 2016, as against China's 6.3 per cent.
Global growth for 2015 is projected at 3.1 per cent, 0.3 per cent point lower than 2014. The growth recovery in the euro area is projected to be broad based. In Latin America and the Caribbean, activity is expected to rebound in 2016 after a recession in 2015, the report said.
According to the report, in India, inflation is expected to decline further in 2015, reflecting the fall in global oil and agricultural commodity prices.
Dadri lynching case: Case likely to be registered against Sangeet Som and Mahesh Sharma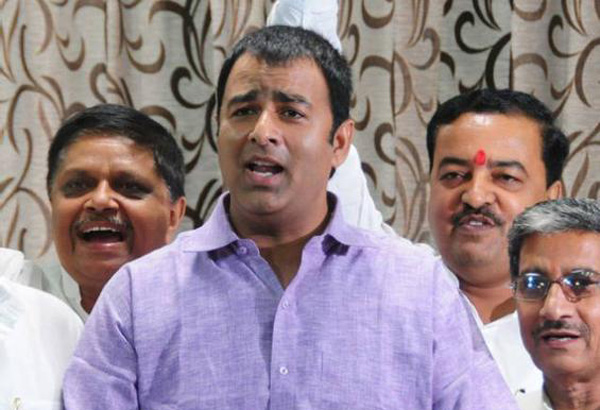 The Uttar Pradesh government submitted its report on the Dadri lynching case to the Centre on 6 October.
The Dadri police has suggested that the UP government file a case against Bharatiya Janata Party leader Sangeet Som, Bahujan Samaj Party leader Nasimuddin Siddiqui, Culture minister Mahesh Sharma, Omji Maharaj and the Hindu Rakshak Dal under section 144 of the Indian Penal Code (IPC).
The UP government has asked legal experts to examine the video footage of the remarks made by controversial BJP MLA Sangeet Som and said that appropriate action will be take against him. Government authorities have decided to restrict entry of visitors to the troubled spot to prevent communal tension.
Arrest warrant issued against Akbaruddin Owaisi for inflammatory speech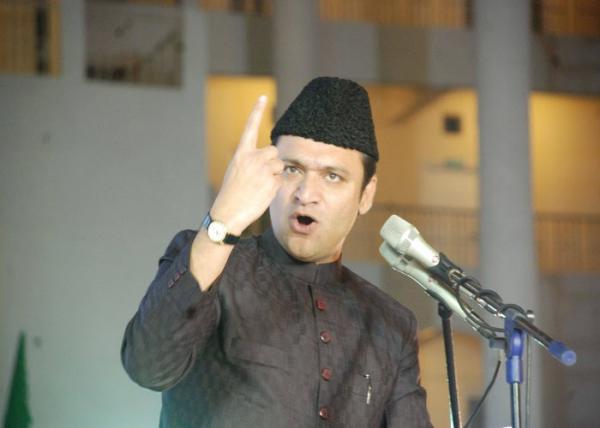 In a fresh development, Kishanganj Superintendent of Police Rajiv Ranjan has ordered arrest of All India Majlis-e-Ittehad-ul Muslimeen (AIMIM) leader Akbaruddin Owaisi for allegedly making inflammatory speech and derogatory remarks against PM Narendra Modi at an election rally in Bihar.
Earlier, a case was registered against Owaisi on 5 October.
SP Ranjan said that Owaisi had violated provisions of section 144 of Crpc and an FIR has been lodged under sections 153A and 188 of IPC at Kochadhaman police station.
After Nayantara Sahgal, Ashok Vajpeyi returns Sahitya Academy award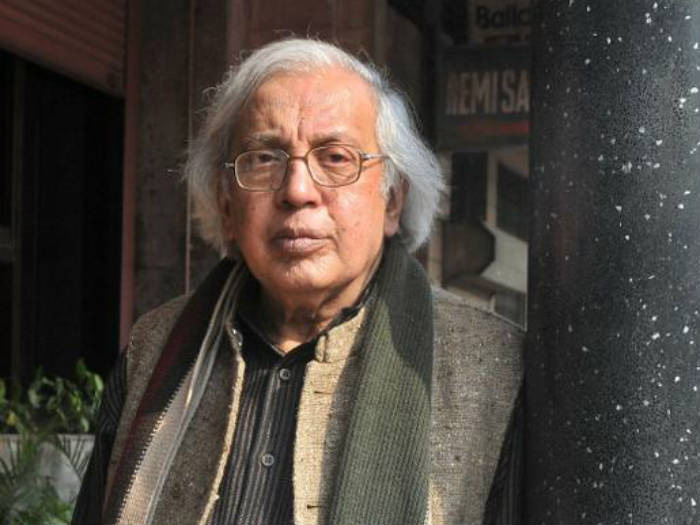 Sahitya Academy award winning poet Ashok Vajpeyi has returned his award as a mark to protest the rising intolerance in the country and Prime Minister Narendra Modi's silence on the issue.
The former chairman of Lalit Kala Academy, who was given the prestigious Sahitya Academy award in 1994 said that 'it is high time that writers take a stand' against the growing intolerance in the country.
Vajpeyi said that the giving back of the Sahitya Academy award by Nayantara Sahgal shows a strong stand on her part and it needs to be supported by the writing community.
Delhi court grants bail to AAP leader Somnath Bharti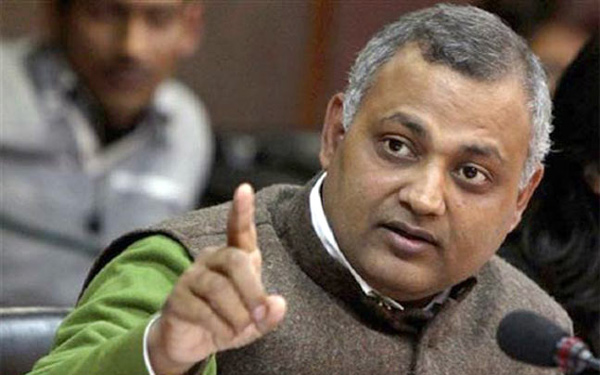 In a fresh development, a Delhi court today granted bail to Aam Aadmi Party leader and MLA Somnath Bharti who was arrested in connection to a domestic violence and attempt to murder case filed by his wife Lipika Mitra.
Bharti on 6 October had termed the domestic violence and attempt to murder case against him as a "BJP-sponsored litigation".
Additional Sessions Judge Anil Kumar after hearing the arguments on Bharti's bail had reserved the order for today.
Bharti's advocate Vijay Aggarwal had claimed it was a case of an "on-and-off relationship" which was blown out of proportion due to political motives and alleged that it was a "BJP-sponsored litigation".
President Mukherjee speaks up about Dadri; PM still silent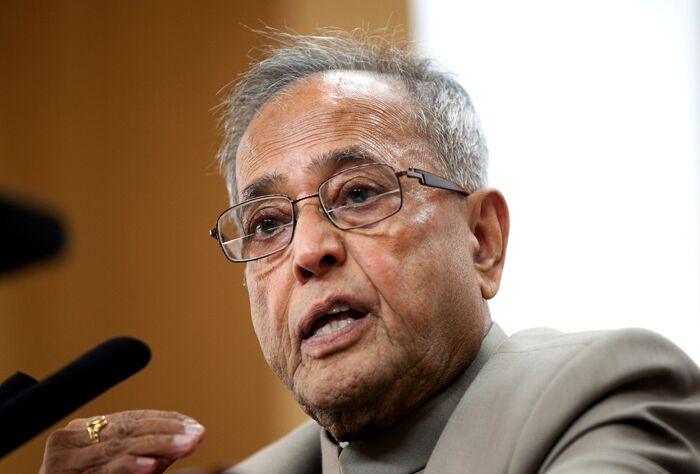 President Pranab Mukherjee on Wednesday said the core values of diversity, tolerance and plurality of Indian civilisation must be kept in mind and cannot be allowed to be wasted, in remarks that come against the backdrop of the Dadri lynching over rumours of beef eating.
"I firmly believe that we cannot allow the core values of our civilization to be wasted and the core values is what over the years the civilization celebrated diversity, promoted and advocated tolerance, endurance and plurality."
The President's remarks come in the wake of lynching of a 50-year-old man in Dadri, Uttar Pradesh by an enraged mob.
Shiv Sena wins, Ghulam Ali's Mumbai concert cancelled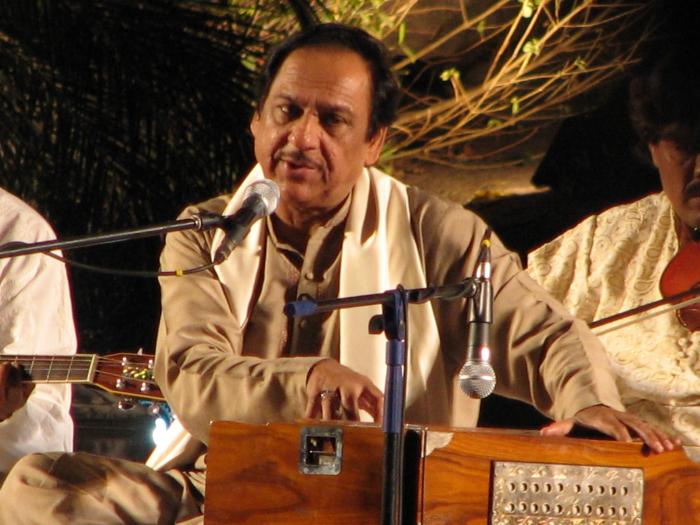 The verdict is out. Pakistani ghazal singer Ghulam Ali's concert will not take place in Mumbai. This comes after Shiv Sena, which co-governs Maharashtra alongside BJP raised objections to the renowned artist performing in the city.
Shiv Sena Chief Uddhav Thackeray met the organisers of the concert which was meant to be a tribute to the late singer Jagjit Singh. Soon after, it was called off.
"We can't have cultural ties with Pakistan when they kill our soldiers," the Shiv Sena had said earlier in the day.
BJP has distanced itself from this move by the Sena, with CM Fadnavis offering protection to the event.
China is building the world's largest radio telescope
China is just under a year away from being the home of the world's largest radio telescope. When construction is completed in 2016, the telescope, named the 500-Meter Aperture Spherical Telescope (FAST), will be capable of detecting and gathering radio signals from tens of billions of light-years away. As its name suggests FAST has a diameter of 500 metres, dwarfing the current largest radio telescope, Puerto Rico's Arecibo Observatory, which stands at a comparatively meagre 305 metres. Its dish size alone is the size of about 30 football fields. It's situated in a naturally bowl shaped valley deep in the mountains of the southwestern Guizhou Province.
Scientists to nudge asteroid of its course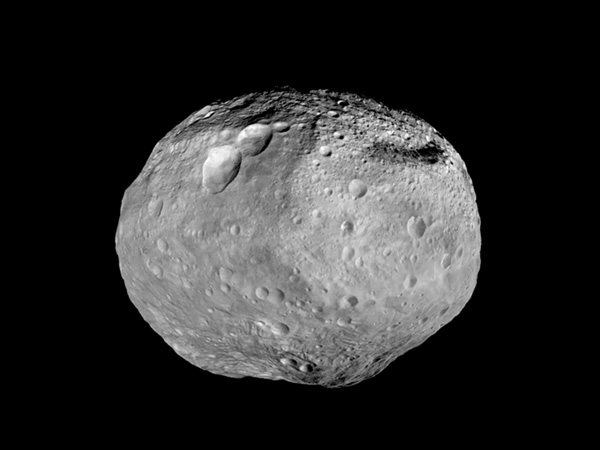 File photo
In a movie eerily reminiscent of Bruce Willis-starrer Deep Impact, scientists intend to nudge an asteroid off of its course as practise for protecting the Earth should such a situation arise in the future. Sadly, Bruce Willis will not be part of the mission.
A US-European venture, the Aida (Asteroid Deflection & Assessment) mission will send a small spacecraft to crash into the egg-shaped rock, known as Didymoon. Diddymoon doesn't pose any threat to the earth and is too miniscule to do so even if it did. Instead, the mission is to see whether our plans would work should an asteroid ever threaten Earth's existence. The missions are set to be launched in October 2020 and will reach Diddymoon by mid-2022.
80% of Bihar voters fine with cash for votes
A survey commissioned by Bihar's chief election officer has revealed that 80% of the state's residents see nothing wrong in a cash or gifts for votes arrangement. The survey, to study voter behaviour in Bihar was conducted by the Chandragupt Institute of Management, Patna (CIMP) in the months of June and July of this year. In response to the findings the Election officials in the area have begun a campaign to promote ethical voting and improve voter turnout. A sample of 4500 voters was used for the survey with residents of low turnout and high turnout areas being represented equally.
Over 10 per cent global road accident deaths are from India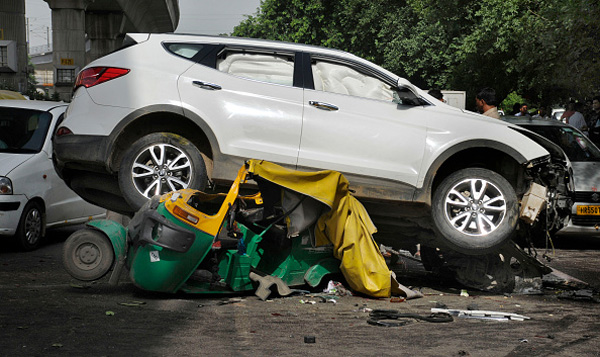 India accounts for more than 10 per cent of global road accident deaths in absence of sufficient safety measures, global experts have cautioned.
This despite the fact that "[India] account for less than 3 per cent of the world's vehicles," as global road safety expert Stein Lundebye said.
As many as 1.5 lakh people in India die in road accidents annually while another 3 lakh are crippled for life. India accounts for about 5 lakh road accidents per annum. Experts said India has signed many pacts on traffic and road safety issues but lacks implementation of proposed actions.
Non-Hindus banned from small garba events in Gujarat by VHP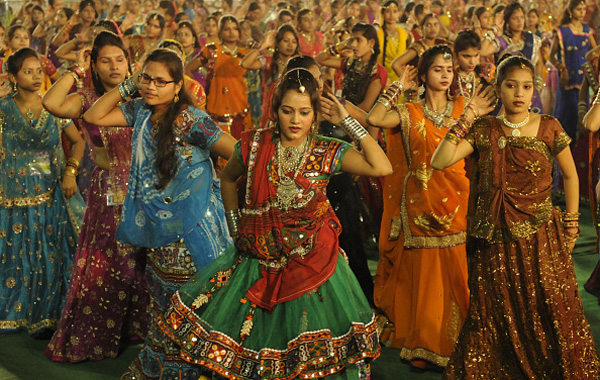 Photo: Amit K Jaiswal/Hindustan Times via Getty Images
Just ahead of the nine-day Navratri festival, the Vishva Hindu Parishad has issued a diktat to not allow non-Hindus, including Muslims and Christians, at garba events in residential societies across Gujarat.
The right-wing Hindu organisation said that its volunteers will keep a close watch at the garba venues across the state to see whether non-Hindus try to enter. They further went on to say that if any Muslim wants to enjoy the festivities of garba, then they will be given the option to "embrace Hinduism" at the venue. The ban is applicable at small garba events organised in residential societies only and not at the clubs and other commercial events.
Gujarat VHP's general secratary Ranchhod Bharwad added that the ban was necessary "to stop incidents of 'love jihad', where Muslim boys lure and marry Hindu girls."