Adani Group gets red signal for coal mining in Australia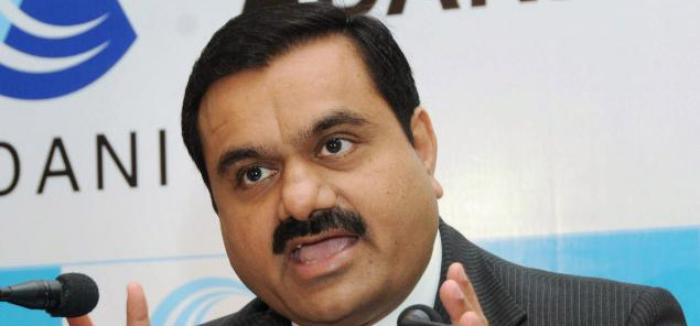 Adani Group's Carmichael mining project which has an estimated cost of a whooping $16 billion, proposes for a open cut and underground coal mine about 160 kilometres (100 miles) northwest of Clermont in central Queensland along with a 189-kilometre rail link. The proposal was approved by the Australian Federal Government in July 2014. However, an Australian federal court has revoked the government's order which allowed the group to exploit the scrubland facing the Great Barrier Reef. The project is expected to produce 60 million tonnes of thermal coal a year for export, which environment groups say would create vast amounts of carbon emissions adding to global warming.
34 killed in Vyapam scam: Government tells Rajya Sabha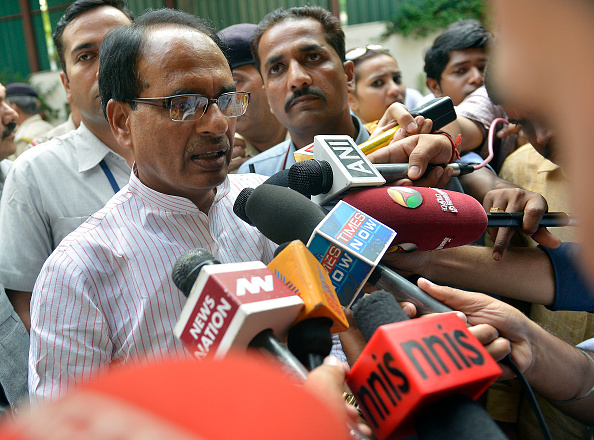 The government has placed the number of those killed in relation to the Madhya Pradesh Vyapam scam at 34 people. Minister of State for Home Haribhai Parathibhai Chaudhary told the Rajya Sabha that as per information furnished by the Madhya Pradesh government, a total of 34 people connected to Vyapam issue have died between 2007-15. "Out of these 11 died due to accidents, 15 died due to health problems, five committed suicide, two drowned and the cause of death of one person could not be ascertained," he said in reply to a written question.
Suspected terrorist caught at Udhampur may have LeT links
Suspected Lashker-e-Taiba (LeT) terrorist Mohammed Naved, resident of Ghulam Muhammad Abad area in Faisalabad town of Pakistan, along with another terrorist Noman alias Momin, fired at a BSF convoy on the highway at Simroli around 8am on 5 August at the crucial Jammu-Srinagar highway. BSF jawans retaliated, killing Noman. Naved was captured. During sustained interrogation, Naved changed his name several times. First he said he was Kasim Khan but then changed it to Usman before stating that he was actually Mohammed Naved, whose family includes two brothers and a sister. He smiled into the camera and said, "it's fun doing this". Had he been killed it would have been "the Allah's doing".
Wing fragment from missing flight MH370, Malaysian PM confirms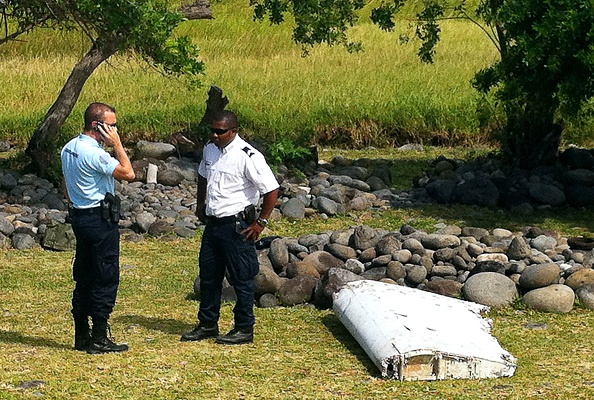 Malaysian Prime Minister Najib Razak at a news conference on August 5 said that "an international team of experts have conclusively confirmed that the aircraft debris found on Reunion Island is indeed MH370." The examined wing fragment washed up on the Indian Ocean island, Reunion, and was sent to France for inspection. Flying from Kuala Lumpur in Malaysia to Beijing in China, the Malaysian Airlines flight MH370 disappeared over a year ago with 239 people aboard.
A Gandhian solution - Lithuania erects statue of the Mahatma
Lithuania, yet another one of the Baltic countries currently under threat of Russian invasion, has come up with a novel solution to the possible conflict - a statue of Gandhi. The statue will be built at Rusne, a small Lithuanian town that's separated from the Russian enclave of Kalinngrad by a small river. It features Gandhi and Jewish architect Hermann Kallenbach. It will be placed strategically by the river bank and is expected to be both a tourist attraction as well as a reminder of Gandhi's doctrine of non-violence.
Three Indians make top-10 best paid actors list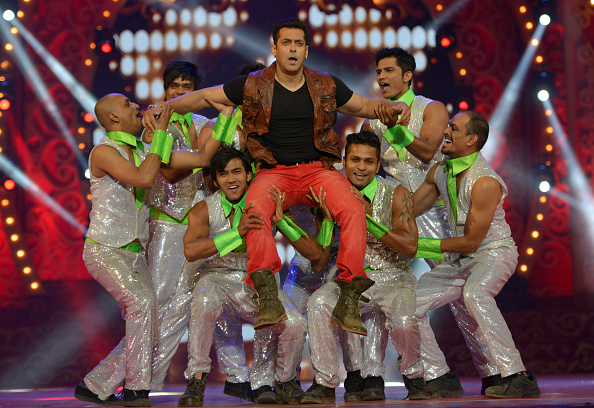 Salman Khan, Amitabh Bachchan and Akshay Kumar are among the top 10 highest paid actors in the world. The list, compiled by Forbes, is made up of 34 actors, also includes both Shahrukh Khan and Ranbir Kapoor. While Robert Downey Jr. tops the list with annual earnings of $80 million, Bachchan Sr. and Salman Khan are tied 7th with $33.5 million. Akshay Kumar is 9th on the list with annual earnings of $32.5 million. Shahrukh finds himself 9 spots further down at 18th place, while Ranbir, the only actor from the newer generation to make the list, is at number 30 with earnings of $30 million.
India gets its biggest ever telescope!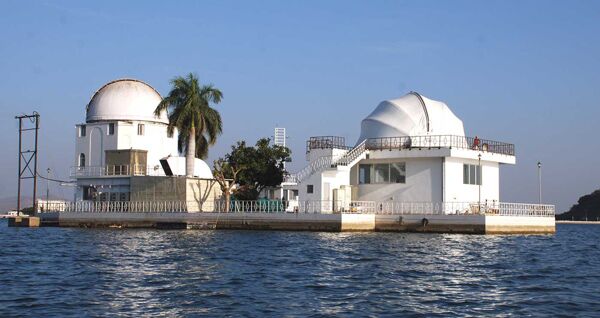 The covers just came off on India's largest telescope. Located at the Udaipur Solar Observatory (USO), the telescope is called MAST (Multi Application Solar Telescope). Funded by a private group and sanctioned by the Ministry of Science and Technology, the telescope costs Rs 26 crore. It will allow USO to study solar happenings in great detail, hopefully making it possible to predict the weather conditions in space in the future.
Dalits, adivasis protest over illegal land acqusition by UP govt
The Uttar Pradesh government intends to build a dam of the Kanhar river. However, dalits and adivasis of the All India Union of Forest Working People (AIUFWP) claim the land is illegally being taken over by the government in the name of this dam. The AIUFWP members have therefore launched an indefinite protest outside the District Court premises in Sonbhadra, Uttar Pradesh, which is the district headquarter town of Robertsgunj. Thousands of people from different parts of Sonbhadra reached in rallies and gathered at the District Court premises to begin their demonstration programme. According to the demonstrators, police has been illegally arresting their leaders and inflicting atrocities.
Rare bat species with only 200 in world thrives in Meghalaya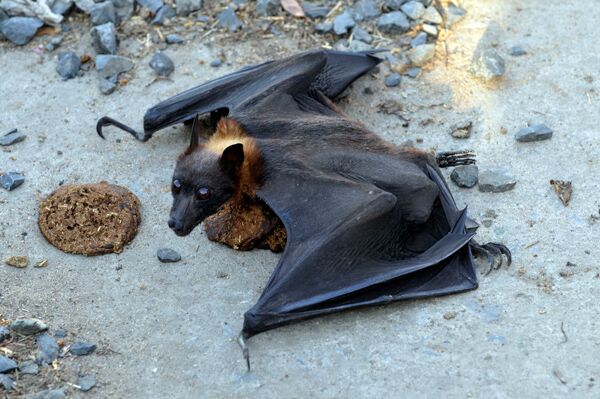 Wrougton's free tailed bats, one of the world's rarest bat species with just around 200 recorded individuals present, are "thriving" in caves deep inside the jungles of Meghalaya's East Jaintia Hills district, where researchers have found many newborns. "These bats usually breed and give birth in the monsoon taking advantage of food availability and warm, humid weather condition in their territory. Recently we found out that these rare bats are multiplying and a good number of newborns were sighted," biologist and researcher Khlur Mukhim told PTI. During the cave expedition last week, over 10 baby bats were found in the colony, he said. The news was hailed by international researchers who felt the state government should undertake intensive efforts for protecting the environment in and around the area.