Telangana MLAs get salary hike of 163%
With salaries and allowances of 2.5 lakh per month, Telangana's MLAs are now the highest paid in the country, thanks to a 163 per cent hike in a bill passed by themselves on Tuesday.
Telangana Chief Minister K Chandrasekhar Rao, who himself received a 72 per cent hike and now gets Rs 4.21 lakh per month said: "This is not an era of sacrifices", according to the Hindustan Times.
The speaker of the assembly, the chairman of the council, the ministers, chief whip and whip will all get Rs 4 lakh a month.
Pak Army releases video of 'spy' confession, India rubbishes it
A video released by the Pakistan Army on Tuesday purportedly of the alleged R&AW spy Kulbhushan Yadav confessing to funding militants in Balochistan has been rubbished by Indian authorities.
Intelligence officers say that there are several errors in the alleged testimony that indicate signs of coercion. For instance, in the video, Jadhav says that he reported to a joint secretary in the R&AW called Anil Kumar Gupta, but there is no one by that name at any senior rank in the agency, according to The Indian Express.
In return for Pak JIT visit, India will request access to Masood Azhar: NIA official
The head of the National Investigation Agency that is hosting a joint investigation team from Pakistan to look into the Pathankot terror attack, said that India will ask Pakistan to reciprocate with access to Masood Azhar, chief of the Pakistan-based terror group Jaish-e-Mohammed. India blames the JeM for the Pathankot attack.
"We will ask for access to Masood Azhar," said Sharad Kumar, chief of the National Investigation Agency. New Delhi will send a formal request after the Pakistan JIT returns home, says NDTV.
Jharkhand University suspends teacher for inviting 'antinational' JNU prof to event
An associate professor of the Central University of Jharkhand has been suspended for having invited Prof MN Panini, a retired JNU academic, to be the guest of honour at an event to commemorate the 140th birth anniversary of Sardar Vallabhai Patel.
The suspension order issued to Dr Shreya Bhattacharji by CUJ vice chancellor Nand Kumar Yadav on Tuesday said: "...Prof Panini is considered as mentor to the group of students of JNU who were involved in anti-national activities on JNU campus recently."
Bhattacharji, dean of the school of languages, school of education, and of students' welfare, has been relieved of all her responsibilities, says The Telegraph.
Vijay Mallya offers Rs 4000 crore to settle pending dues with banks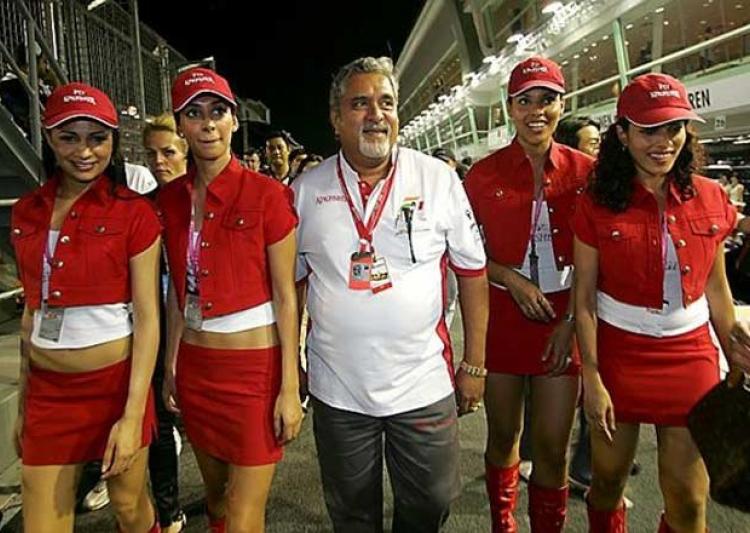 Kingfisher Airlines chairman Vijay Mallya has reportedly reached out to banks and offered to pay Rs 4000 crore - a little over half of the Rs 7,000 crore he owes the consortium of 13 banks, as reported by news channels.
Senior bank executives, meanwhile told The Financial Express that the offer was turned down by the consortium of banks - headed by SBI. Banks have been making efforts to recover the amount due and the Enforcement Directorate has already launched its investigation into Mallya's finances.
"We cannot accept such a small amount and have rejected the proposal," one of the banking executives was quoted as saying.
Uttarakhand crisis: Nainital HC stays floor test, matter to be heard next week
A two-judge bench of the Nainital High Court on Wednesday stayed the floor test for the Harish Rawat Government in the Uttarakhand Assembly, which was scheduled for 31 March. The court will hear the matter on 6 April. Earlier, Attorney General Mukul Rohatgi had urged the court to put a stay on its 29 March order for three days, and hear the matter next week.
Chhattisgarh: 7 CRPF men killed in Dantewada blast
Seven Central Reserve Police Force (CRPF) jawans of the 230 Battalion were killed after their vehicle was blown up by IEDs in Chhatisgarh's Dantewada district on 30 March. Dantewada Superintendent of Police Kamlochan Kashyap confirmed the incident. At least four jawans have reportedly been severely injured in the blast.
Women can enter any place of worship, rules Bombay HC
No law prevents women from entering a place of worship and if men are allowed, then women too should be permitted, the Bombay High Court observed on Wednesday while stating that any temple or person imposing such restriction can face a six-month jail term under a Maharashtra law. Two women activists had filed a PIL seeking the abolishment of a century-old tradition which barred women from entering the Shani Shinganapur temple in Ahmednagar district of Maharashtra.
Yoga based cure for cancer on its way
According to Ayush Minister Shripad Naik a yoga-based cure for diseases such as diabetes and cancer is on its way.
Mr Naik said a technique for such cure developed by Bengaluru-based Swami Vivekananda Yoga Anusandhana Samsthana (S-VYASA) is just about a year away from endorsement from his ministry.
The documentation of the technique for prevention and cure of diseases such as diabetes and cancer developed by the deemed university headed by HR Nagendra is being vetted by the AYUSH Ministry.
Mr Naik said that he was satisfied with the documentation of the processes and techniques used and the history of cure at the university.
Do you know how much Google's Sundar Pichai was paid in 2015? Hint: It's way too much!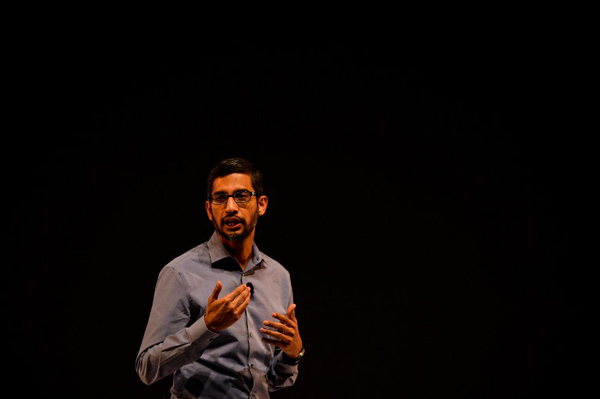 Indian-origin Google CEO Sundar Pichai made a whopping $100.5 million in the year 2015. That's right. The figure was disclosed via a regulatory filing on 29 March.
The filing revealed that Pichai was paid a salary of $6,52,500, received restricted stock worth $99.8 million (to vest fully in 2017) and awarded other compensation for $22,935.
Last February, Google awarded Pichai $199 million in restricted stock, which was the biggest grant reported by a Google CEO, according to Bloomberg.
Sun's superflares can destroy the earth
The Sun is capable of producing monstrous eruptions or 'superflares' that can not only break down radio communication and power supplies, but also affect Earth's ability to support life, scientists say.
Evidence from geological archives has shown that the Sun might have produced a small superflare in 775 AD.
"The magnetic fields on the surface of stars with superflares are generally stronger than the magnetic fields on the surface of the Sun," said Christoffer Karoff, from Aarhus University. However, of all the stars with superflares that researchers analysed, about 10 per cent had a magnetic field with a strength similar to or weaker than that of the Sun's.
If an eruption of this size was to strike Earth today, it would have devastating consequences. Not just for all electronic equipment on Earth, but also for our atmosphere and thus our planet's ability to support life.