Satanic verses ban was wrong: Manish Tewari backs Chidambaram
Defending former Union Finance Minister of P. Chidambaram, who termed the decision to ban Salman Rushdie's The Satanic Verses by former prime minister Rajiv Gandhi-led the Congress Government in 1989 "wrong", Congress leader Manish Tewari on Sunday said his senior party colleague was "correct". "If at all he has acknowledged what had happened 27 years ago was wrong, it should be welcomed in the spirit in which it was said," he said. "We need to liberate ourselves from entire culture of proscribing books, periodical social media, and films," said Tewari.
Meanwhile, Rushdie tweeted responding to the Chidambaram's comments saying that it has taken the Congress 27 long years to admit that a mistake was committed. "How long before it is corrected?", asked the author on the micro-blogging site.
Nepal Cable TV operators block Indian TV channels
Nepalese Cable TV operators have blocked all Indian channels "indefinitely" in protest against an unofficial "blockade of goods" into the country. Amid agitation by the Joint Madhesi Front in the Himalayan nation, scores of goods laden trucks are stranded on the India-Nepal border. Madhesis have been protesting over "discriminatory" seven-province model of new Constitution.
Lok Sabha set to discuss issue of intolerance on Monday
The issue of intolerance is set to reverberate in Lok Sabha on Monday with the Speaker accepting notices of CPI(M) member P Karunakaran and Congress MP K C Venugopal for a discussion on the matter. The two opposition members had given notices for a discussion on the issue under rule 193, which does not entail voting. The matter has been listed for Monday.
At the all-party meeting held on November 25 in the backdrop of actor Aamir Khan's remarks on 'growing intolerance', opposition parties made a strong pitch for an early discussion on the issue, insisting that returning of awards by writers, artistes and filmmakers should not be taken lightly. Parliamentary Affairs Minister M Venkaiah Naidu had said that the government was ready to discuss all issues including that of the "so-called intolerance" though it fell in the domain of states.
SC shouldn't have reversed Delhi HC's order of decriminalising consensual gay sex, say Chidambaram & Jaitley in one voice
Top leaders of the Congress and the BJP spoke in unison supporting the rights of homosexuals on Saturday. Speaking at the Times LitFest, finance minister Arun Jaitley and his predecessor P Chidambaram said the Supreme Court's decision to reverse Delhi High Court's ruling decriminalizing same sex relations was wrong. Jaitley was of the view that the Apex Court's ruling was not in sync with laws across the world and expected the court to review its decision of upholding the constitutional validity of the Section 377 that penalises same sex consensual relations.
The Delhi High Court's 2009 judgment decriminalizing Section 377 to stop police harassment of adults of same sex having consensual sexual relationship in private was challenged in the SC by religious bodies. The SC reversed the High Court's decision leaving room for the Parliament to intervene and amend the law.
Source: The Time of India
13 Indian SSB troops detained by Nepalese force released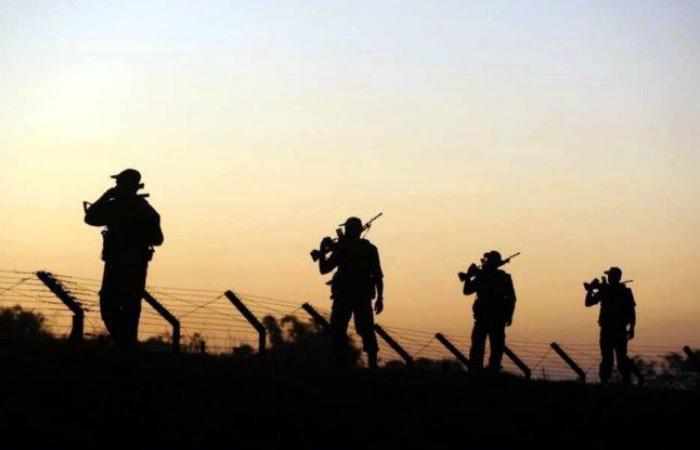 The 13 unarmed SSB jawans who were earlier detained by Nepalese force have been released after intervention of Indian authorities.
A patrol party comprising 13 SSB personnel was, on 29 November, detained by the Nepalese border guarding force after it "inadvertently" crossed over to the other side chasing suspected smugglers along the Indo-Nepal border in Bihar's Kishanganj district.
The incident occurred at about 7.30 AM when a 13-member patrol party of Sashastra Seema Bal (SSB) saw suspicious activity along the Ambari-Kesna border post and began a 'hot pursuit' of the suspected smugglers.
PM Modi leaves for Paris Climate Conference
Prime Minister Narendra Modi on 29 November left for France where he will take part in the Paris Summit on Climate Change along with 150 heads of nations.
During his two-day visit, the Prime Minister will speak at the Leaders Event in which he is expected to touch upon issues pertaining to global warming and assert India's commitment to reduce its carbon footprint.
Prime Minister Modi is also likely to hold bilateral meetings with several world leaders, including US President Barack Obama, on the sidelines of the summit.
Three arrested in Kolkata for ISI links
Three suspected ISI agents namely- Ashfaq Ansari, Jahangir, and Irshad Ansari - were on 29 November, arrested by the Kolkata Special Task Force (STF).
Earlier this month, the Kolkata STF had arrested suspected ISI agents Akhtar Khan and his brother Zafar Khan from the city. They were produced before the Bankshall Court today.
According to reports, Akhtar was in Pakistan for over 20 years and returned to India in 2008.
Internet technology 100 times faster than Wi-Fi? You better believe it!
LiFi, a wireless technology invented in Scotland by scientist Harald Haas back in 2011 has been tested successfully in the real world for the first time. It was tested by Velmenni, an Estonian start-up, who are currently trialling it in their offices. It's an alternative technology to WiFi and can send data up to 1GBps, which is 100 times faster than the present. Essentially, by flickering an LED light at extremely high speeds, one can transmit more data than a cellular tower. Within the labs, scientists have been able to achieve speeds of 224 GBps!
A tattoo that's also a fitness chip
Fitness is skin-deep. Or it may soon be. Chaotic Moon, a Texas-based software design and development firm is developing fitness wearables in the form of tattoos that can get under your skin, quite literally. Called Tech Tats, it's basically a bunch of extremely thin and complicated cicuitry placed under your skin, which looks cool and tracks your health minutely.
The tattoo will, ideally speaking, be able to monitor body temperature and check stress levels based on sweat, heart rate and hydration level information uploaded via Bluetooth. Chaotic Moon, which was recently acquired by Accenture, is known for interesting prototypes like fire spewing drones and bitcoin earning fitness trackers. This time around though, the firm has said it'll push for developing the Tech Tat prototype into a full blown product.
Kerala Sunni leader terms gender equality un-Islamic, says women lack mental strength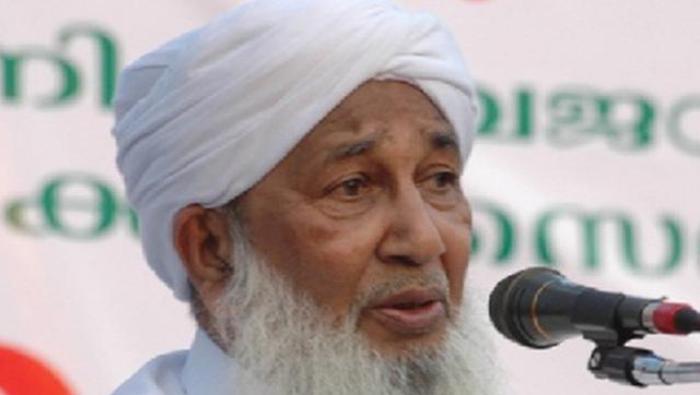 Kerala Sunni leader Kanthapuram AP Aboobacker Musalyar has controversially described the concept of gender equality as being "un-Islamic" and said that women could never equal men as "they are fit only to deliver children".
Musalyar, the chief of All India Sunni Jamiyyathul Ulama, said on 28 November that women do not have mental strength and do not possess the power to control the universe, "which lies in the hands of men."
Scientists seek to harvest electricity from algae in green-energy effort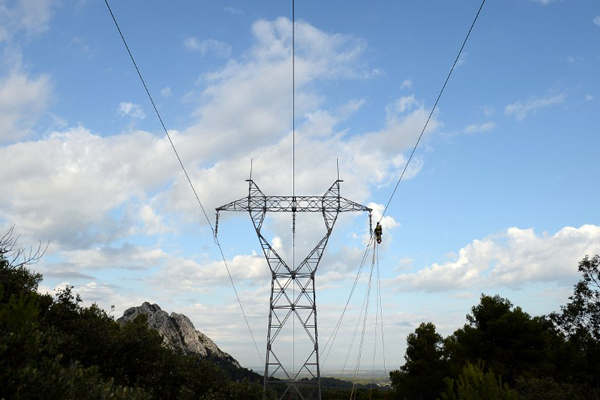 Scientists have made progress in electricity harnessing from algae in what could be a massive breakthrough in green-energy technology in an effort to combat climate change. The power cells use a blue-green algae known as cyanobacteria. It's able to survive across a broad range of conditions and different locations found on Earth. It essentially utiilises the process of photosynthesis by algae.
During photosynthesis, algae naturally creates electrons, and metal probes that are stuck into the plant can capture that very energy and transfer it into electricity for batteries.
The Earth's hotter than ever, says this report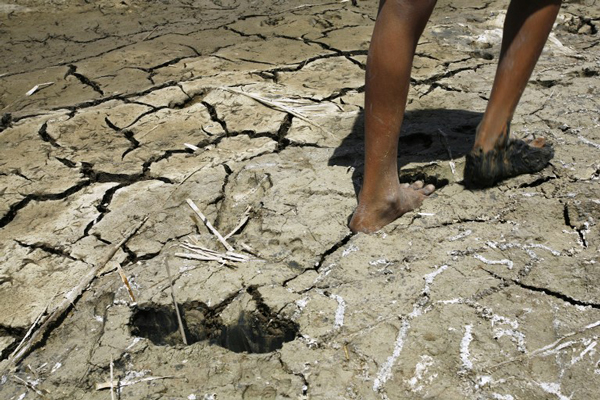 It's official and comes just when the Paris climate summit is around the corner. The World Meteorological Organization, a United Nations weather agency, has come out with a report that says, the period between 2011 & 2015 is the hottest five-year period ever recorded. The report suggests that greenhouse gases released because of increased human industrial activity are likely the "dominant cause" of such excessive warming of the planet. It also warns that temperatures will reach the milestone of 1 degree Celsius over the pre-industrial era.