Speculations about Mehbooba's intentions as Mufti family vacates CM's residence in Jammu
When will Mehbooba take over as chief minister of Jammu and Kashmir? Will she take over at all? Speculations about the intentions of Mehbooba Mufti rose again when the late Mufti Mohammed Sayeed's family left the chief minister's official winter residence in Jammu a few days ago, reports The Telegraph. Jammu and Kashmir has two capitals, Srinagar and Jammu. Jammu serves as the winter capital for the state secretariat. The Mufti family could have stayed on in the Jammu residence till 7 February, but chose to move back to Srinagar earlier.
CBI to investigate disproportionate assets of two serving Army Major Generals
Defence Minister Manohar Parrikar has asked the CBI to investigate the disproportionate assets of two serving major generals in the Indian Army, reports The Indian Express. Major General Ashok Kumar of the Army Supply Corps is due to retire on 29 February, and Major General SS Lamba of the Army Ordnance Corps will retire in two days' time. They had been investigated by the Defence Ministry after allegations of bribery in promotion cases.
Pak court decision on 26/11 voice samples a 'test case' of its interest in peace talks: MEA
A Pakistani court's decision to not permit the taking of voice samples from seven men accused of perpetrating the 26/11 2008 terror attacks in Mumbai is being seen as a 'test' of Pakistan's intentions towards India, reports The Telegraph. "The Mumbai attacks case is a test case for Pakistan," said foreign ministry spokesperson Vikas Swarup. "Ninety nine per cent of the evidence in that case is in Pakistan." The Pakistan court's decision could affect the foreign secretary-level talks between India and Pakistan that had been scheduled for 15 January, but postponed after the Pathankot attack on 2 January.
WHO to meet on 1 February to determine if Zika outbreak is a global health emergency
The World Health Organisation on Thursday called an emergency committee on the Zika virus. The meeting - scheduled for 1 February - will determine whether Zika will be classified as an international health emergency, the WHO said in a statement. WHO's Director General Dr Margaret Chan has warned that the Zika virus is "spreading explosively" in the Americas. The body has announced that as many as four million people could be infected by the end of 2016.
The mosquito-transmitted infection - which is also related to Dengue and chikunguniya - has been linked to microcephaly in new born babies.
RBI chief Raghuram Rajan questions accuracy of new GDP
Raising doubts over the new GDP growth rate methodology, RBI Governor Raghuram Rajan on Thursday said there is a need for better computation of numbers so as to avoid overlaps and capture the net gains to the economy. The academic-turned-central banker further said that there are many suggestions from various quarters on the ways to calculate GDP in a better way and we should take those seriously.
Hema Malini slammed for being alloted land worth Rs 40 crore for Rs 70,000
An RTI application has revealed that BJP MP, actress Hema Malini, was allotted a 2,000 square metre plot in Oshiwara, Andheri, worth Rs 40 crore, for Rs 70,000, The Economic Times reported. She was also allotted a plot of land in 1997 that however could not be developed because it fell into the Coastal Regulation Zone.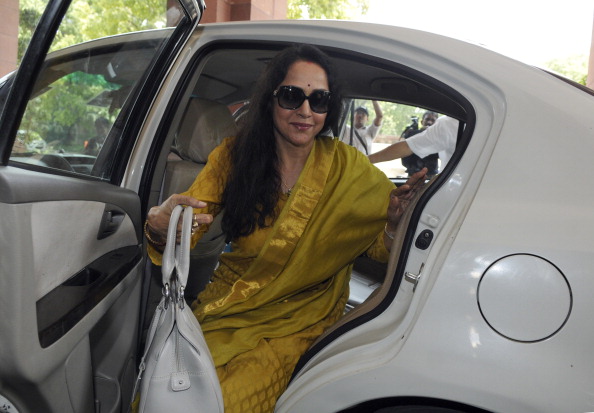 However, she has kept this plot of land. RTI documents show that the Mumbai Suburban collector has now written to the actress and MP to hand over the old plot.
AAP MLA Mahendra Yadav held for assault
Aam Aadmi Party MLA Mahendra Yadav has been put in one-day custody by a Tis Hazari court on 29 January after he was arrested by Delhi Police for alleged assault against a government official. A representative of the Vikaspuri assmbly seat, Yadav was arrested for obstructing traffic while protesting against the police for not filing an FIR in the rape of a 3-year-old girl. While AAP defended Yadav, Congress stated that the MLAs of AAP are not under the control of party.
Sania Mirza-Martina Hingis lift 3rd consecutive Grand Slam title
Sania Mirza and Martina Hingis lifted their third consecutive Grand Slam title on Friday, 29 January, with a straight set win in the women's doubles final at the Australian Open. Sania and Hingis won the title with a scoreline of 7-6, 6-3 over the pair of Andrea Hlavackova and Lucie Hradecka. With the win, Sania and Hingis now hold the women's doubles title at three of the four Grand Slam tournaments.
Kerala High court stays FIR against Oommen Chandy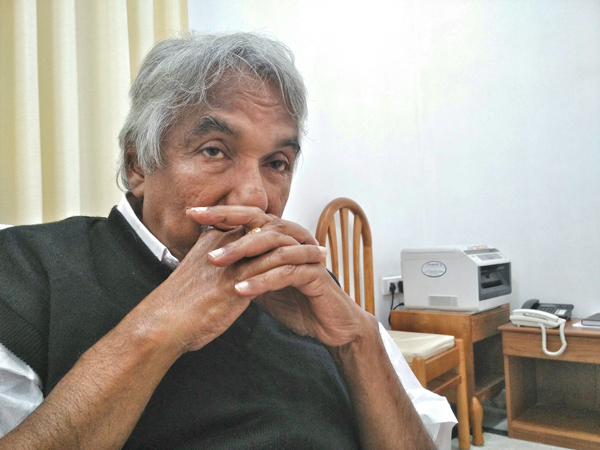 The Kerala High Court on 29 January has put an interim stay, for two months, on the vigilance court's order of a FIR against Chief Minister Oomen Chandy. The Congress leader has been facing a wave of protests in the Solar scam, with Opposition leaders demanding his resignation. A vigilance court has ordered an FIR against Kerala Chief Minister Oommen Chandy in the solar scam case after Saritha S Nair, an accused in the case, told a judicial commission on Wednesday that she had paid him Rs 1.9 crore via his aide Thomas Kuruvila in two installments.
Biggest accident ever? Mars-sized planet collided with Earth millions of years ago
Scientists just concluded that a planet the size of Mars collided into Earth millions of years ago. The head-on collision with the planet, called Theia, was so explosive it scattered matter all the way to the moon. In fact scientists found out about the collision by studying material samples taken from the moon by the Apollo 12, 15 and 17 missions. That is why the salt-heavy rocks collected from different parts of the moon had nearly the same amount of oxygen isotopes as the Earth's ocean floor. The results were published in Science on 28 January.
Google program achieves Artificial Intelligence milestone
Artificial intelligence has moved a big step forward after a Google program AlphaGo defeated a human player at the Chinese game Go. Defeating a top Go player was a "last symbolic challenge" for AI and neural networks, according to TechCrunch. Programmers have been trying to build such a program for over 20 years. AlphaGo, produced by Google DeepMind finally achieved this by beating three-time European Go player Fan Hui. Soon after the victory, Facebook revealed it is also "getting close" to building such a program, and that their top AI programmer sits 20 feet from CEO Mark Zuckerberg's desk.
Fan of Baba Ramdev? Now order Patanjali Ayurveda products via Pluss app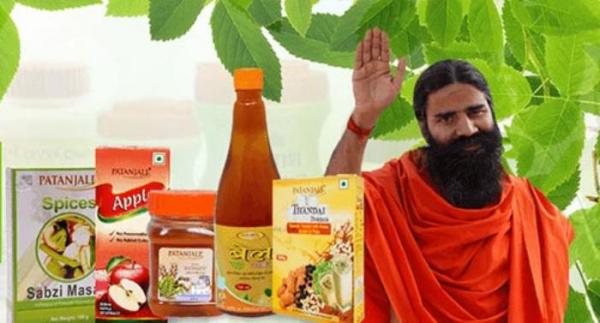 Pluss, the on-demand medicine and healthcare products delivery service has entered into a partnership with yoga guru Baba Ramdev-promoted Patanjali Ayurveda in Delhi.
Patanjali's range of FMCG products, including staples, groceries, nutrition, hair care, skin care, dental care and toiletries, will be sold through the Pluss App across Delhi and NCR.
Commenting on this tie-up, Madhulika Pandey, the Co-founder of Pluss said, "We are quite confident of this tie-up with Patanjali. The brand has already secured a position in the list of top five FMCG companies of India with an enormous consumer base and therefore, we as an on-demand platform that addresses the consumers' urgent pharmaceutical and health needs, decided to bring them on board."
Sweden plans to deport 80,000 migrants
Sweden is planning to reject asylum to almost 80,000 of the 163,000 applicants, reports Swedish news portal The Local. The Scandanivian country could possibly charter aircraft to send applicants back to their "original country", Swedish interior minister Anders Ygeman told a Swedish newspaper. "The first step will be to go with voluntary return, and to create the best conditions for that," Ygeman said. "But if that doesn't work, we will need to have returns backed up by force."
Microsoft co-founder's yacht destroys 80% corals in Cayman Islands
Microsoft co-founder Paul Allen's yacht has destroyed 80% of protected coral reefs off the Cayman Islands, reports The Guardian. The 300-ft yacht MV Tatoosh's anchor has ripped through some 14,000 square feet of corals. The incident occurred on 14 January, and Allen was reportedly not on the yacht at the time. Ironically, Allen has funded several marine conservation programmes in the past. He is likely to be fined 600,000 dollars for the destruction, small change for Allen whose wealth is estimated by Forbes to be about 17.4 billion dollars.
Hundreds homeless in Mumbai as Mangrove protection rules misused
A mangrove protection cell set up in Maharashtra in 2012 has spelt doom for hundreds of families in Mumbai. Based on Bombay High Court orders, the cell demolishes all construction within 50 metres of mangroves. But, in slums where only some parts fall under the protected zone, officials have been demolishing the entire slum, rendering hundreds homeless for no fault of theirs, according to the Ghar Banao Ghar Bachao Andolan. "An official said one cannot distinguish between the old and the new houses or those lying perfectly on the boundaries of the forest and outside," the Andolan said in a statement.