After BJP loss in Bihar polls, Narendra Modi and Amit Shah will have to resign says Lalu Prasad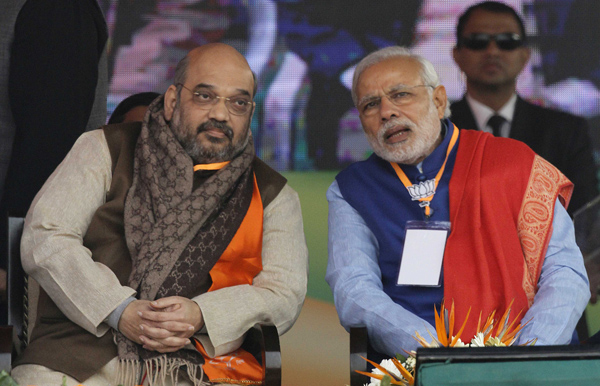 Lalu Prasad Yadav may be RJD's sole campaigner, sometimes going at it for 8-9 hours daily, but when Times of India caught up with him, he had this to say about the BJP, "Narendra Modi and Amit Shah will have to resign after the Bihar polls are over". Lalu went on to say that the BJP will 'implode' and are 'desperate'. "They are running around like a khargosh (rabbit). Nothing is working for them"
Lalu also dismissed the video of the tantrik telling Nitish Kumar that the alliance was on the verge of collapsing and that Lalu was a bad omen for the Bihar CM. "Tantrik?" screams Lalu. "What tantrik? I am the baap (father) of all tantriks, there is no bigger tantrik than me. Isn't that so?"
Over 300 dead in quake-hit Pakistan, Afghanistan
The death-toll following the 7.5 magnitude earthquake that hit north-eastern Afghanistan yesterday, has climbed to over 300 people, mostly in Pakistan.
The earthquake epicentred in the Hindukush mountain range in Afghanistan struck at around 2.40 PM, sending shockwaves across several states in North India.
The US Geological Survey originally said the quake had a 7.7 magnitude, but later downgraded it to 7.5. It said the quake was 120 miles deep and centred 51 miles south-east of Feyzabad in a remote northern area of Afghanistan in the Hindu Kush mountain range.
-ANI
No need to have extradition treaty to bring back Chhota Rajan: MEA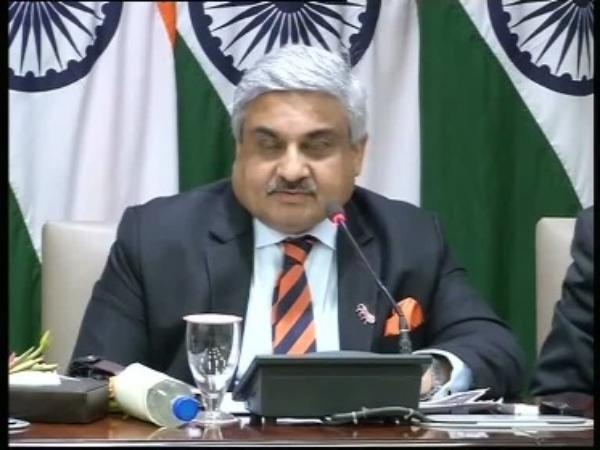 The Ministry of External Affairs on Monday said that there is no need to have an extradition treaty to bring gangster Chhota Rajan, who was arrested in Indonesia, back to India, adding that there were various other means available to do the same.
"We have to exchange letters for that treaty, that exchange of letters would happen during the visit (of Vice-President Hamid Ansari). We don't need to have a formal extradition treaty for somebody to be sent to another country. There are various other means and arrangements in today's age in which people can be sent to another country," MEA's Secreatry (East) Anil Wadhwa said.
-ANI
United Nations ready to support relief efforts in quake-hit South Asia
UN agencies are mobilising and stand ready to support government-led relief operations in Pakistan and Afghanistan, Secretary-General Ban Ki-moon said on Tuesday as he condoled the loss of lives after a powerful earthquake struck the region killing 200 people.
Scattered reports also indicate damage across the northeast and in Kabul. The governments and UN are both hampered by the lack of phone service. He said early indications are that the impact of the initial shock may be relatively light, given the low density of population.
Modi govt believes managing economy means managing headlines, says Arun Shourie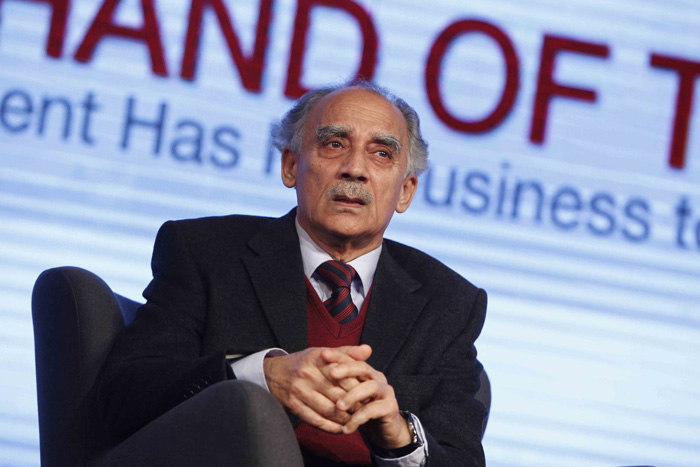 Criticising the central government, BJP leader and senior journalist Arun Shourie said the policies of the NDA government were almost identical to that of the UPA.
Shourie, who was Minister of Disinvestment, Communication and Information Technology in the Vajpayee government from 1998-2004, was speaking at a book launch in New Delhi on 26 October.
"People have started recalling the days of Manmohan Singh. The way to characterise policies of the government is Congress plus a cow. The policies are the same," Shourie said.
Maharashtra govt to move Supreme Court against HC order lifting ban on Maggi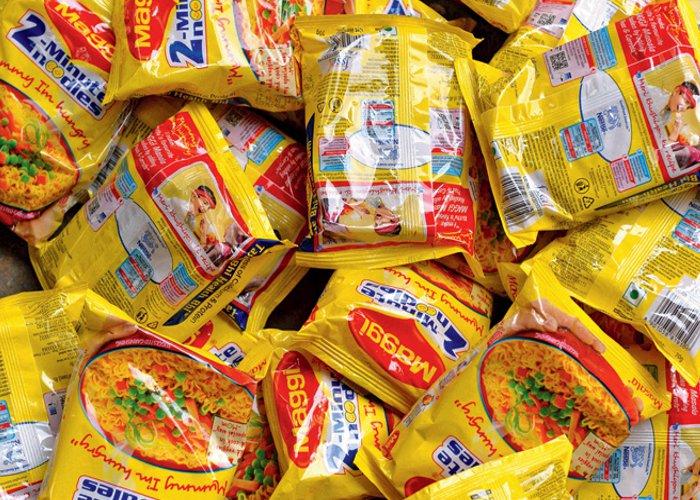 The Maharashtra government has decided to move the Supreme Court against Bombay High Court's order lifting ban on Maggi noodles.
Earlier, Food Safety and Standards Authority of India (FSSAI) had banned Maggi noodles after finding lead levels beyond permissible limits, following which the company had withdrawn it from the market. Nestle India had then challenged the ban by FSSAI in the Bombay High Court.
Gujarat HC upholds sedition charges against Hardik Patel
In a major blow to Patidar Anamat Andolan Samiti (PAAS) leader Hardik Patel, the Gujarat HC today refused to quash the sedition charges slapped against him.
The apex court upheld the charge, saying while his demand for quota was not illegal he could not promote violence.
According to reports, the court has directed the police to continue investigating against Patel.
Cricketer Amit Mishra arrested in Bengaluru on assault charges; granted bail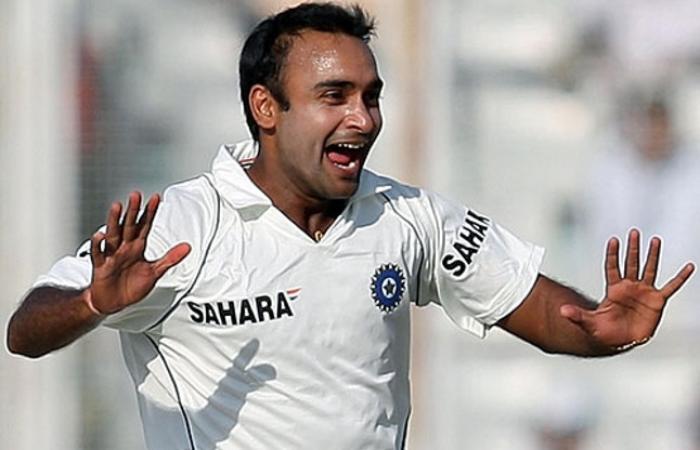 Indian spinner Amit Mishra was today arrested in Bengaluru following assault charges against him. TV reports now suggest that he has been granted bail.
Reports say that he was questioned for three hours before finally being arrested by the Bengaluru Police.
Vandana, a Mumbai-based film producer in Bengaluru filed the FIR against him on 27 September following which he was asked to appear before the investigating officer within a week.
$200 million worth of cell phones sold Flipkart's Big Billion Days sale
India's largest E-tailer Flipkart saw $200 million worth of mobile phones sales during it's annual Big Billion Days sale. Mobile phones alone accounted for close to two thirds of the company's $300 million dollar sales during the event. According to chief business officer Ankit Nagori, the company sold 250 phones a minute during the sale which began on October 13. Out of every 250 phones 190 of them were 4G capable. The sales windfall is a massive step up from the same event last year where $60 million worth of mobile phones were sold.
Persian Gulf cities set to be first serious casualties of climate change.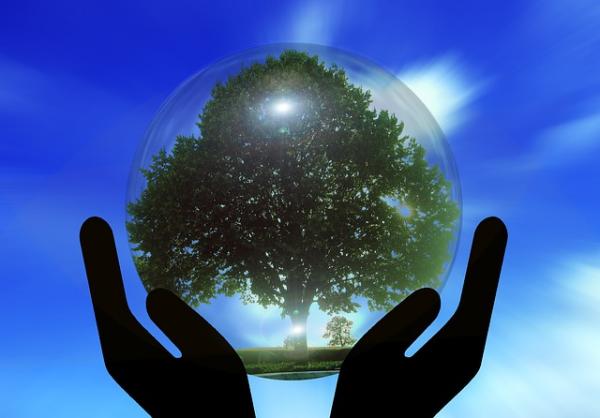 A new report in the peer-reviewed journal Nature Climate Change has identified the cities that will be the first real victims of climate change. According to the scientists who drafted the report, coastal cities in the Persian Gulf, from Dubai all the way to Iran will experience heat and humidity in the summer that will be beyond the limits of human habitability. The report says that thanks to manmade global warming, this situation is likely even before the turn of the century. The study comes hot on the heels of similar studies predicting extended heat waves for the US, Europe and other regions worldwide due to a build-up of greenhouse gases in the atmosphere.
Climate change and GDP are co-related
Researchers at the University of California Berkeley and Stanford, have sifted through 50 years of data to conclude that warmer temperatures have been influencing GDP. While people have long claimed climate change will cause civil wars, water wars and natural disasters, the study instead focused on nations' wealth and examined its changes during times of significant climatic changes. The study, published in the journal Nature, concludes that global income would dip by between 20-40% by 2100 at the current rates of temperature increase.
Dubai royalty arrested for drug smuggling
A Dubai prince is being interrogated in Lebanon for what is reported to be the largest drug bust in the history of the Beirut airport. Officials found 40 packages containing about 2 tons of narcotics aboard Abd al-Muhsen bin Walid bin Abd al-Aziz Al Saud's private jet as it was set to take off on a journey to Dubai. The prince, along with four of his associates have been arrested. The accused are suspected of trying to smuggle Captagon, an amphetamine allegedly popular among fighters in the Middle East
Indonesian forest fires only get worse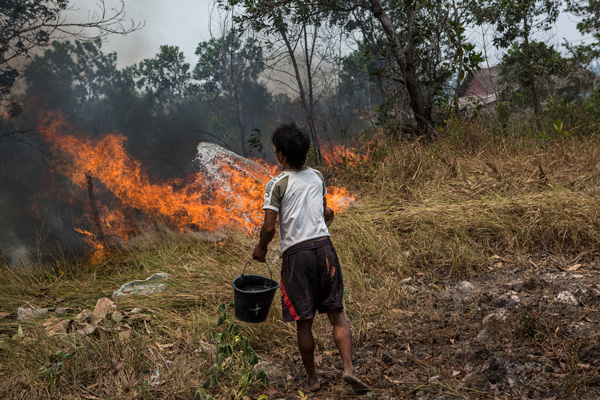 The forest fire situation in Indonesia, one that is only intensifying, is thought to be responsible for over half a million cases of respiratory infections. The resulting haze from these fires, the result of slash-and-burn agriculture, has now even been labelled a "crime against humanity" as it continues to get worse and affect neighbouring Singapore and Malaysia. The haze is an annual occurrence but this years added El Nino effect has meant that the situation has gotten much worse than usual and that the daily emissions caused by the blaze now exceed the daily emissions of the entire US economy.
PETA accuses OLX.com of trading protected animals on its website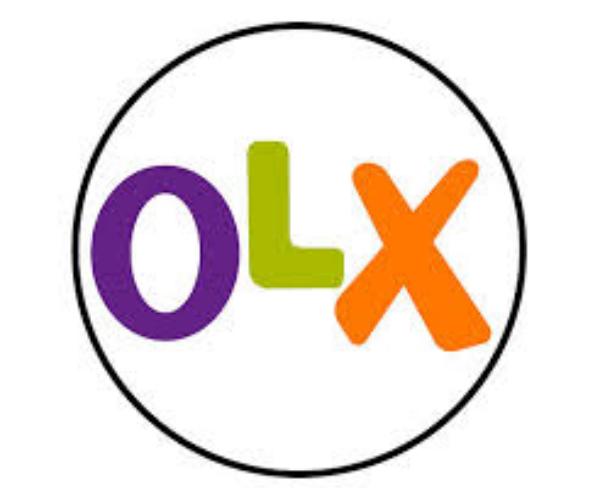 People for the Ethical Treatment of Animals (PETA) stated that the Wildlife Crime Control Bureau (WCCB) has shot off a letter to OLX after complaints over online facilitation of sale of wild animals.
The letter states that through PETA's complaint as well as live monitoring, "it has come to the notice of this Bureau that some scheduled wildlife articles listed under Schedules of the Act are being offered for sale through your online trade portal".
Unable to cope with stress, MBBS student tries to commit suicide
Unable to cope with the stress of studies, a first year medical student of Rajiv Gandhi Institute of Medical Sciences in Kadapa, Andhra Pradesh tried to commit suicide today, police said.
A Jayasai Krishna (20), a first year MBBS student, tried to hang himself in his hostel room. His roommates rescued him in the nick of time and took him to the hospital. His suicide note, addressed to his brother, stated that he was not able to cope with the study material and deal with the stress of studies.