India long time away from replacing China as new growth engine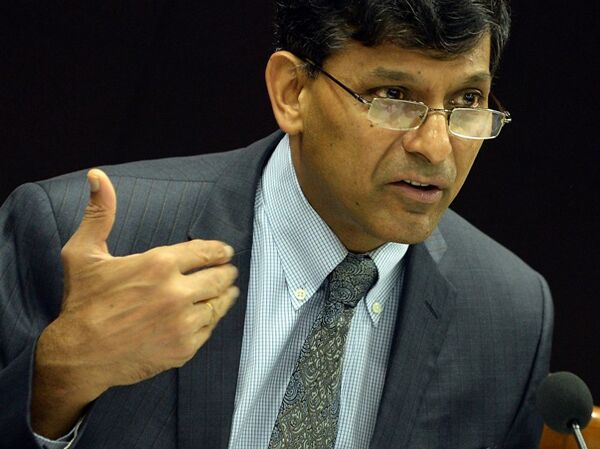 RBI Governor Raghuram Rajan on 26 August, said that India is still a long time away from replacing China as new growth engine, even if the country's growth rate increases at a higher rate. Speaking to reporters on the China-led global market slowdown, Rajan said that given India's economic size, which is currently one-fifth of China, it would be impossible for the former to overtake the latter for a long time. He also played down fears of a global economic crisis, saying, "Based on what I have seen so far there is no strong reason to believe that we are on the verge of another crisis. But we have to be vigilant about kinds of those fragilities that have built up in the last few years," he said.
Karnataka HC issues notice to govt, Sania over Khel Ratna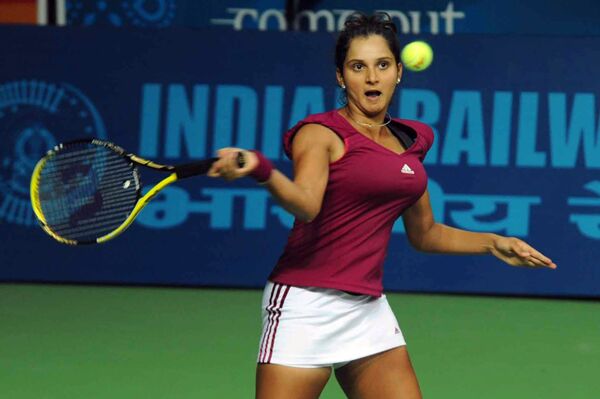 The Karnataka High Court issued notices to the government and Sania Mirza on 26 August, following a petition filed by Para-athlete H N Girisha, challenging the Khel Ratna recommendation to Sania. Justice A S Bopanna, who heard the case on a petition filed by Girisha, directed both parties to respond to the notices within 15 days. The Sports Ministry had earlier approved the recommendation for the Khel Ratna award, which will be conferred at the Rashtrapati Bhawan on 29 August. Girisha, a Paralymic Games medallist, had challenged the recommendation, arguing that he had been far ahead of the tennis star in the performance-based points system introduced for the award.
Virginia journalists killing: Gunman described himself as 'human powder keg'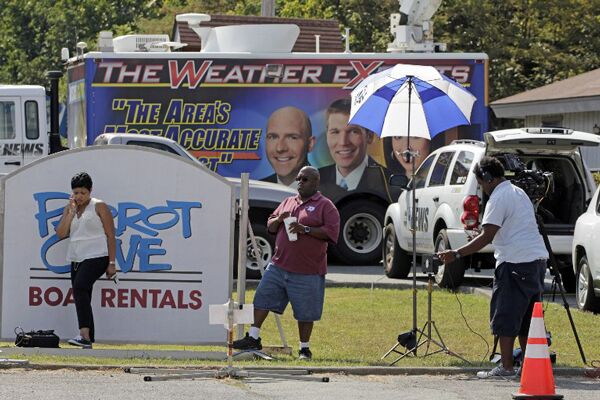 The man who shot dead two journalists on live TV in Virginia reportedly sent a fax to ABC News after the attack, saying that he was a "human powder keg". According to the BBC, Vester Flanagan, who had been dismissed by the same station, WDBJ7, killed himself after a police chase. A man said to be Flanagan said in the fax that he suffered discrimination and bullying for being gay and black. The White House said that the attack showed the need for better gun control. The two people killed were WDBJ7 reporter Alison Parker and cameraman Adam Ward. Station manager Jeff Marks said that Flanagan was an "unhappy man" who had to be escorted from the WDBJ7 building after being dismissed in 2013.
9 killed as fresh violence erupts in Gujarat after Patel rally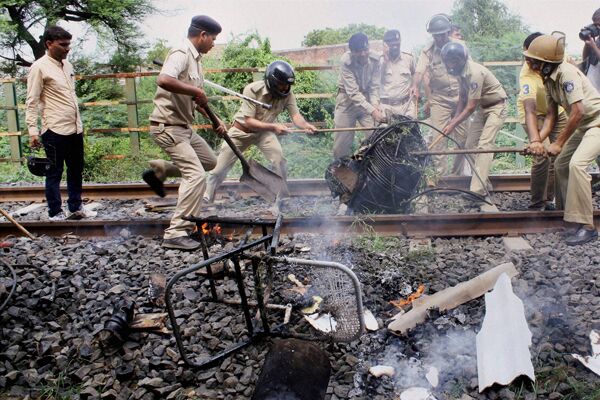 Tensions mounted on 26 August in Gujarat after nine people were killed after the brief detention of 22-year-old Hardik Patel. Fresh violence erupted during a day-long shutdown triggered by a movement calling for reservations for the Patel community, lead by Hardik Patel. Prime Minister Narendra Modi has called for calm in the state. The army has been called in to restore law and order and a curfew has been imposed in parts of Ahmedabad and other major cities. Mobs attacked police with stones and vehicles were burned. Hardik Patel has vowed to intensify the movement. Meanwhile, multiple trains have been cancelled and diverted to different routes due to agitation by the Patel community.
#SheenaBora murder mystery: Mikhail was the next target, claim police sources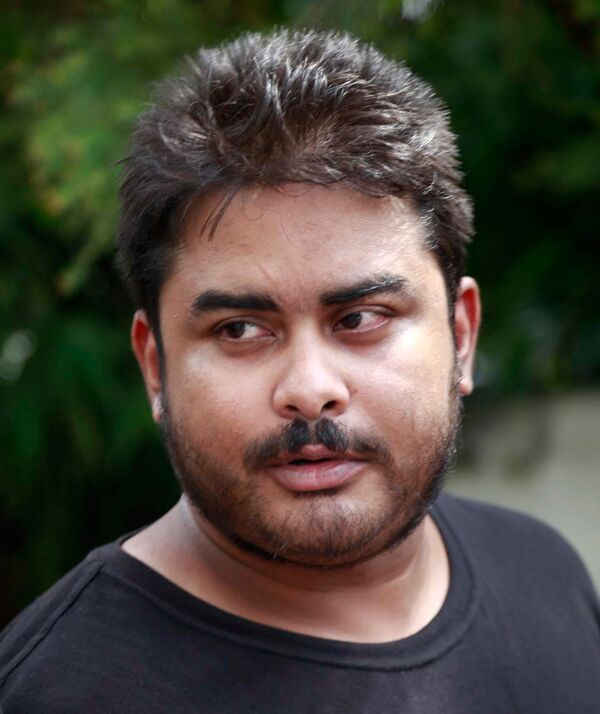 The Mumbai Police has reportedly revealed that Indrani Mukerjea and her former husband Sanjeev Khanna had also plotted for murdering Sheena's brother Mikhail Bora. Mikhail today said that he doesn't want to risk the lives of people around him because of this case. He said "Whatever Mumbai Police wants to ask me, they should ask me at my residence only." Adding on he said "I can't leave my grandparents alone here, I cannot risk their lives. If I go there, the police and the government have to provide full time nurse for them here." Mikhail further stated that if he goes out, his friends, who are high-profile people, will go along with him and he doesn't want to risk that either. Earlier on 26 August, Mikhail had stated that he knows why Indrani murdered Sheena and would spill the beans once the Mumbai Police completes its interrogation.
Switzerland builds world's longest tunnel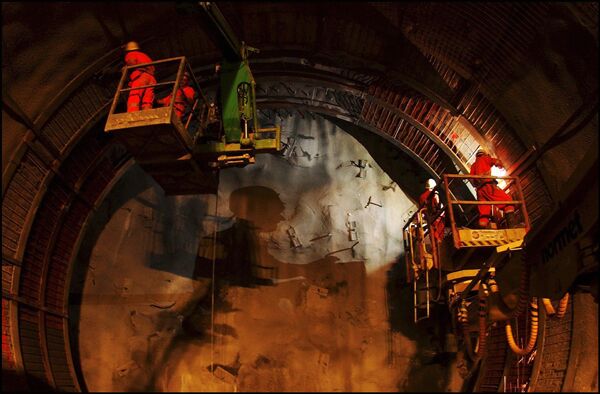 Swiss authorities have announced the completion of the world's longest and deepest tunnel. With a length of 35 miles, the NEAT Gotthard Base Tunnel will surpass Japan's 14.5-mile Seikan Tunnel. With the majority of construction complete, authorities announced that testing of the tunnel, meant for passenger and freight trains, will begin on October 1. The tunnel will open to the public on June 1, 2016. It will decrease the travel time from Zurich to Milan to just 2 hours and fifty minutes, shortening the journey by an hour. The tunnel has been 20 years in the making and cost the Swiss government close to $10.3 billion dollars.
Saudi to break its own deadly record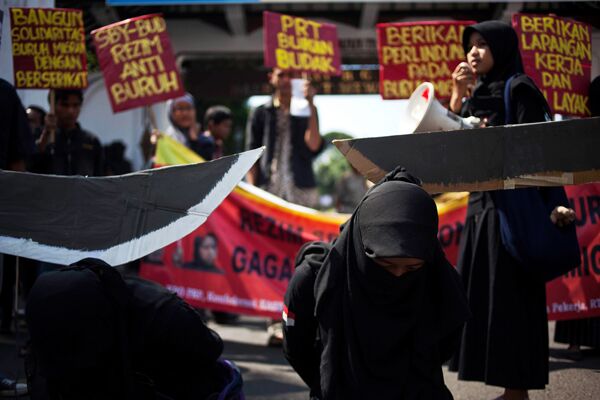 Saudi is on course to break a dubious record it set for itself in 1995 - that of most executions. The 20-year-old record stands at a whopping 192 executions. Saudi came close to breaking it last year, but, mercifully, fell short of the mark by 3 executions. Saudi has already executed 102 people in the first six months of 2015. While Amnesty International reported a surge of executions starting in August last year, better was expected during the reign of the new king Salman. Unfortunately, things have only gotten worse. Saudi is ranked behind only China and Iran when it comes to executions.
Delhi HC raises alarm over Delhi's disaster preparedness
The Delhi High Court has rapped the centre, local government and municipal body in Delhi after being presented with a report showing less than 15 per cent of the city's buildings comply with the building by-laws. The HC observed that as a result of this unauthorised and unplanned construction, 90 per cent of Delhi's population was at risk of being wiped out in the event of a Nepal-like quake. The HC's observations acquire even more significance given that Delhi is in a seismic IV zone. The HC directed the concerned authorities to provide a status reports on steps taken to ensure structural stability of all buildings in the city in accordance with the National Building Code.
Aurangabad bird lovers angry over destroyed heronary; write to Prakash Javdekar
Upset over the destruction of the only heronary in Aurangabad, environmentalists and bird lovers have demanded strict action against those involved. NGO Shrushti Sanwardhan via a memorandum has urged Environment Minister Prakash Javdekar to act upon the same. On 16 August, the miscreants had chopped off two 40-year-old trees, which resulted in the death of around 150 herons and also left around 350 birds homeless. NGO president Kishor Pathak told TOI, "This should be stopped and action should be taken against those responsible."
30 Dalit families expelled from village to make space for stadium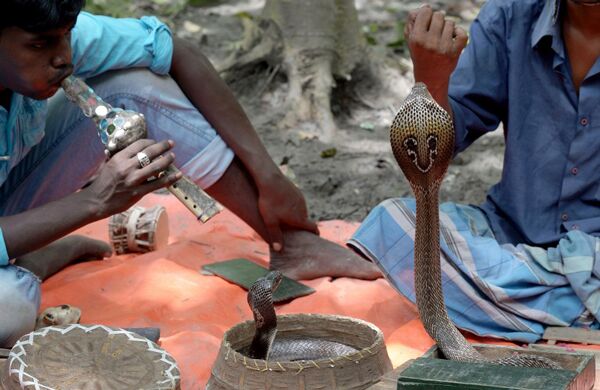 Over 30 Dalit families who belong to the 'sapera' community were thrown out of Bawana village in Mahendragarh on 22 August by people from the same village. Reason? The panchayat wishes to construct a stadium on the land that belongs to them, but has been inhabited by the Dalit families for over two decades. The ousted families claim the villagers destroyed their homes with JCB machines and tractor-trailers. The 30-odd families have now taken shelter in an open space near Majra Chungi in Mahendragarh city and demanded the district authorities to ensure the restoration of their houses in the village.