After SRK, Aamir Khan speaks about growing intolerance in India
India-Singapore to sign strategic partnership to strengthen bilateral relations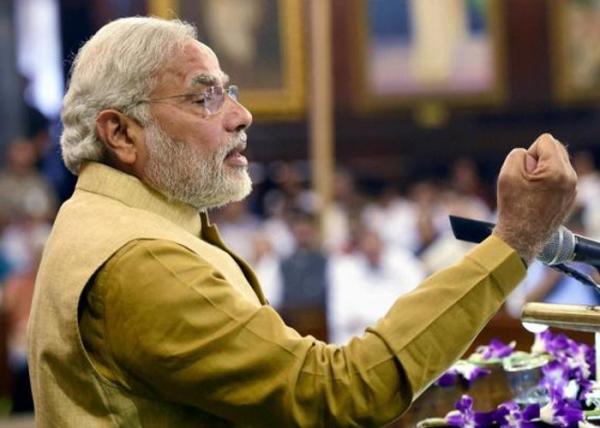 Prime Minister Narendra Modi and his Singapore counterpart Lee Hsein Loong will sign the India-Singapore strategic partnership to elevate bilateral relations today.
The strategic partnership will broaden and deepen ties in various sectors including defense relations, economic and cultural cooperation, skill development and capacity building.
Prime Minister Modi will also address the India-Singapore Economic Convention and interact with Chief Executive Officers of several companies.
-ANI
Anupam Kher urges Aamir Khan to spread 'hope' not 'fear'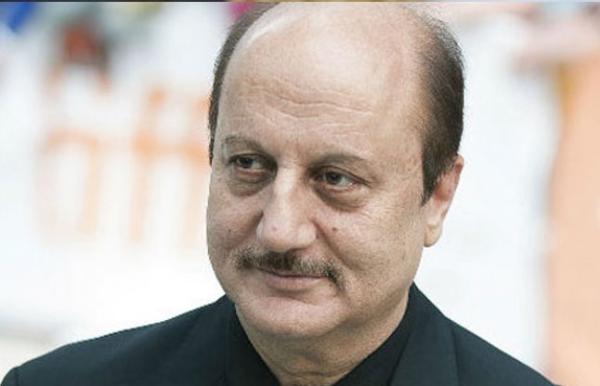 Lashing out at Aamir Khan for saying that he and his wife had considered moving out of the country over the alarming rise of intolerance, Bollywood veteran actor Anupam Kher said that the actor should 'spread hope instead of fear'.
In a series of tweets expressing disappointment over Khan's remarks, Kher asked if Khan would suggest millions of Indians to leave the country or to wait till the regime changes.
"Dear @aamir_khan. #SatyamevaJayate u talked about evil practices but gave Hope. So even in 'Intolerant' times u need 2 spread Hope not Fear," Kher tweeted.
-ANI
Australia win three-Test Hockey series against India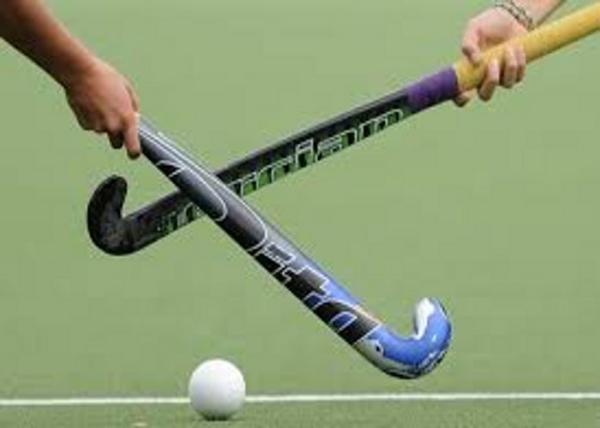 Despite winning the third hockey test against Australia, India team suffered a huge disappointment as they lost the three-match series in the penalty shootout here the Sardar Vallabh Bhai Patel International Hockey Stadium here on Monday.
India, who won the last match of the series with a 3-2 scoreline, were unable to better the Australians in the winner deciding penalty shootout as they lost 2-3.
Earlier, India had conceded a couple of late goals to go down 1-2 to Australia in the second hockey test.
The first match had ended in a 2-2 draw on November 19.
-ANI
India seeks Swiss help to probe alleged bank accounts of Congress' Preneet Kaur
Switzerland today said India has asked for assistance in the investigations into accounts allegedly held by former Congress minister Preneet Kaur and her son Raninder Singh.
Preneet Kaur is the wife of former Punjab Chief Minister Amarinder Singh.
The Swiss Federal Tax Administration has asked Ms Kaur and her son to file an appeal within 10 days for the "right to be heard" after India's request for details on them.
The Swiss tax department made these disclosures in two notifications published in an official gazette.
-PTI
SC refuses urgent hearing on Rahul Gandhi's citizenship row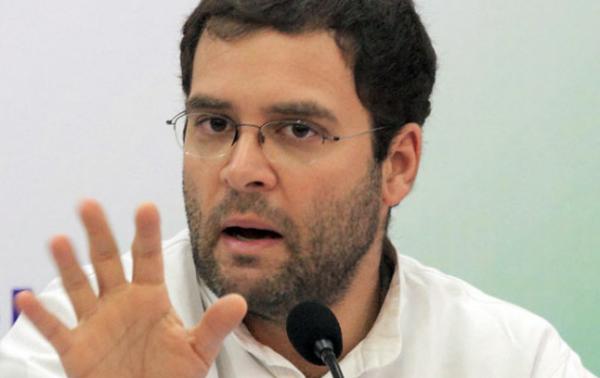 The Supreme Court today refused urgent hearing on a plea seeking a direction to CBI to register a case against Congress Vice President Rahul Gandhi for allegedly declaring himself as a British national before company law authorities there.
"There is no urgency in the matter," a bench headed by Chief Justice HL Dattu said when lawyer ML Sharma pleaded for urgent listing and hearing on his PIL.
Recently, BJP leader Subramanian Swamy has alleged that the Congress Vice President has claimed himself to be a British national before the authorities in connection with incorporation of a firm.
-PTI
After Anupam Kher, Paresh Rawal lashes out at Aamir Khan
The latest participant in the debate about growing intolerance, Aamir Khan is being slammed for his comments. Khan had, on 23 November, expressed alarm at a growing number of incidents fueled by intolerance. His wife Kiran Rao had suggested that they leave the country, the actor had revealed.
Actor Anupam Kher had criticised Khan and said he should try to spread "hope" and not fear. Now Bollywood actor and BJP MP Paresh Rawal has also spoken out against Khan.
Rawal took to microblogging site Twitter to slam Khan. In a series of tweets, he said that Aamir's hit movie PK may have mocked the beliefs of Hindus but the actor did not face the wrath of the "majority". Rawal also spoke about patriotism and asked Aamir Khan to stay back in the country and change the situation.
BJP opens its account in Manipur, wins 2 seats in bypolls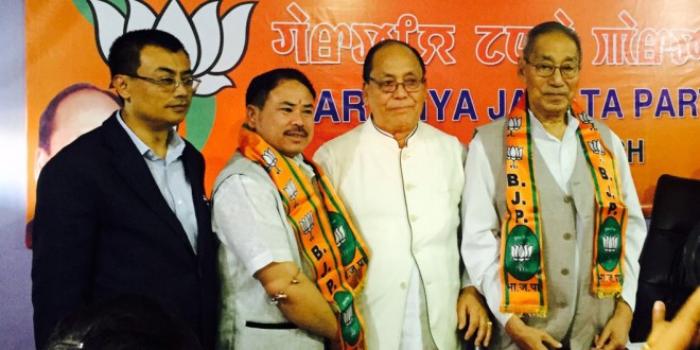 The BJP opened its account in Manipur Assembly by winning the bypoll in two constituencies of Thangmeiband and Thongju today.BJP trounced ruling Congress in both the seats.
Kh Joykishan Singh of BJP won Thangmeiband assembly seat by securing 12,098 against Jyotin Waikhom of Congress who got 10,195 votes.Th Bishwajit Singh of BJP won Thongju Assembly constituency by securing 14605 against Bijoy Koijam of Congress who obtained 11,393 votes, the election office said.
Don't reduce Aamir Khan and Shahrukh Khan to one community, says Shashi Tharoor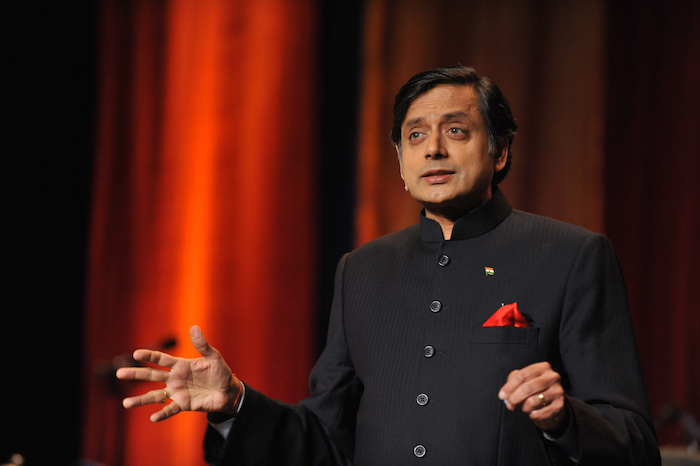 Siding with actor Aamir Khan, Congress leader Shashi Tharoor on Tuesday said that the former's statement was taken out of context and added that it was in no way hostile to the government.
"Sometimes, statements can be taken out of context. If you look at the overall context of what he was saying, it was in no way hostile to the government, it was simply hostile to the kind of climate that we have seen rising in this country," he said.
Tharoor said the actor, who commands a great national audience because of his stature and great work, has voiced his opinion in a very responsible way.
Fossilised tropical forest found...in Arctic Norway.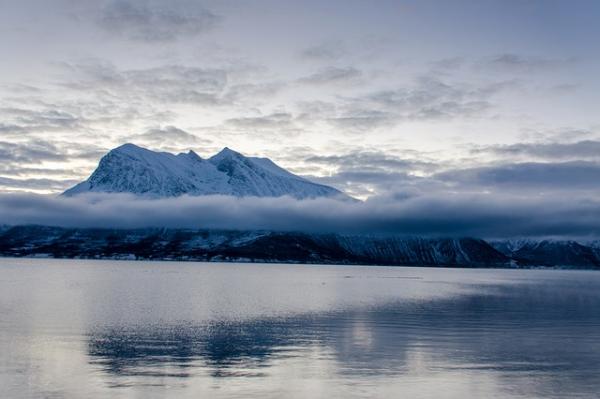 An ancient fossilised tropical forest has been discovered in Svalbard, a frigid group of islands in Arctic Norway. Researchers date the forest back to 380 million years ago, making it one of the oldest forests ever discovered. The forest consisted of 12 foot-tall trees with needle-like leaves. Researchers believe these forests may have been responsible for the dramatic drop in atmospheric CO2 that took place at that point in Earth's history.
New volcanic island grows 12 times in size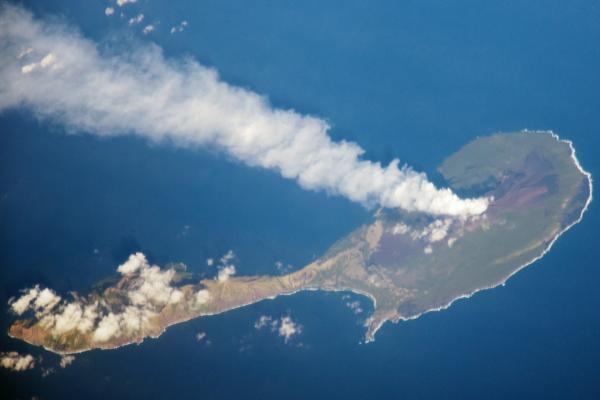 A volcanic island in Japan, has grown 12 times in size since it emerged from the ocean in 2013. The island still experiences constant volcanic activity from a crater in the island's center that continues to spew lava. The island merged with the larger Nishonoshima volcanic island and has therefore not being given it's own name. Now standing over 110 metres above sea level, the island is expected to grow as volcanic activity is predicted to continue.
Only 3 Northern White Rhinos left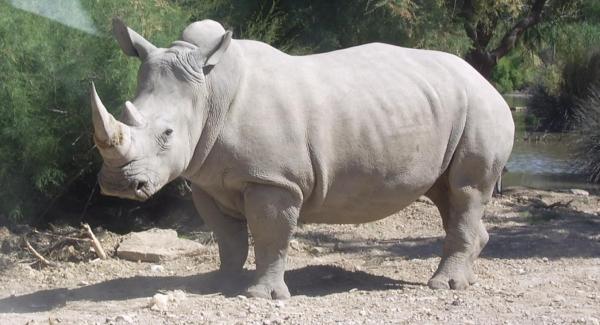 One of only four remaining northern white rhinos has died following a prolonged illness, leaving just 3 members of the species alive in the world. The 41 year-old rhino, Nola, was a resident of the San Diego zoo. The three remaining nothern white rhinos are all kept at Ol Pejeta Conservancy in Kenya, where they are protected by armed guards around the clock. The species has been hunted practically to the point of extinction due to demand for their horns. Only one of the remaining rhinos is male, however, while he is too old to mate, scientists have collected sperm samples in the hopes of using artificial insemination to keep the species alive.
A good sign for Odisha's wildlife, endangered turtles return for mating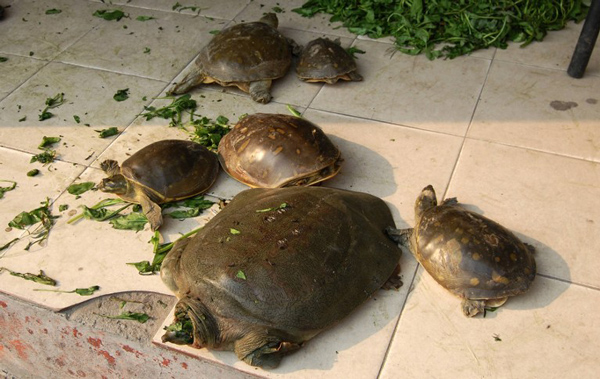 Wildlife enthusiasts are reportedly overjoy at the return of the endangered olive ridley turtles to the waters of Gahirmatha marine sanctuary in Odisha. This signals the beginning of their breeding and nesting.
According to media reports, forest personnel on patrol duty have sighted pairs of mating turtles.
Gahirmatha beach in Kendrapara district is considered to be the world's largest nesting ground of these aquatic animals.
The mortality rate of these endangered species is quite high. An Olive Ridley turtle usually lays about 120 to 150 eggs, but not all of these remain intact as predators devour many of them.