Kejriwal asks Bharti to surrender, says he is becoming an embarrassment for the party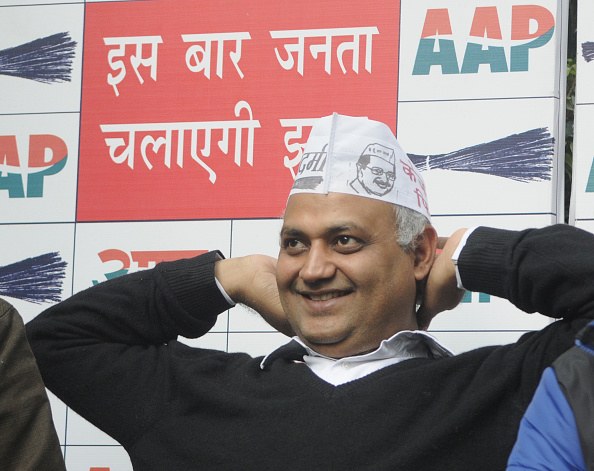 Delhi Chief Minister and Aam Aadmi Party (AAP) chief Arvind Kejriwal, today broke his silence on the domestic violence charge against AAP MLA Somnath Bharti and said that he is becoming an embarrassment to AAP as well to his family.Taking to micro blogging site Twitter Kejriwal wrote, "Somnath should surrender. Why is he running away? Why is he so scared of going to jail? Now he is becoming embarrassment for party and his family. He should cooperate with police."Bharti is not surrendering and his lawyer, claimed that he will file an anticipatory bail plea in the Supreme Court today.
Prime Minister Modi reaches Ireland, meets Enda Kenny
Prime Minister Narendra Modi today reached Ireland for a brief visit after which he will leave for United States of America. PM Modi is confident that his visit will help further deepen the relations with these two countries.
PM Modi's visit to Ireland will mark the first PM visit from India after almost 60 years.
In New York, Modi will address a UN Sustainable Development Summit and participate in a Summit on peacekeeping being hosted by US President Barack Obama.
Nitish Kumar unveils joint list of JD-U, RJD and Congress candidates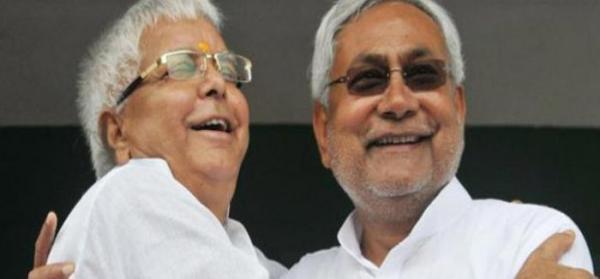 Bihar Chief Minister Nitish Kumar today named 242 candidates of his alliance for Assembly polls, with a major chunk from SC/ST and backward communities, and launched a blistering attack on BJP alleging it was "anti- reservation" and cannot but toe the line of RSS which is "like its Supreme Court".Releasing the joint list of JD-U, RJD and Congress candidates of the grand alliance, he said it represents all sections of society with 16 per cent from general category, 55 per cent backwards, 15 per cent SCs/STs and 14 per cent from the minority community.
'Missing' PAAS leader Hardik Patel found hours after habeas corpus was filed
Patidar Anamat Andolan Samiti (PAAS) leader Hardik Patel who was declared missing by the Gujarat Police has been found hours after a habeas corpus was was filed for finding him.He is in Halwad, in the Saurashtra region, his lawyer BM Mangukiya, said. According to him, Patel has informed him of his whereabouts via SMS. The lawyer is on his way to meet Patel in Halwad, which is about 155 km from Ahmedabad.The police claim that Patel fled in a vehicle on 22 September after they tried to detain him for holding a meeting in a village in Aravalli district in north Gujarat, without permission.
Marathi film Court chosen to represent India in the Oscars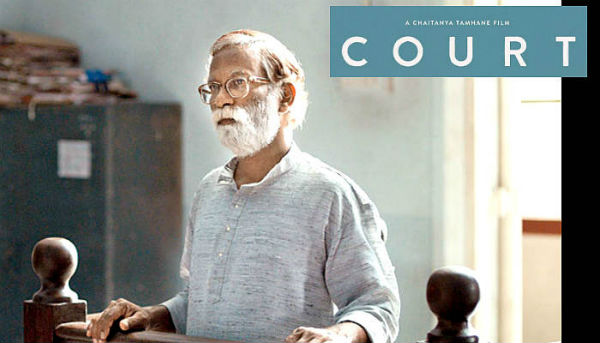 Court, a Marathi film directed by Chaitanya Tamhane is India's official entry to Oscars. The decision was taken unanimously by a 16-member jury headed by veteran actor and filmmaker Amol Palekar. Court has been chosen to represent India in the Oscars, beating films including Baahubali, PK, Bajrangi Bhaijaan, Masaan, Haider, Kaakaa Muttai amongst others. The film has won many coveted awards since it premiered at the 71st Venice International Film Festival, including the 62nd National Award for Best Feature Film and two awards at the Singapore International Film Festival amongst others.
FIR registered against rationalist leader KS Bhagwan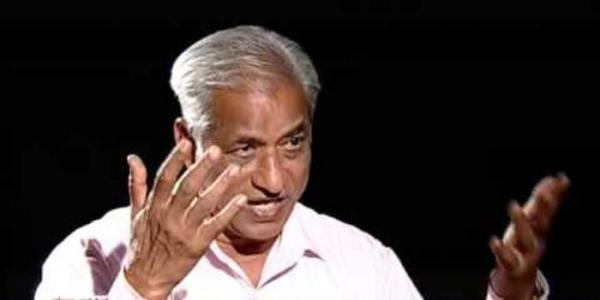 Mangalore Police has registered an FIR against rationalist leader KS Bhagwan for hurting religious sentiments.
Recently, Bhagwan had allegedly received 20 threat calls from someone at the Sahitya Academy office in Bengaluru.
The complaint was made by a resident of Upinangady area in Mangalore, Shyam, who alleged that Bhagwan's speech at Gandhi Bhavan in Bengaluru had hurt the sentiments of Hindus.
Volkswagen CEO Winterkorn resigns following diesel emission scandal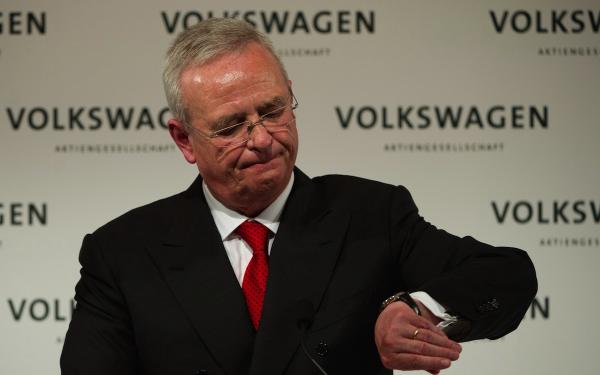 The Chief Executive Officer of car maker Volkswagen, Martin Winterkorn has announced his resignation following the scandal around emissions from the company's diesel vehicles.
Volkswagen issued a statement wherein Winterkorn was quoted as having said, "shocked by the events of the past few days. Above all, I am stunned that misconduct on such a scale was possible in the Volkswagen Group."
The next CEO for the company will be decided on 25 September at the supervisory board meeting. Matthias Muller, Porsche AG CEO and Rupert Stadler, Audi Chairman and CEO are possible contenders for the post.
Indian-origin Briton charged for walking on track during F1
That's right. An Indian-origin Briton, thought it was a good idea to walk across the track during the Formula One Singapore grand prix. He was unsurprisingly charged in a court in Singapore for committing a "rash act" that endangered the lives of drivers.
Yogvitam Pravin Dhokia, 27, was arrested by police for a rash act after he found his way onto the track in the Marina Bay Street Circuit on Sunday, the Channel News Asia reported.
He was charged under Section 336(a) of the Penal Code, Chapter 224. Bail was set at 15,000 dollars and his passport was impounded.
$ 1 million bounty to hacker who breaches Apple security
Zerodium, computer security firm, has offered a one million dollar bounty to hackers who can breach Apple's latest mobile operating system, iOS 9. Zerodium, who had launched earlier this year in the United States, said that three people or teams who manged to break into iPhones or iPads equipped with the latest software would be awarded the one million dollars.
The hackers must use a web page or text message to remotely bypass the iOS 9 security. They must also discretely install an application on the iPhone or iPad by 31 October. The hackers must also exploit previously unknown weaknesses in the security system.
RBI re-issues currency to help visually impaired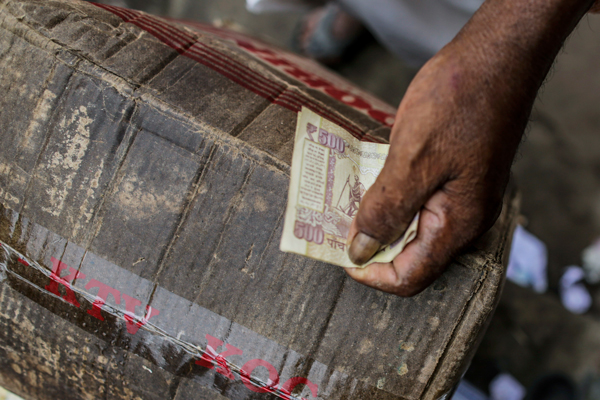 The Reserve Bank of India is re-issuing the Rs 500 and 1,000 bank notes with some additional features. These features will help aid the visually impaired in identification. The new notes have numerals in both the numbering panels in ascending size from left to right, while the first three alpha-numeric characters will remain constant in size.
Further, Rs 500 note will have five angular bleed lines while the 1,000 note will have six. Finally, both kinds of bank notes will have an enlarged identification mark with a circular shape for Rs. 500 and a diamond shape for Rs. 1,000 near the left edge of the currency.
London High Court to rule whether card game bridge is a sport or not
Clearly Londoners have a lot of time to kill. Practitioners of the card game bridge are appearing in London's High Court this week to argue that their pastime deserves to be considered a sport.
The English Bridge Union (EBU) took legal action after British funding body Sport England refused to recognise it as such, preventing the EBU from taking part in international competitions.
An EBU spokesman went to the extent of saying that bridge required "undoubted levels of mental skill" and had "known health benefits". Very well.
In 10 years, 30,000 Delhiites may lose their lives to air pollution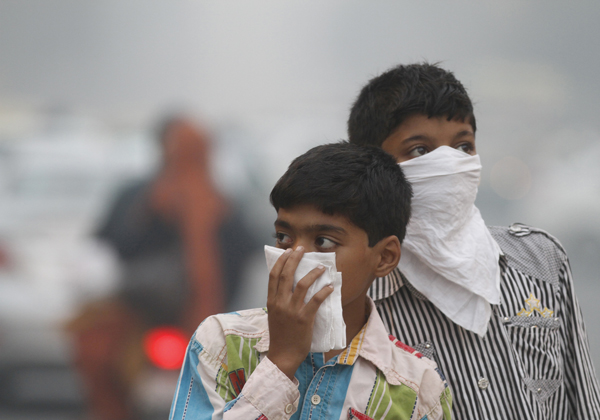 The national capital is looking at a deadly air pollution situation. While the pollution levels in Delhi have been discussed at length, the urgency of the matter has been further highlighted by a study conducted by Germany's Max Planck Institute for Chemistry.
According to the study, Delhi's air will cause as many as 30,000 deaths in the year 2025. Heart diseases, cerebrovascular diseases, and lung cancer will also plague the populace residing in the city.
Respiratory diseases on the rise in India
Acute Respiratory Infection (ARI) cases have shown an "increasing" trend in the country, even as researchers have "unearthed" wide array of health effects associated with air pollution exposure over the last 30 years. As per the 'National Health Profile 2015' published by Central Bureau of Health Intelligence (CBHI) on Tuesday, nearly 3,000 people have died due to ARI in 2014.
In Delhi, 3,90,170 ARI cases were reported in 2013 even as the national capital witnessed 175 deaths due to ARI while the latest data showed that in 2014, 3,39,506 cases were reported in which 104 deaths were reported.
The digital version of the annual document, which has been prepared for the first time, was also released.