Singer Abhijeet booked for molestation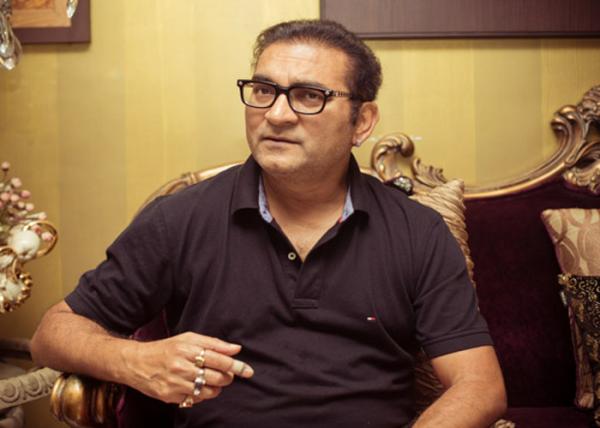 A woman has accused controversial singer Abhijeet Bhattacharya of abusing and molesting her following which an FIR was slapped against him late Thursday night at the Oshiwara police station.
The incident happened at the Lokhandwala Durga Puja pandal of which Abhijeet was one of the organisers and the victim had come there to watch singer Kailash Kher's performance.
Due to overcrowding she had to leave her seat and stand up to watch the show, which is when she felt Abhijeet touching her inappropriately. After she vociferously objected to his misconduct and asked to be taken to the officials to complaint, the singer threatened her of 'consequences'.
-ANI
Haryana Dalit boy's post-mortem report out; 2 cops booked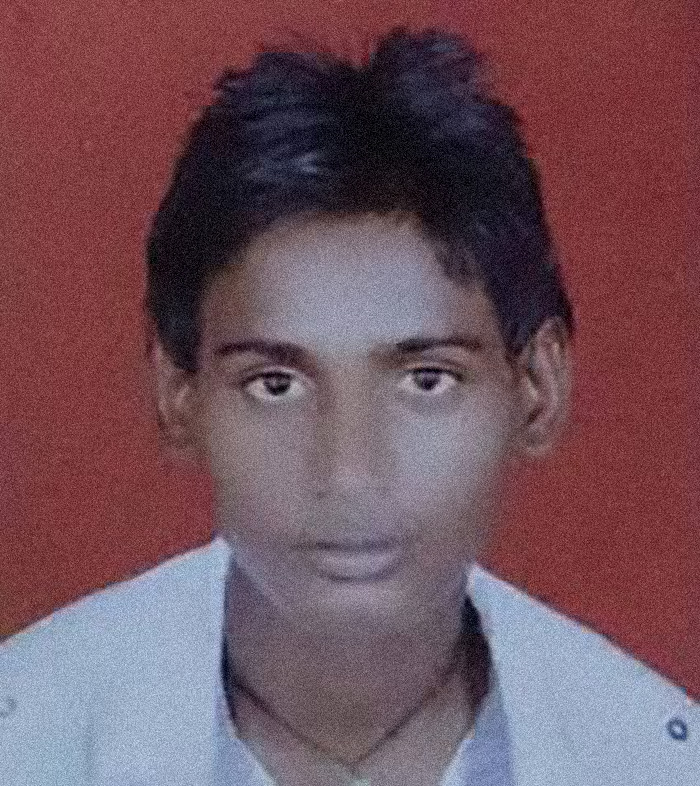 The 15-year-old Dalit boy, Govind, had died of hanging, the postmortem report shows. The incident occurred a day after the teenager was taken to police station for being accused of pigeon theft.
After the boy died allegedly in police custody on Wednesday 21 October, the family of the boy has refused to cremate the boy and have placed it on the road in protest.
The police has lodged an FIR against two assistant sub-inspectors of Gohana police station, Subhash and Ashok. They charged them with murder.
100 'Occupy UGC' protesters under police custody; protest march at Jantar Mantar today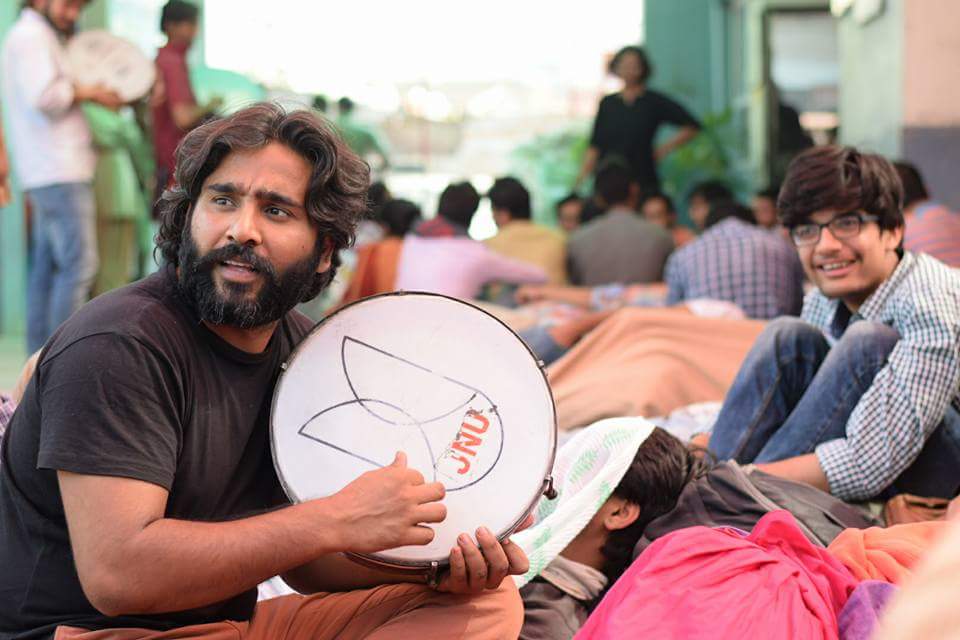 Occupy UGC protesters were reportedly picked up by Royal Air Force commandos on 23 October during the wee hours of the morning. The crackdown happened in the UGC premises where around 100 students from various universities have been camping since 21 October, protesting against the discontinuation of the non NET scholarship for research scholars.
According to latest reports, around 100 protesters are still detained at the police station while others are protesting against the crackdown. A protest was reportedly held at the UGC in the morning, while another one is planned at the Jantar Mantar in the evening today.
Post meeting, Sahitya Akademi condemns Kalburgi's killing, urges writers to take back awards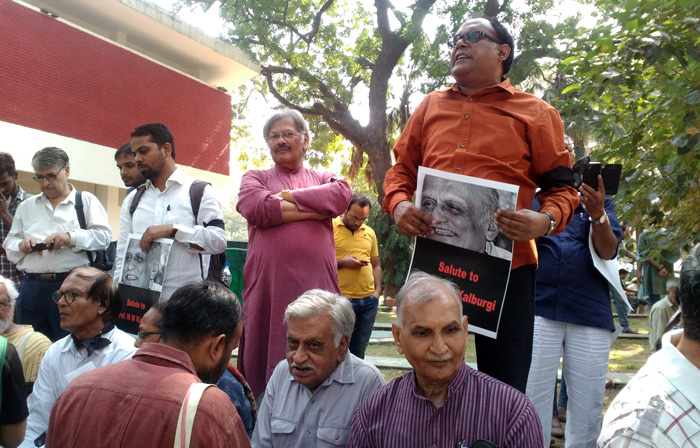 In an emergency meeting today on 23 October, Sahitya Akademi condemned the killing of Kannada Writer MM Kalburgi and expressed support to the protesting writers and poets.
The Akademi also urged those award winners who have returned their Sahity Akademi awards, to take thm back.
Before the meeting, writers and their supporters held a solidarity march with black gags and arm bands in New Delhi from Sri Ram Centre at Safdar Hashmi Marg to the Sahitya Akademi building. There the protesting writers submitted a memorandum to the Akademi asking that it pass a resolution pledging to take stern steps safeguarding the freedom of speech and right to dissent of the writers.
NDA allies lash out at VK Singh; AAP demands his arrest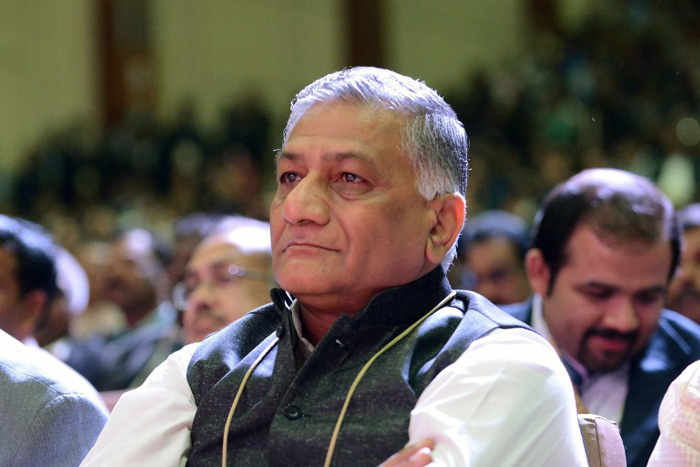 Calling Union Minister VK Singh's mindset 'feudal', Mahadalit leader Jitan Ram Manjhi, and NDA's ally in Bihar elections said, "The incident itself is a blot on humanity." Another ally of NDA in Bihar elections, LJSP leader Ram Vilas Paswan too hit out at the minister asking him to refrain from making such statements. "I don't descend to such low talk, have never done it with any issue," he said.
Meanwhile, Aam Aadmi Party filed a complaint against Union Minister VK Singh in Parliament Street Police station for his controversial comment and demanded his arrest.
Drug whose price was hiked 5000% now has a cut-price competitor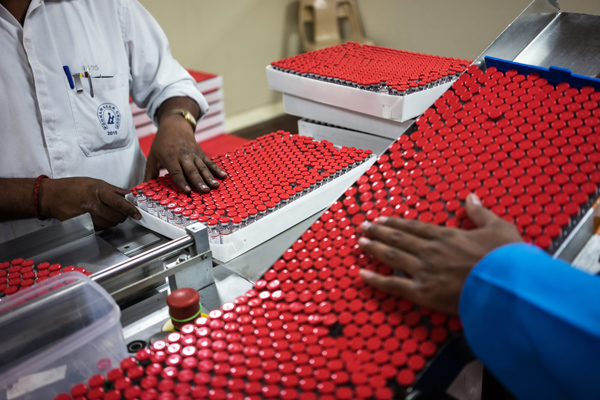 Daraprim, the AIDS and cancer drug whose price was hiked 5000% by Turing Pharmaceuticals, now has an alternative. The new drug, which only costs $1 for pill as opposed to Daraprim's $750, is manufactured by Imprimis Pharmaceuticals, Inc., an American specialty pharmaceutical company. While the new drug is not the exact same composition as Daraprim, its active ingredient pyrimethamine is the same as that of Daraprim. Prior to Imprimis' entry, Turing Pharmaceuticals was the sole producer of the pyrimethamine-based drug.
Cheese as addictive as drugs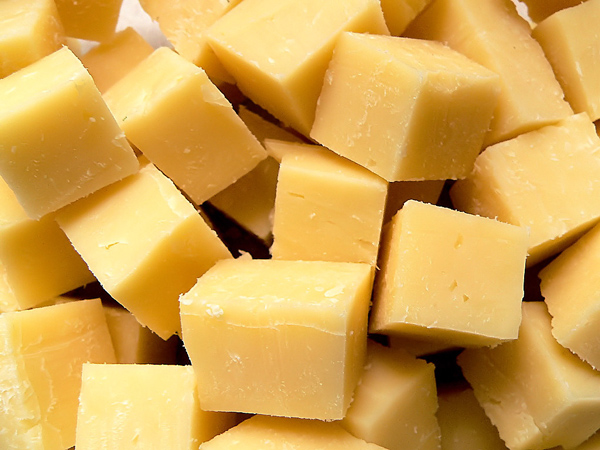 A new study by the University of Michigan has found that cheese has an almost crack-like effect in terms of addiction. The study was done to research why some foods are more addictive than others. Pizza, rather unsurprisingly, found its way to the top of the addictive foods list. The reason for this, according to the study, is cheese. Evidently, the more processed and fatty certain foods are, the more addictive they may be because of the way they are processed. Apart from this, cheese contains casein, a protein which releases opiates called casomorphins also helps to build an addiction.
Robert Mugabe wins Chinese peace prize!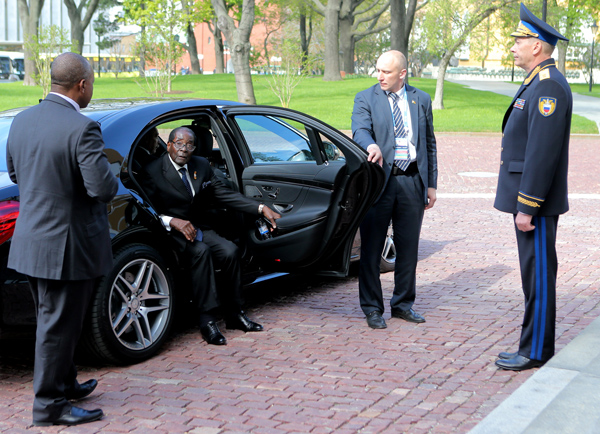 Zimbabwean president Robert Mugabe, has become the unlikely recipient of the Confucius peace prize, an award dubbed China's Nobel Peace prize. A spokesperson for the Chinese government defended the decision saying that Mugabe should be credited with "injecting fresh energy" into the mission for global peace. Mugabe, who has clung to power for 35 years, and has not shied away from using torture and violence to do so. Mugabe beat out stiff competition from Bill Gates and South Korean president, Park Geun-hye.
Sikh Lives Matter campaign: 20 arrested at Indian Embassy in London
British police said they arrested 20 protesters outside the Indian High Commission in London on Thursday after a Sikh demonstration turned violent. Hundreds of protesters blocked the road outside the embassy, London police said. One officer was reportedly hurt in the scuffles.
According to the Sikh Press Association news service, the protest was part of the Sikh Lives Matter movement, which has sought to raise awareness of alleged "police brutality" in India.
Odisha demands Rs 3,500 crore drought assistance from the centre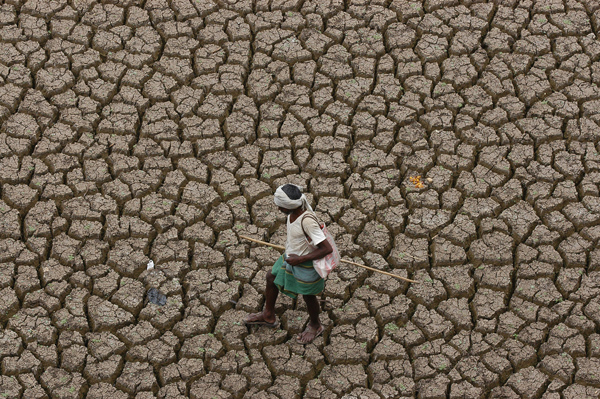 Odisha government on Thursday demanded a special central assistance of Rs 3,500 crore to mitigate the dry-spell situation which has resulted in crop loss in about 5.23 lakh hectares of cultivable land.
The state government's demand was made by Naveen Patnaik when he met Union Finance Minister Arun Jaitley in New Delhi. Stating that the state has already announced a drought assistance package for farmers estimated at over Rs 1,000 crore towards drought mitigation and protection of interest of farmers, Patnaik said the Centre needs to provide Special Central Assistance at the earliest.