India successfully test-fires supersonic interceptor missile
India, on 22 November, test-fired its indigenously developed supersonic interceptor missile from the Abdul Kalam Island off the Odisha coast.
The interceptor, known as Advanced Air Defence (AAD) missile, developed by the Defence Research and Development Organisation (DRDO), is capable of destroying any incoming ballistic missile.
Turkish Airlines flight from New York diverts to Canada after bomb threat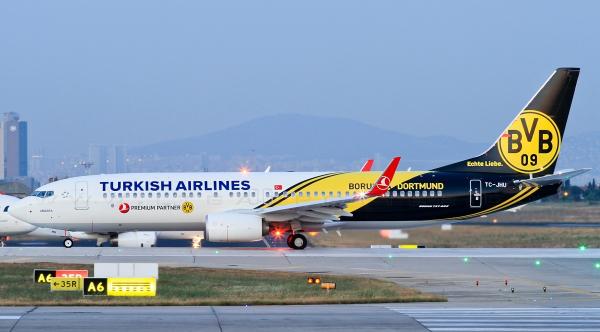 The Royal Canadian Mounted Police says it is investigating a bomb threat that caused a Turkish Airlines flight from New York City to Istanbul to divert and land in Canada.
Halifax Stanfield International Airport said on its Twitter feed early today that Flight 2 had landed safely and that police were at the scene.
The airport's tweet says 256 people were on board. The RCMP in Nova Scotia said on its Twitter feed that it would not comment on the details of the bomb threat and was looking to identify the person or persons responsible.
Brussels on 'highest level' of threat alert today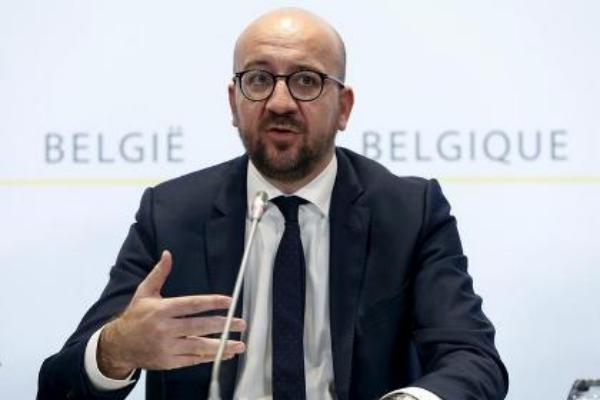 Belgium Prime Minister Charles Michel said that today, Brussels will remain at the highest possible level of security alert due to fear of a possible Paris-like attack on the city.
After meeting the National Security Council to review the situation, Michel said that the threat on the city, which hosts EU and NATO headquarters, was being considered 'serious and imminent'.
India crushes Pak to win Junior Men's Asia Cup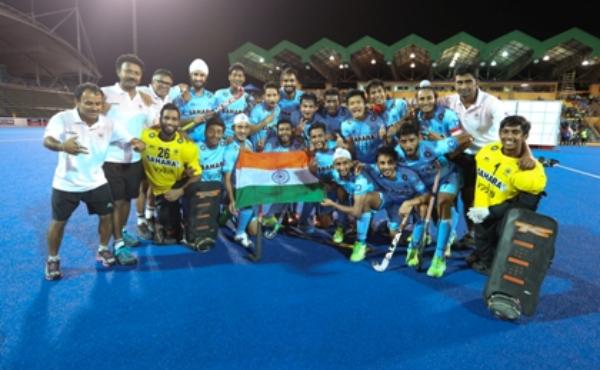 Indian Junior Men's Hockey Team thrashed arch-rival Pakistan 6-2 to win the Junior Men's Asia Cup at the Wisma Belia Hockey Stadium in Kuantan, Malaysia, on Sunday.
Harmanpreet Singh put India in front by converting a penalty corner in the 10th minute. He again scored in 15th minute to take India 2-0 up against Pakistan.
-ANI
North India jolted as earthquake hits Afghanistan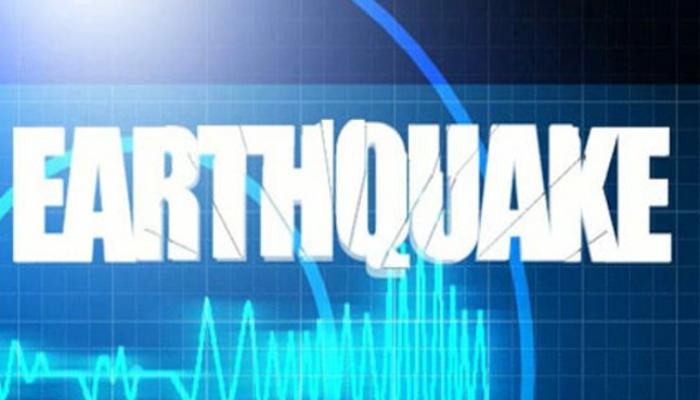 A 5.9 magnitude earthquake hit Afghanistan late on Sunday with the epicentre 300 km from Kabul following which tremors were felt in northern parts of India.
According to the United States Geological Survey, the quake struck 83 km (50 miles) north-northwest of the city, which lies close to the border with Afghanistan.
Tremors were felt in New Delhi, and Jammu and Kashmir and the aftershocks were felt in Pakistan as well.
-ANI
Myanmar landslide death toll crosses 100; At least 100 still missing
Rescuers were searching for victims of a huge mine landslide in northern Myanmar Monday as the toll topped 100 in a disaster highlighting the perils of the country's secretive billion-dollar jade trade.
Authorities in the remote town of Hpakant, the epicentre of the world's production of highly valuable jade, have pulled scores of bodies from the earth since a huge mountain of debris collapsed onto dozens of flimsy shacks early on Saturday morning.
Those killed are thought to be mainly itinerant workers, who scratch a living picking through the piles of waste left by large-scale industrial mining firms in the hope of stumbling across a previously missed hunk of jade that will deliver them from poverty.
J&K: Chopper carrying pilgrims crashes in Katra, 7 dead
In a tragic incident, seven persons including woman pilot are feared dead after a helicopter carrying pilgrims to Vaishno Devi temple crashed in Katra area of Jammu and Kashmir.
The helicopter crashed at bus stand Katra, reports said. Rescue teams have reached the spot.
In October, over 2.7 lakh pilgrims had visited the holy cave shrine of Mata Vaishno Devi during Navaratras in Reasi district of Jammu and Kashmir.
APJ Abdul Kalam's nephew quits BJP over refusal to turn bungalow into memorial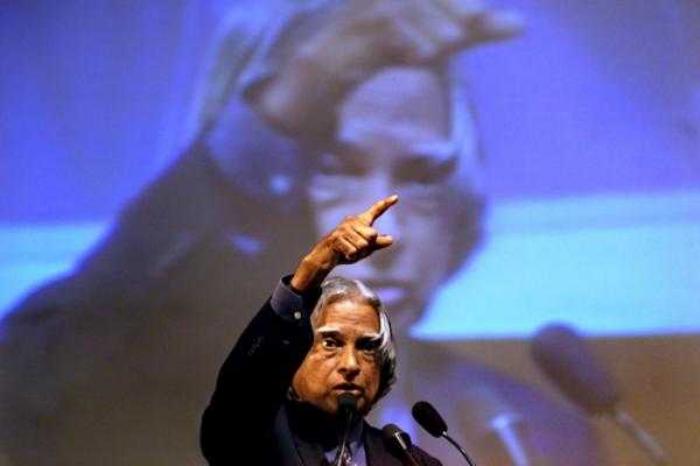 The nephew of former President Dr APJ Abdul Kalam, Haja Syed Ibrahim, on 23 November, quit the Bhartiya Janata Party (BJP). According to reports, Ibrahim was upset with the central government for refusing to turn Kalam's 10 Rajaji Marg bungalow in Delhi into a memorial for the former President who passed away in July this year.
Ibrahim is the son of one of Kalam's elder brothers. APJ Sheikh Salim, another of Kalam's nephews, had joined the BJP in September this year.
After serving his term as President, Kalam was allotted the bungalow at 10 Rajaji Marg in 2007. In October this year, the allotment of his bungalow to Tourism and Culture Minister Mahesh Sharma in October had led to a row.
Only 3 Northern White Rhinos left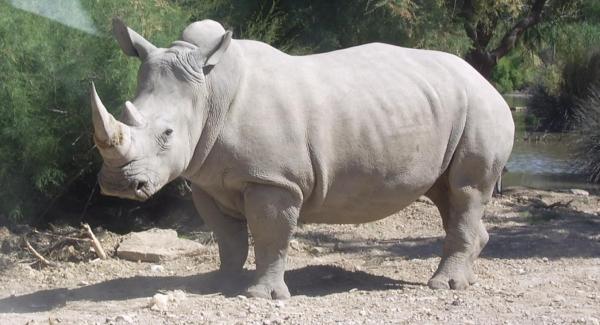 One of only four remaining northern white rhinos has died following a prolonged illness, leaving just 3 members of the species alive in the world. The 41 year-old rhino, Nola, was a resident of the San Diego zoo. The three remaining nothern white rhinos are all kept at Ol Pejeta Conservancy in Kenya, where they are protected by armed guards around the clock. The species has been hunted practically to the point of extinction due to demand for their horns. Only one of the remaining rhinos is male, however, while he is too old to mate, scientists have collected sperm samples in the hopes of using artificial insemination to keep the species alive.
Fossilised tropical forest found...in Arctic Norway.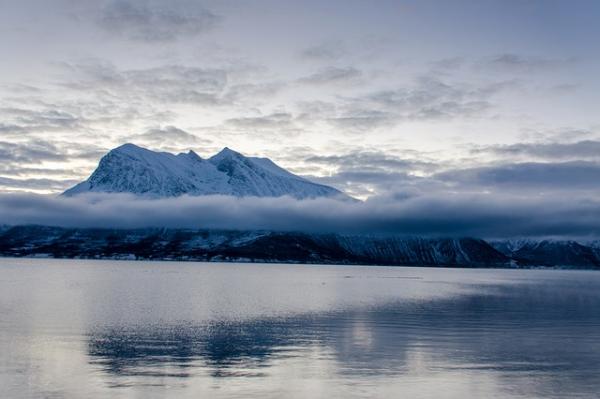 An ancient fossilised tropical forest has been discovered in Svalbard, a frigid group of islands in Arctic Norway. Researchers date the forest back to 380 million years ago, making it one of the oldest forests ever discovered. The forest consisted of 12 foot-tall trees with needle-like leaves. Researchers believe these forests may have been responsible for the dramatic drop in atmospheric CO2 that took place at that point in Earth's history.
New volcanic island grows 12 times in size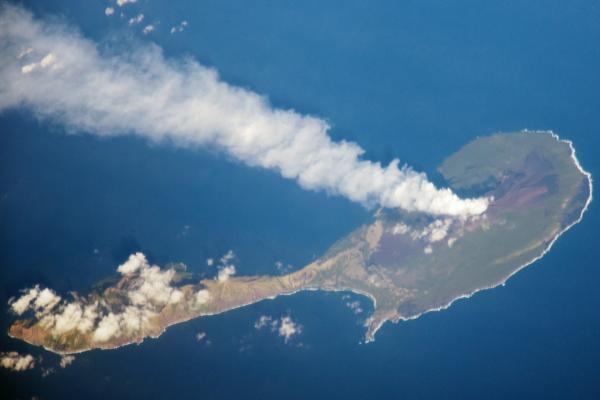 A volcanic island in Japan, has grown 12 times in size since it emerged from the ocean in 2013. The island still experiences constant volcanic activity from a crater in the island's center that continues to spew lava. The island merged with the larger Nishonoshima volcanic island and has therefore not being given it's own name. Now standing over 110 metres above sea level, the island is expected to grow as volcanic activity is predicted to continue.
A melting ice-sheet near Greenland: cause for worry for the world
According to a new study by a team of scientists from the University of Kansas, a vast sheet of ice in northeast Greenland called the Zachariae Isstrom ice sheet is rapidly melting. While yes that's a marker of global warming, this particular sheet of ice is a bigger cause for concern as it appears to be destabilising a certain equilibrium in the global seas. The study suggests that it will cause global sea-level rise for "decades to come" because as of right now, the ice sheet holds enough water to trigger a half-meter rise in ocean levels around the world.Cause for worry?
A good sign for Odisha's wildlife, endangered turtles return for mating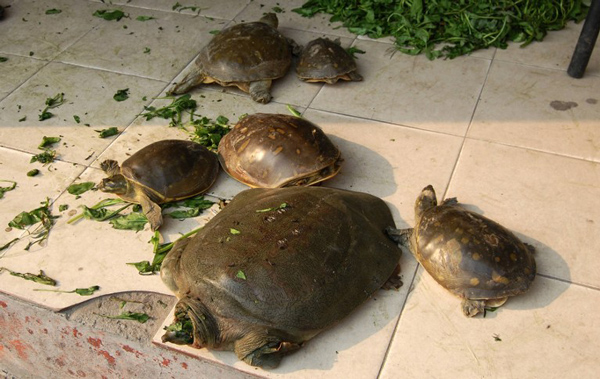 Wildlife enthusiasts are reportedly overjoy at the return of the endangered olive ridley turtles to the waters of Gahirmatha marine sanctuary in Odisha. This signals the beginning of their breeding and nesting.
According to media reports, forest personnel on patrol duty have sighted pairs of mating turtles.
Gahirmatha beach in Kendrapara district is considered to be the world's largest nesting ground of these aquatic animals.
The mortality rate of these endangered species is quite high. An Olive Ridley turtle usually lays about 120 to 150 eggs, but not all of these remain intact as predators devour many of them.