New twist in Sheena Bora murder case as samples don't match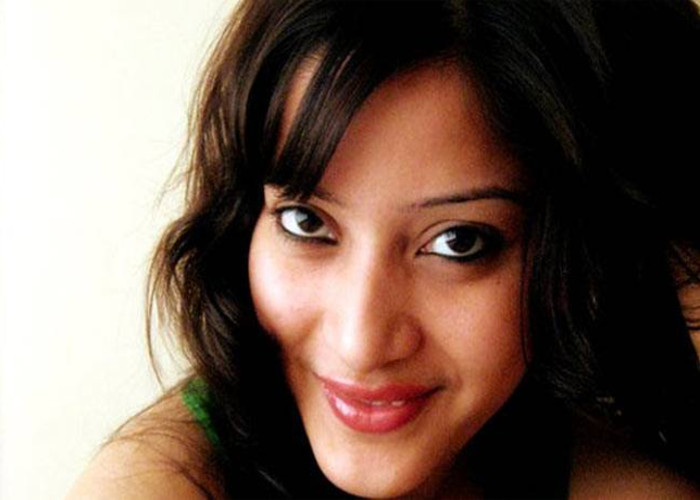 The Sheena Bora murder case just gets murkier at each turn. Forensic experts at BYL Nair Hospital have submitted a report to the Khar police station, stating that the remains collected by the Pen police in 2012 and the ones recently handed over to JJ Hospital "may not be the same".
The experts are claiming that the samples sent to them have been mixed-up and may not belong to Sheena Bora. This can further weaken the forensic recreation of the crime.
A police officer has reportedly said, "As the bones were at JJ Hospital for a long time, there is a possibility that they may have got mixed with samples of some other case. So we have written to them asking to check their records and find out whose remains it could be."
Daughter of Retd Lt Col wants to join ISIS, father seeks NIA's help
A retired Lieutenant Colonel of the Indian Army has sought help from the National Investigation Agency after discovering that his daughter is willing to join the terror outfit, Islamic State (ISIS). Intelligence Bureau (IB) officials have been trying to dissuade her from joining the terror outfit after they received the complaint. Reportedly, the girl was planning to travel to Syria from Australia, where she was studying, jo join the outfit.
Nepal adopts new constitution amid violent protests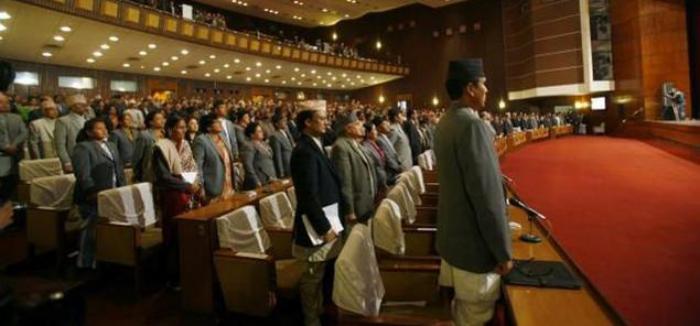 Nepal has adopted its constitution on 20 September, after 67 years of democratic struggle. The adoption is the last phase of the peace process that began in 2006 after Maoists surrendered and entered the political system.
The new Constitution has been endorsed by 85 per cent of the total 601 members of the Constituent Assembly. The Constitution will see the Himalayan nation become a secular, federal republic with seven states.
However, the adoption came amid violence triggered by protests from minority ethnic groups who are opposed to the provisions of the new constitution. One protester was killed on Sunday when police fired at a crowd which had defied a curfew in the southern district of Parsa to demonstrate against plans of delineating the republic into seven federal provinces.
Sunil Joshi murder case: charges framed against Sadhvi Pragya and seven others
A sessions court in Dewas, Madhya Pradesh, has framed charges against her and seven others in connection with the murder of RSS functionary Sunil Joshi. The National Investigation Agency (NIA) in Bhopal had transferred the case to the Dewas sessions court a year back. Sadhvi Pragya wasn't present in the Dewas court when the charges were being framed. The court will begin hearing on the Sunil Joshi murder case from 28 September.
Jagmohan Dalmiya to be accorded state funeral in Kolkata on Monday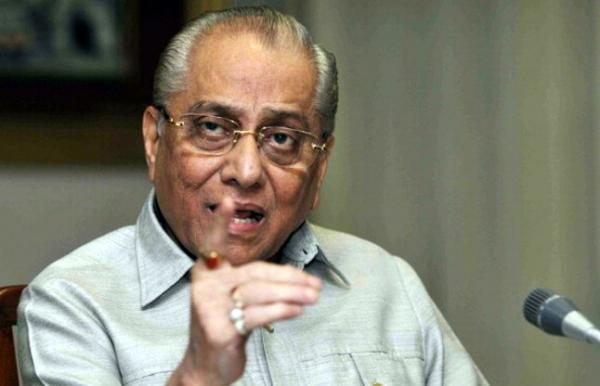 Deceased Board of Control for Cricket in India (BCCI) president Jagmohan Dalmiya, who passed away on Sunday, 20 September, will be given a state funeral in Kolkata on Monday, the state government informed the media. Speaking to reporters, West Bengal chief minister Mamata Banerjee said, "He was an asset; we are all proud of him. We will give him state honours." Lauding Dalmiya for his contribution to cricket, she added, "Dalmiya's contribution to cricket cannot be described in words. It is really shocking to realise that he is no more. He was like a victorious king who fought valiantly in the field of cricket administration and today he left us but remained undefeated."
Bilaspur tunnel tragedy: two workers rescued, one still trapped inside
After nine days of intense rescue work, the National Disaster Response Force (NDRF), on 21 September, rescued two labourers Saitsh and Maniram of Himalayan Construction Company (HCC) trapped inside a tunnel in Himachal Pradesh. The operation is underway to rescue one more labourer from the tunnel. All of them were working on the Kiratpur-Ner Chowk four lane national highway project when a portion of the tunnel caved in blocking the path under debris and muck.
Ernst & Young does away with degree criteria
Global accountancy firm Ernst & Young (EY) has done away with degree qualifications in their entry criteria for potential applicants. This comes after the firm said there was "no evidence" that academic success at university meant greater achievements later in life. While academic excellence will still be taken into account, a representative of EY stated that they will no longer remain a barrier to getting one's foot in the door. "Our own internal research of over 400 graduates found that screening students based on academic performance alone was too blunt an approach to recruitment," said Maggie Stilwell, EY's managing partner for talent.
Applicants will, instead, go through an online assessment to judge their potential.
Human Rights Forum allege case of fake encounter in killing of Maoists in Warangal
The Human Rights Forum (HRF) alleged on Saturday, 19 September, that the killing of two Maoists in Telangana's Warangal district on 15 September, was a case of fake encounter. V S Krishna, the Telangana state general secretary of the organisation, said that the security personnel had indulged in one-sided firing on the two alleged Maoists, and termed the killings as 'cold blooded murder'. The comments came a day after a six-member team, led by Krishna, visited the site of encounter, where Sruthi alias Mahitha (23) and Vidyasagar Reddy alias Sagar (32) were gunned down last Tuesday by police personnel.
Former ULFA militants demand ILP implementation in Assam
Members of the All Assam Surrendered ULFA Samiti staged a six-hour long sit-in protest at Dighalipukhuri in Guwahati on Saturday, 19 September, demanding implementation of Inner Line Permit (ILP) in Assam. The group of protesters also called for Assam to be declared an autonomous state, and asked for determination and deportation of the illegal Bangladeshi immigrants from the state. The call for ILP implementation by the ex-ULFA members follows widespread protests in Manipur over the same issue. At present, the Inner Line Permit (ILP) is required as an official travel document in three Northeast Indian states: Arunachal Pradesh, Nagaland and Mizoram.
After Aurangzeb Road, now Shahjahan Road a target
Barely a month has passed since Aurangzeb Road was renamed under a cloud of controversy, but already the BJP has trained its guns on another Mughal emperor - Shahjahan. In a letter to Narendra Modi, Delhi BJP spokesperson Ashwini Upadhyay has asked that Shahjahan Road be renamed as the Mughal emperor is "a symbol of lust". Instead of the lust-symbolising Shahjahan, Upadhyay has proposed that the road be renamed after Dashrath Manjhi, calling Manji a "symbol of love, dedication, determination and devotion".
Manjhi, known as the "mountain man", is famous for having created a 360 foot-long path through a hill using only a hammer and chisel. His exploits were recently turned into a movie.