Air France flight makes emergency landing in Kenya after bomb scare
An Air France flight travelling from Mauritius to Paris has made an emergency landing in Kenya after a suspicious package was found on board.
According to the Guardian, flight AF 463, with 459 passengers and 14 crew members on board, had left Mauritius at 9pm local time on Saturday and was due to arrive in Paris Charles de Gaulle at 5.50am local time.
The Kenya Airports Authority said what is "believed to be an explosive device has successfully been retrieved" from an Air France flight.
Police spokesman Charles Owino said bomb experts from the Navy and the CID were called in and took the device which they are dismantling to establish if it had any explosives.
Abohar Killing: Akali leader's nephew Amit Doda surrenders before police
Amit Doda, nephew of Akali leader Shiv Lal Doda and co-accused in the Dalit murder case in Punjab's Abohar has surrendered before the police today.
The latest development came as Shiv Lal Doda, the main accused and the alleged owner of the farmhouse where the incident took place, continued to remain elusive.
"Amit Doda surrendered before Superintendent of Police Headquarters Abohar last night," Deputy Inspector General of police, Ferozepur Range, Amar Singh Chahal said. However, he said that Shiv Lal Doda, main accused in the case, has not been arrested so far.
DDCA corruption: Sehwag, Gambhir bat for Arun Jaitley on Twitter
He has no love lost for the Delhi and District Cricket Association (DDCA) but former India batsman Virender Sehwag threw his weight behind its under-fire ex-President Arun Jaitley for "being available for players in case of any difficulty".
Finance Minister Jaitley, who was headed DDCA for 13 years till 2013, has been accused of corruption by the Delhi Government. The Delhi government has demanded that Jaitley must resign or be "removed" from the union cabinet to enable an independent probe.
Sehwag, who switched loyalties to Haryana from Delhi and retired from international cricket earlier this year, steered clear of making any political claim but lauded Jaitley's role in helping players in a series of tweets.
Read more here.
Nirbhaya case: Juvenile convict walks free as victim's family protests
The juvenile offender of the horrific December 16 gangrape case was on Sunday released from the correctional home after the Supreme Court refused the dramatic post-midnight move of the Delhi Commission for Women (DCW) to stay his release by giving an urgent hearing.
The victim's family, miffed with the decision, has planned a protest at Delhi's India Gate. The police has declared Section 144 at the same location, which was also the venue of hisoric protest three years ago as the news of the horrific rape shook the nation.
A vacation bench comprising Justices A K Goel and U U Lalit in their order pronounced at 2 AM, posted the matter for hearing on Monday.
However, DCW chairperson Swati Maliwal and the lawyers of the women's panel hoped that since the matter has become sub judice, the government and Delhi Police will not release the juvenile offender.
Putin heaps praise on Trump, describes him as 'outstanding' man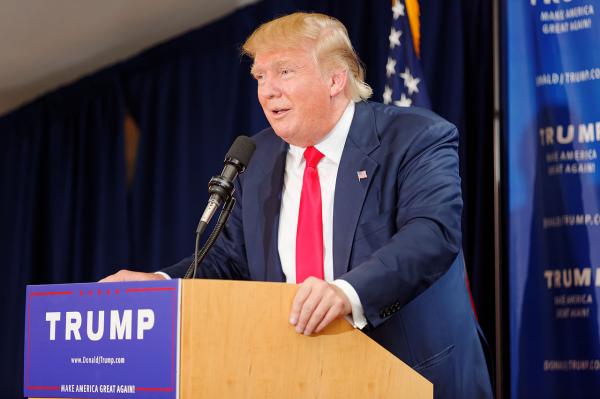 President Vladimir Putin on Thursday heaped praise on US Republican presidential hopeful Donald Trump, describing him as a "talented and outstanding man".
President Putin said Russia is ready to work with the United States no matter who is elected as the President next year.
Putin, in his annual news conference with international reporters in a cavernous hall inside a Moscow conference centre, said he backed a U.S. plan to prepare a U.N. resolution on Syria even though differences between Moscow and Washington remained.
-ANI
How secret cancer allies help disease spread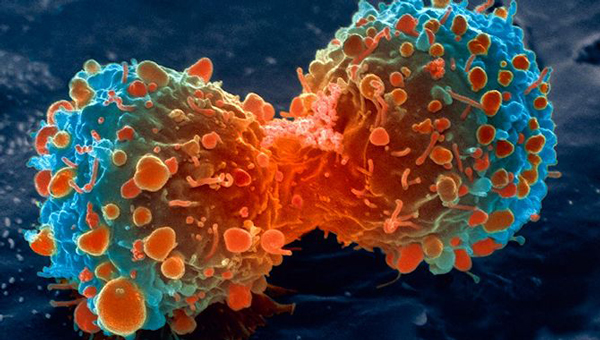 A new research has shown how cancer cell collaborators pave the way for cancer cells to metastasize.
At ASCB 2015, Vanderbilt researchers show how metastasizing tumors use non-cancerous fibroblasts to make a migration highway through surrounding extracellular matrix.
To get moving, metastasizing cancer needs to enlist non-cancerous collaborators. Suspicions about where these secret cancer allies might be lurking have long been directed at the fibroblasts, the cells that secrete and organize the extracellular matrix (ECM), the ground on which surrounding cells can get a grip.
Spain wins Miss World for the first time ever, thanks to Mireia Lalaguna Royo
Spain got its first ever Miss Universe title when Mireia Lalaguna Royo was crowned Miss World 2015 on 20 December.
114 women took part in the 65th edition of the pageant held at a resort in Sanya, China.
Royo, a 23-year-old model, is a pharmacology graduate. Watch her receive the crown from Miss World 2014 Rolene Strauss, from South Africa.
Star Wars: The Force Awakens shatters Box Office with a $120 million opening
One of the most anticipated films of the year, Star Wars: The Force Awakens, released in a galaxy far far away (read: rest of the world) on 18 December, 2015, and the film has shattered all opening records ever with an estimated $120.5 million opening Friday.
Though the opening numbers include a whopping $57 million starting Thursday night previews which most Hollywood films have, Star Wars has become the first film ever to gross over $ 100 million in a single day.
Two killed, six injured in blast at scrapyard in Punjab
At least two people were killed and six others were injured in an explosion at a scrapyard in Rureke Kalan village of Punjab on Thursday.
The explosion took place when the scrap vendor Amar Ram alias Koko (30) was hammering an iron object weighing 20 kilograms. Ram and his niece Simi (2) were rushed to hospital where they were declared brought dead.
-ANI
Seven infants die 'mysteriously' in past 10 hours in Malda Medical College
At least seven infants have been died in the past 10 hours under "mysterious circumstances" at Malda Medical College and Hospital.
Though the parents of the victims alleged "negligence" on the part of the medical college for the deaths, an expert committee has reportedly ascertained "malnutrition" and "low weight" as the main factors.
-ANI