Actor Nawazuddin Siddiqui arrested for pushing woman
A tiff over parking space at his apartment complex in Versova, Mumbai, saw an FIR filed against actor Nawazuddin Siddiqui by a 24-year-old woman who complained that he pushed her, reports the Hindustan Times. The actor was arrested on Sunday night.
Anup Pandey, Nawazuddin's manager, claimed that this was a false case; and that there had been an argument, but it was only verbal, not physical.
Three UP girls kidnapped for Rs 50 lakh ransom
Three sisters in Uttar Pradesh were kidnapped for a ransom of Rs 50 lakh on Saturday, reports The Indian Express. The six kidnappers, led by gangster Bagga Singh, took the girls from their home in Singahi in Lakhimpur Kheri, near the Nepal border. The girls' father, a trader, filed an FIR against Bagga Singh, who had phoned with the ransom demand and identified himself. The gangsters had shown up at the girls' home, demanding to see their father. When their mother said he was not at home, they took the women away at gunpoint, then released the mother. Bagga Singh had earlier killed a constable.
Ink attack on Kejriwal: Delhi's Odd-Even a big CNG scam, alleges woman
Bhavna Arora, who threw ink at Arvind Kejriwal during the function to mark the success of Odd-Even celebrations at the Chhatrasal stadium on 17 January, has alleged that there is a "big CNG scam" behind the Odd-Even formula.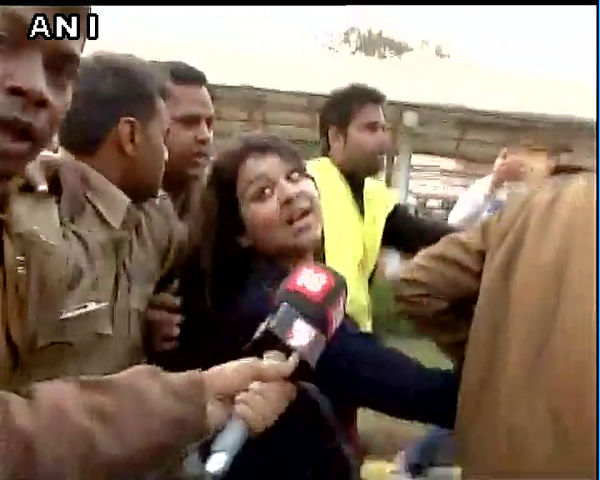 Arora told ANI that she wanted to meet the Chief Minister to ask him about the scam. The 26-year-old woman, who claims to be a member of the Punjab unit of the Aam Aadmi Sena, said she would soon present proof of the scam in court.
Match fixing allegations rock tennis world as Australian Open begins
A shocking report alleging widespread match-fixing in tennis loomed over the Australian Open as the first Grand Slam of the year kicked off today.
According to a report from the BBC and BuzzFeed, 16 top-50 players in the past decade - including Grand Slam champions - have been repeatedly suspected of fixing matches for betting syndicates. Three suspect matches were at Wimbledon, while eight of the players under suspicion are due to take to the courts for the Australian Open in Melbourne, the report claimed.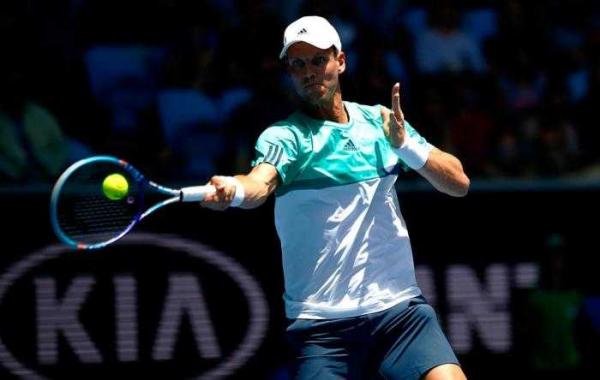 Mehbooba will decide government formation in J&K: PDP
The People's Democratic Party (PDP) in Jammu and Kashmir has authorised Mehbooba Mufti to decide on the formation of government in the state, reports The Indian Express. In its first formal meeting since the death of the CM, the party said it would continue with its alliance with the BJP. However, the final decision would be left to Mehbooba, the PDP's choice for chief minister of the state after the death of her father Mufti Mohammed Sayeed, J&K's chief minister.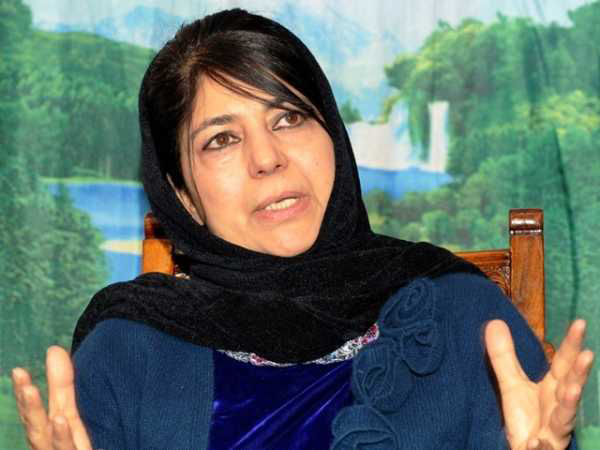 During the meeting, Mehbooba apparently praised Prime Minister Narendra Modi for his visit to Lahore on Christmas Day.
Hyderabad University Dalit scholar suicide: FIR against BJP leader Dattatreya and ABVP President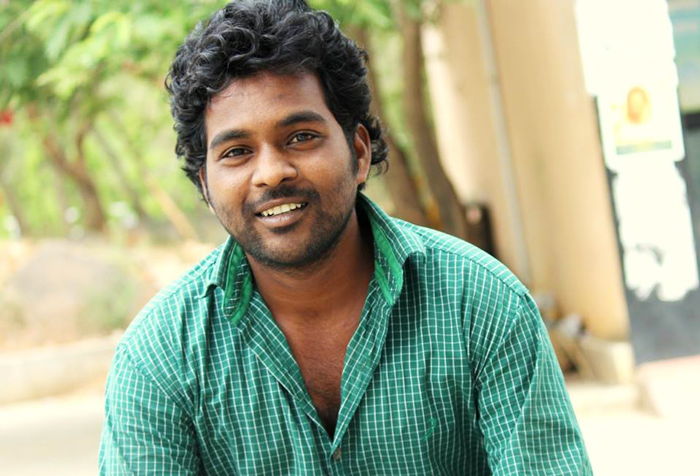 Union Cabinet Minister of State for Labour and Employment Bandaru Dattatreya has been booked on charges of abetment of suicide amid protests over the death of Dalit PhD scholar Rohith Vemula in Hyderabad University. Along with Dattatreya, an FIR has been filed against the University's Vice Chancellor Appa Rao and ABVP President Sushil Kumar. Vemula, who was found hanging at the Central University's hostel room in the campus on 17 January, was sent for post-mortem amid protests from fellow students on Monday.
The students alleged that Dattatreya had written to the HRD ministry seeking action against the five research scholars - including Rohit - who had been suspended by the Hyderabad Central University (HCU) in August last year.
Where's the chef? UK's curry restaurants face immigration crisis
Going out for an Indian is becoming increasingly difficult in Britain, thanks to the tough immigration policy passed by the David Cameron government, reports the Hindustan Times. Chefs and cooks can be recruited from the sub-continent only with great difficulty, leading to the closure of two curry houses a week, falling standards of quality, and rising prices. Chef training in Indian food in the UK also does not meet the requirements of the 4 billion pound industry. The problem was raised in UK's House of Commons last week by Labour MP Rupa Huq.
Meet the largest animal to ever walk the earth
A dinosaur discovered in Argentina in 2014 has been put on display this week at the American Museum of Natural history. The mysterious species, found in Argentina's Pataonian desert, is as of yet unnamed. The dinosaur is believed to be a member of the subsection titanosaurs of the group sauropods. - with long necks, small heads and an overall lizard like appearance. The prehistoric creature is a whopping 122-feet long - overtaking the size of the blue whale by at least 30 feet. The thigh bone of the dinosaur alone is over 8-feet long. According to the Guardian, the new species weighs as much as 15 African elephants.
Animal revived after being frozen for 30 years
Scientists have brought an animal and an egg back to life after 30 years of being frozen, the Independent reported. The Japan's National Institute of Polar Research has revived the 1mm long tardigrade - also known as water bears or moss piglets - after they were frozen and stored at -20 degree celsius in 1983. The egg hatched 14 new beings - who were reported to be stable. The last such experiment saw tardigrades being frozen and revived after 9 years.
A sugar tax in UK hospitals? That's how they're trying to tackle obesity
Too much sugar is ruining people's lives and increasing cases of diabetes, according to the Chief of the National Health Services (NHS) in the UK, Simon Stevens. So what's his plan? A sugar tax. So now, hospitals across the country will charge way more for high-sugar drinks and snacks that are sold in their cafes and vending machines. They're hoping this will discourage their staff, patients and other visitors from consuming it. Stevens hopes to have the tax in place entirely by 2020 in every health centre, mental health and community services hospitals and local health centres. This will make the NHS the first public body to impose a sugar tax in the UK. The NHS has also sought the help of ministers to take radical action to curb obesity. They're urging them to force food manufacturers to remove sugar out of their products.
Book on George Washington & his cooks stalled for false depiction of slavery
The release of a new picture book on George Washington and his slaves hit a roadblock, with publishers feeling that it could not go ahead.Scholastics pulled the release of 'A Birthday Cake for George Washington' , which was meant to hit stores last week. The book which revolves around the story of Washington's cook, the slave Hercules and his daughter Delia, has been criticised for its upbeat images and inaccurate portrayal of the history of slavery.The publishers felt that the book would give children a false impression of the reality that slaves faced in those days. The story goes on to show Hercules and Delia baking a cake for Washington's birthday. The book was hit by more than 100 one-star reviews on amazon.com and a whole lot of negative feedback.
David Bowie beats music records post-death. Latest album tops UK charts
UK music charts saw only one name dominating it last week- David Bowie. Posthumously, more than half a million of his records were sold after his death was announced last Monday. His new album Blackstar, sat at #1. But this album was well on it's way to the top even before news of Bowie's demise. It's managed to end Adele's seven-week reign on the UK album charts. Apart from Blackstar, 19 earlier albums and 13 singles have made it to the top 100. The top five on the charts also features Elvis Presley's If I Can Dream at #2, Adele's 25 at #3 and Justin Bieber's Purpose coming in at #4. Many of Bowie's vintage tracks made a comeback on the charts. Last week, his 1977 Heroes , was his best performing track at #12. Life on Mars clocked at #16 and Starman featured at #18.
Meet Zinnia: A flower that's out of the world
"Yes, there are other life forms in space!" tweeted Nasa astronaut Scott Kelly with a photo of the first ever flower grown outside the earth's atmosphere on Saturday. The flower itself was an orange Zinnia, a species native to the southwestern United States.
The experiment has been an ongoing one growing various plant species inside a veggie lab that was first setup within NASA's International space station in May 2014. The veggie lab uses red, blue, and green LED lights to simulate sunlight. The lab now grows both the Zinnia and lettuce within the shuttle. The flowers appear similar to those grown on Earth, except for the curled edges of the petals, which could be due to the zero-gravity conditions.
A lightning bolt tribute to David Bowie: Now a constellation named after him
It is a fitting homage to Bowie, who used the universe as a key inspiration throughout his career. Bowie first found success with the single Space Oddity and later crafted the persona Ziggy Stardust, an extra-terrestrial rockstar. His hits also included Starman and Life on Mars. He appeared on the cover of the 1973 album Aladdin Sane with a red and blue lightning bolt painted on one side of his face."Studio Brussels asked us to give Bowie a unique place in the galaxy," said Philippe Mollet from the MIRA Observatory. "Referring to his various albums, we chose seven stars - Sigma Librae, Spica, Alpha Virginis, Zeta Centauri, SAA 204 132, and the Beta Sigma Octantis Trianguli Australis - in the vicinity of Mars."The constellation is a copy of the iconic Bowie lightning and was recorded at the exact time of his death."
Travel advisory issued for countries battling Zika virus
The Centre for Disease Control and Prevention has cautioned pregnant women and women planning to become pregnant to postpone or avoid travelling to a number of countries facing the Zika epidemic. The countries on the list include Brazil, Columbia, El Salvador, French Guiana, Guatemala, Haiti, Honduras, Mexico and Venezuela among others.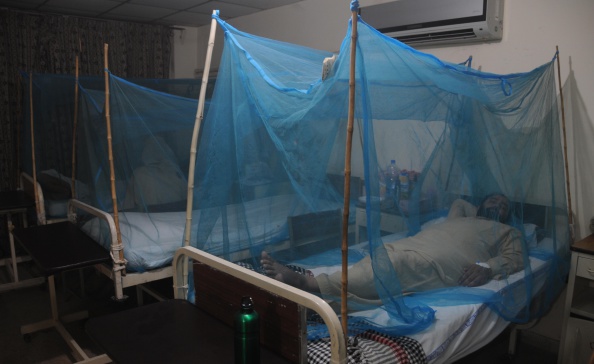 The mosquito-borne virus has been linked to microcephaly in new born babies. According to reports, Brazil is reeling from a rampant spread of the virus - with over 1 million people reported to be affected. There is no treatment for the disease.
Extreme famine, drought plague Africa
Parts of the African continent are on the brink of a massive famine, with over 10 million in Ethiopia in need of food aid - according to government figures. Over 3 million people in South Sudan are reported to be facing a severe food crisis. The United Nations has called for funds of $50 million to help Ethiopia. South Africa too, is reeling from its worst drought in over a century. The drought has been reportedly caused by the El Nino weather pattern.
From natural to artificial sand: Telangana & Andhra Pradesh shovel the way forward
In a commendable move to restrict sand mining and protect the environment, Telangana and Andhra Pradesh are looking to boost the artificial and manufactured sand industry. Telangana has proposed using artificial sand for its large irrigation projects. Meanwhile Andhra plans to use the same for constructing its Greenfield capital city Amravati. The shortage of natural sand in the market has led to this move. But a mix of natural and artificial sand will be used till the manufactured sand industry fully develops and can support the demand. The Telangana government alone has estimated a 40 lakh cubic metre requirement of sand per year, to construct dams and canals. Apart from being environmentally sound, manufactured sand is almost 50% cheaper than river sand. States like Kerala and Karnataka are also going down the manufactured sand route.
Vietnam lifts ban on same-sex marriage. Fails to recognise it though
In a historic move in Southeast Asia, Vietnam abolished the ban on same-sex marriage. The move is expected to attract more lesbian, gay, bisexual and transgender tourists and boost the industry by about $9 billion. But here's the catch, Vietnam still doesn't officially recognise sam-sex marriage despite the ban being lifted. The state will also not provide legal protection if disputes arise. Still, a step up from Singapore who reaffirmed its ban on homosexuality. Or Thailand, where efforts to tackle the issue have been stalled since the military government came to power. Countries like Cambodia, Burma and Laos have at least placed the issue on their legislative agenda. Lost cases are countries like Indonesia and Malaysia, where they are inherently discriminatory towards homosexuals. Scarier still is Brunei, where the penal code sanctions whipping or long prison terms for anyone involved in a gay marriage.
Sri Lanka asks Social Media how to make a new constitution
Sri Lanka's prime minister, Ranil Wickremesinghe, announced on Sunday that his Government would use social media to seek public opinion on a proposed new constitution aimed at preventing a return to ethnic war. The new constitution would contain statutes aimed to devolve more powers to minority Tamils and ensure unity after decades of war.
"Sri Lanka could be the first country to get views expressed on social media (to contribute to) drafting a new constitution," he said. "We want to seek the view and opinions of young people. Participate in this process."
Sites such as Facebook and Twitter played a key role in supporting Wickremesinghe's election in August as well as during the January 2015 presidential election at which he supported Maithripala Sirisena.
A new study finds that poverty makes children depressed
A study led by researchers at Washington University mapped the brains of 105 children across socio-economic strata between the ages of 7 and 1- to find that poverty and childhood depression are closely linked.
"In this study, we found that the way those structures connect with the rest of the brain changes in ways we would consider to be less helpful in regulating emotion and stress," said lead author Deanna M. Barch from Washington University to IANS. Those changes in connectivity are also related to a risk of clinical depression, the researchers said.
Pre-schoolers were more likely to be depressed at age 9 or 10, the study showed. In particular, the brain's hippocampus, a structure key to learning, memory and regulation of stress, and the amygdala - that is linked to stress and emotion, connect to other areas of the brain differently in poor children than in kids whose families had higher incomes, explained the researchers.