Sundar Pichai interacts with students at SRCC campus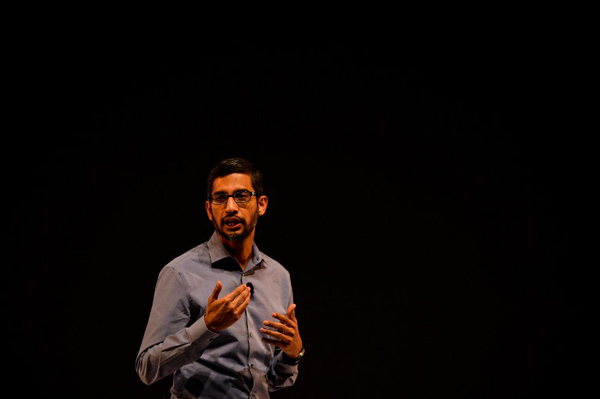 Google CEO Sundar Pichai addressed students at the Shri Ram College of Commerce, Delhi University today.
At the session 'Ask Sundar', cricket analyst Harsha Bhogle asked some interesting questions.
Taking all the questions with a lot of energy and zest, the Chennai born CEO said, "I am a huge football fan and MLC fan.
Guwahati HC steps in Arunachal political crisis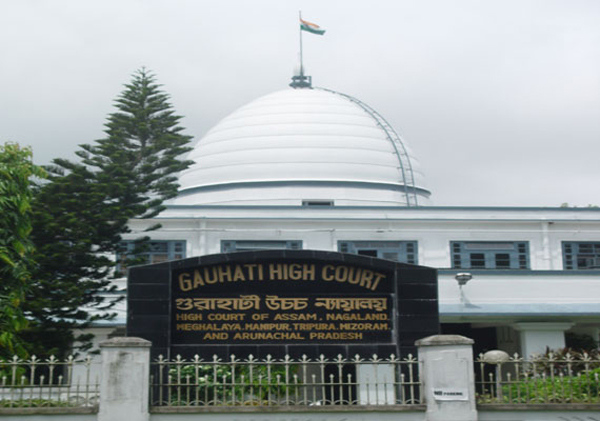 The Guwahati High Court kept in abeyance all decisions taken by the Arunachal Pradesh Assembly in which it removed Speaker of the assembly Nabam Rebia.
Hearing a writ petition filed by the Speaker, Justice Hrishikesh Roy passed the order.
The Speaker had filed the petition challenging the notification issued by the Governor on advancing the state assembly session.
Modi interacts with his ministers; asks them not to get rattled by opposition tactics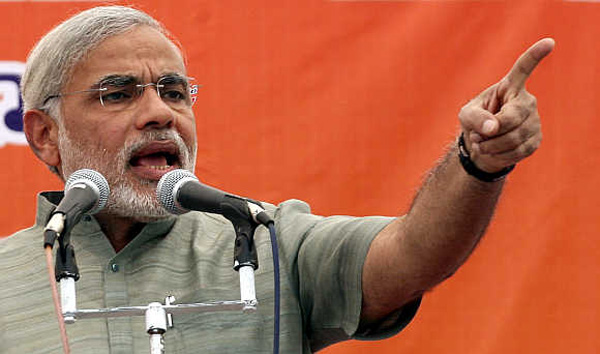 NDA ministers will fan out across the country from January to "expose" the Opposition's "stalling tactics" in Parliament due to which several key bills are stuck and highlight the government's achievements seeking to project it as "pro-poor".
At a meeting of the Council of Ministers at his residence, Prime Minister Narendra Modi asked the ministers to "feel upbeat" about what the government is doing and "not get rattled" by the attack by the Oppostion, which he alleged was building a "campaign on falsehood".
It's official! Mother Teresa to be made a saint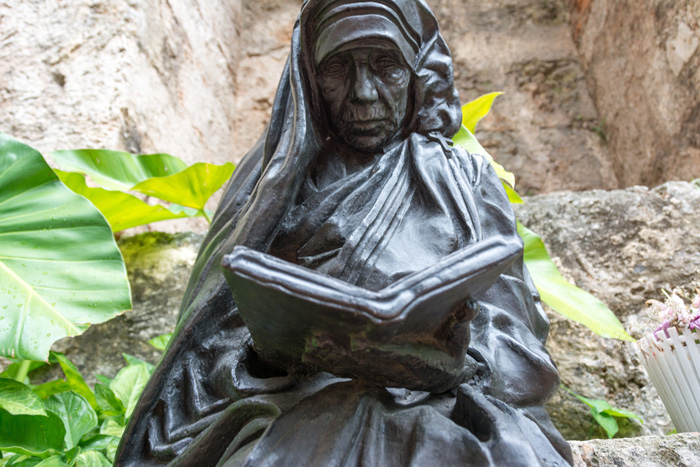 Mother Teresa will be elevated to sainthood next year as the Catholic Church has recognised a second medical miracle attributed to her.
According to a Catholic newspaper, she will be canonised on 4 September 2016 as part of Extraordinary Jubilee of Mercy - as proclaimed by the Pope.
Mother Teresa is best known for her charity work in Kolkata where she spent a majority of her time caring for leprosy patients in the city, under the umbrella of Missionaries of Charity.
ATS arrests 16-year-old Pune girl who was radicalised by the ISIS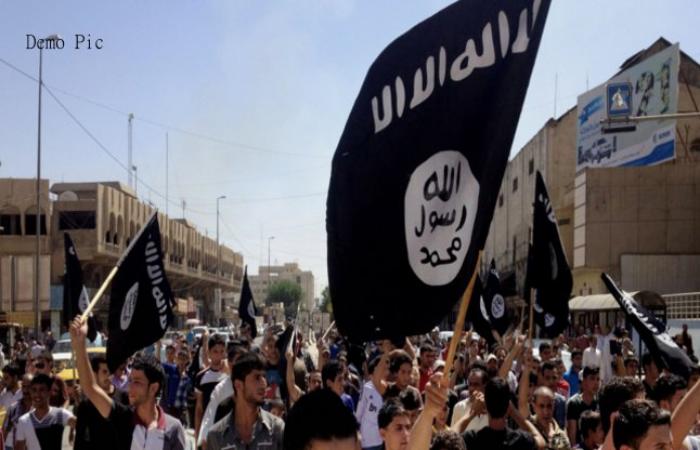 16-year-old girl from Pune, Maharashtra, was arrested by the Anti Terrorist Squad (ATS) on 17 December, after her movements were tracked since a few days.
The girl was allegedly planning to leave the country to join the terrorist organisation Islamic State of Syria and Iraq (ISIS).
Read More: Click Here
Nirbhaya case: Delhi High Court refuses to stay release of juvenile
The Delhi High Court has declined to issue directions to whether one of the convicts in the 16 December 2012 Nirbhaya rape case, who was a juvenile at the time, should walk free or not.
With this, the convict - who is now 21-years-old - will walk out of the corrective home, where he has served a three-year term, on Sunday.
How secret cancer allies help disease spread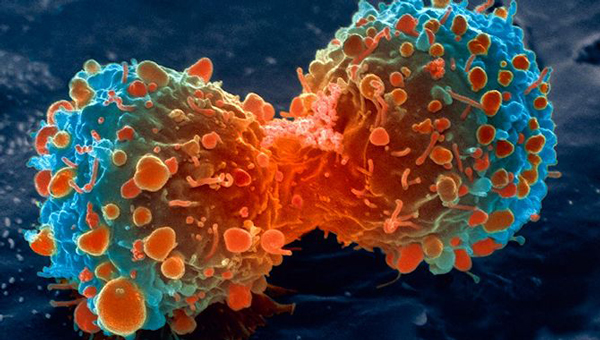 A new research has shown how cancer cell collaborators pave the way for cancer cells to metastasize.
At ASCB 2015, Vanderbilt researchers show how metastasizing tumors use non-cancerous fibroblasts to make a migration highway through surrounding extracellular matrix.
To get moving, metastasizing cancer needs to enlist non-cancerous collaborators. Suspicions about where these secret cancer allies might be lurking have long been directed at the fibroblasts, the cells that secrete and organize the extracellular matrix (ECM), the ground on which surrounding cells can get a grip.
Putin heaps praise on Trump, describes him as 'outstanding' man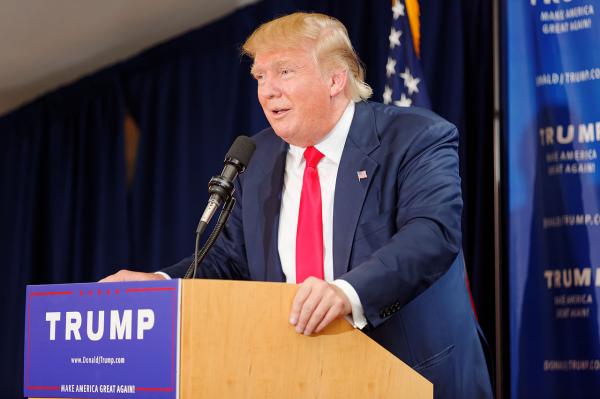 President Vladimir Putin on Thursday heaped praise on US Republican presidential hopeful Donald Trump, describing him as a "talented and outstanding man".
President Putin said Russia is ready to work with the United States no matter who is elected as the President next year.
Putin, in his annual news conference with international reporters in a cavernous hall inside a Moscow conference centre, said he backed a U.S. plan to prepare a U.N. resolution on Syria even though differences between Moscow and Washington remained.
-ANI
Seven infants die 'mysteriously' in past 10 hours in Malda Medical College
At least seven infants have been died in the past 10 hours under "mysterious circumstances" at Malda Medical College and Hospital.
Though the parents of the victims alleged "negligence" on the part of the medical college for the deaths, an expert committee has reportedly ascertained "malnutrition" and "low weight" as the main factors.
-ANI
Two killed, six injured in blast at scrapyard in Punjab
At least two people were killed and six others were injured in an explosion at a scrapyard in Rureke Kalan village of Punjab on Thursday.
The explosion took place when the scrap vendor Amar Ram alias Koko (30) was hammering an iron object weighing 20 kilograms. Ram and his niece Simi (2) were rushed to hospital where they were declared brought dead.
-ANI