CBI raided my office, claims Arvind Kejriwal; calls Modi "a coward and a psychopath"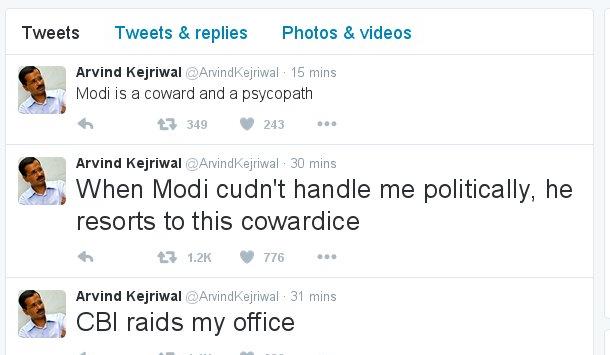 Delhi Chief Minister Arvind Kejriwal has claimed that the CBI has conducted a raid at his office this morning. According to him, they have sealed his office, without showing him any papers. Taking to Twitter to announce the incident, the Delhi CM alleged that this was done at the behest of Prime Minister Narendra Modi. He said that since the Central government was unable to handle him politically, they were resorting to such tactics.
Further details are awaited. The reason behind the raids are not known yet. However, according to media reports, it was his personal secretary Rajendra Kumar office that was raided. CBI has also denied sealing Kejriwal's office. The Home Minister refused to comment on the matter.
PL: Former teammates Dhoni, Raina to turn rivals next season
Former Chennai Super Kings team-mates Mahendra Singh Dhoni and Suresh Raina will compete against each other for the first time in the Twenty20 Indian Premier League next year. While India's limited-overs captain Dhoni was the first pick for the new Pune franchise, T20 specialist Raina was the first player to be roped in by Rajkot at the 2016 Players' draft held in Mumbai.Ajinkya Rahane, Ravichandran Ashwin, Steven Smith and Faf du Plessis were the other four premier players picked by the Pune franchise, which is owned by New Rising.
You apologise first, only then will I: Kejriwal to Modi
Delhi Chief Minister Arvind Kejriwal, on the evening of 15 December, alleged that the CBI raid conducted at his office the same morning, was an attempt by the central government and PM Narendra Modi to scare him and his party. "You may scare others by doing these things, but let me tell you that Kejriwal is not like others," he said.
Kejriwal also alleged that the real reason for the raid and scrutinising the files available in his office was to check the DDCA files. He said that the DDCA files contained information related to 'corruption' in the department when it was headed by Union Finance Minister Arun Jaitley.
Bomb hoax at Delhi airport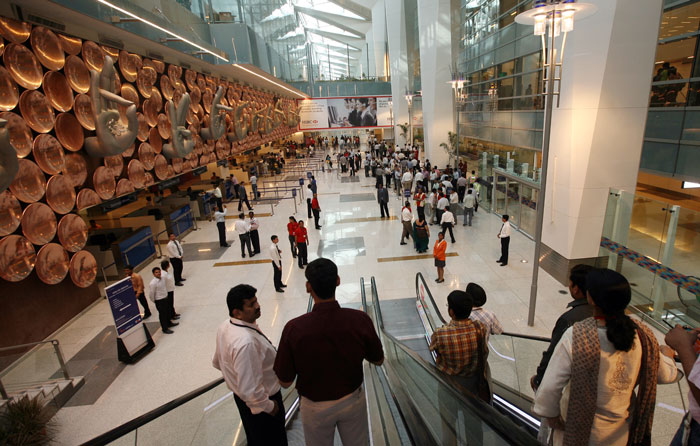 Security officials were sent into a tizzy after a phone call claimed the presence of a potential explosive in the high-security premises of IGI Airport here today.The police unit at IGI received a call around 2.20 PM from customs department officials, who informed them that they had received a call about a bomb at the cargo area inside IGI Airport, following which a bomb disposal squad was rushed but nothing suspicious was found, said a senior police officer.
2 suspected jihadists planning attacks in Delhi arrested
Two suspected operatives of a jihadi organisation, who were allegedly planning to carry out attacks in the national capital during Christmas and New Year, were detained by the Special Cell of Delhi Police today.The two suspected operatives are believed to be natives of Sambhal district in Uttar Pradesh.Police refused to disclose the names of the operatives and the organisation they belong to.Special Cell teams are conducting search operation at several places across UP, tracking other potential operatives of the jihadi outfit, said a police officer.
Chrome turns Trump to Voldemort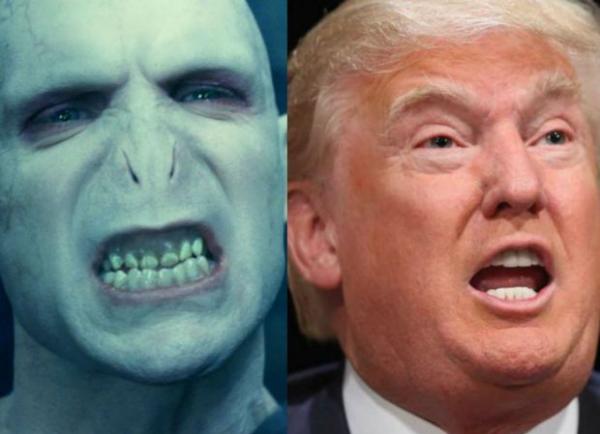 Is it a turd? Is it a pain? It IS Donald Trump! The Internet now has a new punching bag, rightly so, and a lot of companies are being vocal about their dislike in innovative ways. Google Chrome has just released a new extension for its browser that replaces "Donald Trump" with "He-Who-Must-Not-Be-Named." The creator of the extension, Sarah Xiyi Chen, has named it, suitably, the Trump2Voldemort extension. Recently, other such digital jabs have also been directed at Trump. An iOs app named "Trump Trump," was developed recently by furtiv. It removes news mentions of Trump from a user's feed, though it only works on Safari for now.
How secret cancer allies help disease spread
A new research has shown how cancer cell collaborators pave the way for cancer cells to metastasize.
At ASCB 2015, Vanderbilt researchers show how metastasizing tumors use non-cancerous fibroblasts to make a migration highway through surrounding extracellular matrix.
To get moving, metastasizing cancer needs to enlist non-cancerous collaborators. Suspicions about where these secret cancer allies might be lurking have long been directed at the fibroblasts, the cells that secrete and organize the extracellular matrix (ECM), the ground on which surrounding cells can get a grip.
World's first IVF dogs born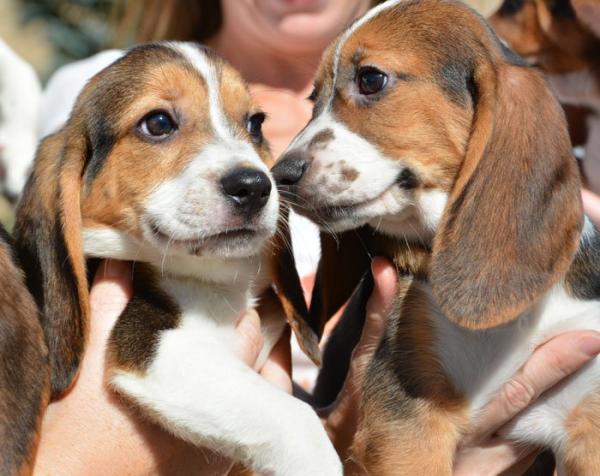 The first ever IVF conceived puppies have been born in the world recently. The research on IVF tech for dogs has been going on for sometime but has only just been successful. Scientists have managed to ensure seven healthy beagle/cocker spaniel mix puppies through the process. The research was undertaken by Cornell University in New York, and is a positive step towards eradicating diseases in dogs in the future. Because dogs also happen to share more than 350 heritable disorders with humans, it could have implications for human genetics as well.
Ford Motors pushes majorly towards electrification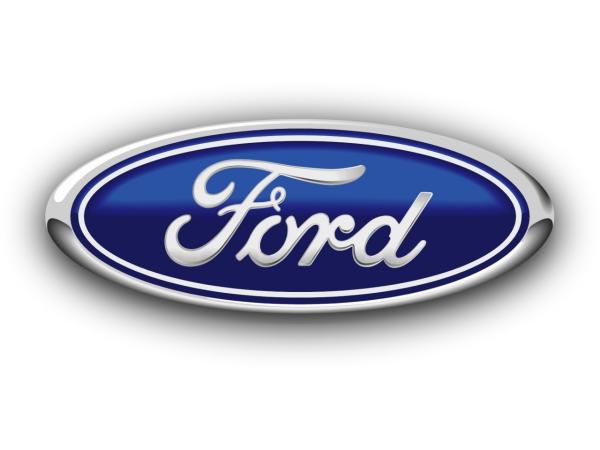 This is Ford Motor Company's most ambitious push towards electrification yet. In a recent announcement, Ford announced the decision to invest about $4.5 billion for an electric car program, and unveiled plans to have 13 electric vehicles on the road by 2020. The company's portfolio is set to include a new Focus that comes loaded with accelerated charging ability - which means it can charge up to 80 percent in 30 minutes. About 40 percent of the company's products will be available in electrified editions.