OROP still remains an assurance, PM falls short of making an announcement in his I-day speech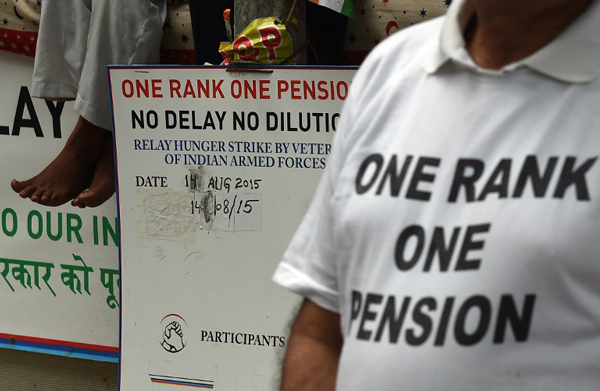 A day after police cracked down on the protests by ex-servicemen at Jantar Mantar demanding the implementation of One Rank One Pension, it was expected that Prime Minister Narendra Modi will make an announcement on Independence speech.
However, he limited himself to giving assurance that talks are going on and the issue would be addressed by NDA government soon. During his speech at the Red Fort he said: "We are committed to implementing OROP, an issue that has been lingering on for 25 years. Talks are going and I assure you there will be good news soon."
IPL spot-fixing: Delhi Police to appeal against acquittal of Sreesanth, 35 accused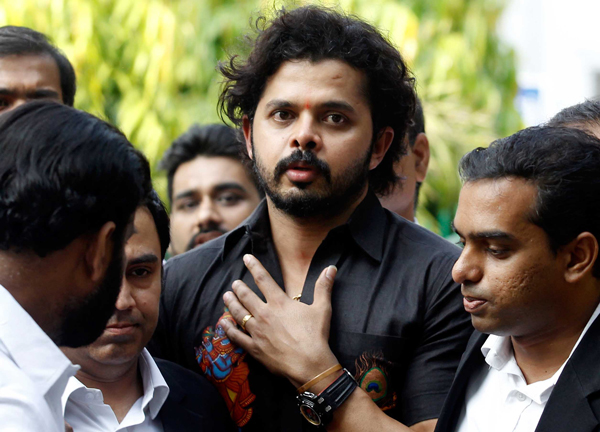 Delhi Police has decided to file an appeal in the High Court against a city court order discharging all the 36 accused in the sensational IPL-6 spot fixing case including test discard S Sreesanth and two other cricketers Ajit Chandila and Ankeet Chavan.
A city court in July had discharged all accused in the 2013 case, saying the police had failed to gather "all necessary ingredients to establish a prima facie case" under stringent MCOCA.
Delhi Police's Special Cell SN Srivastava said that there is sufficient ground to file a fresh appeal and that that it has already got approval of the Law Department of Delhi Government and Commissioner of Police.
Saina Nehwal becomes first Indian to enter World Championship finals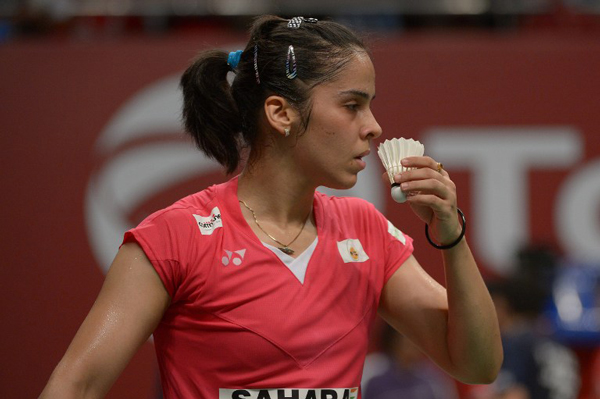 Olympic bronze medallist Saina Nehwal on 15 August became the first Indian to reach the finals of the World Badminton Championships, assuring herself of at least a silver medal.
The World No.2 Indian notched up a 21-17 21-17 win over Indonesia's Lindaweni Fanetri, who was struggling with her right knee, in the semifinals of the women's singles.
In a repeat to this year's All England Championship final, second seed Saina will fight it out with defending champion and World No. 1 Carolina Marin of Spain in the summit clash on 16 August.
Death toll in China's Tianjin blast rises to 104, Xi says lessons to be learnt in ensuring worker's safety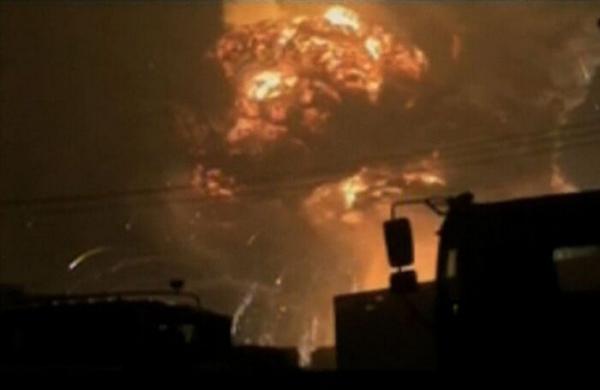 The death toll in twin blasts that struck an industrial area in the northeastern Chinese port of Tianjin has risen to 104. Rescue headquarters said 721 people were admitted to hospitals.
Nuclear and biological detections teams found traces of sodium cyanide -- a deadly chemical that emits highly toxic gases if it is burnt or comes in contact with water along with other chemicals-- at the blast site.
President Xi Jinping has asked officials to learn from the "extremely profound" lessons paid for with blood. Xi said in written instructions that the Tianjin blasts and a string of serious accidents recently exposed severe problems in the work safety sector, and authorities must always keep "safe growth" and "people's interest first" in mind to avoid such accidents.
5 Killed, 9 Injured in multiple ceasefire violations by Pakistan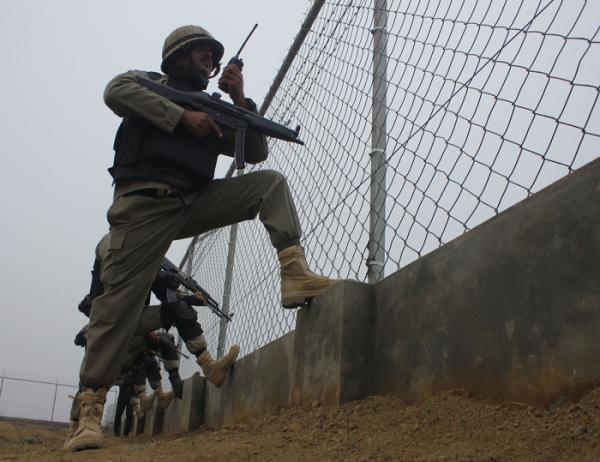 In a new flare-up in border tensions, Pakistani troops on 15 August resorted to heavy firing and mortar shelling at Indian posts and civilian areas killing five civilians including a sarpanch in multiple ceasefire violations along the LoC in Poonch district.
Former Jammu and Kashmir Chief Minister Omar Abdullah reacted sharply to the attacks and tweeted: "So sorry to see that my PM, who remembers to tweet for every obscure birthday & National Day can't tweet a condolence for the 5 dead today."
The offensive on Indian positions in Jammu region came as the country celebrated the 69th Independence Day and Pakistani Prime Minister Nawaz Sharif sent his greetings to Prime Minister Narendra Modi, saying promoting friendly ties between the two neighbours was in mutual interest. The National Security Advisors (NSA) of the two countries are also due to meet in New Delhi on August 23.
Anirban Lahiri in third place as US PGA Championship moves into third round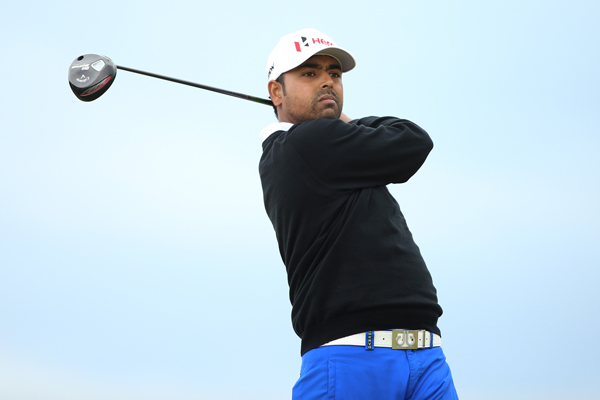 India's Anirban Lahiri is currently in with a shot at winning the $10 million PGA Championship after ending up with a 5 under par score in round 2. This left him in tied third position at the start of round 3.
At the start of round 3, Lahiri was 3 strokes off of tournament leader Matt Jones. Jones, from Australia, ended round 2 with a score of 11 under par. Tiger Woods meanwhile failed to make the 3rd round cut with his season looking as good as over.
Online train booking set to get cheaper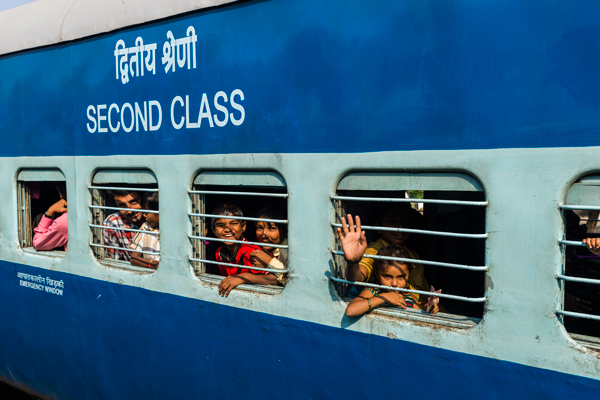 In a relief for rail passengers across the country, the Competition Commission of India (CCI) has directed the Indian Railway Catering and Tourism Corporation (IRCTC) to drop service charges on online bookings.
Almost 13 lakh tickers are booked through the IRCTC website every day. Despite the high level of demand, the CCI believes that the service charge is discouraging customers from booking tickets online. IRCTC's service charges are not particularly high with sleeper class charges at Rs 20 and other classes at Rs 40. While acknowledging the same, CCI has said that their complete removal would benefit the customer.
Department of Telecom extends deadline for citizen's net neutrality comments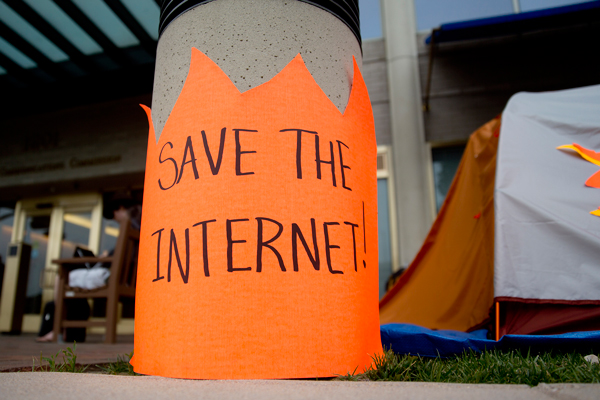 The Department of Telecom (DoT) just extended the deadline for citizen's comments on the net neutrality reforms proposed by the DoT's Net Neutrality committee. The deadline, which was previously set for August 15th, was extended to August 20th after a surge of comments on the MyGov forum.
The number of comments went from 700 to just over 33,000 on the final day. This surge occurred after comedy collective AIB released a video calling for citizen participation. This surge came despite the MyGov website functioning poorly all through the day.
Now, OROP demand from Railway employees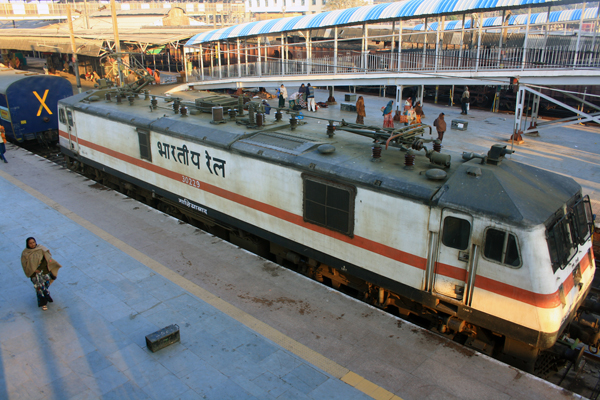 Even as the Narendra Modi government grapples with demand of One Rank One Pension policy for ex-servicemen, Railway employees too have raised a similar demand. They feel just like the defence personnel they also have dedicated their services to the nation and deserve OROP. The issue of OROP for railway employees was discussed in the Seventh Pay Commission and we will raise the issue again, Shiv Gopal Mishra, General Secretary of All-India Railwaymen's Fedration told PTI. Currently there are 13.26 lakh employees working in the Railways.
Animal Rights NGO Friendicoes SECA running out of funds; may shut down
Delhi based animal rights NGO Friendcoes SECA, known to be a safe sanctuary for abandoned animals posted a distress message on its Facebook page raising an alarm about its financial health. The post said: "Many times in the past we have faced financial crisis but this is the worst by far. If we do not raise some funds quickly Friendicoes ambulance service and shelter is under serious threat of shutting down services if not permanently then at least for a period of time." The NGO sought immediate help from well wishers and animal lovers to prevent it from sinking into a complete shutdown.