Nepal drafts constitution, starts with voting against being Hindu state
A brand new secular state, Nepal lost her monarch in 2006 after which she stopped being a Hindu nation.
However, as Nepal's first constitution is being drafted, the constituent assembly rejected calls to revert the Himalayan nation back to a Hindu state during voting on 14 September on a draft of the country's long-delayed new constitution with a two-third majority, sparking violent protests.
The country will be voting on more pertinent issues like equal citizenship for women today.
Doctors can't take leave as dengue cases escalate in capital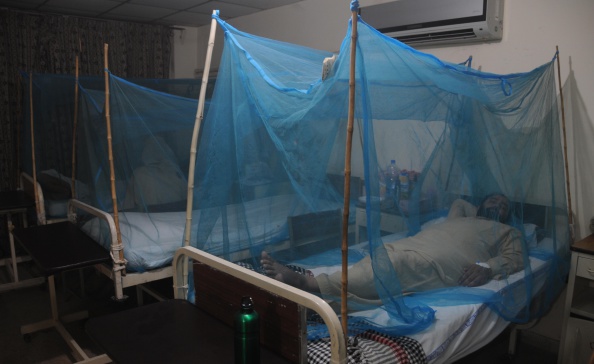 With dengue cases at a 5-year high and more cases being registered by the day, the Delhi government has cancelled the leave of all doctors and paramedical staff including nurses and and lab technicians.
This move comes in the wake of hospitals struggling with the manpower to deal with the influx of patients seeking treatment for dengue, health department officials say.
As per latest data from the municipal corporation, 613 cases of dengue have been reported in the last one week and a total 1,872 patients have tested positive for the vector borne disease till 12 September.
Hardik Patel's reverse Dandi march now Ekta Yatra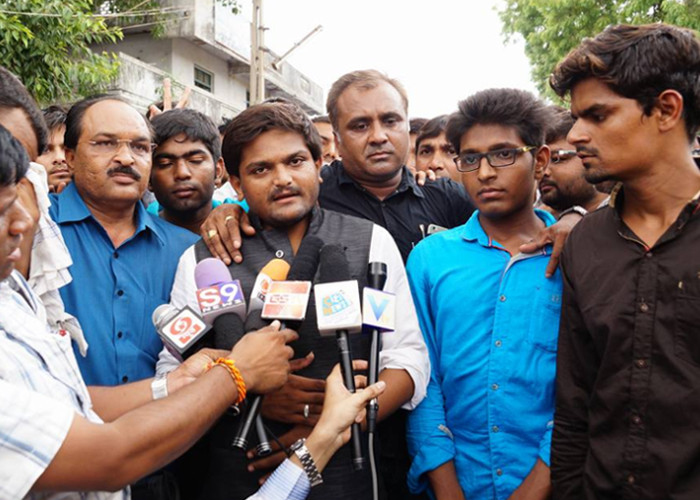 "We have decided to rename our reverse Dandi Yatra as Ekta Yatra and it will start from September 19. We will also organize public meetings in five big cities of the state," Hardik Patel said at the meeting with Gujarat CM Anandiben Patel.
The was the first-ever marathon meeting between the two where 20 key Patidar representatives, including Patidar Anamat Andolan Samiti convener Hardik Patel and Sardar Patel Group convener Lalji Patel, were present on 14 September.
"The government has accepted our demands and sought 10 days to respond to them to which we have agreed," said Hardik after the five-hour meet.
BJP and allies reach seat-sharing agreement for Bihar assembly elections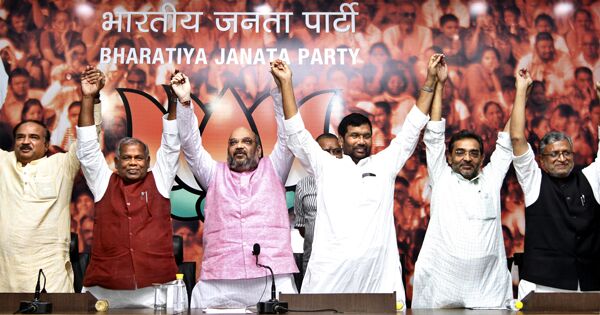 The Bharatiya Janata Party (BJP) and its three allies in Bihar reached a seat-sharing agreement on Monday, 14 September, for the upcoming assembly elections in the state. Addressing a press conference along with leaders of the allying parties, BJP president Amit Shah announced that his party will contest from 160 seats in the state.
Ram Vilas Paswan's Lok Jan Shakti Party (LJP) will, meanwhile, contest from 40 seats, whereas Rashtriya Lok Samta Party (RLSP), led by Upendra Kushwaha, will take part in 23. The newly-formed Hindustani Awam Morcha (Secular), under the stewardship of Jitan Ram Manjhi, will contest the polls from 20 seats, Shah confirmed on Monday.
Magisterial probe into the death of seven-year-old Avinash Rout who succumbed to dengue
The Delhi government has ordered a magisterial inquiry into the tragic death of seven-year-old Avinash Rout, who was allegedly refused admission at a number of hospitals.
Public sentiment has been against the government over the death as Avinash succumbed to Dengue after hours of being shunted from one hospital to another, on 8 September. Avinash's parents finally admitted him to Batra hospital in Tughlakabad, but by then, it was too late.
Heartbroken over the death of their only child, the parents jumped to death from the terrace of a four-storey building in South Delhi.
The State government is also examining the CCTV footage of five private hospitals where Avinash was reportedly refused admission on September 7.
Four suspected ISIS supporters detained in Thiruvananthapuram and Kozhikode
The central and state intelligence agencies have detained two youths who had been deported from the United Arab Emirates (UAE) for being suspected supporters of the Islamic State (ISIS).
Identified as Anas and Karthik, they are being interrogated by National Investigation Agency (NIA), Research and Analysis Wing (RAW), the state police intelligence and immigration department officials.
The duo was aboard an Etihad Airlines flight and is being interrogated inside the airport.
Reportedly the two were allegedly detained in Dubai a week ago for supporting Islamic State ideology on social media. Two other youths, deported for similar charges, have been detained and are being interrogated at Karipur International Airport in Kozhikode.
SIT formed to probe Jhabua explosions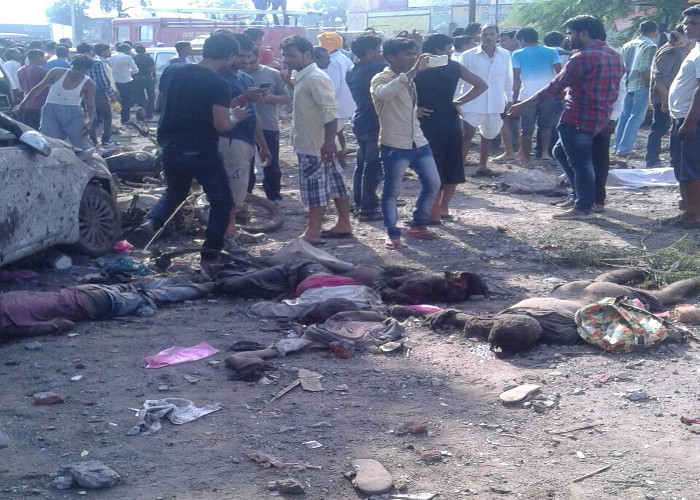 After the tragic explosions in Jhabua that killed 90 people and left 100 injured, Madhya Pradesh government has set up a special investigation team (SIT) for probing the blasts.
During a raid at the house of main accused Rajendra Kaswa, the police seized 59 detonators and two batteries. Kaswa and his family members are still absconding.
Rajendra Kaswa's photographs will soon be released so that's easier to nab him.
Superintendent of Police (Law and Order) Makrand Deuskar said that all district officials and superintendents have been directed to inspect licences and stocked explosives in their respective regions.
Hot 2015? 2016 will be worse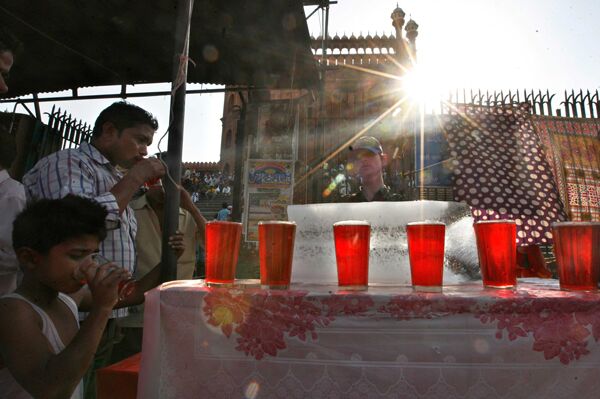 With soaring mercury levels and a developing El Nino effect, 2015 has already gone down as the hottest year on record. But research say things will only get warmer in 2016. The new research from Britain's Met Office claims that Earth's climate will undergo a radical shift pushing global temperatures to new record highs. This will also mark the end of the 17 year slowdown in global warming that climate change deniers often use as their trump card in the climate change debate.
With the current developing El Nino event set to be the strongest ever, pressure continues to mount on world leaders who will meet at a UN climate change summit this December in Paris. Scientists warn that the situation will only get worse should world leaders decide not to curb carbon emissions.
Egypt digs moat to defend against Hamas
The Egyptian government has begun the construction of a moat along the length of Egypt's border with the Gaza Strip to protect against Hamas tunnelling into the country. Hamas is known to construct series of tunnels into neighbouring countries which are used to smuggle military personnel, drugs as well as weapons and other contraband. Hamas is viewed as a threat by Egypt's ruling party due to its close ties with Egypt's former ruling party, the Muslim Brotherhood. The Muslim Brotherhood was deposed in 2011.
The moat will be roughly 20 metres deep and will be filled with water from the Mediterranean Sea. Land alongside the border has already been cleared for the operation.
BOSS - India's answer to Windows
The Indian government, in keeping with the Make in India mantra, is set to implement its own operating system (OS) to replace Microsoft Windows. The new OS - Bharat Operating System Solutions (BOSS) - was originally developed in 2007 by India's own National Resource Centre for Free/Open Source Software (NRCFOSS). The latest version of the OS was developed in 2013 and has since been tweaked and adapted to suit the government's purposes. Available in over 18 languages, the new OS has been adopted to overcome India's vulnerability to cyber-attacks both from within and outside the country. The OS has passed all tests of hacking in the trial period.
AR Rahman responds to fatwa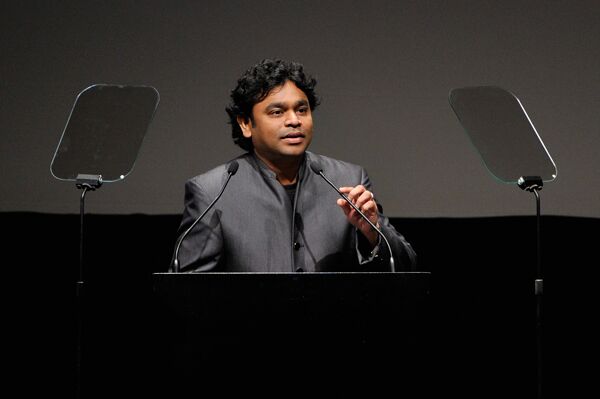 Barely two days after Raza Academy, a Mumbai-based Islamic organisation, issued a fatwa against AR Rahman, the musician has responded with an open letter. The fatwa was issued in response to Rahman's participation in an Iranian movie titled Muhammad: Messenger of God. In his response, Rahman has stated that he composed the music for the movie in "good faith and with no intention of causing offense". Rahman signs off urging prayer and sensibility over resorting to "violence in words or actions".
By 2025, India will see 500 per cent jump in cancer cases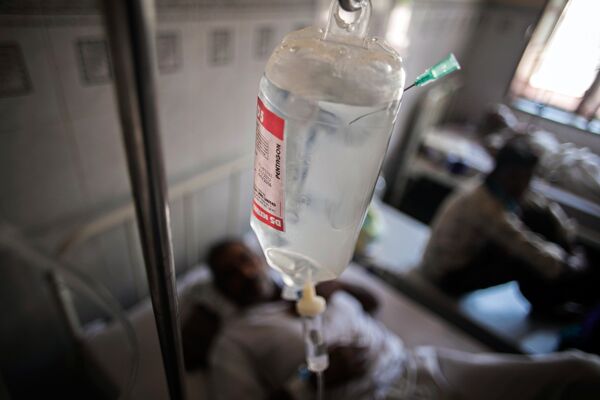 According to an alarming prediction, due to the increased use of both smokable and chewable tobacco, India by 2025 will witness a 500 per cent increase in cancer incidence. Of this, only 280 per cent will occur due to aging and the remaining 220 per cent due to tobacco use.
One type of cancer than Indians suffer from greatly is the Head-Neck cancer. Head-Neck cancers make up almost 25 per cent of all cancers detected in India and pose a significant health problem. It also leads to over 2/3 cancer related deaths, usually due to late detection.
Two more swine flu deaths in Telangana
As Delhi's dengue crisis finally gets some attention, Telangana State health authorities have confirmed two more swine flu deaths.
A 60-year woman died in a private hospital in Hyderabad and another 32-year-old woman died at Gandhi Hospital on 14 September. With these two, the number of deaths due to complications from swine flu has gone up to four this month. Also, five more persons have tested positive for swine flu, the authorities confirm.