Six people arrested in Bank of Baroda's Rs 6000 crore Money Laundering Case
Six persons have been arrested in the case involving alleged money laundering to the tune of Rs 6000 crore at a branch of Bank of Baroda. Four of the arrests were made by the Enforcement Directorate and two by the Central Bureau of Investigation, sources said.
The men arrested by the CBI are Suresh Kumar Garg, the branch head and Jainis Dubey, the foreign exchange head, of the bank's Ashok Vihar branch, sources said.
MH17 probe: 'Ukraine should have closed air space over war zone'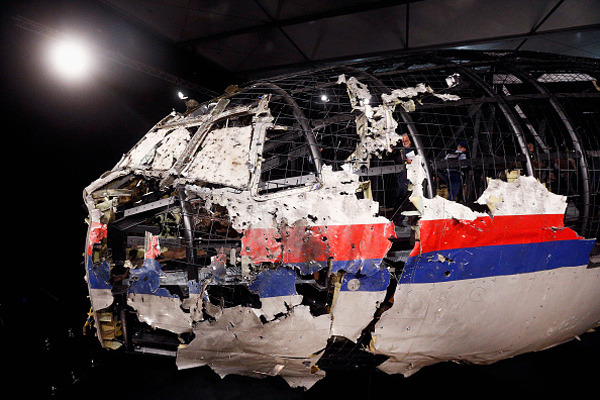 Ukrainian authorities should have closed the air space over the eastern region wracked by fighting with pro-Russian separatists, the official inquiry into the MH17 air disaster found on Tuesday.
The Dutch-led probe concluded that the Malaysia Airlines flight, headed from Amsterdam to Kuala Lumpur, was shot down by a Russian-made BUK missile fired from war-torn eastern Ukraine.
Pakistan leaders knew about Osama's presence, ex-defence minster reveals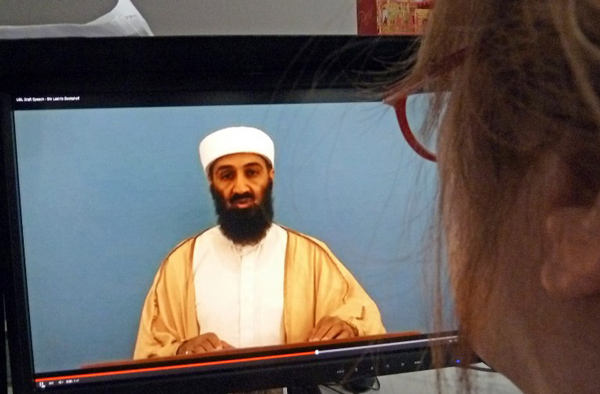 Pakistan's top civilian and military leadership knew about Al Qaeda chief Osama bin Laden's presence in the country much before the US Navy SEALs killed him in a raid in 2011, the then defence minister of Pakistan Chaudhry Ahmad Mukhtar has claimed.
The Pakistani establishment, the country's powerful army chief and the intelligence agency ISI were aware that Osama bin Laden was living in Abbottabad, according to Mukhtar, who was Pakistan's defence minister between 2008 and 2012. Former Pakistan President Asif Ali Zardari, then army chief Ashfaq Parvez Kayani and joint chief of staff all knew that Osama was in Pakistan, Mr Mukhtar told CNN-IBN.
Sena-BJP war openly in Maharashtra; Fadnavis embarrassed at state of affairs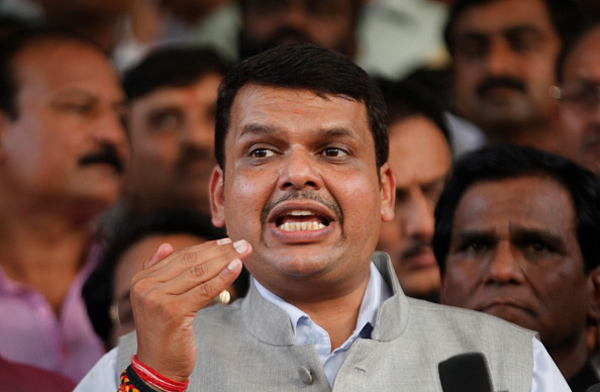 After Maharashtra Chief Minister Devendra Fadnavis said that the Shiv Sena's ink attack on Sudheendra Kulkarni " has brought a bad name to our State", the Sena has dared BJP to leave the alliance if it really is so perturbed.
"Why are we being asked if we will quit the alliance government?" Sena leader Sanjay Raut asked. "If our nationalist approach is stinging you, then you quit the government," was his open challenge to the BJP.
Dadri lynching, cancellation of Ghulam Ali's concert unfortunate, but how is Centre responsible: Narendra Modi
Prime Minister Narendra Modi has spoken about incidents like Dadri lynching and cancellation of Pakistani singer Ghulam Ali's concert in an interview to Bengali daily Anandabazaar Patrika. He said that while incidents like these are unfortunate, the Central government can't be held responsible for them. Further, he blamed the Opposition for raking up these issues and practicing "politics of polarisation".
The Dadri incident in which a 50-year old Muslim man was beaten to death by a mob over rumours of eating beef had led to national outrage. Ghulam Ali's concert in Mumbai was cancelled owing to protests from Shiv Sena.
50 kids rescued from manufacturing units in Delhi
At least 50 children, aged between 10-14 years, working in electronics and toy manufacturing units in Sagarpur and Naraina areas of the capital were rescued during a raid conducted by SDM of Delhi Cantonment today.
The raid took place on Nobel laureate Kailash Satyarthi-run Bachpan Bachao Andolan's (BBA) complaint and identification, the organisation said in a statement.
Bail plea of FTII students rejected by Pune court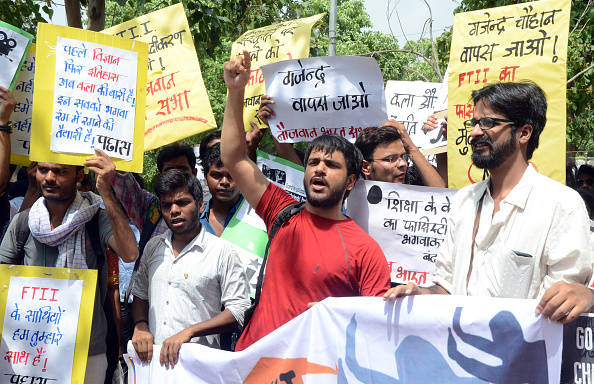 Pune court has rejected the anticipatory bail plea of 12 students of Film and Television Institute of India. District judge R S Tiwari was hearing a plea seeking extension of the anticipatory bail granted to the students during an earlier hearing by Judicial Magistrate Narendra Joshi in August.
However, the order has been stayed for eight days to give the students time to approach High Court.
The court was hearing a case based on the FIR filed by the Deccan Police on the complaint of FTII Director Prashant Pathrabe.
Shiv Sena leader Sanjay Raut says 'we respect Modi for Godhra'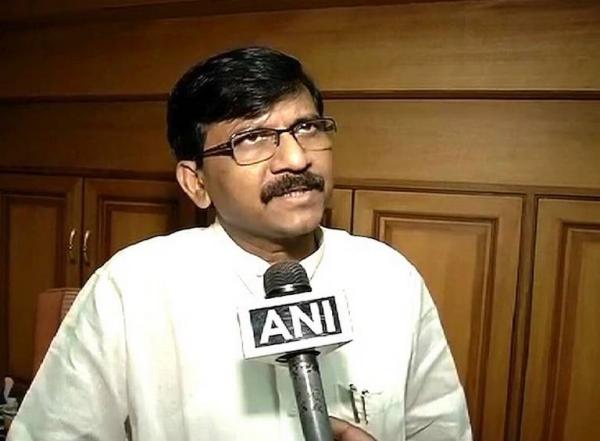 Reacting to Prime Minister Narendra Modi's comment in which he criticised the Dadri incident and cancellation of Ghulam Ali's concert in Mumbai, senior Shiv Sena leader Sanjay Raut lashed out at him and made a reference to his connection to the 2002 Gujarat riots.Modi had termed the Ghulam Ali incident as 'unfortunate' in an interview given to Bengali daily Anand Bazar Patrika ealier today.
Within a few hours of this, the Shiv Sena leader made a controversial statement saying, "Narendra Modi got recognition because of the Godhra incident and we respect him for that. But now he is dubbing the Kasuri and Ghulam Ali incidents as unfortunate. This is an unfortunate thing for us."
Bearded men mistaken for ISIS cell
A group of beard aficionados from Sweden were mistaken for an ISIS cell when they met for a photoshoot. The group were the Swedish chapter of the Bearded Villains, an international group of heavily bearded men. They were meeting at a ruined castle for a photo shoot when a passing motorist noticed the group's flag whose colours match those of terror group ISIS. The motorist duly informed the police who interrupted the photo shoot. The group was allowed to continue their activities after clearing up the confusion with the police.
71% of world's adults own 3% of global wealth
New statistics compiled by bank Credit Suisse show an increasing disparity in global wealth distribution. According to the new statistics put forth by the bank 71% of the world's adults own a paltry 3% of the world's wealth, with an average of less than 10,000 dollars each. Incredibly, the top 1% control just over 45% of the global wealth. The bank stated that while the number of high net worth individuals dipped for the first time in nearly 8 years, the share of global wealth controlled by these individuals only increased. According to the study only 20% of adults in the developed world fell into the 3% group, however this number was closer to 90% in parts of India and Africa
British study shows legalising cannabis would see both revenue and savings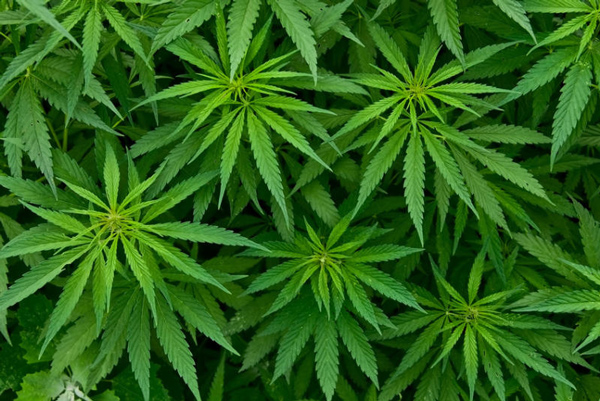 A new study by the British Treasury has suggested that the legalisation of cannabis would not only generates hundreds of millions of pounds in revenue, but could also save the criminal justice system a hefty amount as well. The private study, commissioned by former Deputy PM Nick Clegg ahead of the general elections. However, the study is unlikely to find any takers as the David Cameron led liberal democrats look set to leave Britain's 40-year-old drug law intact. The research drew heavily on a study by the Institute for Social and Economic Research (ISER) at the University of Essex that concluded that the government stood to earn upwards of 500 million pounds were it to treat cannabis similarly to tobacco.
Delhi: 50 kids rescued from manufacturing units where they made toys
At least 50 children, aged between 10-14 years, working in electronics and toy manufacturing units in Sagarpur and Naraina areas of the capital were rescued during a raid conducted by SDM of Delhi Cantonment on Tuesday.
Most of the kids, including 10 girls, were victims of trafficking from Bihar, Uttar Pradesh and West Bengal and were responsible for making mobile chargers and other electronic devices which are considered highly hazardous.
Irom Sharmila calls for plebiscite for AFSPA agitation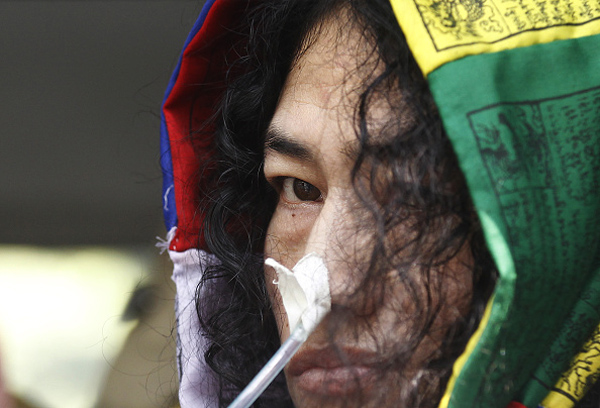 Manipuri civil rights activist Irom Sharmila, who has been on an indefinite hunger strike since Novmber 2000 against the Armed Forces (Special Powers) Act (AFSPA) in Manipur, has called for a plebiscite to decide the fate of her agitation. Sharmila made the statement on Monday, 12 October, outside the Cheirap Court Complex in Imphal after appearing before the Chief Judicial Magistrate for a trial court hearing. Sharmila also lamented the lack of support for her agitation, saying that AFSPA would have been repealed long time back had the people of Manipur truly supported her cause over the years. She is currently lodged in the Jawaharlal Nehru Institute of Medical Sciences in Imphal.
85-year-old tortured in Rajasthan, branded a witch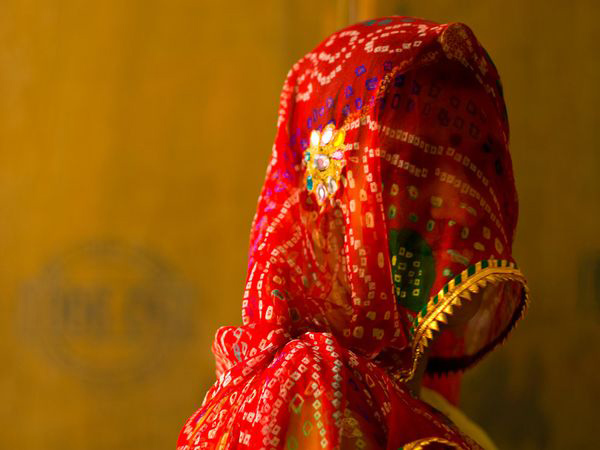 An 85-year-old Rajasthani woman, Chau Bai, was allegedly stripped and tortured with hot tongs in Bihara village of Rajasthan on October 11.
The woman reportedly filed a police complaint alleging that she was attacked by a group of 15-16 people who branded her as a witch. Reports suggest that this is the fourth incident of its kind in Bhilwara in the last three days.
Chau Bai was admitted to the Mahatma Gandhi hospital in Bhilwara district. The woman has accused the villagers of attacking her because they wanted to seize her property.