ABVP credits DUSU win to 'Modi wave'
BJP's student wing Akhil Bhartiya Vidyarthi Parishad (ABVP) which swept the Delhi University Students' Union (DUSU) polls for the second consecutive year on 12 September, credited the "Modi wave" and the party's student activism for its victory.
"The schemes which have been launched by the central government benefiting youth such as Make in India, skill development which will generate more employment opportunities, have been welcomed by the youth as what we call as Modi wave, DU voters belonging to the same age group voted for us," ABVP National Secretary, Rohit Chahal said.
"Student activism and fulfillment of the promises that ABVP made last year, also helped us to get this huge mandate.
Austrian Chancellor terms Hungarian refugee policy Nazi-like; Hungary protests
Refugees seeking asylum boarded a train in Budapest travelling to the border with Austria on 3 September, or at least they were told so. Instead, the train was stopped 35 km west of the capital in Bicske, and asylum seekers were forced into a Hungarian camp. The Austrian Chancellor Werner Faymann criticised this move by Hungary in an interview with Germany's Der Spiegel magazine.
Putting people in a train who believed they were going somewhere else was uncomfortably reminiscent of Europe's darkest time in history - a reference made to the Nazi deportations of Jews. Hungary has retaliated to this comment and accused Faymann of having made an irresponsible statement terming it a "campaign of lies" against Hungary.
Corruption probe force Egyptian PM and Cabinet to resign
Egypt's Prime Minister Ibrahim Mahlab and his Cabinet resigned on Saturday according to a statement issued by the government. The resignations come on the back of Egypt's agriculture minister being arrested last week on corruption charges as well as an ongoing probe against corruption.
Their resignation has been accepted by Egyptian President Abdel Fattah el-Sisi. However, Sisi has asked the PM and Cabinet to continue to function in a caretaker capacity until a new government is constituted. Egypt's outgoing oil minister has been tasked with overseeing the formation of a new government.
Egypt will go to the polls in October while the results will be declared in December.
'Most wanted' LeT militant killed in Pulwama encounter
A top Lashker-e-Taiba militant, carrying a reward of Rs 10 lakh on his head, was on 12 September killed in an encounter with police and army in Pulwama district, marking a major success for the security forces.
The slain militant Irshad Ganie, a resident of Kakapora of Pulwama, was wanted for killing of eight armymen in Hyderpora in June 2013 besides several other attacks of army and police, official sources said.
Listed as 'A+' category (most wanted) militant by the police, Irshad was killed in an encounter that broke out at village Begum Bagh in Kakapora area.
89 killed in MP blast that occurred near busy restaurant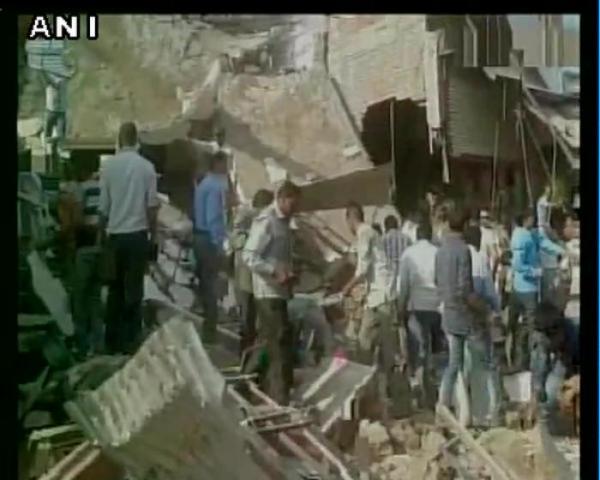 Eighty-nine people were killed and nearly 100 injured when mining explosives stored in a building went off in Petlawad town in Jhabua of Madhya Pradesh on 12 September. The building in which the explosives were stored and an adjacent restaurant were destroyed and several houses damaged, officials said.
Rajendra Kasawa, who has the licence to use explosives for digging wells in rocky areas, stored them in huge quantities in the residential building having two shops, close to the busy Sethia Restaurant in the new bus stand area, a police official said.
Many daily wage labourers were seated near the restaurant when the explosion occurred. Many were inside the restaurant too, a witness said.
Russian cosmonaut sets new space record
Russia's Gennady Padalka returned from the International Space Station (ISS) on Saturday, with a new world record - the most amount of cumulative time spent in space. Padalka, a former station commander, completed his fifth mission, racking up over two years of space time - 879 days in total. This beats his six-time fellow cosmonaut Sergei Krikalev, who managed only 803 days.
Gennady's Soyuz capsule landed in Kazakhstan following his latest 168-day-long stay.
Multiplex fined Rs 11,000 over bottled water
In a landmark ruling, consumer forum, the National Consumer Disputes Redressal Commission (NCDRC), has fined a multiplex Rs 11,000 for not allowing a patron to carry a bottle of water into the cinema hall.
The NCDRC ruling was based on the fact that the cinema hall didn't provide customers with free, clean drinking water. While the verdict agreed that bottled water from outside could be disallowed for security reasons, it didn't give cinema hall operators the right to use this reason to force expensive bottled water on patrons who have a right to drinking water.
The complaint was made by 3 residents of Agartala against Rupasi Multiplex.
Flavia Pennetta beats Roberta Vinci; wins US Open singles title
In an all-Italian affair, the US Open women's final saw 33-year-old Flavia Pennetta emerge victorious over Roberta Vinci. The match ended 7-6, 6-2 in favour of the 26th seed Pennetta, who became only the second Italian woman to win a Grand Slam. Immediately after winning the trophy Pennetta announced it would be her last US Open match. In her post-match press conference she clarified that she would retire at the end of the calendar year.
The men's doubles titles was also decided on Saturday with France's Nicolas Mahut and Pierre-Hughes Herbert prevailing in straight sets over Jamie Murray and John Peers 6-4, 6-4.
Fatwa against AR Rahman
Raza Academy, an India-based muslim group, has passed a fatwa against musician and composer AR Rahman. The fatwa comes on the back of Rahman's work on Iranian film 'Muhammad: Messenger of God'. The muslim group have issued the fatwa against all members who worked on the project. They object to the use of the prophet's name in the title of the movie. The fatwa was issued by the chief mufti of Mumbai, Muhammad Akhtar.
The group is meeting Home Minister Rajnath Singh and Minister of External Affairs Sushma Swaraj seeking a ban on the film in India. They've also issued a call to Muslims to protest against the film.
200 Home Guard officers seek Prime Minister's permission to commit suicide
Angry over non regularisation of their services by the government, about 200 Home Guard jawans have sought permission to commit suicide from Prime Minister and Rajasthan Chief Minister as mark of protest against non-fulfilment of their long pending demand, Home Guards' union said on 11 September. State President of Home Guards' Union J S Rathor claimed that in support of their demand to regularise their services, 199 Home Guard jawans have written letters with their blood to the Prime Minister and Rajasthan Chief Minister.
Job restrictions still a big hurdle for Indian women, World Bank confirms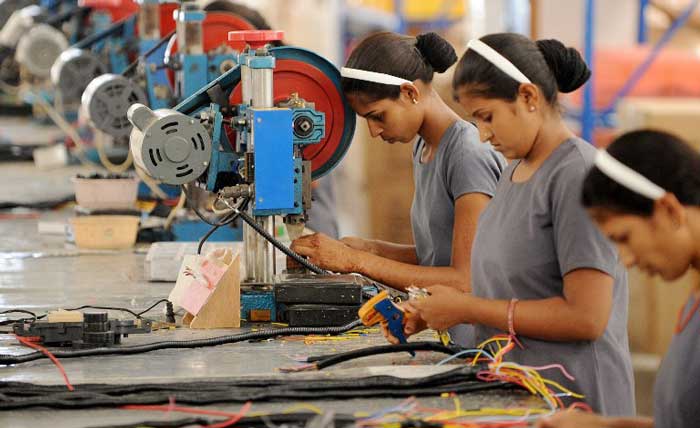 Women in India face widespread restrictions for jobs and there are no laws to protect them against sexual harassment in public places, according to a new World Bank report on South Asia's largest economy.
In a report released on 9 September, the World Bank said that in India job restrictions remain widespread, with women not allowed to work in mining or in jobs that require lifting weights above a certain threshold or working with glass.
The law also prohibits women from jobs "involving danger to life, health or morals".