Enforcement Directorate questions SRK on alleged forex violation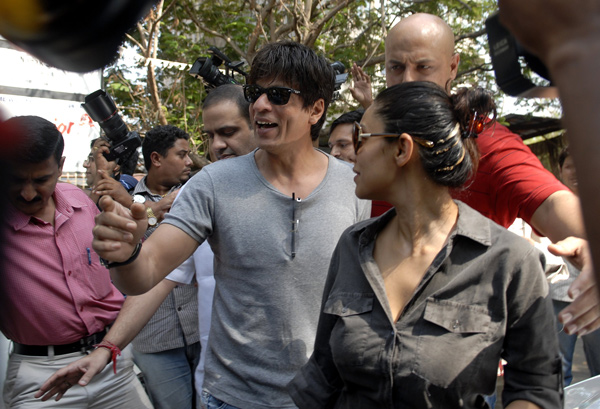 Actor Shah Rukh Khan was questioned by Enforcement Directorate (ED) officers for about four hours on Tuesday in connection with a foreign exchange (FOREX) violation case.
According to reports, the questioning took place at the ED's regional headquarters, which is located at Ballard Estate in South Mumbai.
ED officers reportedly questioned Khan about sale of Kolkata Knight Riders (KKR) team shares at lower prices to a Mauritius based company in 2009.
Mayank Gandhi resigns from AAP National Executive
AAP leader Mayank Gandhi, who has had a fallout with Arvind Kejriwal, on 11 November, resigned from its National Executive citing "losing interest" in politics, a month after the party's Maharashtra unit was dissolved.
The Maharashtra unit of AAP was disbanded following its "reluctance" to act against Mr Gandhi, the organisation's best known face in Maharashtra, who had said that Mr Kejriwal is "hell bent on destroying" the organisation.
PM Modi leaves for three-day UK visit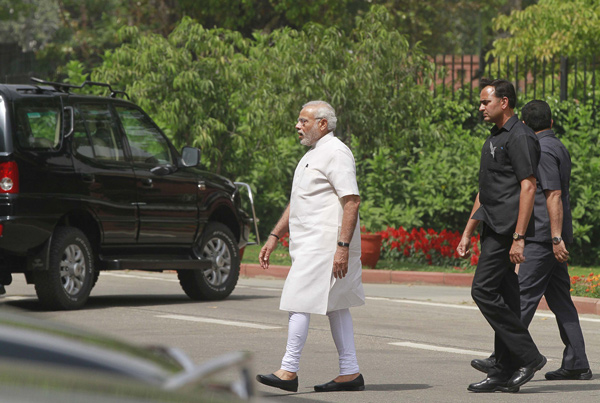 Prime Minister Narendra Modi on Thursday departed for his three-day visit to United Kingdom, where terrorism and economic reforms seeking to boost investment will be his major agenda besides paying homage to Mahatma Gandhi's statue near the Parliament and addressing the Indian diaspora at Wembley.
External Affair Minister Sushma Swaraj was present at the Indira Gandhi International airport to see off the Prime Minister and was seen having a lengthy discussion with him before he left.
Girish Karnad receives death threat 'like MM Kalburgi' over Twitter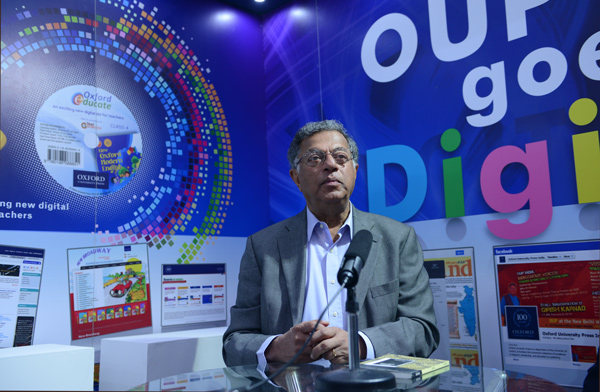 Playwright Girish Karnad has been trying to rename Kempegowda International Airport after Tipu Sultan, for which he has received a death threat, a news daily reports.
Karnad was threatened over Twitter that he would 'meet the same end as MM Kalburgi', the writer who was murdered at his doorstep recently. The tweet posted by an 'Intolerant Chandra', as identified by police, read: "Girish Karnad will meet the same end like kalburgi if he enrages kannadigas by replacing in Kempe gouda (sic) with Tipu Sultan."
Kejriwal appoints two-member panel to probe DDCA irregularities
Delhi Chief Minister Arvind Kejriwal today, on 12 November, appointed a two-member panel to probe into the financial irregularities of the Delhi & District Cricket Association (DDCA). This is to follow up on the Delhi Police and CBI's registered cases against the wrongdoings of the DDCA.
Kejriwal has set a 24-hour deadline to clear the DDCA mess. The CM has further asked the Sports Secy and Urban Development Secy in Delhi government to file the report. Gautam Gambhir is expected to meet Kejriwal today to help in the probe.
Tipu controversy: VHP calls for Karnataka Bandh on 13 November
The Vishva Hindu Parishad (VHP) has called for a bandh in Karnataka on 13 November following the escalating tension in the state over the birth anniversary of the 18th century Mysore ruler Tipu Sultan.
A VHP activist was killed 11 November in Karnataka during the birth-anniversary celebrations of Tipu Sultan, which led to a violent clash between two groups.
The activist succumbed to the injuries he suffered during the stone-pelting amid the clash.
Modi faces uncomfortable questions on intolerance from British media; invokes Gandhi, Buddha in response
Prime Minister Narendra Modi on Thursday faced questions on intolerance in India in recent months and 2002 riots in Gujarat, drawing an assurance from him that intolerance would not be accepted in any part of India. At a media interaction in London after talks with his British counterpart David Cameron, a BBC reporter referred to recent incidents of intolerance and asked why India was becoming an increasingly intolerant place. Modi replied that India is a land of Buddha and Gandhi and its culture does not accept anything that is against the basic social values. "India does not accept intolerance even if it is one or two or three incidents. For us every incident is serious. We do not tolerate it. Law takes strong action and will continue to do so." said the Prime Minister.
Source: PTI
India, UK announce 9 billion pounds worth of deals
India and the UK on Thursday announced deals worth 9-billion pound as they signed a civil nuclear pact and decided to collaborate in the field of defence and cyber security besides launching a railway rupee bond. British Prime Minister David Cameron described the relations between the two sides as a "new dynamic modern partnership" and reiterated his country's support for India's permanent membership of the UN Security Council.
"During this visit British and Indian companies are announcing new collaborations together worth 9 billion pounds," he said at a joint press conference with Modi here. "We want to become the number one partners to finance the immense economic vision Prime Minister (Narendra) Modi and make London the centre for off-shore rupee trading with the launch of 1-billion worth of bonds including the first government-backed rupee denominated bond," Cameron added.
Source: PTI
Modigliani painting sells for $170 million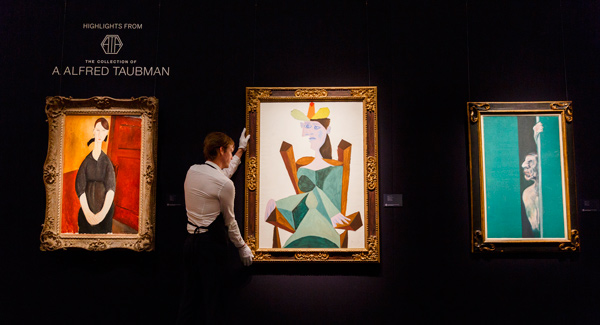 A painting by early 20th century artist Amedeo Modigliani has just sold at auction for for $170.4 million. This makes the painting, Nu Couche, the world's second most expensive painting sold at auction after Picasso's Les Femmes D'Alger. It wasl also only the tenth painting ever to reach the 9 digit price mark. The painting depicts a nude woman outstretched on a sofa.
Fighting cancer with algae
Scientists have developed a strain of algae that is genetically modified to kill cancerous cells while not harming healthy cells. The nano-particles were engineered by researchers from the University of South Australia. Early testing has proved encouraging with scientists able to kill cancer in mice with tumours. The algae was aso capable of eliminating 90% of cancer cells in a culture of human cells. The algae, Diatom algae, is genetically engineered by loading it up with chemotherapeutic drugs.
Alibaba breaks own sales record
Chinese E-tail giant Alibaba smashed their own record for largest sales in a single day. The group managed sales of $14.3 billion during their annual Singles' Day sale. This was an increase of 60% from the previous year where the company had sales of $9.3 billion. This year, sales crossed the $9 billion mark by lunchtime itself as Alibaba cornered 80% of the Chinese online market for Singles Day. In contrast, America's largest online sales day, Cyber Monday, only managed sales of $1.35 billion in total.
India's green policy puts growth over environment: Expert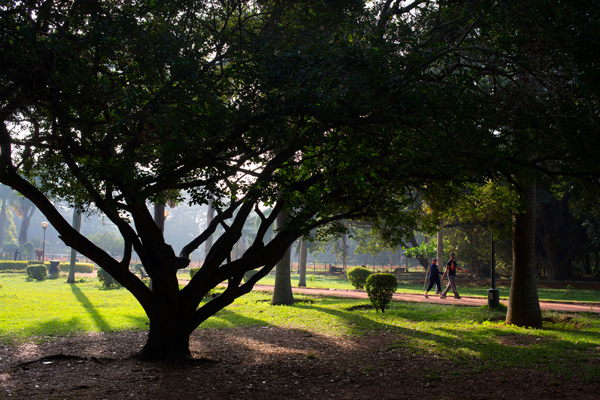 Noted environment expert Chandra Bhushan has said that India's environment policy was "pro-rich" that puts growth over environment, while claiming that Jawaharlal Nehru would have resisted the "decimation" of scientific institutions working in this field. Speaking on the theme 'Justice' during a seminar on Nehruvian ideals, Bhushan, the Deputy Director General of Center for Science and Environment (CSE), termed climate change as the biggest "injustice". He observed that unlike Nehru, today's leaders lacked the capacity to change their opinion on environmental issues on the face of new evidences.
West Bengal: Govt admits to malnutrition deaths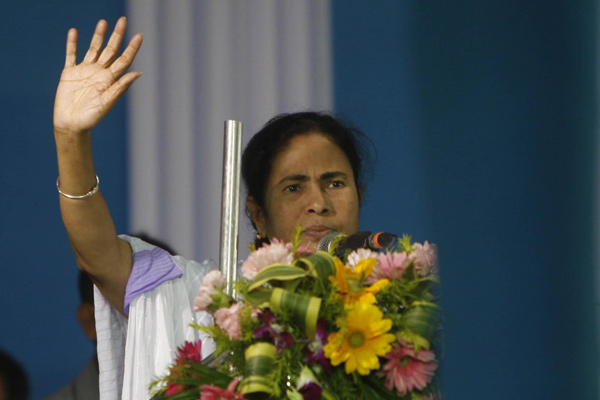 After several death of "malnourished" tea garden workers were reported from West Bengal, the state government has taken cognisance of the matter. The Mamata Banerjee government has also admitted to the fact that deaths were due to malnourished. As many as 26 people died across the closed gardens in the last four months. The state government has identified around 30 distressed gardens, including the ones owned by Duncans. A task force, that will give crucial inputs, to deal with the situation will be formed by the governemnt.