SC dismisses plea to rename India 'Bharat'
A public interest plea that sought to rename India as Bharat was dismissed by the Supreme Court on Friday as an 'emotional issue' not worth the court's time.
"Declare India as Bharat? We have no other work or what? Please don't come to this court with emotional issues," Justice Thakur told Niranjan Bhatwal, a Maharashtra-based social activist, according to The Telegraph.
"Help the poor through the PIL (public interest litigation). We have better things to do instead of deciding this. If you want to call this country Bharat, you are more than welcome to.... Nobody is stopping you."
India mulls regular intel-sharing mechanism with Pakistan
After Pakistan National Security Advisor Naseer Khan Janjua shared intelligence with his Indian counterpart Ajit Doval last week, India has been mulling the idea of a mechanism to regularly share counterterrorism intelligence with Pakistan.
The idea is to bridge the gap in trust between the two countries, and see how far Pakistan is willing to act against anti-India terror groups within its territory.
As of now, says the Hindustan Times, while Indian intelligence agencies have a counterterrorism information exchange mechanism with their counterparts in many countries, Pakistan is not on that list.
Tharoor's homosexuality decriminalisation bill jeered out of Lok Sabha
For the second time in three months, Congress MP Shashi Tharoor's attempt to introduce a private member's bill to decriminalise homosexuality in India failed in Parliament.
The bill was voted out even before it was discussed, as Congress MPs were absent and BJP MPs jeered.
Tharoor tweeted: "So bigotry & homophobia on the BJP side met indifference & prejudice on the Opposition's.... Bitter disappointment."
Tharoor had been working for support from MPs from all parties, says The Telegraph. However, many of those MPs were not present in Parliament on Friday, even as the MPs present seemed in no mood to take the bill seriously.
Serious Frauds division investigating Mallya's money trail
Seventeen companies that had acquired bank loans so they could lend money to Vijay Mallya's now defunct Kingfisher Airlines are being investigated by the Serious Frauds Investigation Office (SFIO).
"As a result, the exposure of these banks to Kingfisher is expected to go up," said a source. According to a statement made by Finance Minister Arun Jaitley, Kingfisher Airlines owes Rs 9,091.4 crore, including interest, to 17 banks as of 30 November, 2015.
This means that the amount owed by the now defunct Kingfisher Airlines will go up, a CBI official told The Indian Express.
Congress to submit financial documents in National Herald case
A metropolitan magistrate on Friday asked for the 2010-2011 balance sheets of the Congress and Associated Journals Ltd in in a case about the alleged misappropriation of party funds for the acquisition of the National Herald newspaper.
".the manner in which Congress' financial documents have been summoned in this case is unconventional, to say the least," said a Congress party source.
BJP leader Subramanian Swamy had filed a case against the Congress leaders, accusing them of misappropriation if party funds in their acquisition of the National Herald, says the Hindustan Times.
JNU revokes suspension of Kanhaiya, Umar, Anirban and others
Eight students including Kanhaiya Kumar, Umar Khalid and Anirban Bhattacharya, can return to academic work at JNU, said university authorities after a committee completed its investigation into the allegedly anti-national event held on the university campus on 9 February.
The students had been suspended while the investigation was underway.
"Since the enquiry is over, their suspension has been revoked," said a university official, according to ABPLive. "The suspended students can now resume their classes and academic activities. However, it should not be seen as a clean chit. The decision about punishment if any or for whom will be taken after the university administration has deliberated upon the recommendations of the committee."
28 Indian fishermen arrested by Sri Lankan authorities
On Sunday, 28 Indian fishermen were arrested by Sri Lankan Navy personnel on charges of crossing the International Maritime Boundary Line and fishing in their territory. The fishermen belonged to Pudukottai, Pamban, and Tuticorin and they were taken to Kangesanthurai port. One mechanised boat and two country boats of the fishermen were also seized by the navy personnel. This is the fourth detention of Indian fishermen by the Sri Lankan navy this month on the charge of fishing in the island nation's waters.
Non-bailable warrant issued against Vijay Mallya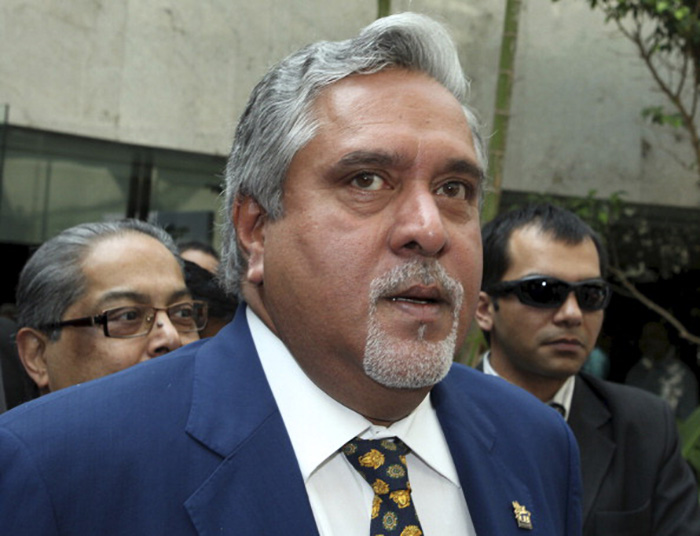 Amidst all the furore over Vijay Mallya fleeing to the UK and his subsequent appearance on social media claiming that he isn't an absconder, a Hyderabad Court has issued a non-bailable warrant against him and A Raghunath, the defunct Chief Financial Officer at Kingfisher Airlines. The court has ordered the police to produce Mallya And Raghunath before the court on 13 April.
Chinese army troops spotted along LoC on Pak side of Kashmir
China's People's Liberation Army (PLA) troops have been spotted at forward posts along the Line of Control (LoC) on the Pakistani side of Kashmir. The Army spotted the presence of senior PLA officials at the forward posts opposite Nowgam sector in North Kashmir after which some intercepts of Pakistani army officers suggested that the Chinese troops have come to create some infrastructure along the LoC, sources said on Sunday.
Zika virus destroying neurons in child brain
The belief that Zika virus caused birth defects such as microcephaly, a condition in which a baby is born with a small head was strengthened on Friday by two studies published in medical journals. Researchers working with lab-grown human stem cells "suspect they have discovered how the Zika virus probably causes microcephaly in fetuses," reported the journal Cell Stem Cell. Zika virus selectively infects cells in the brain's cortex, or outer layer, making those cells "more likely to die and less likely to divide normally and make new brain cells," according to a press release from the journal.
5,00,000 will die by 2050, as climate change alters diets
Climate change will take 5 lakh lives by 2050, a new study has suggested. These deaths would be caused by the food scarcity, and are additional to deaths caused by other effects of global warming. The study was published in the medical journal The Lancet. Scientists behind the study predicted world temperatures to be two degrees higher than in the 1986-2005 time period. It found that there would be 3.2% lower food availability, and people would be consuming 4% less fruit and vegetables.