Muslim cleric slams Fadnavis for 'Bharat Mata ki Jai' remark
Chief Imam of the All India Imam Organisation (AIIO), Umer Ahmed Ilyasi on 3 April slammed Maharashtra Chief Minister Devendra Fadnavis for his remark that the people unwilling to chant 'Bharat Mata ki Jai' shouldn't live in the country. "No one has a right to decide as to who would live in this country or not. If you force certain things on people then it would give rise to hatred. People on such responsible positions should refrain from making such statement," Ilyasi said - a day after the Jamat-e-Islami Hind (JIH) backed the fatwa issued by Darul Uloom in Deoband against chanting of "Bharat Mata ki jai".
Paris attacks suspect chose not to blow himself up, says his brother
Mohamed Abdeslam, the brother of Paris attacks prime suspect Salah Abdeslam, said that the latter voluntarily chose not to blow himself up along with the other ISIS jihadists. Salah Abdeslam was arrested last month by the Brussels Police in connection with the Paris attacks in November last year in which at least 130 people were killed. Salah Abdeslam was captured on March 18 by Belgian authorities after a shootout in Molenbeek, an impoverished suburb of Brussels that has also been home to several other terror suspects. After his arrest, he told the investigators that he was meant to carry out a suicide bombing at the Stade de France stadium, but backed out at the last minute.
Security beefed up for first phase of polling for Assam, West Bengal elections
Tight security arrangements have been made for the first phase of Assam and West Bengal Assembly polls which will be held on 4 April. In Assam, nearly 94 lakh voters are expected to exercise their franchise in this phase. A total of 539 candidates are in the fray. In West Bengal, 18 Assembly seats spread across districts of West Midnapore, Purulia and Bankura will go to polls in this phase. Around 5,000 polling stations have been set up for almost 38 lakh voters. Multiple layers of security, comprising both central and state police forces, are being made.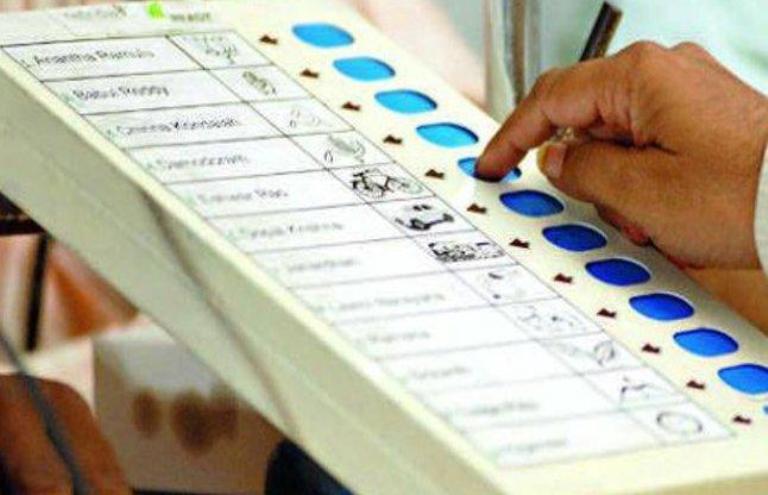 Two-phased polling was announced for 126-member Assam Assembly, while for the West Bengal Assembly, which has 294 members, voting will be held in six phases.
NIA officer shot dead by unidentified gunmen in Bijnor
National Investigation Agency (NIA) Deputy Superintendent of Police Mohammad Tanzil and his wife were shot at late last night by unidentified gunmen in Bijnor district of Uttar Pradesh. They were returning from a wedding when this incident took place. "He was attending his niece's marriage. He was with his wife and two children. Two bike-borne assailants shot fire at them. They were referred to the Cosmos hospital," Station House Officer Rajkumar said. Meanwhile, the NIA team of Delhi has reached the Moradabad hospital where body of the NIA official is kept. The police have started its probe to ascertain the exact reason behind the attack.
Modi in Saudi: PM visits historical shrine, dines with construction workers
Prime Minister Narendra Modi, presently in Saudi Arabia on a two-day official trip, will visit the Tata Consultancy Services ( TCS) all women IT & ITES Centre in Riyadh today. The Prime Minster will also be meeting Saudi King Salman bin Abdulaziz Al Saud's son, Prince Mohammad bin Salman. On 2 April, Prime Minister Modi visited Larsen & Toubro workers residential complex at the Dahiat Namar, where he dined with them.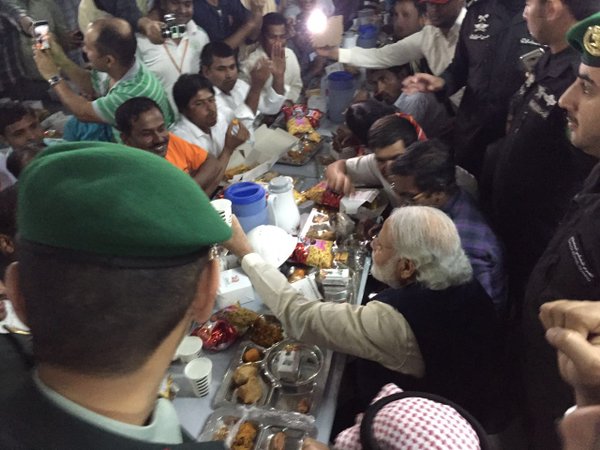 He also visited the historical Masmak Fortress and addressed the Indian diaspora in Saudi. During his meetings with the Saudi leadership, Prime Minister Modi is expected to focus on counter-terrorism initiatives and ways to ensure the greater involvement of Indian companies in upstream and downstream oil, gas and hydrocarbon sector projects.
Snowstorm of stars captured at heart of Milky Way
NASA's Hubble Space Telescope has captured a new, spectacular image of the center of our Milky Way. Peering deep into the heart of our galaxy, Hubble revealed a rich tapestry of more than half a million stars. This star cluster surrounds the Milky Way's central supermassive black hole, which is about 4 million times the mass of our sun.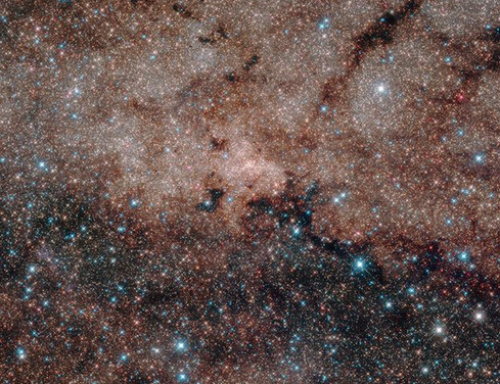 This picture, spanning 50 light-years across, is a mosaic stitched from nine separate images from Hubble's Wide Field Camera 3. The center of the Milky Way is located 27,000 light-years away. Astronomers estimate that about 10 million stars in this cluster are too faint to be captured in this image.
Silk Route may have zigzagged further south than believed
A Nepali textile find has suggested that Silk Road may have extended farther south than it was previously believed. The first results of textile and dye analyses of cloth dated between 400-650 AD and recovered from Samdzong 5, in Upper Mustang, Nepal have been released by Dr Margarita Gleba of the University of Cambridge. Identification of degummed silk fibres and munjeet and Indian lac dyes in the textile finds suggests that imported materials from China and India were used in combination with those locally produced. Gleba said that there is no evidence for local silk production suggesting that Samdzong was inserted into the long-distance trade network of the Silk Road, adding that the data reinforce the notion that instead of being isolated and remote, Upper Mustang was once a small, but important node of a much larger network of people and places.
Railways to transport water to drought hit areas in Maharashtra
The Indian Railways has announced that two goods trains have been allottedd to load and transport water to the drought-hit areas of Latur in Maharashtra. In a statement, the Railways said: "on a request from Maharashtra Government and Central Railway Zone, Railway Ministry has arranged two goods trains consisting of 50 tanker like wagons each for the purpose of loading and transporting water in the drought-affected areas of Latur district in Maharashtra." IANS reported that the two goods trains will be deployed in Pandharpur-Latur section of Solapur division. The first train will be ready by 8 April and the second by 15 April.
Bhubaneshwar one step closer to becoming a child friendly smart city
The Bhubaneswar Municipal Corporation is working to create the city into a child-friendly smart city (CFSC). According to a Times of India report, the BMC has created a mini dining table and chairs and low-height washbasins at the Aahar centre, where people are served meals for Rs 5 - to cater to children from economically weaker backgrounds. Cartoon characters have also been painted on the walls of the centres. Of the nine Aahar centers in the city, five have now been made child-friendly. Over 200 children visit the centres every day.