Kejriwal ads seem waste of public money, says Delhi High Court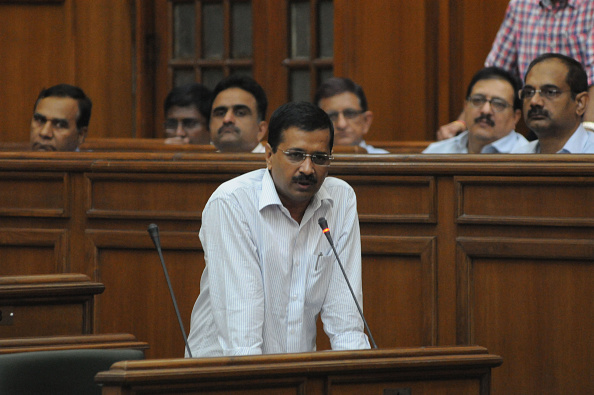 (Photo: Getty Images)
The court has said that the Delhi government's mega advertising campaign appears to violate new Supreme Court rules that ban politicians from wasting taxpayers' money on promoting their accomplishments. The Delhi High Court has now asked the Kejriwal government to explain how much it has spent on the ads that are running in heavy frequency on television and radio. The court observed that prima facie the Delhi government is violating the Supreme Court judgment and that too with public money. The case is based on a host of petitions filed against the government, including one by Congress leader Ajay Maken. In a similar ruling, the Patna High Court had banned Nitish and ministers' photographs in the 'Badh Chala Bihar' campaign.
Bihar purge: 3,000 teachers with fake degrees resign, vigilance finds 353 more certificates invalid
The Bihar government on Tuesday informed the Patna High Court that about 3,000 teachers with fake degrees had resigned from the service and the vigilance department had found another 353 certificates to be invalid. The bench was hearing a Public Interest Litigation filed by Ranjeet Pandit and others which said that more than 25,000 teachers with invalid degrees were working in different government schools across the state.
Greek Prime Minister Alexis Tsipras hands out ultimatum to party rebels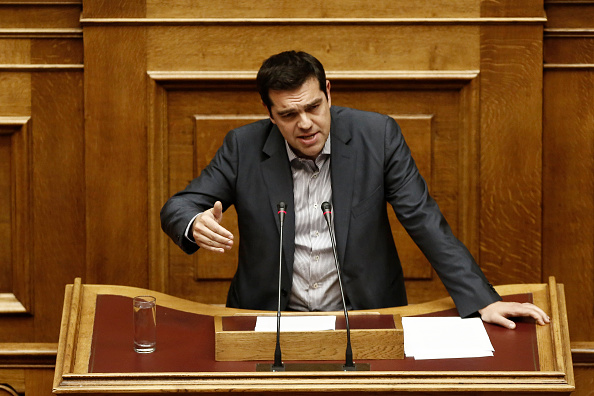 (Photo: Kostas Tsironis/Bloomberg/Getty Images)
The Greek Prime Minister has told his party to hold a referendum to decide whether or not it will support his attempts to keep Greece in the Eurozone. Tsipras made it clear to his party that he had no choice but to accept the bail-out conditions to avoid exiting from the European Union. He told a 200-strong gathering of Syriza's central committee that either they hold a referendum over the 13 July agreement with creditors or they can hold an internal ballot after an agreement with creditors is reached around September. The committee will now have to decide how to go ahead with Tsipras' ultimatum. Their choices are to either support their prime minister or to propose an alternative economic path to lead the country out of the financial crisis.
Thousands attend Kalam's funeral in Rameswaram, PM Modi too pays the final tribute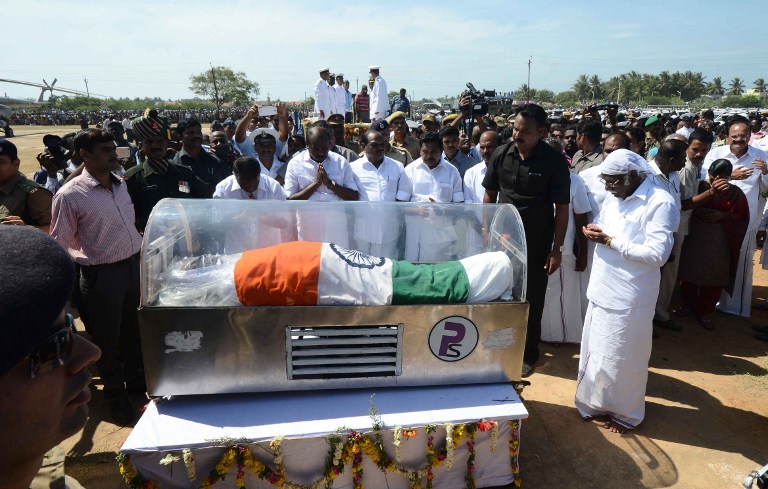 Thousands of people came out for the funeral of former president Abdul Kalam at Rameswaram on Thursday morning. The funeral was attended by Prime Minister Narendra Modi, Congress Vice President Rahul Gandhi, Defence Minister Manohar Parrikar and Parliamentary Affairs Minister M Venkaiah Naidu. Thousands of people packed the streets as Kalam's body was taken from his ancestral home to a mosque covered in a traditional green shawl. His eldest brother, 99-year-old Mohammed Muthu Meera Lebbai Maraicker accompanied his body. People had walked the highway and came in buses, trains and even boats to have a final glimpse of the leader. Kalam had passed away in Shillong after a massive cardiac arrest while delivering a lecture at the IIM.
Home Minister tells parliament that Gurdaspur terrorists came from Pakistan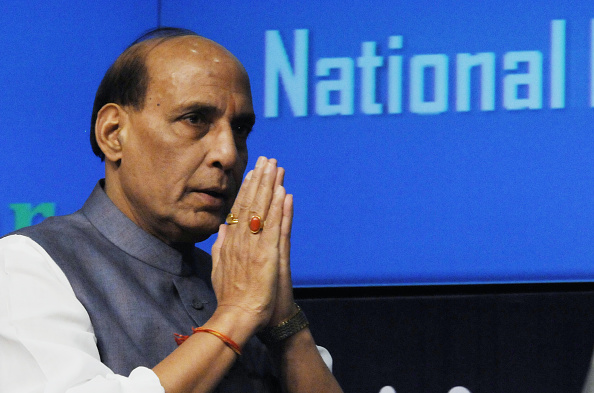 (Photo: Mohd Zakir/Hindustan Times/Getty Images)
Home Minister Rajnath Singh told parliament that the three terrorists who attacked the border-town of Gurdaspur in Punjab's worst terror attack in over a decade had came from Pakistan. He added that "a befitting reply" would be given to those who attempt to undermine India's territorial integrity or security. The minister added that the GPS devices belonging to the terrorists established that they crossed into India through the Ravi river. The Home Minister made the statement amidst slogan shouting by the Congress against Prime Minister Narendra Modi. Commenting on the unruly behaviour of the opposition MPs, Deputy Chairman PJ Kurien said the Home Minister's comment was "not politics" but a "statement on a terrorist attack" related to the security of the country.
Yakub Memon's body brought to Mumbai, police detains hundreds over fear of unrest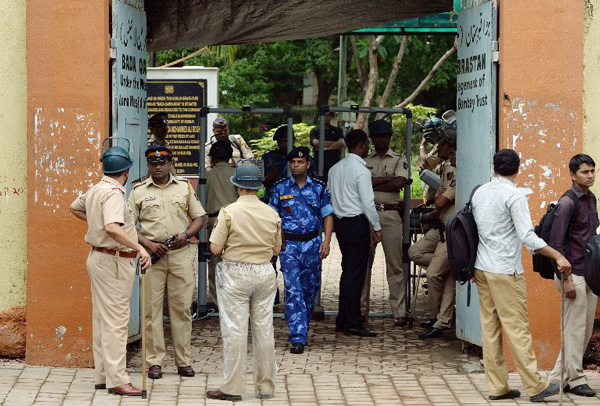 Indian police officials stand guard outside the crematorium where the body of Yakub Memon was buried in Mumbai on July 30, 2015. (Photo: AFP Photo/Punit Paranjpe)
Memon's body was brought to his Mahim residence amidst heavy security with scores of police personnel deployed in and around his residence. The Mumbai Police has taken hundreds of people into preventive custody. According to the police, Memon's last rites will be performed at Bada Kabristan in South Mumbai around 4.30 pm. Convicted in the Mumbai serial blasts of 1993 that killed 257 people, Memon was hanged in the Nagpur Central Jail on Thursday morning after the Supreme Court rejected his mercy plea just hours before his hanging. For the first time ever, judges of the Supreme Court held a court-room in the middle of the night to hear the urgent appeal. A day earlier, President Pranab Mukherjee and Maharashtra Governor Vidyasagar Rao too had rejected Memon's mercy plea.
Myanmar pro-democracy leader Suu Kyi registers for November elections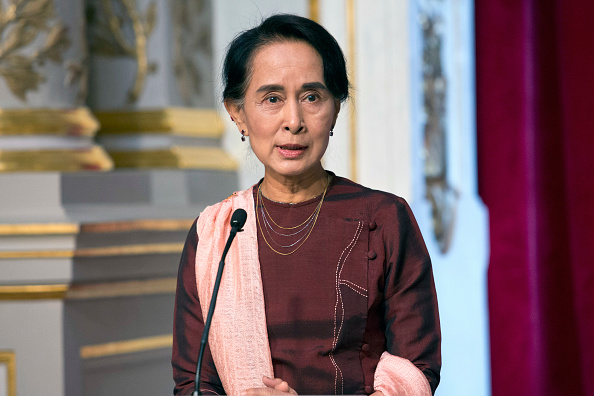 Myanmar's pro-democracy leader Aung San Suu Kyi on Wednesday registered for the 8 November elections to keep her seat in parliament and challenge the ruling military-backed party. Her National League for Democracy will contest almost all the 498 parliamentary seats. Party spokesman Nyan Win said the party will announce the first batch of candidates next week. Suu Kyi submitted her papers amid flag-waving, cheering supporters who shouted "Long live Mother Su," at Thanlyin township for the Kawhmu constituency, which she also represented during the 2012 by-election.
Government bid to end deadlock in parliament by offer of all-party meet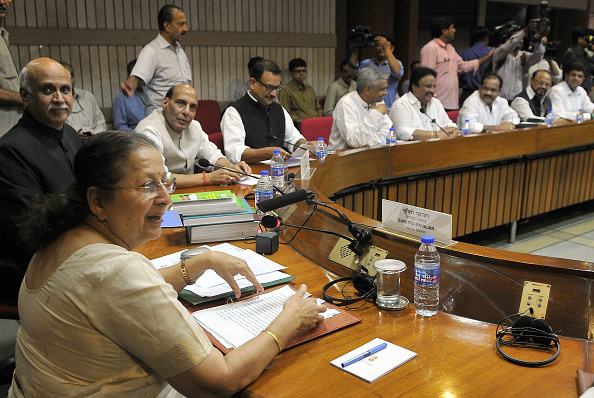 The government has called for an all-party meeting in a bid to ensure smooth functioning of the parliament. It was responding to criticism from regional parties that the government had taken no initiative to end the deadlock in the parliament. However, with the main political parties still firm on their stand - the Congress insisting on the resignation of the three BJP leaders over Vyapam and the Lalit Modi issue, and the BJP rejecting the demand, the chances of a breakthrough seem bleak. Home Minister Rajnath Singh's statement on the Gurdaspur terror attack too had been drowned in slogan shouting by Congress members.
Militants kidnap four Indians in Libya: Ministry of External Affairs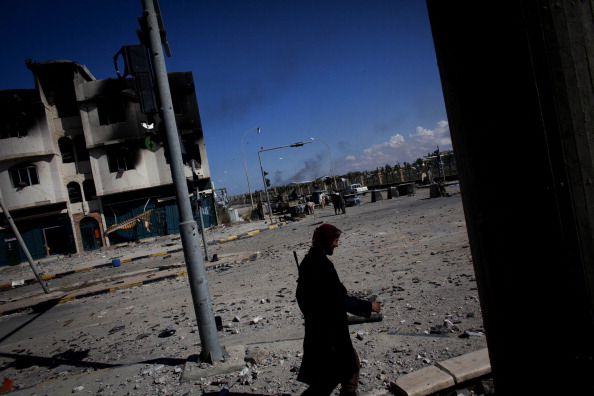 Three Indian university teachers and one more employee have been kidnapped by militants, most probably belonging to the Islamic State (IS), Ministry of External Affairs spokesperson Vikas Swarup said on Friday. He added that two of the kidnapped Indians are from Hyderabad while the other two are from Karnataka. The MEA is in touch with families of the abducted even as the Indian mission is trying to get more information on the kidnapping. Foreign Minister Sushma Swaraj has met PM Narendra Modi and apprised him about the kidnapping. Last year, 30 Indian workers were abducted from Iraq and their fate still remains unknown. The government maintains that the men, mostly from Punjab, are still alive.
Confirmed: debris indeed belong to Malaysian Airlines MH 370
A piece of debris that washed ashore on the French island, La Reunion, in the Indian Ocean has been confirmed to have come from a Boeing 777, according to a Malaysian official. In fact Deputy Transport Minister Abdul Aziz Kaprawi told AFP: "From the part number, it is confirmed that it is from a Boeing 777 aircraft. This information is from MAS (Malaysia Airlines)." The wing component found a couple of days back bears the part number '657 BB'. The wreckage has been sent to France for further analysis and it has already given rise to hopes that the mystery behind the missing Malaysian flight is likely to be solved.
India Bangladesh exchange 162 enclaves today, 50,000 people to get nationality
India and Bangladesh will exchange 162 enclaves, small pockets of territory surrounded by the other, and confer nationality to over 50,000 Stateless people. Essentially, it means that the small pockets of land in each other's territory will remain within that country. The people will now be able to access benefits such as schools and health schemes. People in Bangladeshi enclaves in Indian territory have decided to opt for India while most of those in Indian enclaves in Bangladeshi territory have decided to choose Bangladeshi citizenship. Though Bangladesh had presented a plan on the exchange of enclaves way back in 1974, India signed the final agreement only in June when Prime Minister Narendra Modi visited Dhaka.
17 Individuals owe Rs 2.14 lakh crore tax arrears: Jayant Sinha
Minister of State for Finance, Jayant Sinha informed the parliament that just 17 individuals have a whopping Rs 2.14 lakh crore as outstanding tax arrears, with each of them owing more than Rs 1,000 crore. This is more than double the amount of total tax dues worth Rs 90,568 crore outstanding against 35 companies in this category (with outstanding tax arrears of over Rs 1,000 crore each). At the same time, the number of taxpayers owing over Rs 10 crore to the government rose by about 69 per cent to 4,692 in three years to March, 2015. However, Sinha added that a large proportion of the bigger outstanding tax arrears may not be collectible due to various reasons. The Central Board of Direct Taxes (CBDT) is entrusted with the responsibility of continuously monitoring recovery in cases of outstanding arrear demand.
Rahul Gandhi visits FTII to meet protesting students, assails Modi government policies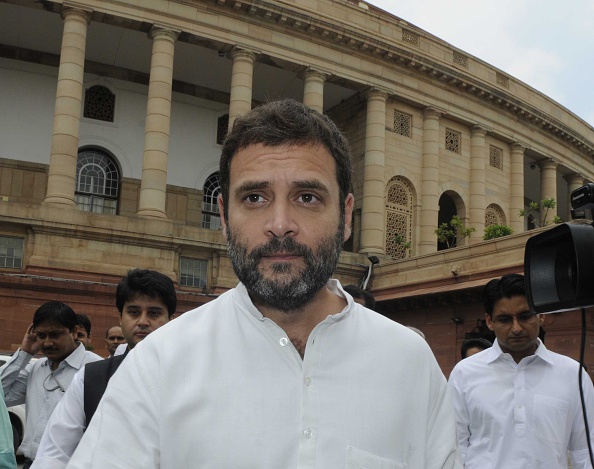 Congress Vice President Rahul Gandhi took the opportunity of meeting with agitating Film and Television Institute of India (FTII) students to launch an attack on the entire Hindutva establishment - the BJP, the RSS and Prime Minister Narendra Modi. He told the students that the RSS promotes mediocrity and that is why, "a person who is mediocre has been put on top of people who don't want to be mediocre." Hitting out at the prime minister, Rahul said: "If PM Narendra Modi has decided on Gajendra Chauhan, no one can change that in BJP." He agreed with the students that what is happening at FTII is actually happening in a lot of higher education and cultural institutions.
Rajnath Singh tears into Congress over terror, says term 'Hindu terror' weakened India's stand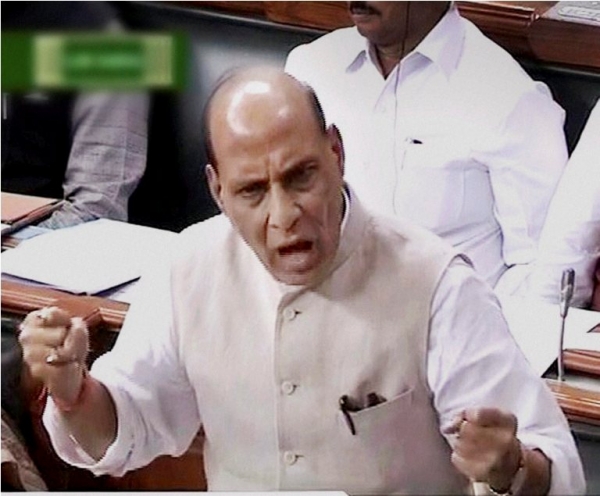 Union Home Minister Rajnath Singh accused the Congress-led UPA of "weakening India's stand on terrorism" by using the term "Hindu terrorists." Singh told the Parliament: "In this House in 2013, the then Home Minister (P Chidambaram) had coined the new terminology 'Hindu terrorism' in order to change the direction of probe. It weakened our fight. As a consequence, Hafiz Saeed (mastermind of the 2008 Mumbai terror attack) of Pakistan had congratulated the then Home Minister." Earlier during the day, the BJP government held an all-party meeting seeking to end the logjam but the Congress did not attend it. The Lok Sabha convened today after a three-day adjournment following the death of former president APJ Abdul Kalam on Monday.
New Zealand identifies 9 Indian-origin witch doctors, some duping people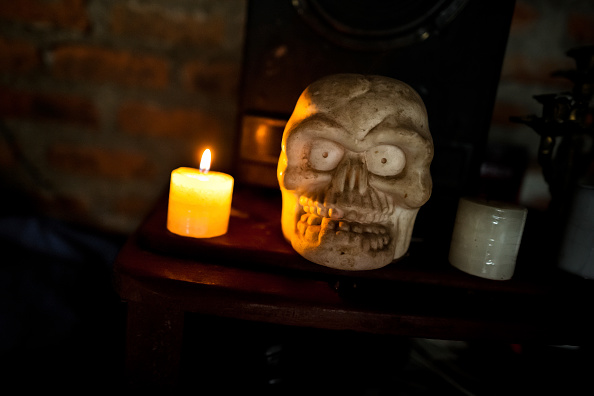 Authorities in New Zealand have identified nine Indian-origin 'witch doctors' or people who practice black magic. Some have been involved in duping people, including those from the Indian community, of thousands of dollars. Immigration New Zealand that identified the nine witch doctors says that five have already left the country. The other four are still in New Zealand on visitor visas and are liable for deportation for breaching their visa conditions. An undercover operation conducted by media organisation 3 News, found there has been an alarming increase in black magic practitioners from India to New Zealand.
Assam CM Gogoi apologises for 'dancing with girls' after Opposition criticism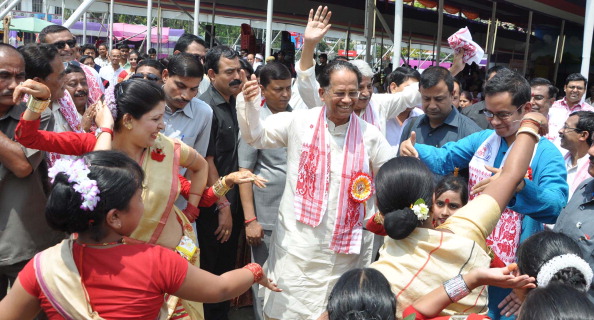 (Photo: Geetika Talukdar/India Today Group/Getty Images)
Assam chief minister Tarun Gogoi apologised for dancing with girls at a tea garden workers' function in Golaghat district after facing criticism that the nation was in mourning as a mark of respect to former president APJ Abdul Kalam. State BJP president Siddhartha Bhattacharya said: "On Saturday he lost his close friend and former union minister BK Handique and on Monday we lost our former President and here is a chief minister who is busy dancing and playing golf." However, a candid Gogoi later said: "I did a mistake by dancing at a function. I should not have done it when we are mourning APJ Abdul Kalam's unfortunate death. I apologise for this. The golf playing and sports aren't enjoyment though."
US church building being renovated as Sikh temple in Illinois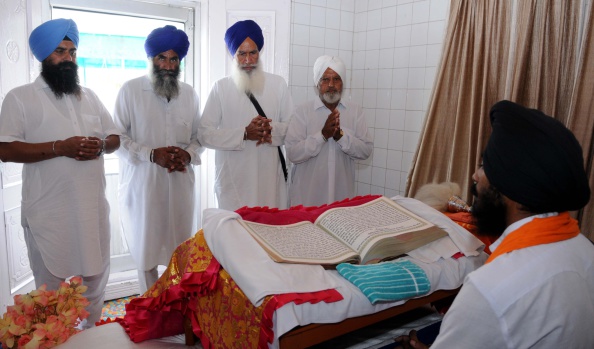 Sikhs in Illinois will get their first Gurudwara after they convert a 30,000 square feet foreclosed building that served as a Baptist church. The proposed Gurudwara will have a grand opening in mid-September. All symbols of the Christian faith in the former church like crosses or stained glass will be preserved during the renovation work and will be donated to local churches or to the Salvation Army, Nanaksar Sikh Temple supervisor, Baba Daljit Singh Ji told PTI. Currently, the people of Illinois have to drive long distances to other towns to pray at a Gurudwara.
Chechen girls fool IS into sending money over promise of joining them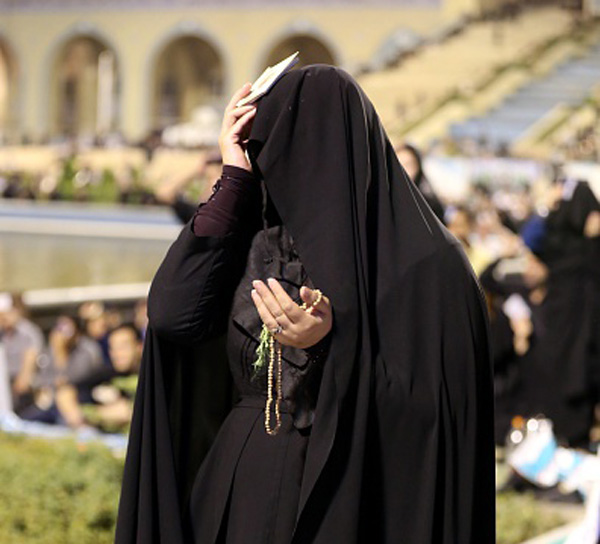 Three Chechen girls have managed to dupe members of the radical Islamic State (IS) into sending them money to travel to Syria, says RT.com. They made full use of the Islamic State's hyped online campaign to recruit girls as Jihadi brides. A report on RT.com says that the girls created fake profiles and used to chat with IS recruiters on social networking sites, expressing their eagerness to join them in Syria. The girls successfully convinced the militants into sending them travel money. The three managed to wrangle $3,300 from the IS before they were arrested by a Chechen police unit which monitors online activities for crimes. Once the money came through anonymous electronic transfers, the girls would delete their social media account.
Assam government clears anti-witch hunt bill, protection for rural women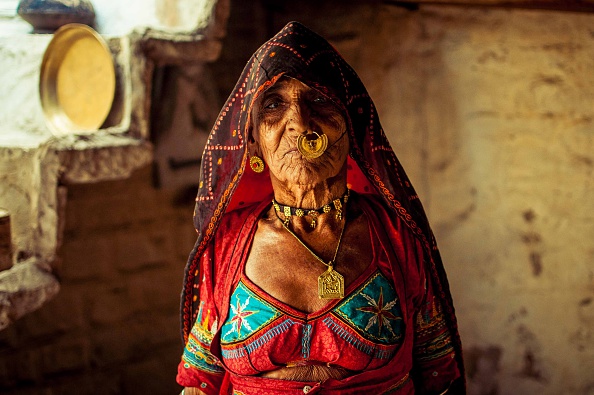 (Photo: Ashu Mittal/Getty Images)
The Assam government has approved the draft Prevention of and Protection from Witch-hunting Bill 2015. The bill would be placed before the assembly in its next session starting from 10 August. Jharkhand, Bihar and a couple of other states already have laws to protect women and their families due to rising incidents of killings, harassment and torture. Social activist Dibyajyoti Saikia, who had been lobbying for the cause said: "More than 80 people have been killed in witch-hunting in the state between 2008 and 2013. Many times superstitious belief in witches is taken advantage of by unscrupulous elements who direct the anger of a village against a woman and her family, branding them witches in order to grab property or for some other such reasons."
Tiger numbers increase in India but rising sea level poses threat to Bengal Tiger says IUCN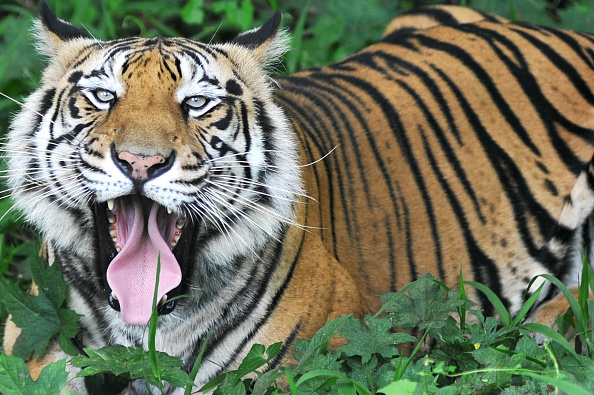 Rising sea levels caused by climate change threaten to wipe out Sundarbans and also the Bengal tigers, says the International Union for Conservation of Nature (IUCN). "Without mitigation efforts, projected sea level rise-nearly a foot by 2070-could destroy nearly the entire Sundarbans tiger habitat," IUCN said quoting a WWF study on the International Tiger Day. Sandwiched between India and Bangladesh, the Sundarbans host the world's largest tiger population on the northern coast of the Indian ocean. The world has lost 97 per cent of its tiger population in slightly over 100 years with nearly 70 per cent of the 3,000 big cats in the wild in India.
Sunaparant, Goa's lone Konkani newspaper likely to close by next month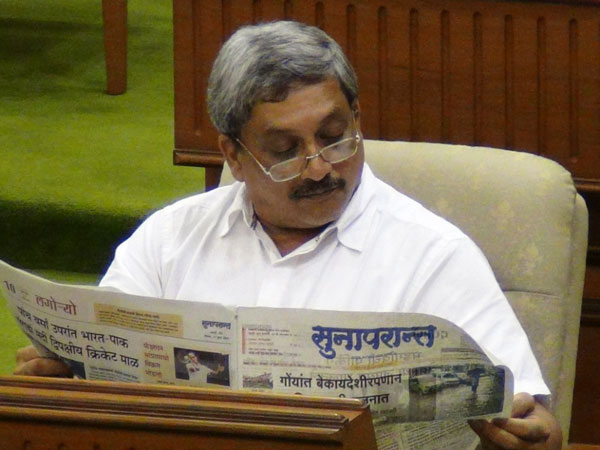 Nearly 28 years after its first edition, Goa's lone Konkani daily, Sunaparant is headed for a likely closure next month, with the management attributing the decision to the escalating cost of bringing out the newspaper. Sunaparant was started on 13 May 1987 once Konkani was made the official language, after a prolonged campaign by Goans. Mining industrialist Dattaraj Salgaoncar, who owns the newspaper, said: "It is with a very heavy heart that I have to take the decision today to close down Sunaparant... I never looked at the huge losses I had to bear for last 28 years since it was for a cause. I must say Sunaparant did very well in touching the hearts of Goans, and in terms of developing Konkani in the field of journalism as well as literature..."
MHA wants NGOs to update their FCRA information by 12 August
The Ministry of Home Affairs has put the entire process of the Foreign Contribution Regulation Act (FCRA) services online and has given a deadline to NGOs to complete their formalities in the next 15-20 days. This includes services like applications for registration, prior permission, renewal of registration and intimations of various types of filing of returns. In a circular dated 28 July, joint secretary (foreigners division) GK Dwivedi said that the e-mail will now be the medium for all future dealings with NGOs and they must take note of the proposed changes and update their information, particularly e-mail addresses, on the home ministry's FCRA portal. The intention is to minimise errors, create a more transparent and swifter process for disposal of cases.
Himachal launches scheme to provide health benefits to over 1.5 lakh people
The Himachal government has cleared the Mukhya Mantri State Health Care Scheme (MMSHCS) which will benefit over 1.50 lakh persons, including single women and senior citizens who are not covered by the National Health Insurance Scheme. The healthcare scheme will benefit senior citizens above 80 years, anganwadi workers and helpers, mid-day meal workers, daily wage and part time workers. The scheme will be applicable to autonomous bodies, societies, Rogi Kalyan Samities (RKS), boards and corporation who were not covered under the Centre's Rashtriya Swasthya Bima Yojna or any other medical reimbursement scheme. The scheme will be managed through smarts cards and the beneficiary can avail benefit till December 2020.