Gurdaspur attack seen as intelligence failure, GPS points out at Pakistan link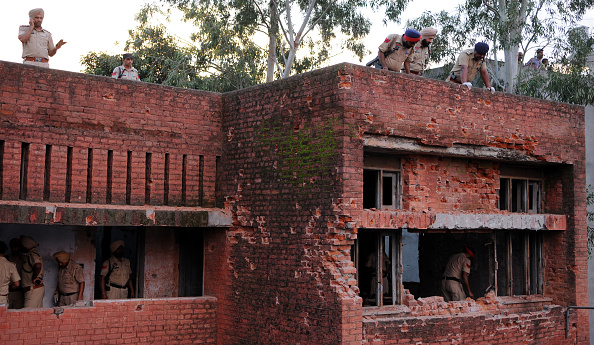 The global positioning system (GPS) sets recovered from the three terrorists point out to a Pakistan link in the Gurdaspur attack. The sets showed that the terrorists had moved from Shakargarh area in Pakistan along the India-Pakistan border on Sunday and entered India. The attack is being looked at as an intelligence failure because the Punjab Police had been provided inputs of a terror attack very recently. The counter operation too showed inadequate equipment and poor preparedness of the state police in dealing with well-trained terrorists. The policemen battled with self-loading rifles and without the safety of bulletproof jackets. Even the Punjab Police SWAT, or Special Weapons and Tactics, wore no helmets.
MP Keith Vaz wants Kohinoor diamond to be returned to India during PM Modi's visit to UK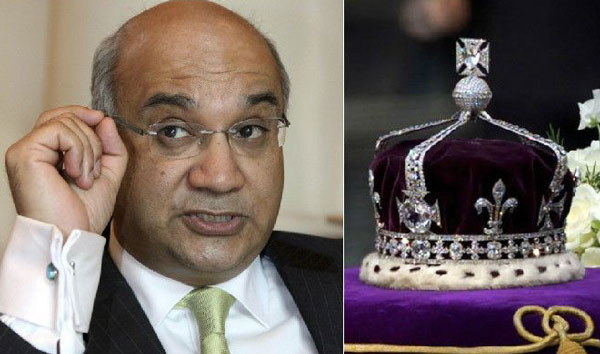 British MP of Indian-origin, Keith Vaz has called for the world-famous Kohinoor diamond to be returned to India. He has even given a deadline for its return - November 2015, when Prime Minister Narendra Modi visits the UK. Vaz said: "I welcome Dr Tharoor's speech and the endorsement of its message by Prime Minister Modi. I share their views... Pursuing monetary reparations is complex, time consuming and potentially fruitless, but there is no excuse for not returning precious items such as the Kohinoor diamond." The Kohinoor had been mined in medieval times in the Kollur mine in Andhra Pradesh and was considered the largest diamond in the world. It had been installed in a temple of a Hindu goddess as her eye before it passed through the hands of various invaders and was finally appropriated by the British.
India may implement 'open-sky' policy, to allow flights from countries 5,000 km away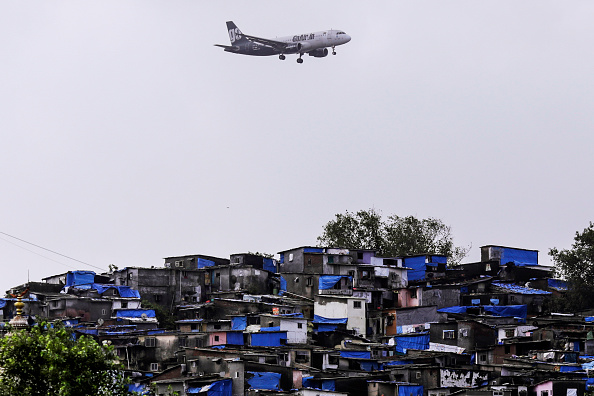 The government is considering a proposal to open up the skies by allowing unlimited civilian flights from countries that are more than 5,000 km, or seven hours of flying time away. It will also insist on reciprocity from countries with which it has such a policy. The proposal, if cleared, will prove to be a bonanza for European carriers but will also open up the market for airlines from Australia, Africa and South America. However, the proposal will also be scrutinised by other Ministries, including the Finance Ministry and the Prime Minister's office. Air India and Jet Airways will gain immediately if the proposal is accepted as they are the only airlines with large aircraft capable of flying such long routes.Source: The Hindu Business Line
Court bans Nitish and ministers' photographs in 'Badh Chala Bihar' campaign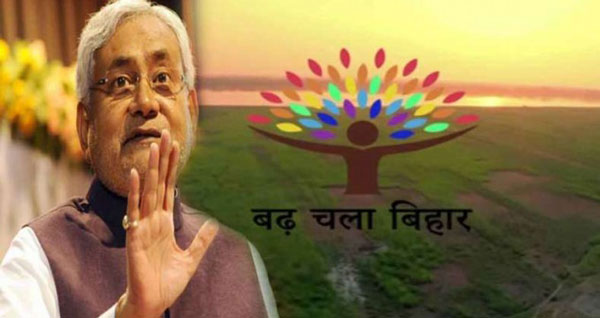 The Patna high court on Tuesday ordered an interim ban on the use of pictures of Bihar Chief Minister Nitish Kumar and his ministers as well as any other publicity material in the state government's ambitious 'Badh Chala Bihar' campaign. A two-member bench passed the order while hearing a writ petition filed by RTI activist and Nagarik Adhikar Manch convenor Shiv Prakash Rai accusing the state government of misusing public money by a publicity drive for the ruling Janata Dal (United). A similar development is brewing in Delhi as the Delhi High Court will take up a plea by Congress leader Ajay Maken on 29 July seeking restraint on advertisements glorifying Delhi CM Arvind Kejriwal and the Aam Aadmi Party.
Controversial GCTOC Bill rejected by IT ministry, sent back to Gujarat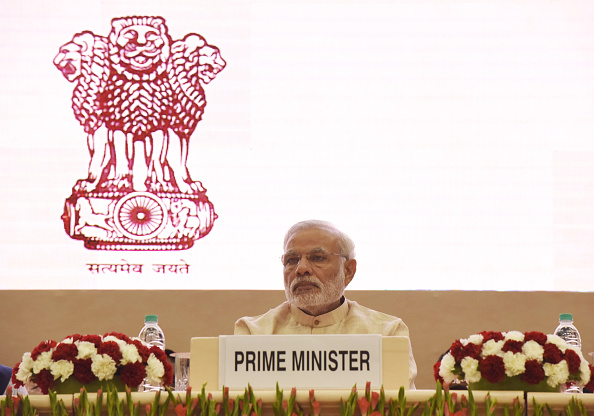 The controversial Gujarat Control of Terrorism and Organised Crime (GCTOC) Bill, 2015, has been sent back to the state following an objection by the Information Technology (IT) Ministry. The Home Ministry had earlier sent the Bill for an inter-ministerial consultation and it came back with objections by the IT Ministry. The Gujarat assembly had passed the Bill again on 31 March this year, after it was rejected thrice by two former Presidents - the late APJ Abdul Kalam in 2004 and Pratibha Patil in 2008 and 2009. The Bill was first introduced in 2003 when Narendra Modi was Gujarat Chief Minister and it had many contentious clauses - confessions before police made admissible in court, increasing probe period from 90 to 180 days and, strict conditions for granting bail to an accused.
UNSC to decide today about formation of tribunal over MH17 crash over Ukraine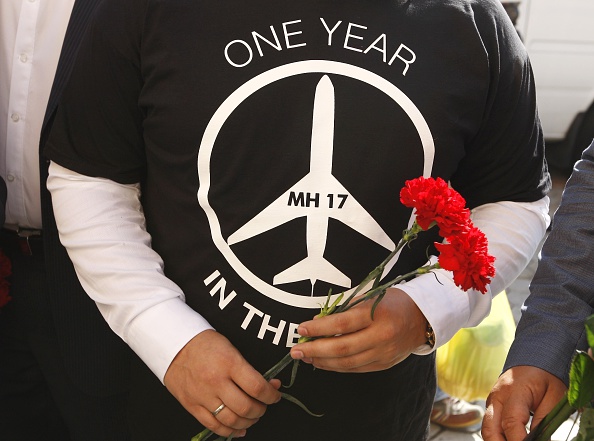 The UN Security Council will on 29 July vote on a proposal from Malaysia, Australia, the Netherlands and Ukraine for an international tribunal to prosecute those suspected of bringing down a Malaysian passenger airliner last year in Ukraine. However, Russia says setting it up would be a 'dangerous step' which could lead to a surge of confrontation in global affairs. Russia has decided to vote against it at the Security Council. The root of the confrontation lies in that Western nations believe the plane was hit by a Russian-supplied missile fired by Ukrainian rebels. However, Russia blames Ukrainian government forces for downing the plane.
Gurdaspur attack: Terrorists had bigger plans but India to press with peace talks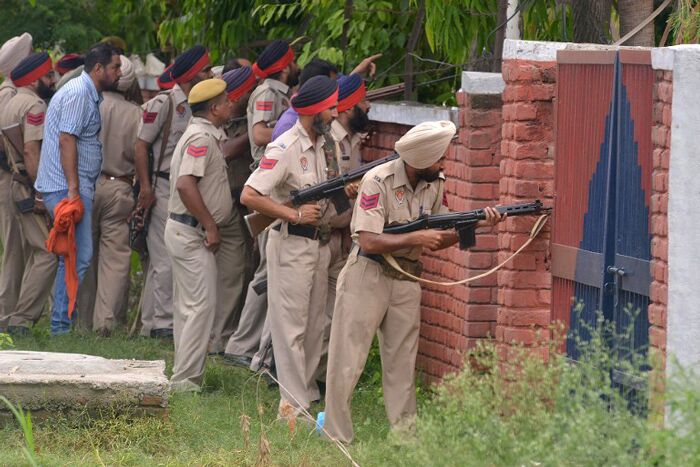 Intelligence agencies say that the GPS sets prove that the three terrorists had been given instructions to inflict mass casualties by blowing up passenger trains as well as create mayhem in Dinanagar by choosing high-profile targets like killing the district magistrate and the superintendent of police. The involvement of Pakistan in the attack has put India in a quandary, but the government plans to go ahead with peace talks as was decided at the Ufa summit by the Prime Ministers of the two nations. India plans to take up the Gurdaspur attack at the NSA level talks and provide Pakistan with evidence taken from the GPS.
After tributes in Delhi, Kalam's body flown to Rameswaram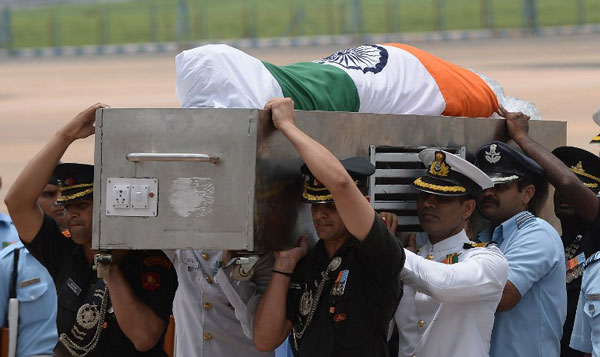 Former president APJ Abdul Kalam's body was taken from Delhi to Rameswaram - the place of his birth on Wednesday morning. The funeral will be held in Rameswaram at 11 am on 30 July, which will be attended by Prime Minister Narendra Modi along with other dignitaries. A day earlier, his body had been flown from Assam to Delhi so that people could pay homage to him. President Pranab Mukherjee, Vice President Hamid Ansari and Prime Minister Modi had paid tributes to Kalam at his residence at Rajaji Marg. Former Prime Minister Dr Manmohan Singh, Congress President Sonia Gandhi, Congress Vice President Rahul Gandhi, Samajwadi Party chief Mulayam Singh Yadav and Uttar Pradesh Chief Minister Akhilesh Yadav too paid homage to Kalam. The former president had died due to a cardiac arrest while delivering a lecture at the Indian Institute of Management Shillong, Meghalaya, on 27 July.
NGO leader Anshu Gupta and whistleblower Sanjiv Chaturvedi get Magsaysay Award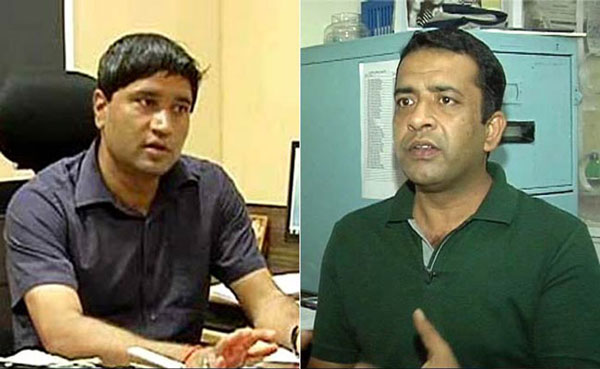 Whistleblower Indian Forest Service officer Sanjiv Chaturvedi, who was in news for raking up cases of corruption and violation of laws in Haryana, and founder of NGO Goonj, Anshu Gupta have been selected for this year's Ramon Magsaysay Award. Chaturvedi, who has been awarded for 'Emergent Leadership', is currently the Deputy Secretary of All India Institute of Medical Sciences (AIIMS). Gupta, who left his corporate job to start Goonj in 1999, is being recognised for "his creative vision in transforming the culture of giving in India, his enterprising leadership in treating cloth as a sustainable development resource for the poor, and in reminding the world that true giving always respects and preserves human dignity." Established in 1957, the Ramon Magsaysay Award is Asia's highest honour.
Taliban Afghan leader Mullah Omar is dead, say senior Afghan officials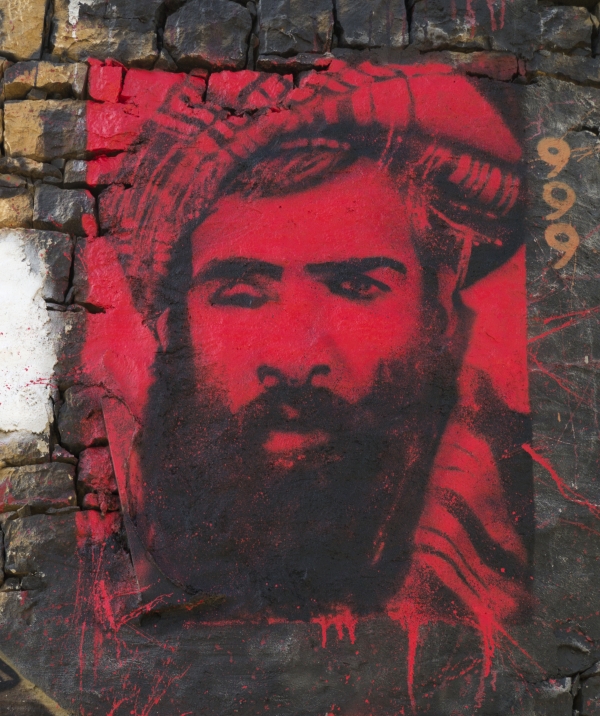 The BBC has reported, quoting Afghan officials that leader of the Afghan Taliban, Mullah Mohammed Omar, had died two to three years back. However, the militant group has not commented on the claim. Even earlier, there have been several reports of Mullah Omar's death though the Taliban often release messages purported to be from him. Mullah Omar had led the Taliban to victory over rival Afghan militias in the civil war that followed the withdrawal of Soviet troops. It was his alliance with al-Qaeda leader Osama Bin Laden that prompted the US-led invasion of Afghanistan in 2001, in the aftermath of the 9/11 attacks on the US. Mullah Omar has been in hiding since 2011, with a $10m US state department bounty on his head.Source: BBC
ISIS preparing to attack India to provoke US into confrontation, says USA Today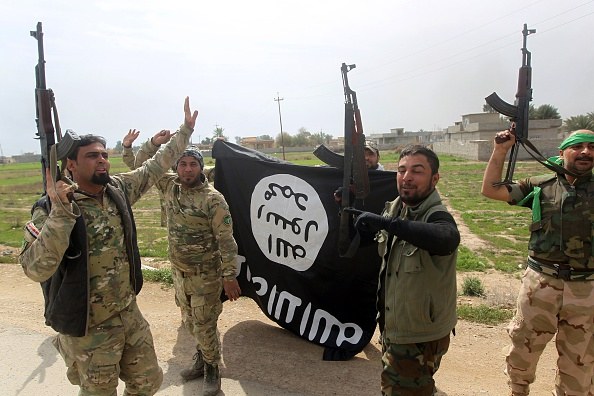 The ISIS is preparing to attack India to provoke an Armageddon-like confrontation with the US, says ISIS' internal recruitment document which also seeks to unite the Pakistani and Afghan Taliban into a single force. An investigative story by USA Today refers to a 32- page Urdu document, 'A Brief History of the Islamic State Caliphate, The Caliphate According to the Prophet,' which says that preparations for an attack in India are underway which should provoke an apocalyptic confrontation with America. Bruce Riedel, a retired CIA official and now a senior fellow at the Brookings Institute, said: "Attacking in India is the Holy Grail of South Asian jihadists."
SC says no procedural lapse in Memon's curative petition, Maharashtra governor too rejects mercy plea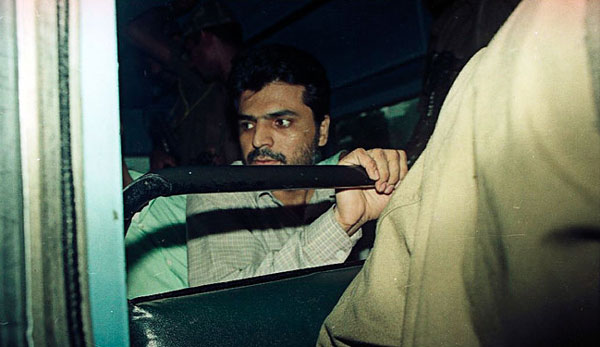 Yakub Memon suffered a legal setback as the Supreme Court rejected his argument that the technical procedure related to his case was not correctly followed. Memon had petitioned the Supreme Court to stop his hanging scheduled for 30 July, on grounds that rules were violated. He was given the death penalty for his role in the 1993 serial blasts in Mumbai in which 257 people were killed. In a related development, Maharashtra Governor Vidyasagar Rao too rejected Memon's last minute mercy petition. Meanwhile, Director General of Police and Mumbai Police commissioner are in a meeting with Maharashtra Chief Minister Devendra Fadnavis to take stock of the law and order situation, following the Supreme Court's decision.
SP's Abu Azmi wants coastal road named after Kalam, just like the Shiv Sena wants it for Balasaheb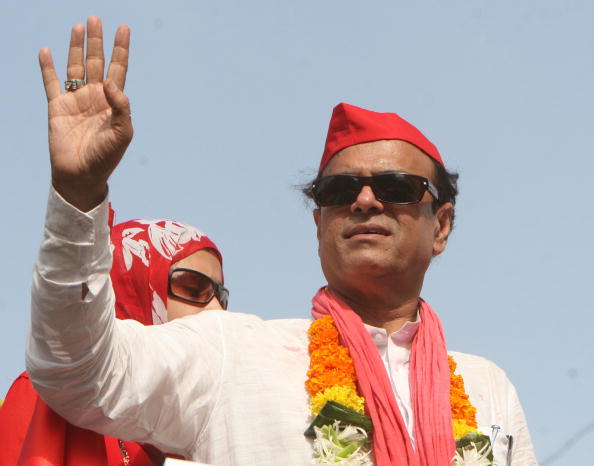 Samajwadi Party MLA, Abu Asim Azmi demanded on Tuesday that the proposed coastal road in Mumbai be named after Dr APJ Abdul Kalam. He is wading into a controversy as the Shiv Sena has been demanding that the road be named after the late Balasaheb Thackeray. Earlier this month, BMC mayor Snehal Ambekar had written a letter to Chief Minister Devendra Fadnavis, saying: "The coastal road should be named after the honourable Hinduhriday Samrat Shiv Sena Pramukh Balasaheb Thackeray. Mumbaikars were promised a coastal road in 2012 civic election manifesto released under the leadership of Balasaheb Thackeray." However, as of now, just one segment of the coastal road - the Bandra-Worli Sea Link, has been built.
Cambridge professor says that three leading climate scientists 'may have been assassinated'
A Cambridge professor has reportedly claimed that three scientists investigating the effect of global warming upon melting Arctic ice may have been assassinated. Peter Wadhams, a professor of ocean physics, said Seymour Laxon of University College London (UCL), Katherine Giles also at UCL and Tim Boyd of the Scottish Association for Marine Science had been murdered, as all three died within a few months of each other in 2013. Wadhams also claims that a driver in an unmarked lorry attempted to push his car from the M25 highway. He hinted that the oil industry or government forces could have contributed to the killing of the three scientists, who he declared as "leaders" on ice levels in the Arctic.
Source: The Independent
FTII may offload 50 contractual employees, many technical assistants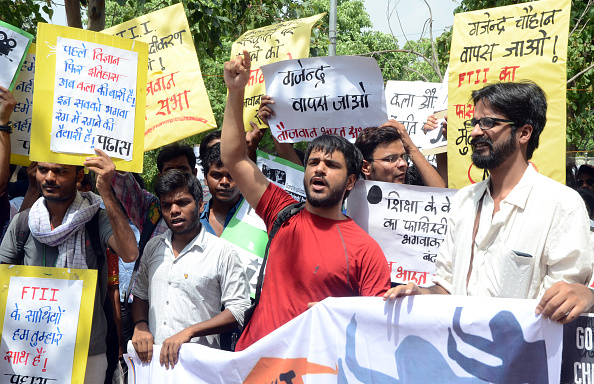 The Film and Television Institute of India (FTII) is likely to ask about 50 of its contractual employees, including production personnel, technical assistants and faculty members, to stop reporting to work from 1 August. The institute plans to 'temporarily discontinue' the services of the contractual staffers as it cannot pay them and also because all academic and production activities have stopped due to the student strike. FTII Director Prashant Patrabhe held a meeting on Monday to discuss the proposal. Among the 150 contractual employees are technical staffers like light boys, camera attendants, electricians; craftsmen like carpenters, painters; faculty members including assistant professors, associate professors, professors and even one of the two deans.
50 per cent of global adults not even aware of climate change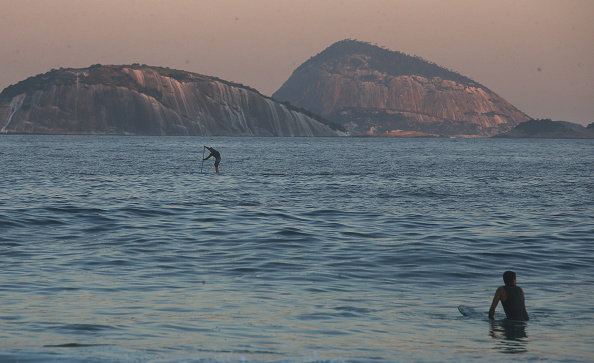 Almost half of the world's adults have never heard of climate change. This emerged in recent research conducted by scientists at Yale University. The study, an 'unprecedented survey of 119 countries', was published by the Nature Climate Change journal. The number is worse for India, where almost 65 per cent have never heard of the phenomenon. However, among Indians who are aware of climate concerns, nearly 90 per cent think it is a serious threat. This is much better than in the US, where although most adults are aware of climate change, only 50-69 per cent think that it is a serious threat. In China, this is even lower - less than 50 per cent of those aware of climate change think it is a threat.