Supreme Court upholds ban on hijab and long sleeves in medical entrance exams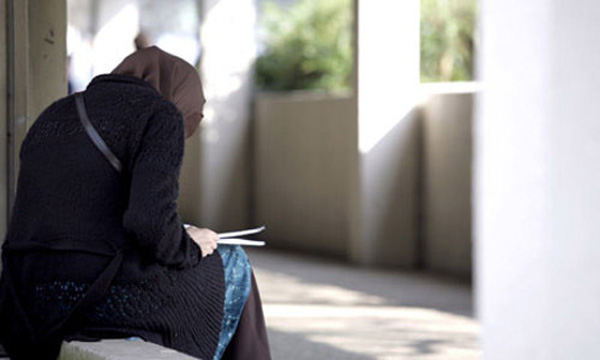 The apex court has asked three Muslim girls and the Students Islamic Organisation of India (SIOI) to follow the dress code prescribed by the Central Board for Secondary Education (CBSE) for the All India Pre-Medical Test (AIPMT). SIOI and the three students requested the Supreme Court to grant a similar relaxation, as was recently offered by the Kerala High Court, to all Muslim girls during the AIPMT by permitting them to wear a full-sleeved dress with a head scarf. However, the bench said: "The CBSE has come out with a dress code for the sake of keeping the examination fair and proper. It is a matter of three hours. You observe the dress code mandated by the CBSE for three hours and then wear the scarf as long as you want."
Army Chief pays homage to Kargil martyrs, says another Kargil will not happen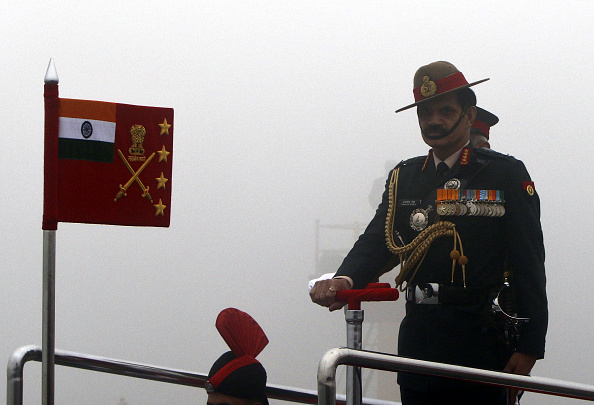 General Dalbir Singh Suhag paid tributes to the Kargil martyrs at a memorial in Jammu & Kashmir and said that the armed forces will not let another Kargil-like conflict take place. Even though celebrations to mark the 16th anniversary of India's victory in the Kargil War, also called Vijay Diwas, began on 20 July, the main two-day function happens 25-26 July. The Indian Army lost 490 officers, soldiers and jawans in the Kargil war, which began in May 1999 and lasted for more than two months, before Pakistani soldiers and irregulars withdrew from India.
Sreesanth and two others discharged in IPL 2013 spot-fixing case by Delhi court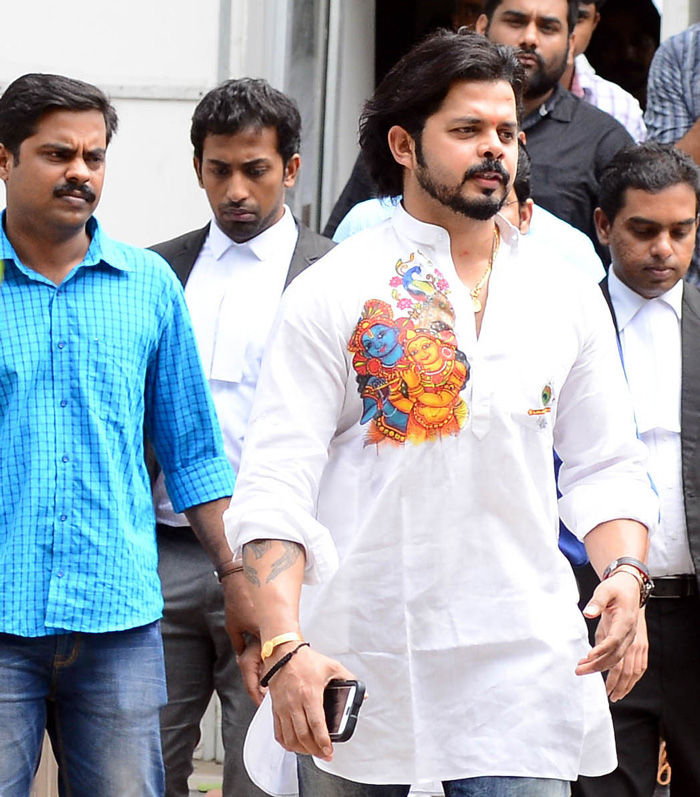 A Delhi court dropped all charges against cricketers S Sreesanth, Ajit Chandila and Ankeet Chavan in the IPL 6 spot-fixing scandal on Saturday. The entire case was dropped due to lack of evidence. The controversy had broken out during the sixth edition of the IPL, when Rajasthan Royals' cricketers Sreesanth, Chandila and Chavan were accused of tarnishing the image of the game. The three cricketers were arrested by the Delhi Police on 16 May, 2013. Among the 42 accused by the Delhi Police Special Cell, were underworld dons Dawood Ibrahim and Chhota Shakeel. While the players, arrested by the Delhi Police in May 2013, were granted bail due to lack of evidence, the court had issued non-bailable warrants against Dawood and Shakeel.
Despite acquittal by court, BCCI decides to stick to ban on the players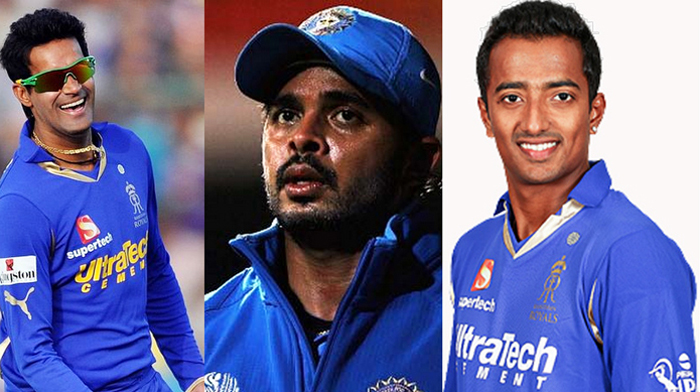 Despite acquittal of former India pacer S Sreesanth and two others in the 2013 IPL spot-fixing scandal, the Board of Control for Cricket in India (BCCI) has decided to stick to its ban on the three cricketers. In a statement after the verdict, BCCI said: "Any disciplinary proceeding or decision taken by the BCCI is independent to any criminal proceeding and has no bearing. The decisions of the BCCI, based on its independent disciplinary action, shall remain unaltered." On Saturday, the Patiala House Court discharged all 36 accused, including Sreesanth, Ankeet Chavan and Ajit Chandila in the IPL-6 spot fixing case. The three even had to spend time in jail during the course of the investigation.
Anna in Delhi to attend Kargil Vijay Diwas, likely to meet Arvind Kejriwal also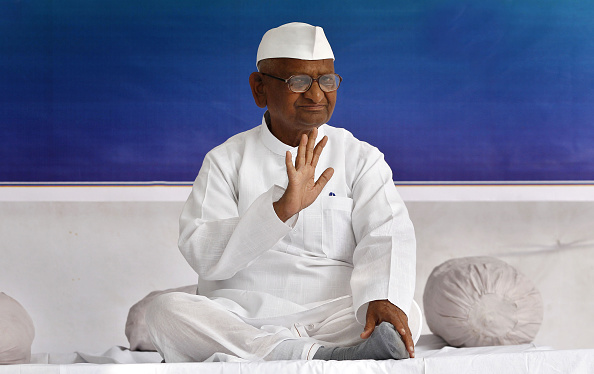 Social activist Anna Hazare will be attending an event in Delhi on 26 July to mark the Kargil Vijay Diwas where widows and mothers of martyred defence personnel will be honoured. But he will also utilise the opportunity to meet up with Delhi Chief Minister Arvind Kejriwal. Earlier in February too when Hazare was in the capital to protest against the Land Acquisition Bill, he had shared the stage with Kejriwal. Hazare's schedule for Delhi is packed as he will also join former defence personnel protesting for implementation of One Rank One Pension scheme (OROP) at the Jantar Mantar.
Artists, volunteers and students give Karachi a colourful make over, add a positive tinge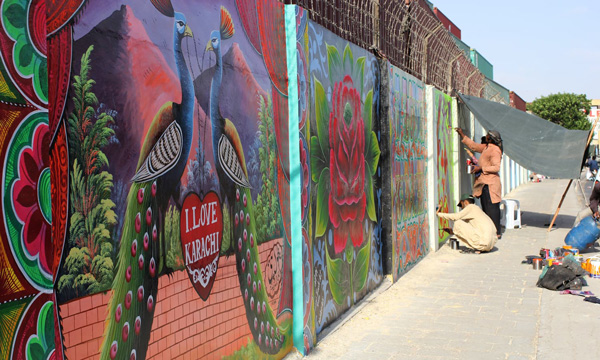 The walls of Pakistan's port city and biggest metropolis, Karachi, have long been smeared with bloodstains of murder victims, hate graffiti and quack cures for erectile dysfunction. But now, artists are painting the walls with cheerful designs under the 'Reimaging the walls of Karachi' project, hoping to create a more positive outlook for its 20 million inhabitants. In recent years, Karachi has seen a phase of extortion, murder and kidnapping - for religious, criminal, ethnic and political reasons. NGO I Am Karachi aims to repaint walls in nearly 1,600 places - right from warehouses to schools and flyovers to underpasses.
Peatonito: Mexico's masked defender rails against cars and fights for pedestrians
Mexico's capital city gets its own superhero in a hooded, caped, black and white ensemble as Peatonito, the 'Little Pedestrian,' pushes back cars, jumps on them and creates zebra crossings with white paint. His black and white cape resembles a pedestrian crossing and he feels that "we live in a car dictatorship." So, Peatonito jumps on cars that are parked on sidewalks, pushes back those that block the free passage of pedestrians, paints cirles around holes on sidewalks and uses a white spray can to create zebra crossings. In real life Peatonito is Jorge Canez, who works with an NGO and emerges as the 'Little Pedestrian' twice a week. His zebra crossing dress has been inspired by wrestling, which is a big pastime in Mexico.
Health ministry, UNICEF launch awareness campaign to control childhood diarrhoea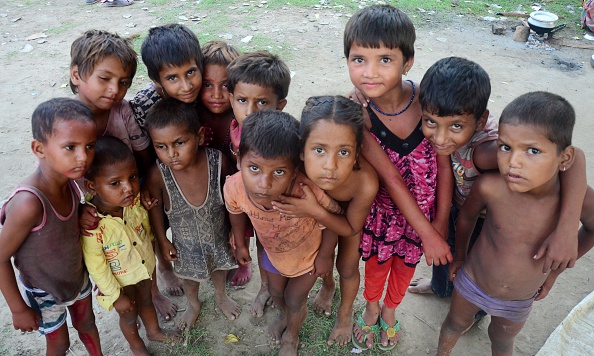 The Union Health Ministry has launched an awareness campaign to ensure zero child deaths with a view to controlling childhood diarrhoea. The infection takes the lives of nearly 1.4 lakh children every year in the country. The awareness campaign, Intensified Diarrhoea Control Fortnight (IDCF) will be observed from 27 July to 8 August. UNICEF said childhood diarrhoea is associated with lack of nutrition, poor hygiene and healthcare, poor access to clean water and sanitation. The government also plans to include Rotavirus in its immunisation programme that covers about 13.5 crore children. The IDCF campaign also saw the launch of a mobile application to monitor data coming from the whole country.
SDGs should avoid environment-development trade-offs, says new UNEP report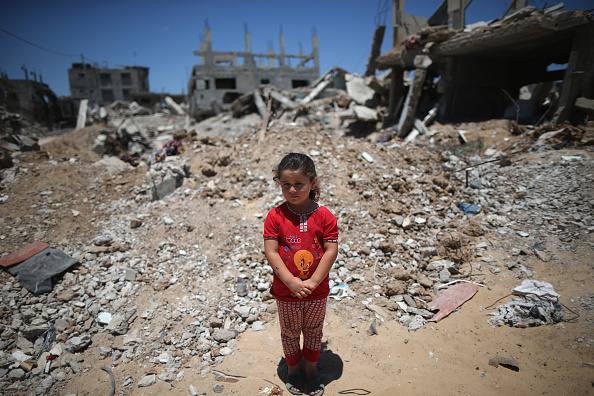 With the Sustainable Development Goals (SDGs) all set to replace the Millennium Development Goals (MDGs), a new report says that efficient use of available natural resources and minimising wastage should be the driving point of the SDGs. The report, 'Policy Coherence of the Sustainable Development Goals' released by the United Nations Environment Programme (UNEP), and developed with support from global think tank Development Alternatives (DA) and the International Institute for Applied Systems Analysis (IIASA), urges the world to find ways for meeting human development needs through environmental conservation. The report calls for promoting synergies and avoiding environment-development trade-offs among the SDGs through a comprehensive analysis of natural resource and socio-economic system interactions.