NGT issues notice to Bakreshwar thermal power plant over river pollution

The eastern zone bench of the National Green Tribunal has issued a cause notice to Bakreshwar Thermal Power Plant, asking why it should not be penalised for dumping fly-ash and polluting Chandrabhaga and Bakreshwar rivers in West Bengal. The tribunal questioned why the power plant will not be liable to pay a penalty of Rs 5 crore for causing environmental degradation. It also noted that the flyash is causing severe injury to the environment, the inhabitants as well as animals dependent on the river water.
Source: Eco-Business.com
Indian Army chief in North-East to take stock of security situation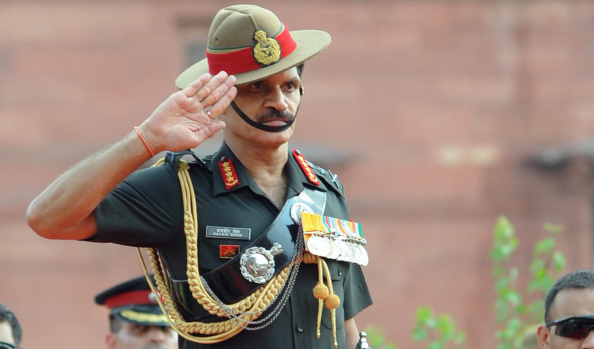 General Dalbir Singh Suhag is visiting the Eastern Army Command for detailed briefings by the army as well as the civilian authorities on the security situation in the region. His visit comes close on the heels of two NSCN-K terrorists being killed in an encounter in Nagaland on Wednesday night. The security forces were fired upon by NSCN-K militants when they were investigating reports of forced recruitment of school boys and kidnappings from Avangkhu and Pokhungri villages by the militants.
Source: India Today
ISIS and Tehreek-e-Taliban send threats to Sri Sri Ravi Shankar, Centre beefs up security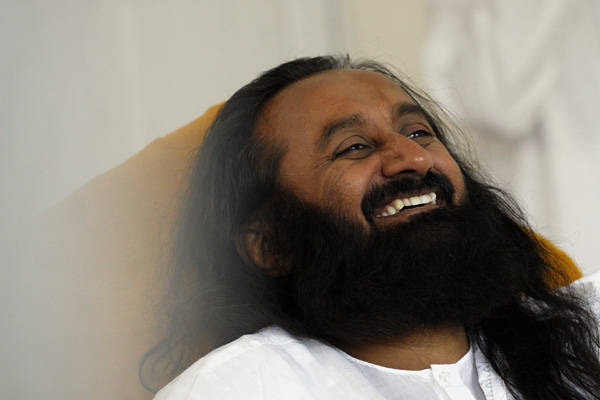 Spiritual leader and the founder of Art of Living (AoL), Sri Sri Ravi Shankar has received death threats from the Pakistan-based militant group Tehreek-e-Taliban Pakistan (TTP) and the West Asia terror group, ISIS. The TTP had carried out the gruesome attack on an army school in Pakistan in which 132 schoolchildren and teachers had died. The Union Home Ministry has directed all states to beef up the security for Sri Sri whenever he is on tour. An AoL centre in Islamabad was set on fire by the Taliban and the ISIS had sent death threats to the spiritual leader's hotel in Penang, Malaysia, when he was on a tour of the country.
As Modi talks about 'political damaads', Rahul Gandhi too wades into a verbal war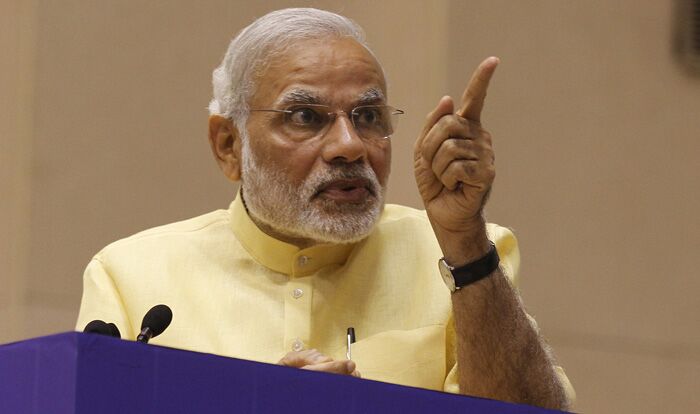 Prime Minister Narendra Modi's criticism of dynastic politics, mentioning 'political damaads', provoked Congress Vice President Rahul Gandhi to talk about BJP's poor governance in Rajasthan and Madhya Pradesh. On a one-day tour to Jammu to celebrate the birth centenary of former J&K minister Girdhari Lal Dogra, Modi said: "We all know how political damaads can be." A short while later, addressing party workers in Jaipur, Rahul retorted: "Modiji ka 56-inch ka chhati 5.6 inch ka ho jayega (Modiji 56-inch chest will shrink to 5.6 inches)." He also questioned PM's silence on the Lalit Modi controversy and the Vyapam scam.
AAP expels dissident Punjab leader, headed for more trouble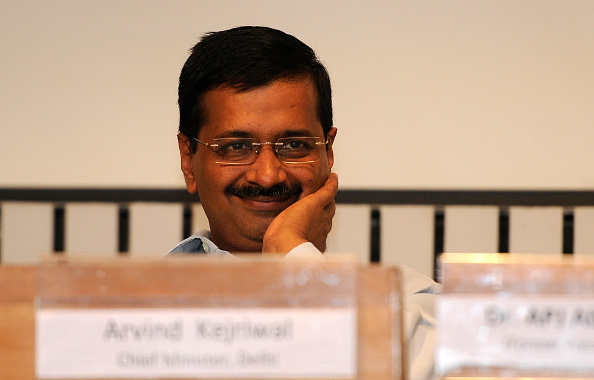 Senior Aam Aadmi Party (AAP) leader from Punjab, Daljit Singh, who had openly criticised the party leadership has been expelled for his "anti-party activities." Singh had been issued a show cause notice earlier this week in which he was charged with damaging the party's image. The rift in AAP has taken place just three months after the party split, with founding members Prashant Bhushan and Yogendra Yadav leaving the party. Resentment has been brewing in AAP's Punjab unit over the highly centralised decision-making process in the party, particularly with regard to the state elections in 2017.
Assam Chief Minister Gogoi warns of offensive against ULFA after murders
Chief Minister Tarun Gogoi has vowed to launch a major offensive against the Paresh Barua-led ULFA, after tension gripped the Hindi-speaking people in Tinsukhia following the murder of a trader and his daughter. The killing of Nandalal Sahu and his daughter Kajol, allegedly by ULFA militants, has led to protests and agitations in the district. There is also apprehension among the Hindi-speaking people of the area after the incident. Gogoi also blamed the Myanmar government for harbouring the militants. Assam Environment and Forest Minister, Atuwa Munda has been in Tinsukia since 15 July view of the sensitive situation.
Iran wants India to develop Chabahar port to access Afghanistan and Central Asia
Ambassador Gholamreza Ansari has said in an interview that Iranian President Hassan Rouhani has asked India to invest in infrastructure projects worth $8 billion, including an expanded role in developing the strategic Chabahar port for access to Afghanistan and Central Asia. Rouhani had suggested a larger role for India during his meeting with Prime Minister Narendra Modi on the sidelines of the Shanghai Cooperation Organisation's summit in Russia, just days before the historic nuclear deal between Iran and the world powers. Ansari blamed "a wall of American pressure" for impeeding Indo-Iran ties.
Gruesome death as pigs eat up five-month-old baby girl near Hyderabad
A five-month-old baby girl was partly eaten and torn apart by stray pigs in Balusupally village near Hyderabad. The baby had been left by her mother, a labourer, in the care of her 11-year-old daughter. As all the five children in the family are girls, it has led to suspicions that the mother deliberately left the baby alone and unprotected. The children's father, S Narsimulu, had committed suicide four months ago as he was unable to pay his debts. The police is investigating the incident.
Shashi Tharoor praises Modi again, says Prime Minister leaves 'positive impression' on his travels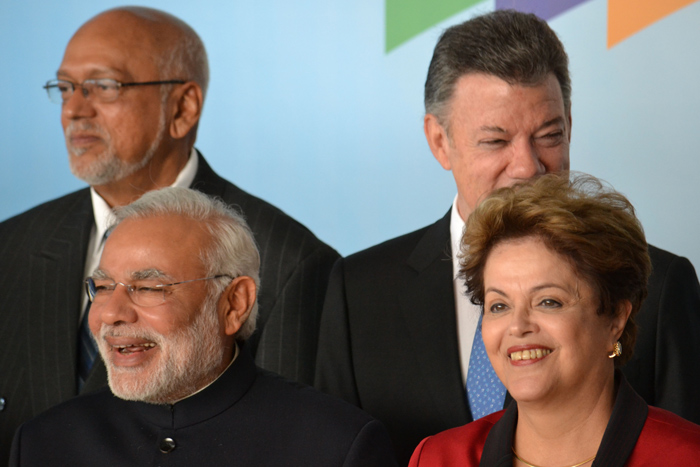 Congress leader Shashi Tharoor has once again praised Prime Minister Narendra Modi, saying that he leaves a "positive impression" during his foreign visits. Tharoor added that Modi does the "right thing" in which ever country he travels to. However, Tharoor, a former Minister of State for External Affairs, also added that there has been no change in India's foreign policy, as the Prime Minister has been pursuing the ones framed by the previous UPA government. He was speaking at the launch of C Raja Mohan's book, 'Modi's World: Expanding India's Sphere of Influence'.
UNESCO seeks probe into journalist Akshay Singh's mysterious death in the Vyapam scam
United Nations Educational Scientific and Cultural Organisation's Director-General, Irina Bokova has called on the Indian authorities to investigate the mysterious death of TV reporter Akshay Singh, who had mysteriously died while covering the Vyapam scam in Madhya Pradesh. She said that such crimes against journalists must not go unpunished. Bokova said: "It is essential for rule of law and for society's right to be kept informed, that the authorities do all they can to clarify the cause of Singh's death. Reporters must be able to carry out their professional duties in a safe environment and crimes against them must not go unpunished."
Pakistan refuses Eid sweets from Indian soldiers at Wagah
Due to mounting tension on the India Pakistan border, Pakistani Rangers refused to accept sweets offered by the BSF on the occasion of Eid. Security personnel at the border have maintained a tradition of exchanging sweets on important festivals, at the International Border in Jammu and along the Attari-Wagah border in Amritsar in Punjab. The BSF Deputy Inspector General in Amritsar, MF Farooqui, told reporters that their gesture of giving sweets on the occasion of Eid was not reciprocated by the Pakistanis at the Attari-Wagah border.
Islamic State suicide attack on Iraqi marketplace kills 115, injures 170
An attack by the Islamic State in a crowded market in Iraq's eastern Diyala province has killed 115 people. Most of those killed were Shias, in an attack thought to be one of the deadliest attacks in the past decade. A small truck blew up in a crowded marketplace at a time when people were shopping for Eid celebrations. Later, the Islamic State claimed responsibility for the attack in a statement posted on Twitter. Diyala, which borders Iran, is the only province in Iraq where Iranian jets are known to have conducted airstrikes against the Islamic State group earlier this year.
Chinese State media says Pakistan shot down a China-made drone
Upholding India's claims, the Communist Party of China's People's Daily newspaper has said that the 'spy' drone shot by the Pakistani army was made in China. The daily said that the DJI Phantom 3 drone is 'the most intelligent, most powerful, and most accessible drone to date'. The report added that the drone sells for $1,200 (Rs 75,000) each. Indian Foreign Secretary, S Jaishankar had clarified that Pakistani claims about the drone were not true, as the Indian forces did not own such a drone. Refuting the claims made by Pakistan, he had said: "It appears to be of Chinese design, and is commercially available off-the-shelf."
Haryana government appoints Parineeti Chopra as 'Beti Bachao, Beti Padhao' ambassador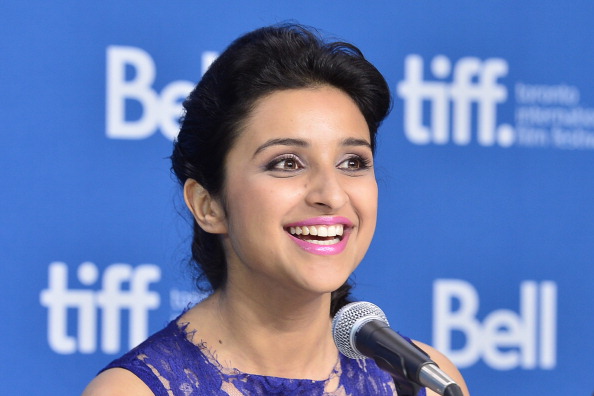 The Haryana government has appointed Parineeti Chopra as its brand ambassador for the 'Beti Bachao, Beti Padhao' campaign to promote the cause of the girl child. She was selected for the campaign as she hails from Haryana's Ambala town. The state government now plans a big event with Chopra in Gurgaon on 21 July to give the campaign a major push. With 879 females per 1,000 males, the north Indian state has one of the worst child sex ratios in the country. In January this year, Prime Minister Narendra Modi had launched the nationwide campaign to promote the cause of the girl child in Haryana itself.
Google blames 'careless humans' after accident injures occupants of driverless car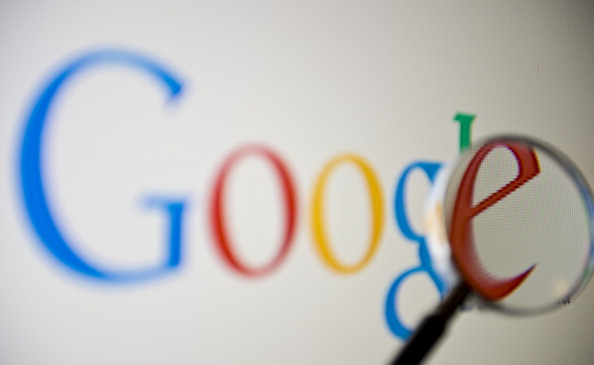 Google has blamed a careless driver for ramming into its self-driving car and causing the first-ever injuries in such an accident. Google revealed that three of its employees, riding in one of its driverless Lexus cars, got injured and had to be taken to a hospital for minor cuts. The accident happened after another car hit it from behind at a traffic light in Mountain View, California, earlier this month. The technology company has been testing self-driven cars since 2009 and it believes that none of the 14 accidents so far have been caused due to cars.
Turmeric could help treat diabetes, but intake in India going down as Indians take to Western fast food
Researchers from the University of Newcastle, led by Professor Manohar Garg, say that curcumin, a substance in turmeric, combined with an omega-3 fat may potentially delay or prevent the onset of type-2 diabetes. Garg, however, issued a warning as studies have found that type 2 diabetes cases are becoming an epidemic in India. He says that turmeric intake has dropped considerably in the country as people are switching to Westernised fast foods which shows a corresponding rise in type 2 diabetes cases.
10-year-old Shubham Jaglan wins World Junior Golf Championship in the US
Shubham Jaglan from Panipat, Haryana, has won the IMG Academy Junior World Golf Championships (9-10 years category) at the Welk Resort in San Diego, California, US. This year he topped the field of over 115 golfers from around the world, in a championship where he had been a runners-up last year. The youngster who moved to Delhi to practice on his game, thanked the Delhi Golf Club for providing him the facilities to practice. He also thanked the Golf Foundation, as well as coach Nonita Lall Qureshi for their support.
Buckingham Palace upset over 80-year old pictures of Queen's Nazi salute
Buckingham Palace has expressed its disappointment over British tabloid's decision to dig out private archival pictures showing a young Queen Elizabeth II seemingly performing a Nazi salute in 1933. The Sun has printed the photogaphs with the headline 'Their Royal Heilnesses'. A Buckingham Palace spokesperson said: "It is disappointing that a film, shot eight decades ago and apparently from HM's (Her Majesty's) personal family archive, has been obtained and exploited in this manner." The seven-year-old Princess Elizabeth is shown in a home movie playing up to the camera in black and white footage shot by the future King George VI at Balmoral Castle in Scotland.
India foils Colgate-Palmolive's bid to patent nutmeg mouthwash
India has foiled an attempt by MNC Colgate-Palmolive to patent a mouthwash formula containing herb extracts, by citing ancient texts that show that it was traditionally used in ancient medicinal practices in the country. The Council of Scientific & Industrial Research (CSIR) submitted proof in the form of references from ancient books, which said that the herb and its extracts of Myristica Fragrans, were used for oral diseases in the Indian systems of medicine. In addition, other third party observations also made submissions against claims by the consumer goods giant.
Shirin Dalvi, editor of Urdu daily Avadhnama, driven to poverty after printing the Charlie Hebdo cartoon
On 17 January this year, Dalvi had reproduced the cover of magazine Charlie Hebdo that depicted the caricature of Prophet Mohammad. Due to this, Dalvi had to lose her job, in addition to facing a number of court cases. Awadhnama eventually had to shut down. For a few months, she even had to go underground and seek shelter with friends and relatives. Six months later, Dalvi is struggling to make ends meet and unable to pay for the school fee of her children. Although she had apologised for printing the cartoon, she she has still not been able to find work. Dalvi has alleged that after the incident, the Urdu media has made her a complete outcast.
Source: The Indian Express
Bodo students write two lakh letters to Prime Minister Modi seeking creation of Bodoland
As part of a campaign launched by the All Bodo Students' Union (ABSU), over two lakh people have written letters to Prime Minister Narendra Modi seeking a separate Bodoland. The letters in Hindi, English and Bodo want the Prime Minister to intervene in the long standing demand of the people and frame a concrete policy on the issue. The ABSU says that in the past one year, only one round of tripartite talks at the bureaucratic level have been held and no political discussions have happened regarding a separate state for the Bodo people.