Vijay Mallya fined Rs 10 lakh for violating Foreign Exchange Regulation Act rules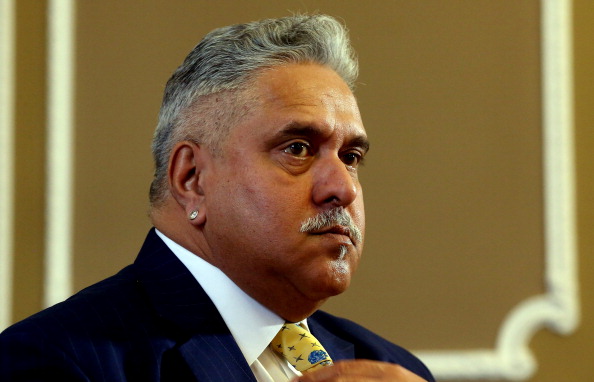 The Supreme Court has fined Vijay Mallya Rs 10 lakh for violating Foreign Exchange Regulation Act (FERA) rules while advertising for Kingfisher at the Formula One championships abroad. Mallya did not take permission from the Reserve Bank of India for paying $2,00,000 to the UK-based Benetton Formula for promoting Kingfisher in F1 races in the UK and some European countries. The Supreme Court dismissed Mallya's appeal against the case lodged by the Enforcement Directorate and imposed the fine as costs towards the case. Mallya was in news just last week for having sold Kingfisher to Heineken for Rs 872 crore.
Telangana government threatens to seek army help for piled-up garbage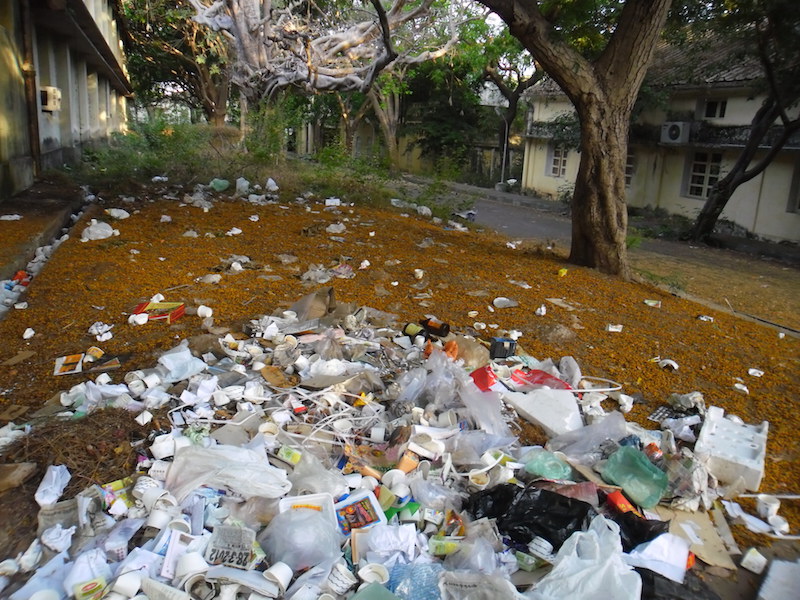 With the strike by sanitation workers entering its eighth day, the Telangana government has threatened them with cancelling their job contracts and recruiting new people if they fail to resume work. The government even indicated that it would bring in the army and police to control the agitation if the 27,000 employees and their unions did not withdraw the strike or if they interrupted cleaning activities by other workers. However, the warnings had no impact on the workers who have only vowed to intensify their strike. Last week the Hyderabad police had cleaned up the area near the Charminar after garbage had piled up.
Source: Deccan Chronicle
Global warming may eat up $200 billion crops globally by 2050: Study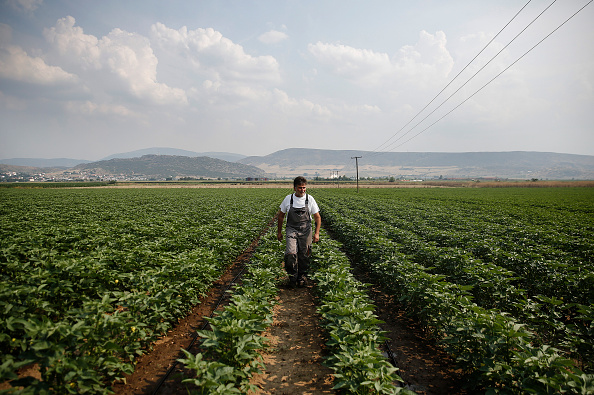 A whopping $200 billion worth of wheat, rice and maize crops could be lost by 2050 globally if the issues arising from global warming are not addressed on a war-footing, says the Council on Energy, Environment and Water (CEEW) - an independent NGO. This decline in crop yields will be mainly due to the shortening of the growing season caused by higher average temperatures. The study also warned that around 750 million people in South Asia could face extreme water shortage, or 1.8 billion people could face chronic water shortage by 2050, due to population growth. Climate-related stress could also add to the already steady growth of migration from rural areas to cities, Arunabha Ghosh, chief executive CEEW, added.
Mufti cautions BJP, RSS: JK Assembly has power to reject Indian laws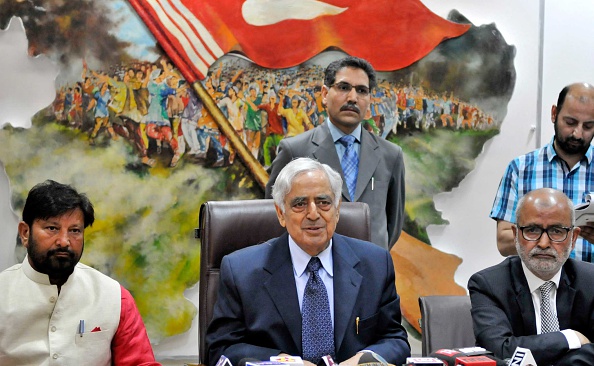 Jammu & Kashmir Chief Minister Mufti Muhammad Sayeed has urged people to protect Article 370 of the Indian Constitution that gives special status to J&K, saying that the state assembly is the "powerful institution which has the prerogative to accept or reject laws passed in the Indian Parliament." Sayeed was speaking at the Martyrs' Graveyard in old Srinagar, after paying floral tributes to the martyrs of 13 July 1931 who had fought against the British rule. He also welcomed the recent talks between India and Pakistan, saying: "goli se nahi, baat banegi boli se (solutions will happen from talks and not guns)." He expressed concern over the rising water level in the Jhelum and wants to revive a Central Water Commission plan of 2010 to prevent future floods.
Source: Greater Kashmir
Chief Minister Akhilesh Yadav suspends IPS officer who complained against Mulayam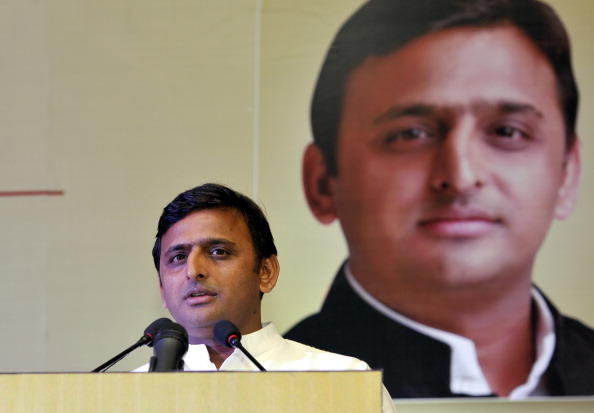 The Uttar Pradesh government has suspended Inspector General of Police, Civil Defence, Amitabh Thakur, who had accused Samjawadi Party chief Mulayam Singh Yadav of threatening him. A press release issued on Monday night said that the IPS officer has been suspended as he has been "found guilty of arbitrariness, indiscipline, anti-government stance, ignoring the instructions of High Court, ignorance to the obligations and duties associated with his post." Earlier, UP chief minister Akhilesh Yadav had said: "When Mulayam Singh Yadav can scold the chief minister, there is nothing wrong in his scolding an official." The IPS officer has asked for protection and claims that he was threatened as his wife had filed a corruption case against a state minister.
CBI raids home and office of activist Teesta Setalvad over alleged FERA violation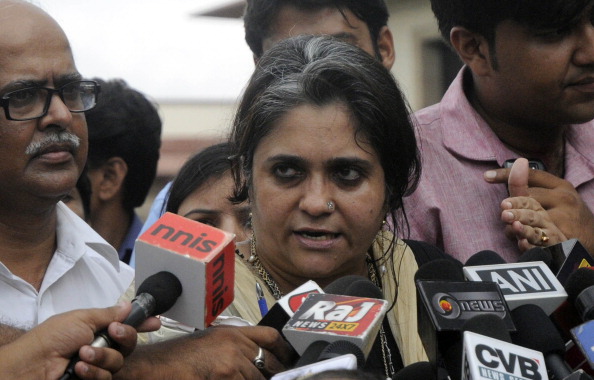 The Central Bureau of Investigation (CBI) raided the home and office of activist Teesta Setalvad in Mumbai on Tuesday. A case is on against teesta, her husband Javed Anand and businessman Gulam Mohammed Peshimam - both of who are directors in Sabrang Communications and Publishing, for allegedly receiving funds from foreign entities without prior permission from the government. Setalvad has been working for the victims of the 2002 riots in Gujarat and alleges that the ruling BJP is victimisng her. The Gujarat Police accuses her of embezzling funds meant for a riots museum.
As Iran and 6 major powers make peace, crude oil prices tumble by a dollar
Iran and the six major powers - the US, the UK, France, China, Russia and Germany have finally arrived at a deal. This involves Iran curbing its nuclear programme and allowing UN inspectors to visit its military sites in exchange for lifting of sanctions. However, the markets reacted with crude oil prices falling by over a dollar, with Brent crude coming down to $56.66 a barrel. Easing of sanctions could see Iran's oil exports increase over a period of time, in a market that is already saturated with oil. An Iranian diplomat told Reuters: "All the hard work has paid off and we sealed a deal. God bless our people."
Hurriyat leader Syed Ali Shah Geelani declines Pakistan High Commission's Eid Milan invite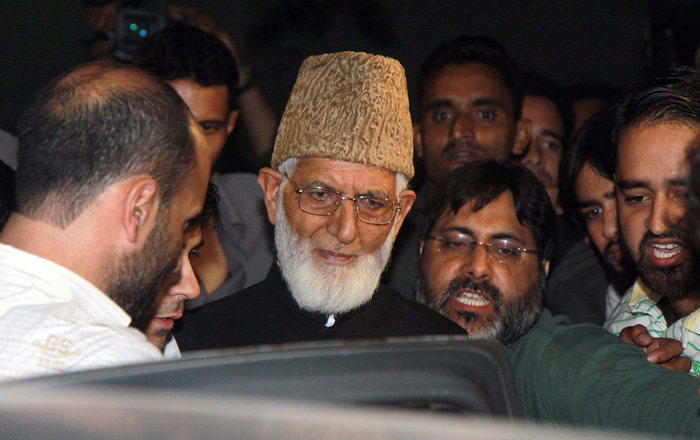 Separatist leader Syed Ali Shah Geelani sprung a surprise on Pakistan by announcing that he will not attend the Eid Milan being hosted by the Pakistan High Commission on 21 July over Kashmir being 'ignored' by Prime Ministers Nawaz Sharif and Narendra Modi in Russia last week. In an interview with IANS, Geelani said: "The Kashmir issue is a question of life and death for us. Nobody can take us for granted. And I will not attend the Eid Milan in New Delhi to register a symbolic protest." It is not just Geelani, nobody from the Hurriyat Conference will attend the event. Last year, the Narendra Modi government had called off foreign secretary-level talks with Pakistan after High Commissioner Abdul Basit held a meeting with separatist leaders on the eve of the dialogue.
27 killed in religious stampede on Godavari river in Andhra Pradesh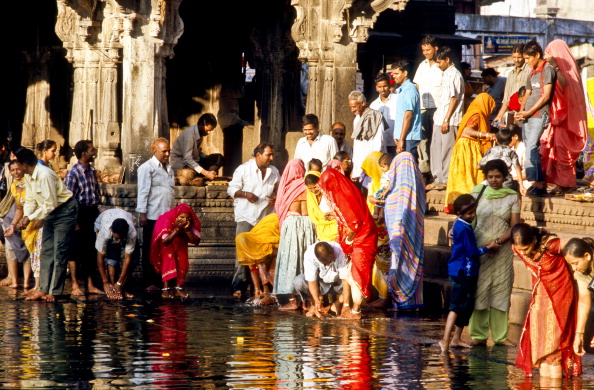 At least 27 people, mostly women, were killed in a stampede at a bathing ghat in Rajahmundry in East Godavari district during the Maha Pushkaralu festival. Lakhs of people had converged on various ghats for the holy dip. The injured people have been rushed to different hospitals in the city. Prime Minister Narendra Modi paid condolences over Twitter to the bereaved families. Modi also spoke with Andhra Chief Minister Chandrababu Naidu about the situation. Naidu, who is monitoring the situation from a control room, has ordered more police to control the crowds. He had taken a dip at the same ghat earlier in the morning.
IPL betting scandal: CSK, RR suspended for 2 years; Meiyappan, Kundra banned for Life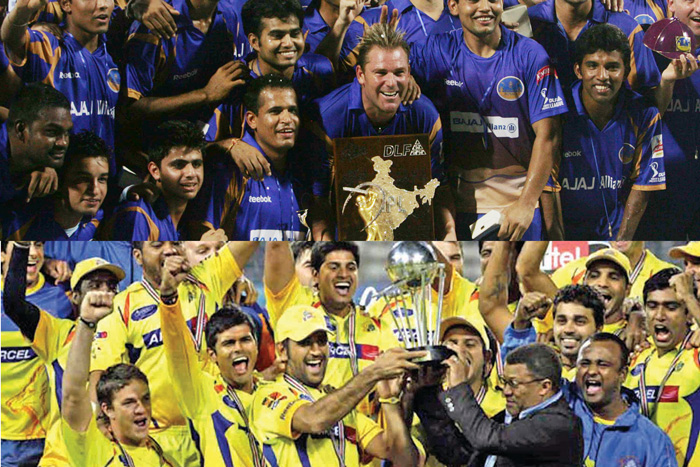 Rajasthan Royals (RR) and Chennai Super Kings (CSK) have been suspended for two years by the Supreme Court-appointed Justice Lodha committee from participating in the cash-rich Indian Premier League (IPL) for two years. Apart from the ban on the two IPL franchises, the Lodha committee imposed a life suspension and a five-year-ban on both Raj Kundra, co-owner RR, and Gurunath Meiyappan, CSK team official. Kundra and Meiyappan were found guilty of betting during the 2013 season of the IPL. When asked about the fate of IPL COO Sundar Raman, Justice RM Lodha said, the committee feels that the investigation requires more work to pronounce a verdict against him.
Iran to get access to over $100 billion as it begins to dismantle its nuclear infrastructure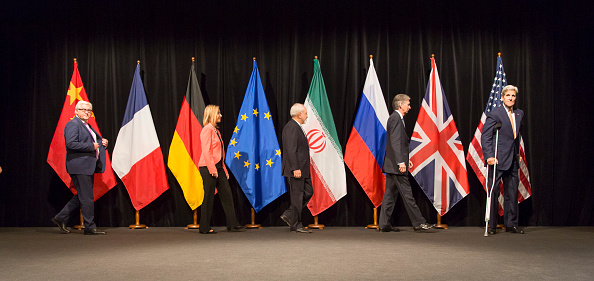 American officials are optimistic that Iran would get more than $100 billion as its assets are unfrozen across the world. However, if Iran does not comply with the terms of the deal, the UN Security Council may impose sanctions again within 65 days. Under the deal, Iran has promised to curb its nuclear programme and will allow UN inspectors to visit its military sites. It will steadily dismantle most of its nuclear infrastructure. In exchange, the harsh economic sanctions, imposed over nine years, will be taken down giving a boosting to Iranian economy. The deal, called the Vienna pact, still needs the approval of the US Congress as well as the Iranian Majlis before it can be implemented.
NASA's Mars rover Curiosity takes images of large sunspots
NASA's Mars rover, Curiosity has taken images of large sunspots on the face of the Sun that is turned away from the Earth. Currently, scientists do not have any views or images of the sun from the other side of the solar system, which is opposite the Earth. Information about sunspots that develop before they come into view of the Earth and Earth-orbiting spacecraft could help predict space-weather impacts of solar emissions linked to sunspots. Space weather forecasting aids in anticipating and taking precautions against possible effects of solar storms on spacecraft orbiting Earth and elsewhere in the solar system. Intense space weather can degrade telephone communications, broadcasting and other electronic technology on Earth.
Flipkart offers Rs 50,000 allowance to employees for child adoption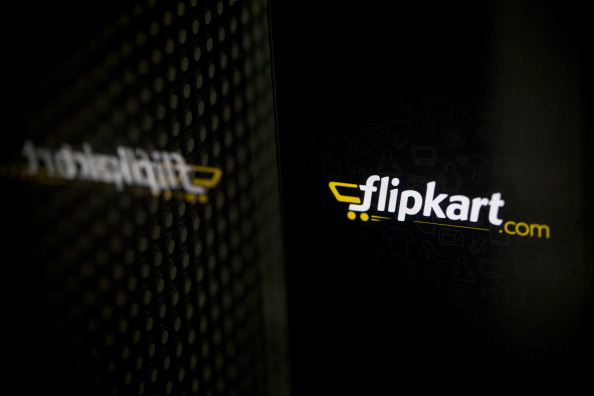 While relaxing maternity and paternity policies, e-commerce giant Flipkart is now offering an allowance of Rs 50,000 to employees who adopt children. The adoption allowance, that came into effect from 10 July can be used towards legal, agency, regulatory costs or other costs that may arise during the adoption process. Also, Flipkart will allow female employees adopting a child below the age of 12 months the same benefits as given under its maternity leave policy - six months paid leave along with four months of flexible working hours. For children over an year, the employee can avail three months paid leave and four months of flexible working hours. Male employees are also eligible for the same benefits.
With revolutionary tech, multiple smartphones can be wirelessly charged at the same time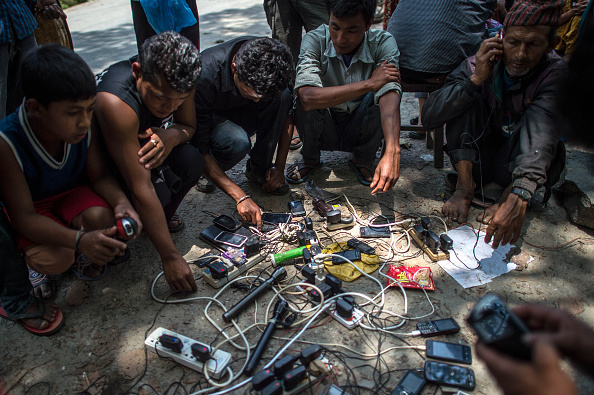 With a new Wi-Fi like system, mobile phones that are in a close range to the charging area, will pick up power automatically as needed. The new technology, developed by the Korea Advanced Institute of Science and Technology (KAIST) in South Korea is capable of charging multiple smartphones concurrently. The phones can be moved in any direction as long as these are one metre away or high up in the air. According to researches, the technology works just the way Wi-Fi works.
Biggest recall in India by GM: Spark, Beat and Enjoy models to be rectified for keyless entry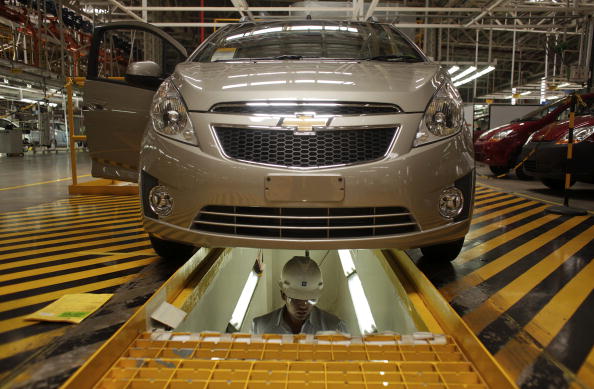 General Motors is recalling 1.55 lakh vehicles in India that were made between 2007 and 2014, to rectify faulty remote keyless entry accessory. The biggest recall of vehicles in the country, the recall is happening for Chevrolet Spark, Beat and Enjoy models. The previous biggest recall in the country was by Ford for 1.32 lakh units of Fiesta and Figo in 2013. Since the industry body, Society of Indian Automobile Manufacturers, introduced voluntary recall of vehicles over safety issues in July 2012, over nine lakh vehicles have been recalled in India.
West Bengal nurse yanks off child's thumb, throws it in dustbin
A government hospital nurse in Dakshin Dinajpur, West Bengal, yanked off the thumb of an infant and threw it in the dustbin. The loss of the thumb was discovered by the child's mother who saw her daughter bleeding profusely and protested against the hospital authorities. An inquiry found that nurse, Rakhi Sarkar, tore the finger off while removing a bandage. Senior doctors then asked the child to be taken to Kolkata, almost 600 kms away, for plastic surgery and turned the baby and her family away. The opposition parties have blamed the government and Chief Minister Mamata Banerjee, who also holds the health portfolio, for the deteriorating healthcare services in the state.
Assam MP Rajen Gohain releases 10 lakh fish seed in Kolong river, Raha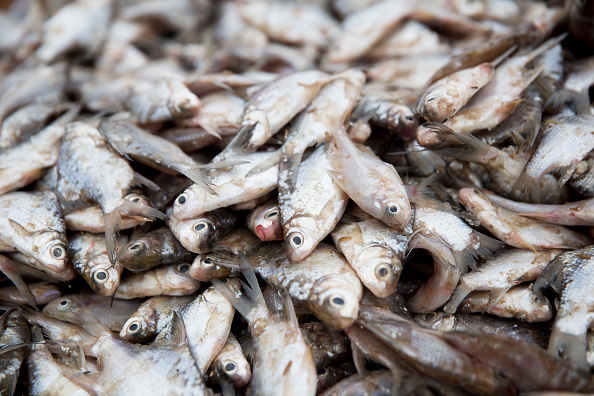 Member of Parliament from Nagaon, Assam, Rajen Gohain, released fish seed in the Kolong river, Raha, to promote fish breeding amongst rural people. Addressing fish farmers from nearby villages, Gohain said that more such efforts would help in enhancing fish production in the natural water bodies in the state. The minister was aided by experts from the Assam Agricultural University and they released around 10 lakh fish seed of major Indian carps to enhance fish production in natural water. Fish farming, also called ranching, is a scientific way to breed fish in natural water bodies.
Andhra Pradesh to give a fillip to renewable energy by setting up 'energy university'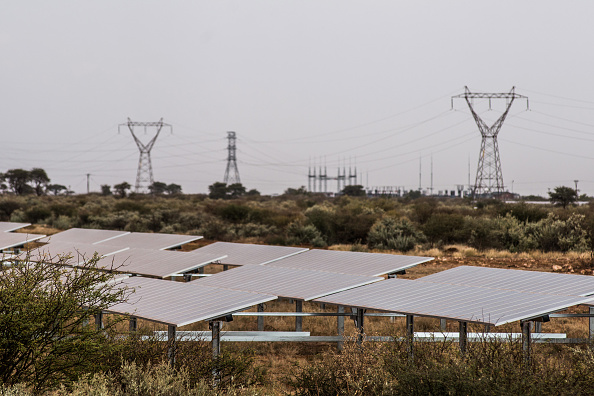 The Andhra Pradesh government is planning to set up an 'energy university' with focus on research orientation and development of energy efficiency, energy conservation, renewable sources. To be set up with the cooperation and support of the Centre, the university will offer post graduate, PhD and research application courses. Besides the Union government, funding for the university will come from public sector undertakings like NTPC, PGCIL, PFC, REC and private sector companies. The state government plans to establish 5,030 MW of solar and 4,150 MW of wind energy projects in the next five years to ensure low carbon growth.