Hurriyat leader Syed Ali Shah Geelani declines Pakistan High Commission's Eid Milan invite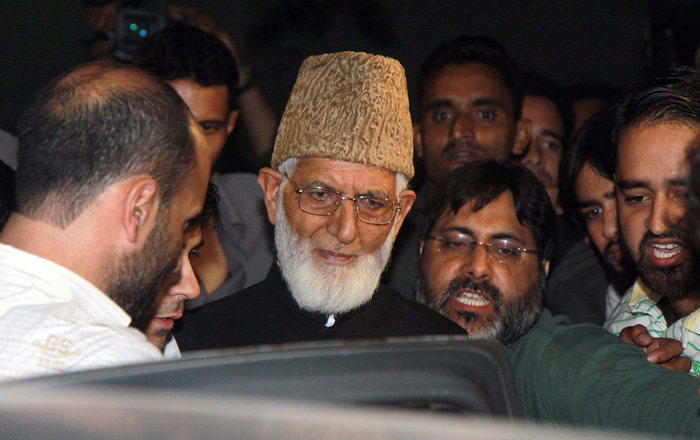 Separatist leader Syed Ali Shah Geelani sprung a surprise on Pakistan by announcing that he will not attend the Eid Milan being hosted by the Pakistan High Commission on 21 July over Kashmir being 'ignored' by Prime Ministers Nawaz Sharif and Narendra Modi in Russia last week. In an interview with IANS, Geelani said: "The Kashmir issue is a question of life and death for us. Nobody can take us for granted. And I will not attend the Eid Milan in New Delhi to register a symbolic protest." It is not just Geelani, nobody from the Hurriyat Conference will attend the event. Last year, the Narendra Modi government had called off foreign secretary-level talks with Pakistan after High Commissioner Abdul Basit held a meeting with separatist leaders on the eve of the dialogue.
27 killed in religious stampede on Godavari river in Andhra Pradesh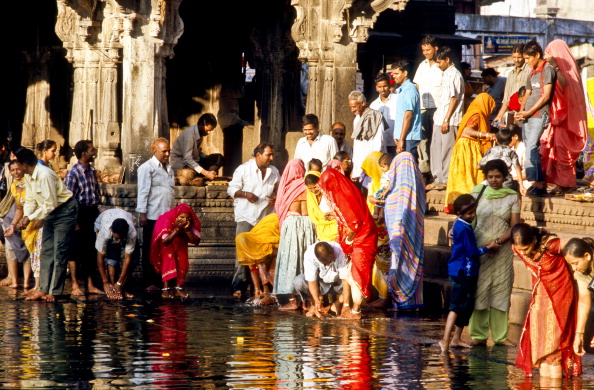 At least 27 people, mostly women, were killed in a stampede at a bathing ghat in Rajahmundry in East Godavari district during the Maha Pushkaralu festival. Lakhs of people had converged on various ghats for the holy dip. The injured people have been rushed to different hospitals in the city. Prime Minister Narendra Modi paid condolences over Twitter to the bereaved families. Modi also spoke with Andhra Chief Minister Chandrababu Naidu about the situation. Naidu, who is monitoring the situation from a control room, has ordered more police to control the crowds. He had taken a dip at the same ghat earlier in the morning.
IPL betting scandal: CSK, RR suspended for 2 years; Meiyappan, Kundra banned for Life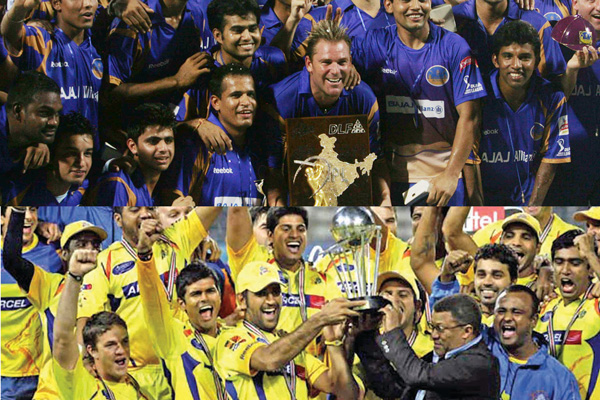 Rajasthan Royals (RR) and Chennai Super Kings (CSK) have been suspended for two years by the Supreme Court-appointed Justice Lodha committee from participating in the cash-rich Indian Premier League (IPL) for two years. Apart from the ban on the two IPL franchises, the Lodha committee imposed a life suspension and a five-year-ban on both Raj Kundra, co-owner RR, and Gurunath Meiyappan, CSK team official. Kundra and Meiyappan were found guilty of betting during the 2013 season of the IPL. When asked about the fate of IPL COO Sundar Raman, Justice RM Lodha said, the committee feels that the investigation requires more work to pronounce a verdict against him.
Iran to get access to over $100 billion as it begins to dismantle its nuclear infrastructure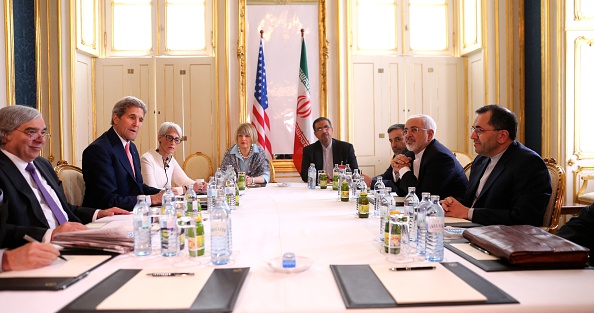 American officials are optimistic that Iran would get more than $100 billion as its assets are unfrozen across the world. However, if Iran does not comply with the terms of the deal, the UN Security Council may impose sanctions again within 65 days. Under the deal, Iran has promised to curb its nuclear programme and will allow UN inspectors to visit its military sites. It will steadily dismantle most of its nuclear infrastructure. In exchange, the harsh economic sanctions, imposed over nine years, will be taken down giving a boosting to Iranian economy. The deal, called the Vienna pact, still needs the approval of the US Congress as well as the Iranian Majlis before it can be implemented.
India says $100 billion green fund just not enough to tackle climate change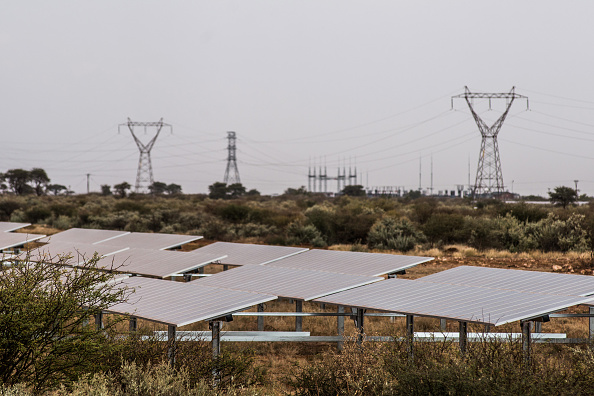 India has said that the commitment by rich nations to generate $100 billion towards the Green Climate Fund (GCF) by 2020 will not be enough to fight climate change. India also stressed that countries which had pledged to cut down their emissions should fulfil their commitment even if a new global pact is arrived at in Paris later this year. Environment Secretary Ashok Lavasa, speaking at a FICCI event in Delhi, said that India is in the advanced stages of finalising its Intended Nationally Determined Contributions (voluntary pledges that countries are making to cut carbon pollution), but wants countries to set "ambitious" pre-2020 actions to tackle climate change.
Centre clears defence deals worth Rs 30,000 crore, to buy anti-aircraft guns and planes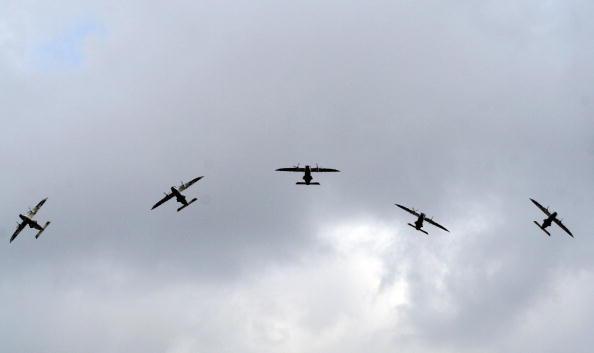 In a meeting on Tuesday, the defence acquisitions council (DAC) cleared pending projects worth over Rs 30,000 crore. Among a variety of defence equipment that has been cleared, the most important is replacing obsolete air defence artillery guns from the 1960s and 1970s. The other important acquisition will be the four P-8I long-range maritime patrol aircraft for the Navy. The government also hopes that it will be able to buy defence equipment from Indian companies who will enter the defence manufacturing space.
Iran nuclear deal bodes well for India, to benefit on many fronts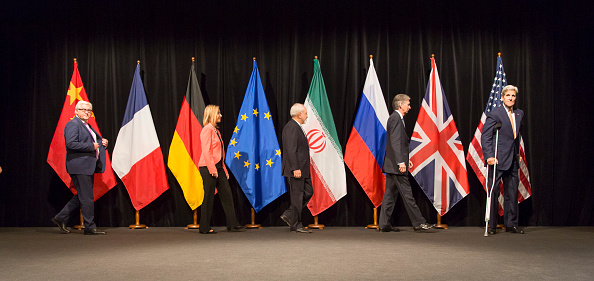 In anticipation of deal happening between Iran and the global powers, India had been upping its relations with Iran under Prime Minister Narendra Modi. Just last week Modi met with Iranian President Hassan Rouhani in Ufa, Russia. Before that, National Security Advisor Ajit Doval visited Tehran, so did union minister Nitin Gadkari and also foreign secretary S Jaishankar. For India, the biggest benefit of the deal is that oil prices will continue to remain low for a long time. India will be better placed to persuade Iran over building the North-South corridor from Chhabahar port to Afghanistan and Central Asia. ONGC Videsh, which had discovered 12.8 trillion cubic feet of gas reserves in Iran, would now like to get the development rights for it.
Ford Foundation freezes funding to India after government clampdown

The Ford Foundation has decided to freeze a $4 million funding to India after the Indian government came down heavily on international organisations for meddling in domestic politics. The Ford Foundation has donated more than $500 million to India since opening its first overseas office in Delhi in 1952. News agencies have quoted an official saying: "We don't want to move ahead until the time we are clear about the rules and nothing we do is viewed as illegal." The Modi government has accused foreign charities of trying to hamper industrial projects on social and environmental grounds, and he has criticised them for being "five-star activists."
Kidnapped auxiliary policemen found killed by the Maoists in Chhattisgarh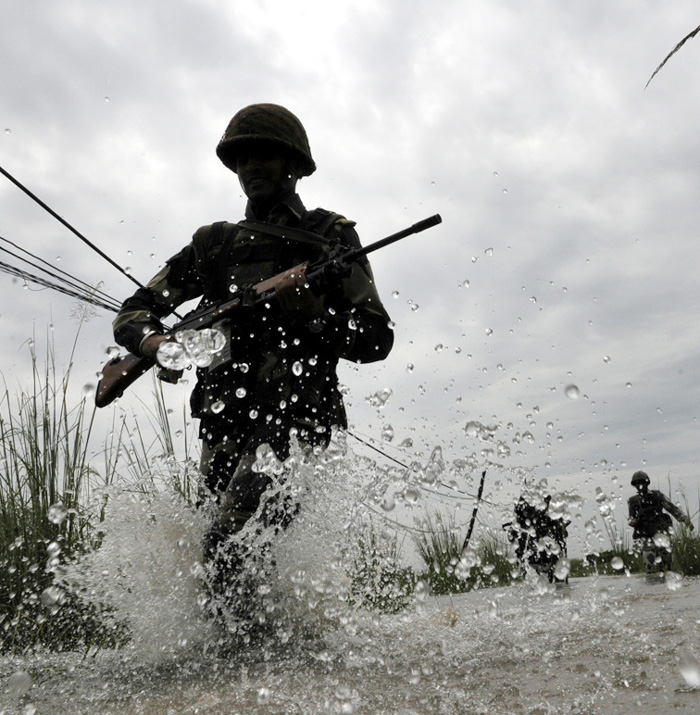 Four policemen, all assistant constables, kidnapped from a bus by Maoists on Monday were found dead in Chhattisgarh's Bijapur district. Their bodies were found just five km from where they had been kidnapped. Police said that they had been killed with sharp weapons and their bodies thrown in a forest areas close to a paramilitary camp. Residents of local villages, the policemen, Jaidev Yadav, Mangal Sodi, Raju Tela and Rama Majji, were recruited as auxiliary personnel, and used to assist the state police in anti-Naxal operations.
Mumbai blasts accused Yakub Memon likey to be hanged on 30 July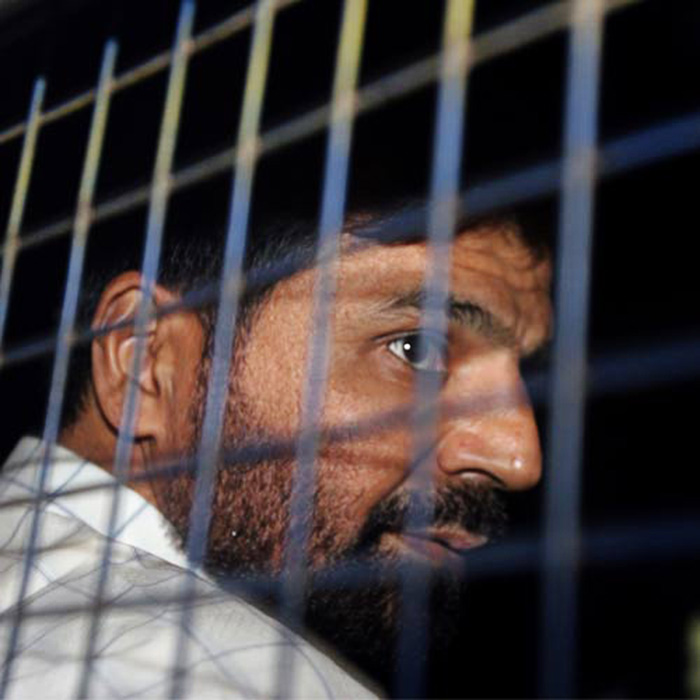 Convict in the Mumbai serial blasts of 1993, that killed over 250 people, Yakub Memon is likely to be hanged on 30 July if his curative petition for mercy is rejected by the Supreme Court. Memon, who is a key conspirator along with Dawood Ibrahim, had been awarded the death penalty by a special Tada court. Currently lodged in the Nagpur Central Jail, Memon's mercy petition had earlier been rejected by President Pranab Mukherjee in April this year. Maharashtra Chief Minister Devendra Fadnavis has said that the state government will follow the directives given by the Supreme Court.
Champions League T20 discontinued due to poor interest from cricket fans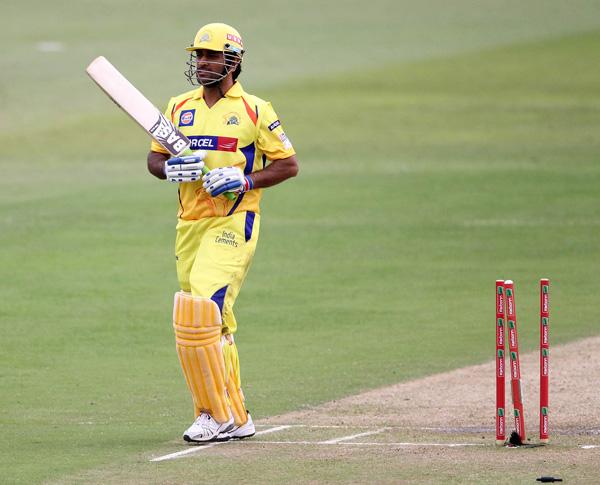 This is a second successive blow for cricket in as many days. The Champions League T20 (CLT20) tournament has been discontinued with immediate effect due to lack of interest amongst fans. The Governing Council, comprising representatives of Cricket South Africa, Cricket Australia and the Board of Control for Cricket in India (BCCI) unanimously decided to scrap the tournament. The CLT20, which was to be held this year in September and October, too will not take place. An international tournament, it brought together teams from IPL, Australia's Big Bash League, South Africa's Ram Slam T20 Challenge and Caribbean Premier League along with the other qualifiers.
Campaigner Anna Hazare to go on indefinite hunger strike over land bill and OROP in October
Anna Hazare has decided to go on an indefinite hunger strike at the Ramlila ground in Delhi from 2 October over the land acquisition bill and the One Rank One Pension (OROP) issue. He met former defence officials at his village Ralegan Siddhi and discussed ways in which OROP could be taken up with the government. Hazare had earlier written to Prime Minister Narendra Modi requesting him to implement the OROP scheme as he feels that soldiers deserve to lead an honourable life after retirement. He had earlier in February this year launched an agitation on the land acquisition bill along with a clutch of activists and grassroots organisations from across the country.
PM Modi launches Skill India to convert country into global human resource capital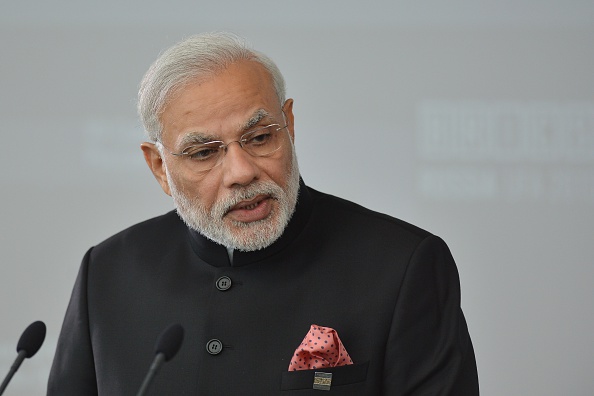 Prime Minister Narendra Modi launched the Skill India campaign that aims at promoting entrepreneurship among youth. The government has set an ambitious target of skilling 40.2 crore people by 2022. Drawing a parallel with China, Modi said that if China can be the manufacturing centre of the world then India can be the human resource capital of the world. He added that the country's training institutions must become dynamic and pointed out how technology is changing things. Modi said: "I will form an army of poor, every poor is my soldier, we will win this war against poverty on behalf of their strength."
Pakistan claims shooting down Indian drone, army denies sending one across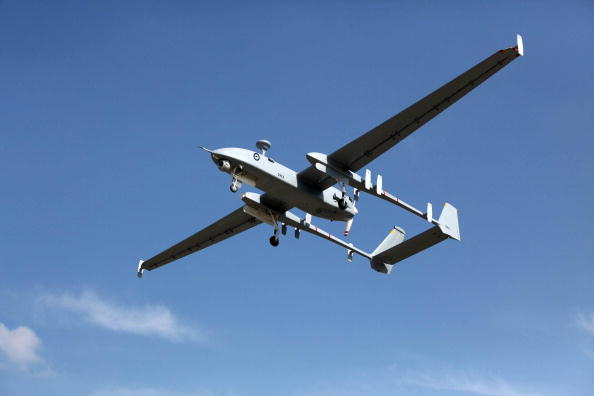 Pakistani newspaper Dawn reported that the Pakistan military had shot down an Indian spy drone along the Line of Control (LoC) in Bhimber, Pakistan-occupied Kashmir (PoK). In a press statement, the Inter-Services Public Relations (ISPR) said: "The Indian spy drone had violated Pakistani airspace after which it was targeted by Pakistani forces and brought down for violation of Pakistan's territorial integrity. The spy drone is used for aerial photography." However, the defence ministry denied the incident, saying: "Some reports of a drone crash in PoK are being referred to. No drone or UAV crash of Indian Army has taken place."
BJP MLA gets one-year rigorous imprisonment for misbehaving with policeman
A Madhya Pradesh court has awarded one-year rigorous imprisonment to BJP MLA Satish Malviya for misbehaving with a constable. It also imposed a fine of Rs 500 on the MLA. The sentence was awarded by Judicial Magistrate Manoj Sharma on Malviya for voluntarily causing hurt, preventing him from discharging his duties and punishment for criminal intimidation. The MLA was later granted bail.
AAP gets Rs 2.7 lakh after Kejriwal appeals for funds, #dhokebazkejri trends on Twitter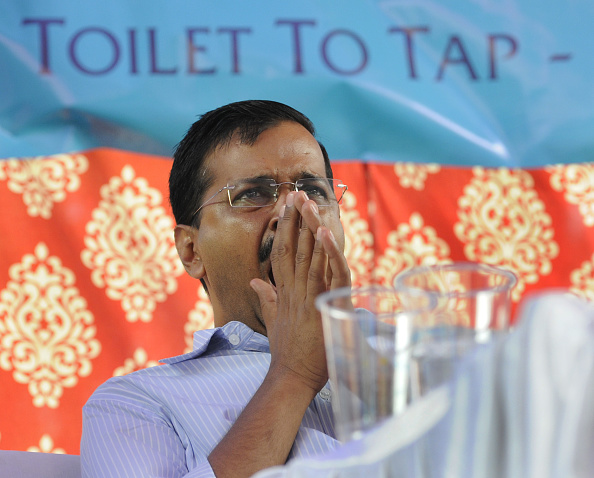 The Aam Aadmi Party (AAP) received nearly Rs 2.7 lakh as funds after AAP chief Arvind Kejriwal made an appeal to people saying AAP has run out of money and needs funds for its day-to-day expenses. "After we came to power, our funds exhausted. Now we want funds to run our party and we want it from the public," said Arvind Kejriwal on Tuesday. However, he was ridiculed and criticised for asking for money from the public. Within a few minutes of his appeal, #dhokhebazkejri started trending on twitter and his critics wanted to know where had the Rs 21 crore, that APP had collected earlier, disappeared. However, Kejriwal told ANI that his party is a clean party that doesn't source money the "wrong way" thus depending heavily on public funds.
Gandhiji's humble charkha goes solar, to make debut before Bihar elections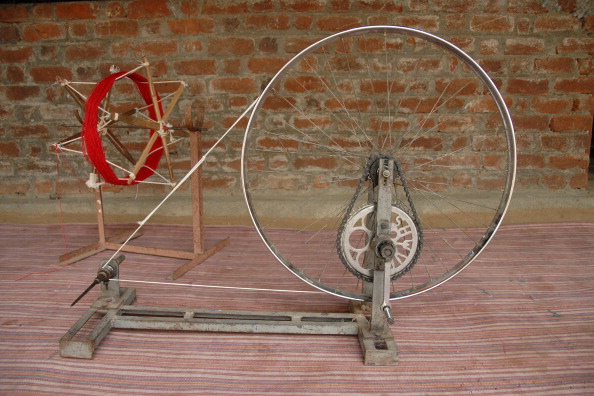 Mahatma Gandhi's charkha, largely relegated to museums is all set to get a hi-tech facelift. An organisation, Surat Engineering Vikas Association (SEVA) has designed a solar powered Charkha which will be 10-12 times more efficient than the hand-operated spinning wheel. The Modi government intends to launch this solar charkha in Bihar with an eye on ensuing assembly elections. It will be particularly beneficial in areas where there is still no electricity.
Mangar is a forest: say Union environment ministry and Haryana forest department
The Union ministry of environment along with the Haryana forest department have said that the Mangar village is actually a dense forest, which makes it the last remaining virgin forest in Delhi-NCR. Satellite mapping found that Mangar has six lakh trees in over 3,793 acres. Out of the total area of 4,262 acres, 3,810 fall under the dry deciduous forest. Nearly 1,119 acres do not have much vegetation as mining has destroyed this area, even after it was closed nearly a decade back. Many companies had sought to change the land use for the Mangar forest, hoping to bring it under 'development'.
Source: Hindustan Times
Apex court orders 64 foreigners' tribunals and better fencing of Indo-Bangla border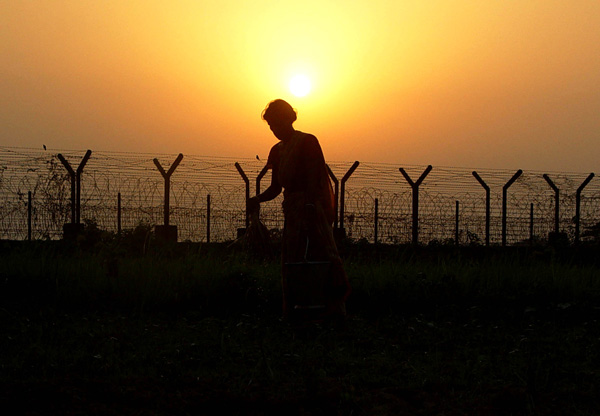 The Supreme Court has ordered the Centre and the Assam government to set up 64 additional tribunals for foreigners, improve border security management with roads and electrification on the Assam-Bangladesh border. It also accepted court Commissioner Upamanyu Hazarika's report on his Assam-Bangladesh border visit. His report pointed out that in the Dhubri sector there was no patrolling of the riverine section on the international border. In Silchar, the floodlights were not operational and there were no electrified fences in the sector. Hazarika's report also points out that there was no state police patrolling, due to which infiltration was still going on.
Prime Minister to hold meeting with North-East chief ministers on development issues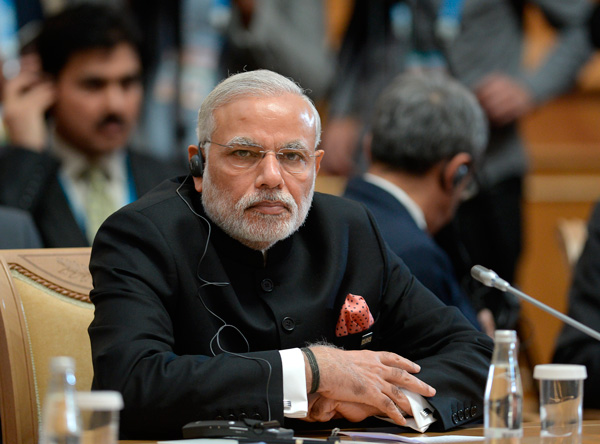 Prime Minister Narendra Modi will chair a meeting with the chief ministers of the North-Eastern states, including Sikkim on Wednesday. The focus of the meeting is development projects in the region. This comes on the heels of Home Minister Rajnath Singh's visit to the North-East last week where he also had met with all the chief ministers to discuss issues related to counter-insurgency operations, effective functioning of anti-extortion cells, strengthening and equipping of state police forces, terrorism and effective guarding of international borders.
Tripura imposes complete ban on plastic bags, to impose heavy penalties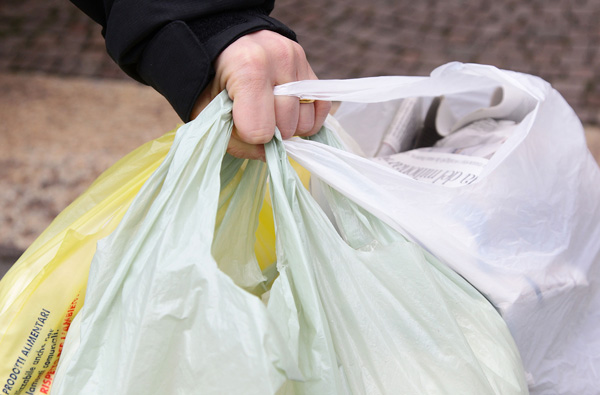 Tripura has imposed a total ban on the use, manufacture, import, storage and sale of plastic bags. The Tripura State Pollution Control Board (TSPCB) has issued a public notification and plans to impose fines ranging between Rs 100 to Rs 1,000. For repeated violations, the TSPCB even plans to impose a hefty fine of Rs one lakh or jail an offender. TSPCB chairman Amitava Debroy said: "The government has been observing that plastic bags are littered around and pose a detrimental effect on the environment and flowing of water through drains and canals."