Days after satellite launch success, Antrix Corporation's website gets hacked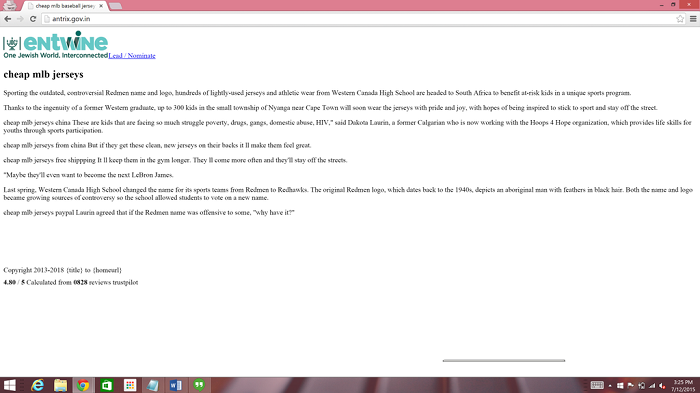 In a second cyber-attack on an Indian institution in just a fortnight, the home page of Antrix Corporation, ISRO's commercial arm, was hacked on Sunday even though the other pages were fine. Antrix is the marketing arm for the commercialisation of space products, technical consultancy services and transfer of technologies for ISRO. It provides space products and services to international customers and boasts of clients which include top telecommunication companies and space institutions in Europe, Middle East and South East Asia. Barely a fortnight back, the official website of the National Institute of Technology was hacked and defaced by a Pakistan cyberhacker, who had then announced the hacking on Facebook. The incident happened the same week that the prime minister launched the Digital India initiative.
India launches own satellite-based navigation system, joins an elite club of nations
Civil Aviation Minister Ashok Gajapathi Raju launched the GPS-Aided Geo Augmented Navigation GAGAN, that provides geo-spatial location information along with velocity and time with great precision. This will enable better navigation for the aviation industry and will result inimproved efficiency, direct routes, increased fuel savings, and reduced workload of flight crew and Air Traffic Controllers. Apart from South Asia, it will provide location information in South-East Asia, Middle-East Asia and North-Central regions of Asia with an accuracy of three metres. Currently, only USA, Russia and Japan have such navigation technology. To be operated from Bangalore, GAGAN will have a total of 16 link stations in various parts of the country.
Malala's revenge: inaugurates girls' school on the Lebanon border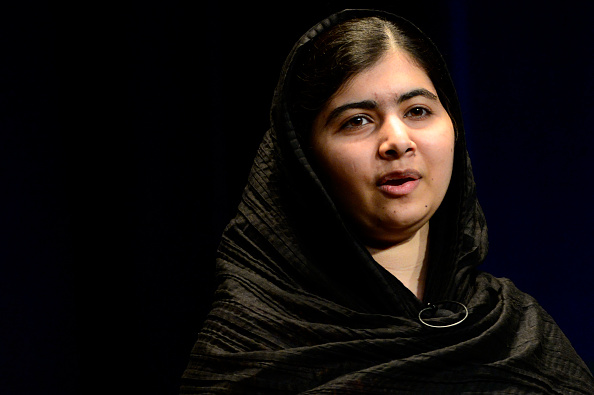 Nobel Peace Prize winner Malala Yousafzai had a curt message for world leaders when she said that they were failing Syria's children. She inaugurated the Malala Yousafzai All-Girls School for more than 200 Syrian girls living in refugee camps in Lebanon's Bekaa Valley. The school will offer education and skills training to refugee girls between the ages of 14 to 18. Highlighting that the Syrian crisis is one of the world's big disasters, she said that she felt honoured to mark her 18th birthday with the Syrian girls. Yousafzai had been honoured with the Nobel Peace Prize for her staunch support to girls' education in Pakistan.
Manipur withdraws controversial bill enabling migrants to purchase land in the state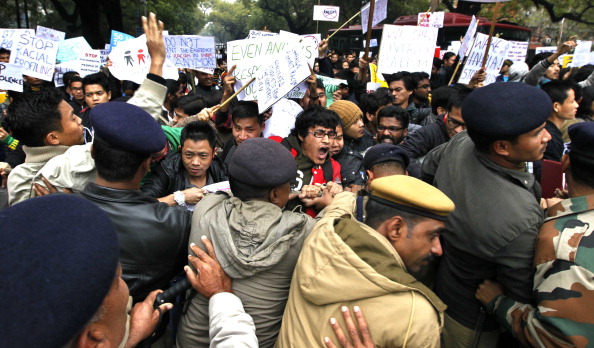 The Manipur government has withdrawn the controversial Manipur Regulation of Visitors, Tenants and Migrant Workers' Bill, 2015, (MRVTMW) which had caused unrest and agitations in the state. People and even civil society organisations had wanted restrictions and regulation over migration of 'outsiders' to the state citing 'interests' of the indigenous people. The government has also decided to call for a special sitting of the Manipur Legislative Assembly to discuss the issue. The bill had earlier been passed by the Manipur Legislative Assembly but came under fire for a clause that enables migrants to purchase land in Manipur.
No one else approached for FTII post: RTI investigation reveals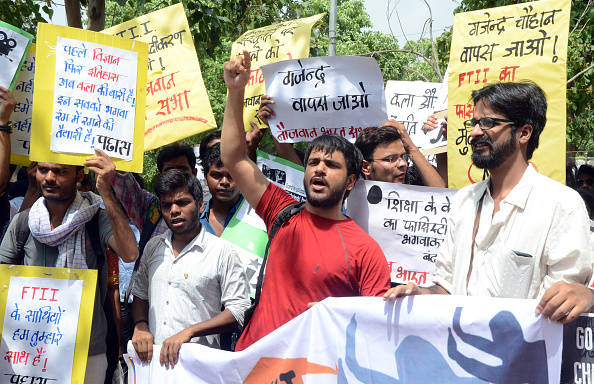 An RTI investigation by The Indian Expess has nailed the government's proclamations that "many eminent people" had turned down the position of the Film & Television Institute of India (FTII) governing council chairman. "As per record, no candidate was approached for the position of the chief of Governing Council of FTII," says the RTI reply. In response to another RTI query, on the names of people who declined the offer, FTII says: "The information is unavailable in record." Adoor Gopalakrishnan and Jahnu Barua have reportedly said that they were not approached by the government. Meanwhile, the agitation by the students seeking the removal of Gajendra Chauhan has entered into its second month.
Source: The Indian Express
Rape case filed against senior IPS officer who complained against Mulayam's threats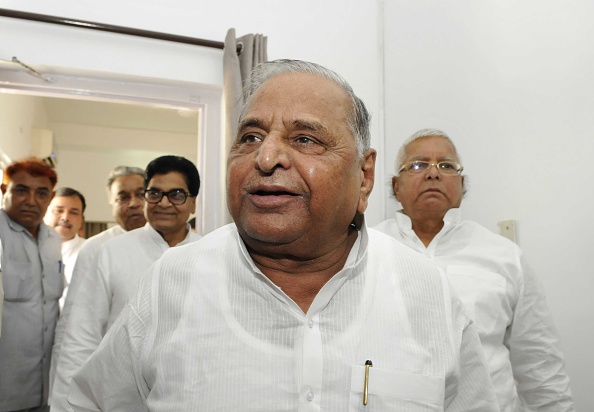 An FIR was lodged against IPS officer Amitabh Thakur, a day after he had alleged that Samajwadi Party chief Mulayam Singh Yadav had threatened him over phone. The FIR, filed in Lucknow, names Thakur as an accused in a rape case. Thakur called the FIR a "return gift" from Mulayam and said that he will approach the High Court to seek a CBI probe. His wife Nutan Thakur, an RTI activist, said that both the FIRs, the one lodged by them and the one against them, should be investigated. The duo has alleged that the state government is harassing them because she had filed a complaint against the state mines minister Gayatri Prajapati.
Now, Kumar Mangalam Birla comes out against the deep discounts offered by e-tailers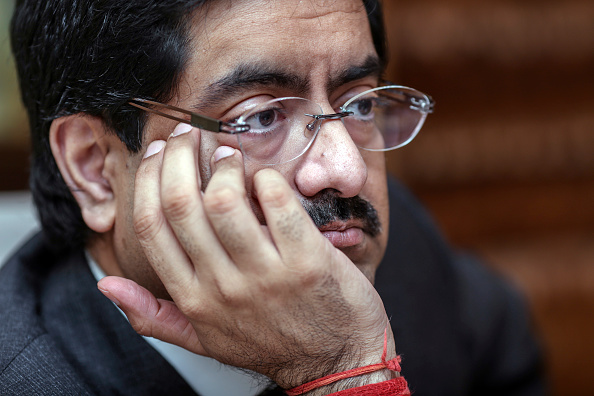 Aditya Birla Group Chairman Kumar Mangalam Birla has said that the deep discounts being offered by e-commerce companies are not sustainable. He bases this belief on the fact that sooner or later the investors would begin demanding returns from these companies. He has also asked for a level-playing field for the conventional retailers and added that at the end of the day, the e-commerce businesses cannot have an endless supply of capital funding.
Source: Economic Times
2 Wimbledons: Leander Paes-Martina Hingis win mixed doubles, Sumit Nagal gets the junior trophy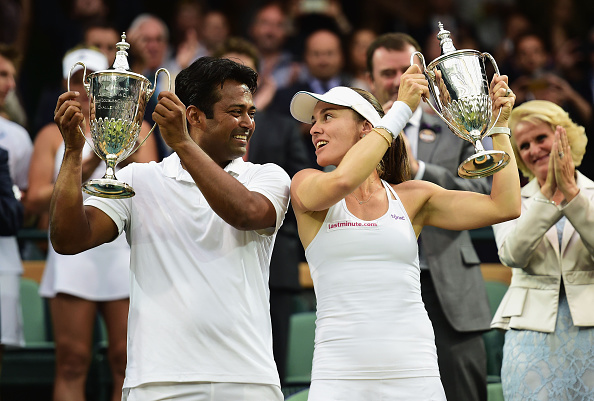 Leander Paes got his 16th Grand Slam trophy, winning the mixed doubles Wimbledon with partner Martina Hingis. The two easily overpowered the Austrian-Hungarian duo of Alexander Peya and Timea Babos in straight sets. Just a day earlier, Hingis had won the womens doubles with Sania Mirza as partner in a hard fought match. For India, it was a double delight at Wimbledon as Sumit Nagal won a Grand Slam junior title after winning the boys doubles trophy with partner Nam Hoang Ly of Vietnam. The Indo-Vietnamese pair defeated Reilly Opelka and Akira Santillan 7 -6(4) 6-4 in the title clash.
CBI team to take over Vyapam case today, extent of investigation still not clear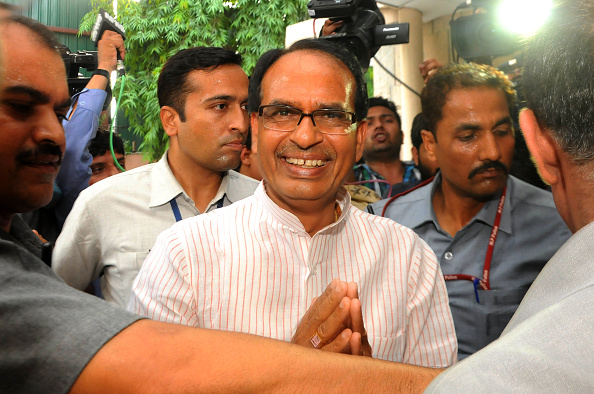 A CBI team will reach Bhopal on 13 July to take over inquiries into the Vyapam scam - the multi-crore recruitment and admission scam in Madhya Pradesh. However, what is uncertain is whether the CBI will take over the cases being investigated by the Special Investigation Team (SIT) or those being probed by the STF also. It was just last week that the Supreme Court had asked the CBI to take over investigations from the state police following the mysterious deaths of over 40 people linked to the scandal. Nearly 2,800 people have been arrested and even Madhya Pradesh Governor Ram Naresh Yadav has been named in the scam.
Europe at peace but turmoil in Greece as Eurozone reaches a bailout deal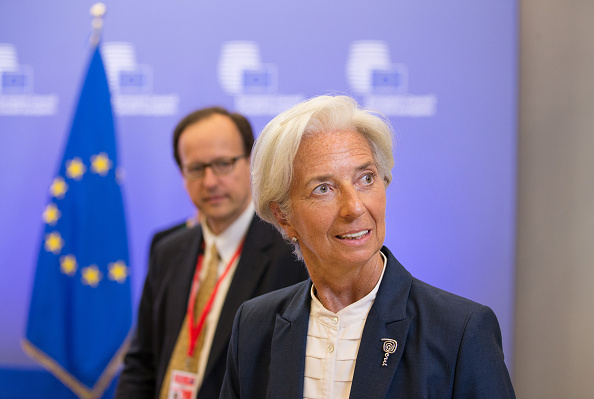 After all-night deliberations, Greece and the Eurozone leaders have managed to arrive at a concensus. Greece will have to bring about serious reforms in lieu of financial support. Even though European Council president Donald Tusk announced that the Euro summit has "unanimously reached an agreement", Greek Prime Minister Alexis Tsipras may face revolt back home. His labour minister was the first to criticise the terms of the deal as unviable and added that this would lead to fresh elections this year itself. Greece may have to increase taxes, bring about pension reforms and cut down on spending. However, Greece remains in the Eurozone and gets a bailout of 53.5 billion euro or $59.5 billion.
Pakistan tracks back, says no talks unless Kashmir is on agenda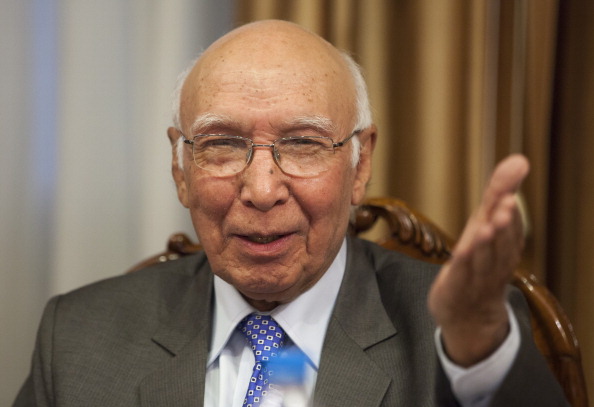 Pakistan served a surprise on 13 July saying that there can be no talks with India unless the Kashmir issue is a part of the agenda. Sartaj Aziz, Prime Minister Nawaz Sharif's advisor on national security and foreign affairs, told a news briefing in Islamabad: "I can assure you no dialogue will take place unless Kashmir is on the agenda." On the Mumbai terror attacks, the other issue which rankles India deeply, Aziz said that Pakistan needs more evidence and additional information to conclude the trial. Aziz's remarks came just three days after the euphoria generated by the Modi-Sharif bilateral meeting in Ufa, Russia.
Rainwater harvesting for vegetables could save Indians 'a bucket of money'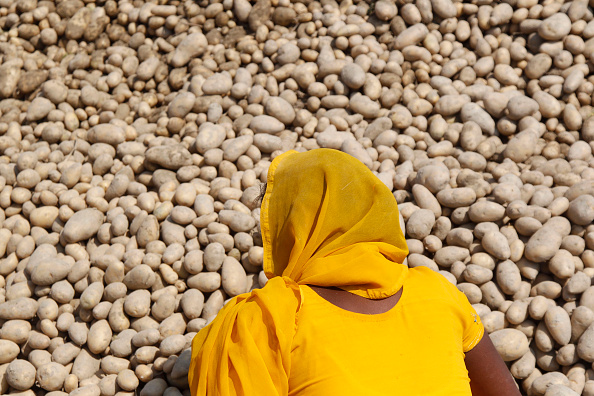 Rainwater could save people in India a bucket of money, according to a new study by scientists looking at NASA satellite data. The study, partially funded by NASA's Precipitation Measurement Missions, found that collecting rainwater for vegetable irrigation could reduce water bills, increase caloric intake and even provide a second source of income for people in India. The study, published in the June issue of Urban Water Journal, is based on precipitation data from the Tropical Rainfall Measuring Mission (TRMM), a joint mission between NASA and the Japan Aerospace Exploration Agency, which provided observations of rainfall over the tropics and subtropics from 1997 to 2015.
Nasik Kumbh begins tomorrow, government gears up with big budget and massive arrangements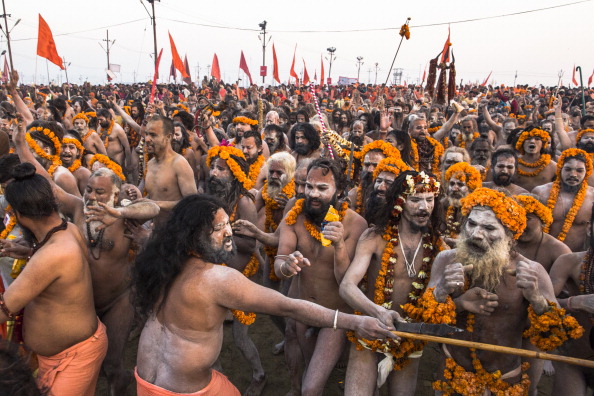 The Maharashtra government is going all out to promote the Nasik Kumbh mela that begins on 14 July. It has allotted a budget of Rs 2,378 crore, rallied over 10,000 volunteers and has promoted the religious event extensively. Up to a crore people are expected to attend the event from across the country. Besides sanitation facilities, being done under the Swacch Bharat Abhiyan, the government has beefed up transport arrangements and has drawn up a comprehensive plan for traffic and security of the pilgrims. The Nasik Kumbh is celebrated every 12 years and is the only Kumbh to be held during the monsoon season. This year it happens from 14 July to 25 September.
Tourist fatigue hits Barcelona residents, think tourists are a bigger evil than poverty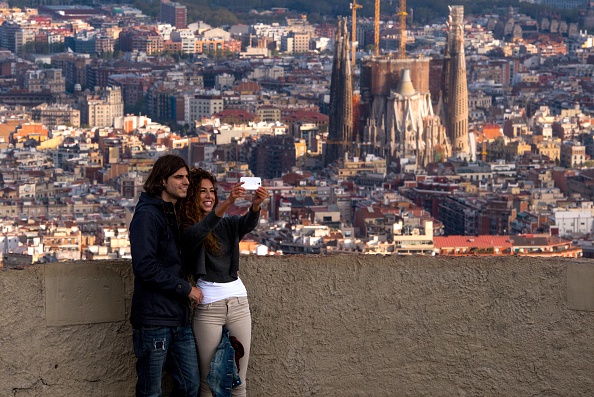 Barcelona residents have rated thronging tourists as the third biggest problem facing the city, after unemployment and traffic jams. For a city of 16 lakh population, the tourist arrivals are over 70 lakh, posing numerous challenges to locals. A recent survey found 5.3 per cent residents do not want to see more tourists come into the city. Just 5.1 per cent of them feel poverty is a bigger issue than tourists. The mounting anger against tourists has prompted the mayor to come up with a plan to limit the number of tourists pouring into the city. The city has already banned large group of tourists from entering the famous La Boqueria market during busy hours and on weekends.
Source: Rajasthan Patrika
28 elephants killed in Kerala forests in the last a few months, poachers at large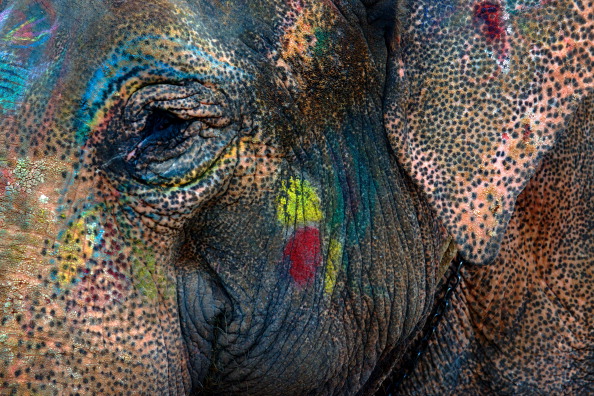 The Kerala forest department has arrested nine people, including a DYFI leader, over the last couple of days in relation with poaching of elephants and trading in ivory. It also recovered two elephant tusks and idols made of ivory. It has been reported that around 28 elephants were killed in Kerala's sanctuary's over the last few months by a gang of poachers. The fact came to light when a cook for the gang spilled the beans. However, no one from the gang that actually killed the elephants has been arrested. The environment and wildlife magazine, Sanctuary Asia has written to Union Environment Minister Prakash Javadekar narrating the incident, and seeking immediate action against the poachers.
J&K minister finds dead rats and birds amidst rotting food grain at FCI godown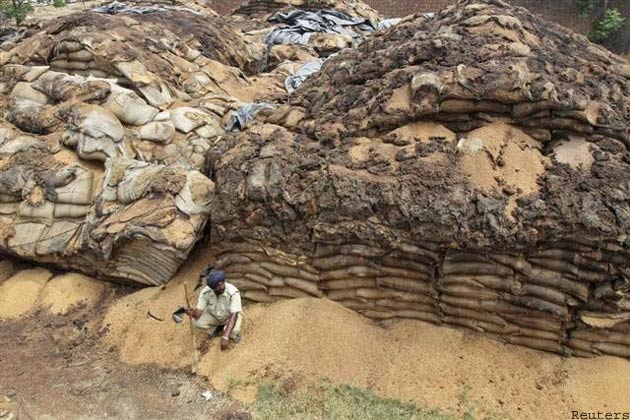 Food grain sent to J&K from Bihar and Chhattisgarh for the flood-affected people was found rotting at a Food Corporation of India (FCI) godown in Pulwama, Jammu. This was discovered during a surprise visit to the FCI storage facility by J&K Food Minister Chaudhary Zulifkar Ali. The grain, instead of being distributed for relief, had been stored and locked up. Foul smell lead the minister to the store which revealed dead birds and rats amidst stored rice and wheat. The Minister directed officials to seal the store and has ordered an inquiry.
Respect for elders on the decline in India, 65% face neglect, 35% feel abused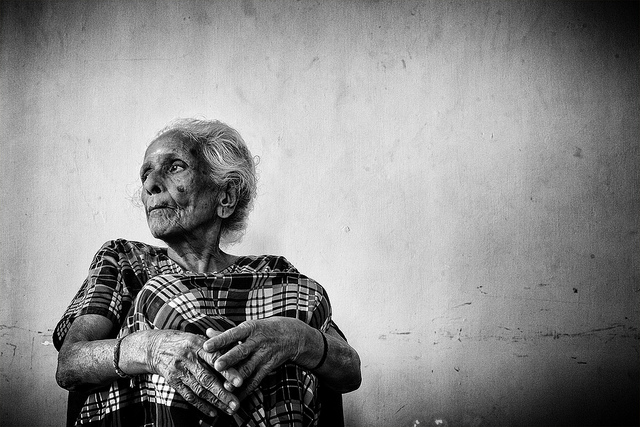 A survey has found that nearly two-thirds of the elderly people feel neglected by their family members while one-third claim to have faced physical or verbal abuse. These views were reflected in a study 'Human Rights of Elderly in India: A critical Reflection on Social Development', released by Agewell Foundation. It conducted interviews of 5,000 senior citizens across India. A whopping 96.4 per cent claimed that they faced mistreatment from their family members due to emotional factors, 89.7 per cent due to economic reasons, another 65.2 per cent felt neglected in old age while 54.1 per cent were verbally abused by family as well as society. The study cites rapid modernisation, increasing materialism, breakdown of joint family system and migration of young to urban areas as primary reasons for the deteriorating condition of the elderly.