A man believed to be the yellow-shirted Bangkok bomber arrested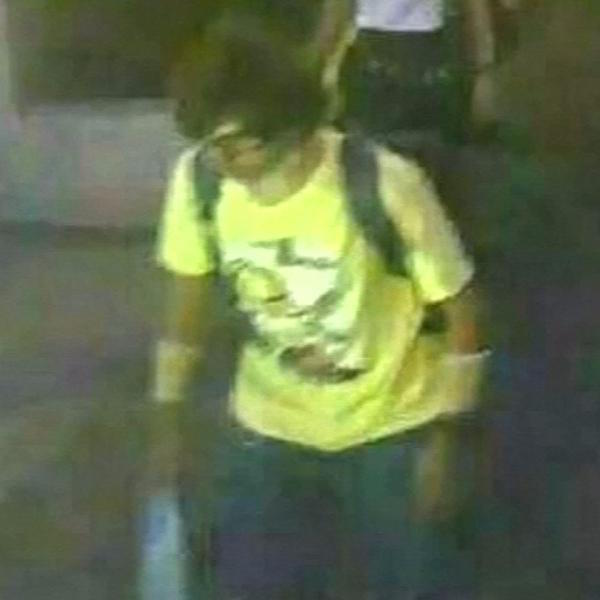 Thai authorities on 1 September arrested a man they believe is responsible for planting a bomb at a shrine in central Bangkok on 17 August. While making the announcement, Prime Minister Prayuth Chan-ocha said the suspect resembles the yellow-shirted man seen in the surveillance video, although further investigation is required to prove establish his identity. The man is a foreigner and was detained in eastern Thailand near the Cambodian border. The 17 August bombing left 20 people dead, many of them foreign tourists, and injured more than 120.
India won 3rd Test by 117 runs; ends series drought in Sri Lanka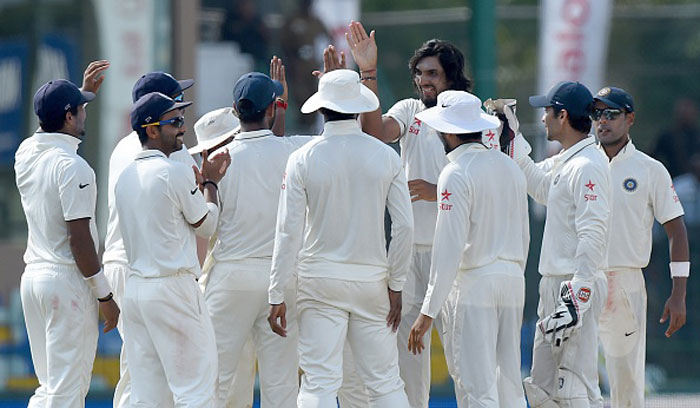 India won its first away test series in four years on 1 September, beating Sri Lanka by 117 runs in the 3rd Test match in Colombo. At the same time, skipper Virat Kohli became the youngest Indian captain to win an away Test series. After five early wickets, Sri Lanka Captain Angelo Mathews and debutant Kusal Perera strung together a partnership of 135 runs. However, Perera's dismissal opened the floodgates for Indian bowlers, as the latter quickly picked up the remaining wickets to wrap up the match in India's favour.
Ishant Sharma faces suspension for one Test match
After Ishant Sharma got into a verbal fight with Sri Lankan players during the third and final Test match played at SSC in Colombo, he has been suspended for one match which means that he will have to miss the first India-South Africa Test to be played at Mohali in November. Sharma had already been fined for 65 per cent of his match fees after he had a verbal fight with Sri Lankan players during the second Test match of the series.
Pope Francis calls on priests to pardon women who undertake abortions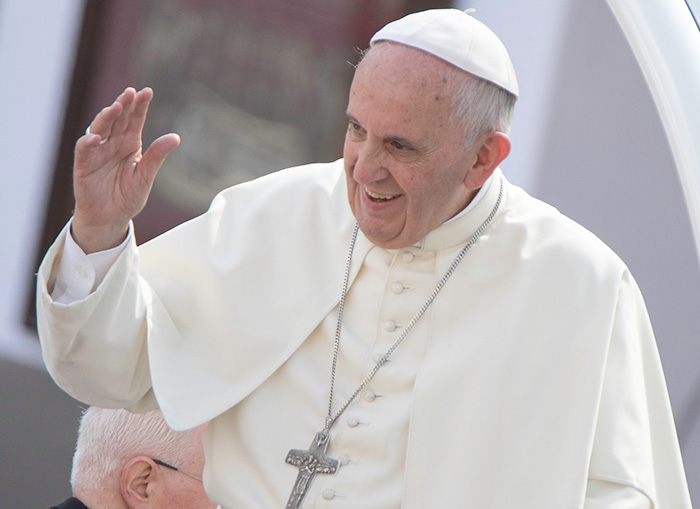 On 1 September, Pope Francis called on the priests to pardon those women who have undergone abortions and the doctors who perform the operation. He said that while the tragedy of abortion is experienced by some with a superficial awareness, many others believe that they have no other option. He urged the Church to show greater compassion and asked the priests to use "words of genuine welcome" and also to ensure that the ones who get involved in it shall be made aware of the "gravity of sin committed."
Nitish Kumar attacks Modi on Twitter, says 'stop chest-thumping'
While Prime Minister Narendra Modi was holding his fourth Parivartan Rally in Bhagalpur, Bihar on 1 September, Bihar Chief Minister Nitish Kumar took to Twitter and launched an attack on him. He tweeted, "Modi ji stop the rhetoric, chest thumping and new promises everyday. Accept insufficiency of delivering on old promises." He also added that PM should show some courage, adding that he wonders if Modi will ever be able to improve his understanding of facts and figures.
10 trade unions on strike call for Bharat Bandh; paralyses nation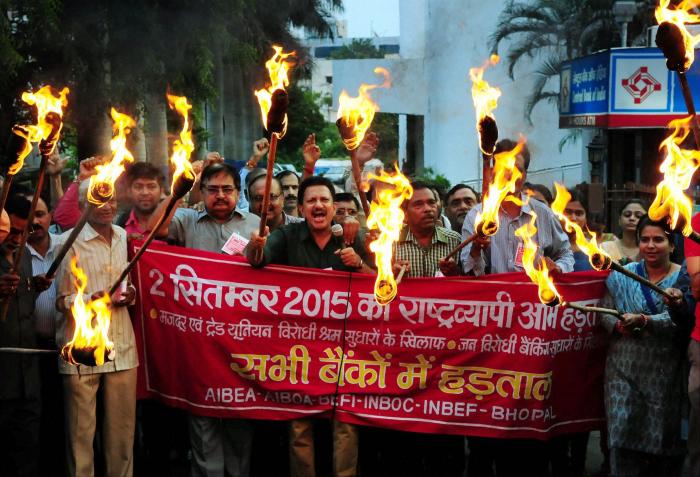 After workers from ten central trade unions have gone on a strike for Bharat Bandh. Normal life has been affected in various parts of the country, including West Bengal and Kerala. The strike will be day-long nationwide for protesting against amendments in labour laws and privatisation of PSUs. Earlier, there were 12 trade unions protesting against the government but RSS backed Bhartiya Mazdoor Sangh (BMS) and National Front of Trade Union have pulled out from the strike. In Kolkata train services on South Eastern railway were normal although Eastern Railways suburban services in the Sealdah section were hit for sometime due to blockade at some places.In Kerala, public and private bus services, taxis and autorickshaws were off the roads. Only few private cars and two wheelers were seen on the roads. Shops, hotels and even small tea stalls were closed in the state.
First sentencing in CWG scam; 5 awarded 4-year imprisonment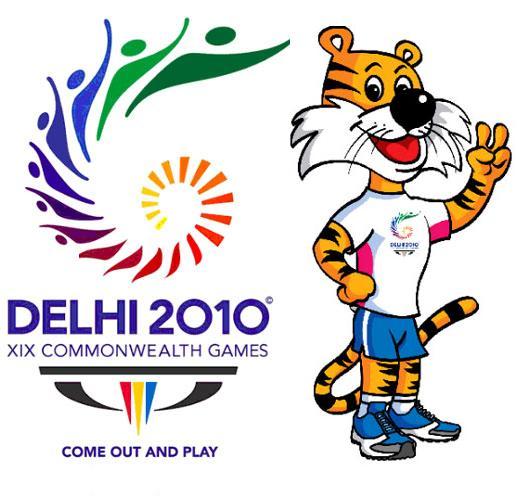 In the first conviction in the Commonwealth scam case, a Delhi Court sentenced five of the accused to a four-year imprisonment, for causing a loss of Rs 1.4 crore to the exchequer. This was done while awarding the contract for streetlights during the 2010 sporting event in the national capital.
Out of the five convicts, four are Municipal Corporation of Delhi (MCD) officials.The court has convicted MCD Superintendent Engineer D K Sugan, Executive Engineer O P Mahla, Accountant Raju V and the civic body's tender clerk Gurcharan Singh.
Private firm Sweska Powertech Engineering's Managing Director T P Singh and Director J P Singh have also been found guilty since they were illegally favoured, while awarding contracts for street lights during the games.
Implement OROP at the earliest: RSS to Modi govt at its review meeting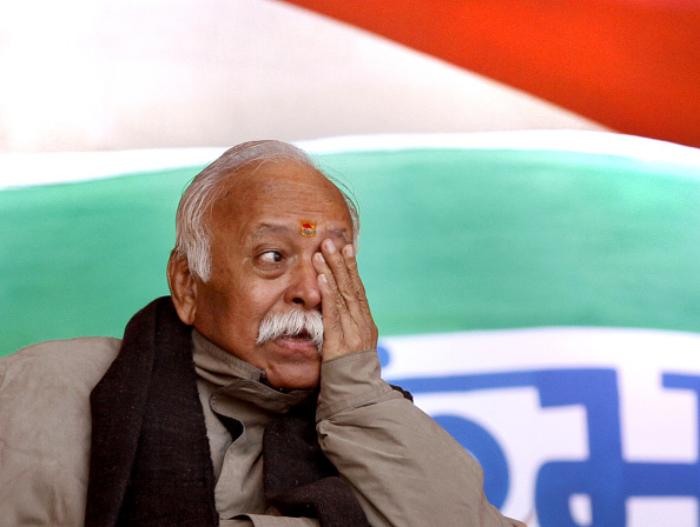 A three-day meeting of top leaders from the Rashtriya Swayamsevak Sangh (RSS) and the BJP started in Delhi on 2 September, to discuss the various issues confronting the current Modi government.
BJP president Amit Shah will be present in the meeting. Patel agitation in Gujarat, land Bill and labour reforms will also be discussed.
However, one of the most important issue on its agenda is finding a quick resolution to the ongoing One-Rank-One-Pension impasse. The RSS reportedly wants the government implement the policy as soon as possible. Ex-servicemen have been on protest for 74 days now at Delhi's Jantar Mantar demanding the implementation of the OROP policy.
Finance minister Arun Jaitley, external affairs minister Sushma Swaraj, defence minister Manohar Parrikar, transport minister Nitin Gadkari, urban development minister Venkaiah Naidu, chemicals and fertilisers minister Ananth Kumar and health minister JP Nadda will also be present.
Ninety three top functionaries of the RSS and its 15 other affiliates will be briefed by BJP ministers on issues like agriculture, economy and cultural affairs during the three day meet in the national capital. The RSS , however, is insistent that this is not a review meeting of the BJP government, but merely a conclave to discuss issues.
Carbon-dated Koran may pre-date Muhammad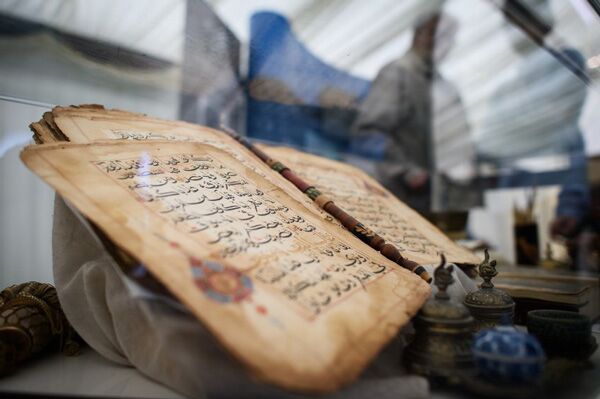 In what could be a blow to the current understanding of Islamic history, a Koran in England has been found to pre-date Islam's founder Prophet Muhammad. Carbon dating of the Koran's parchment has revealed that the tome is from between 548-632 AD. Islamic scholars believe Muhammad lived between 570 and 632AD and that he founded Islam after 610AD. Thus, scientists speculate, the Koran may have been compiled before Muhammad or possibly during his childhood. While this find is interesting, it is important to note that the carbon dating was only carried out on the parchment rather than the ink. This could mean that while the parchment is fairly old, the actual writings could be more recent.
Japan is building world's first large-scale vegetable factory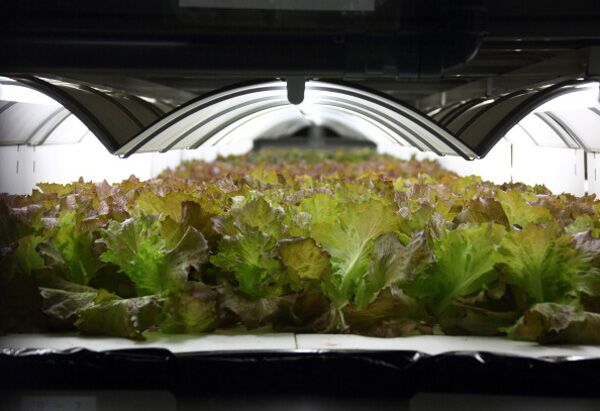 Spread Co., a vertical farming company in Japan, has begun construction in Kyoto, on what it calls the "world's first large-scale vegetable factory". The factory will be fully automated from seeding to harvesting. Construction will cost close to $2 million and the new 4800 square metre facility will be slightly smaller than an average football pitch. Once set up, the facility is expected to be capable of producing up to 30,000 heads of lettuce a day. The factory will employee vertical farming and artificial lighting. In addition, Spread Co. estimates that they are able to recycle 98% of water for cultivation and cut labour costs by 50% due to automation. In addition, these factories will not be affected by erratic or bad weather. Spread Co. currently operates a smaller version of this kind of factory in Kameoka.
Meru Cabs launches new CarPool service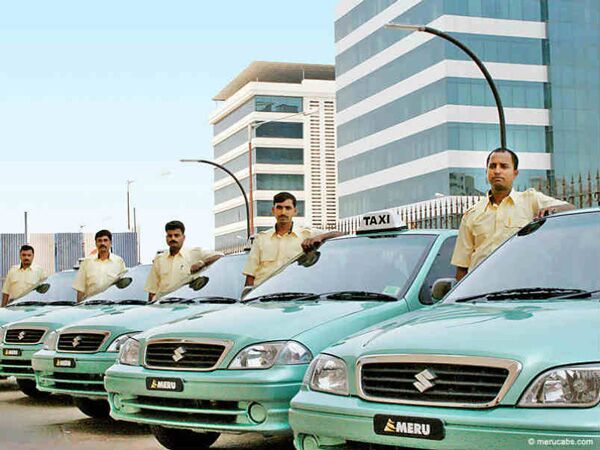 Meru Cabs, the taxi-aggregator company, has now entered the ridesharing sector with its new service - CarPool. While Ola and Uber are both competing for dominance in the cab service sector, Meru seems to have identified a lucrative, potentially $15 billion market in carpooling. "The CarPool initiative aims to encourage a simple act of reducing the one-person per vehicle issue through a communal effort of sharing a ride with another person headed in the same direction while offering convenience and economy of travel," said chief executive Siddhartha Pahwa. As per the service, drivers would have to submit driving license details and their Aadhar unique identity number for verification. Once this is done drivers can sign in through their Facebook IDs. Meru has adopted the PayTM wallet as the method of payment for the service.
PCOS a real threat to Indian women; 1 in 5 suffer from it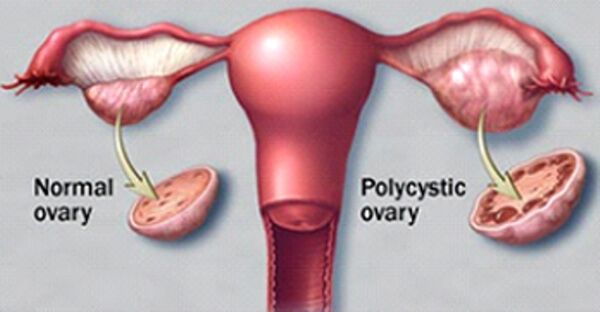 PCOS or Polycystic Ovary Syndrome is a condition unique to women. Characterised by hormonal imbalance leading to difficulties in conceiving, excessive hair growth and increased weight, PCOS is worryingly common among Indian women. One in five Indian women suffer from the syndrome, establishes a study conducted by Metropolis healthcare on women in the age group of 15-30 years. Tested with 27,411 samples over a period of 18 months, the study suggests that Indian women should do constant check-ups.
Over 90 per cent of the world's seabirds have bellies full of plastic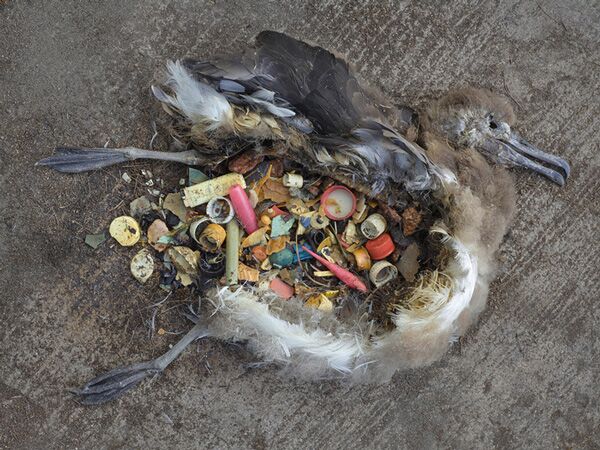 Majority of the world's seabird species have plastic in their gut and 99 per cent will have gobbled down plastic by 2050, according to a new study. Researchers assessed how widespread the threat of plastic is for the world's seabirds, including albatrosses, shearwaters and penguins, and found the majority of seabird species have plastic in their gut. In 1960, plastic was found in the stomach of less than 5 per cent of individual seabirds, rising to 80 per cent by 2010, and the number continues to rise alarmingly, even today.