Somi Das
| Updated on: 10 February 2017, 1:51 IST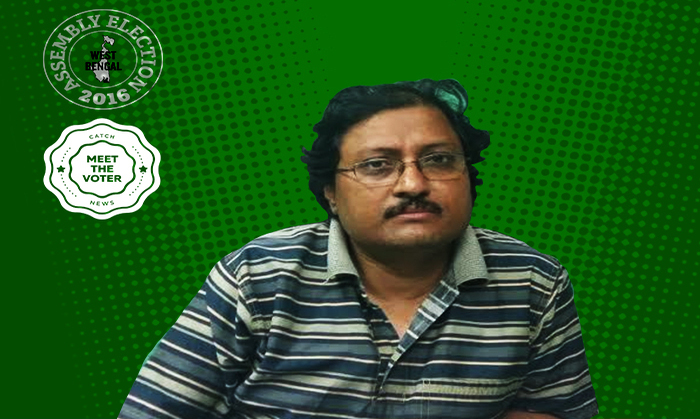 The controversy
Eight years ago, violence erupted in Singur over the under-construction Tata Nano car plant
Some people had willingly given up their land to boost industrialisation, while some had been unwilling
The voice
Dr Udayan Das runs a hospital and a \'save industry\' committee in Singur, which gives disgruntled farmers a voice
He says the Tata Nano controversy is still a relevant election issue
More in the story
Who supported the TMC in 2011 and who will do so now?
What do Das and his associates think about the five years of Mamata Banerjee\'s rule?
Eight years after Tata wound up its Nano car project and left Singur, a section of people who had willingly given up their land for the project are desperate for change.
The last word on the ownership of the 997-acre land acquired for the project lies with the Supreme Court. But the CPI(M) candidate, Rabin Deb, has assured willing land givers that if he wins, he would ensure the project is revived.
Singur goes to the polls on 30 April, and the fight is between Deb, Trinamool Congress's Rabindranath Bhattacharya and BJP's Suren Patra.
Outside the main political battleground, Dr Udayan Das is helping disgruntled voices articulate their political choice. Das, 47, had himself given up land for the Nano project.
Das runs a nursing home, Swasthya Nivas, in Singur, and is the convenor of the Singur Shilpa Bachao (Save Industry) committee. He hails from a political family - his father was a three-time CPI(M) MLA from Singur - but has stayed away from politics.
Das hails from a political family - his father was a three-time CPI(M) MLA from Singur
However, it wouldn't be wrong to call him a political or pro-industry activist. He is the convenor of the Singur Shilpa Bachao committee. His only demand is jobs for the youth of West Bengal, and thus, more industrialisation.
He tells us why the project continues to be an election issue and why a section of people are angry with Mamata Banerjee. Excerpts:
What was your purpose behind forming the Shilpa Bachao committee?
When the land agitation against Tata was at its peak, many celebrities like actor Aparna Sen and playwright Bibhas Chakraborty came here and spoke about protecting the farmers' land. They knew nothing about the ground realities.
Now, the truth has emerged. A movement was whipped up in the name of farmers based on false facts.
So, our purpose was to counter such falsehood and give a voice to those who wanted jobs and industrialisation here.
Who are the people associated with you?
All those people who were promised jobs in return for their land, who started their small businesses, opened canteens, those young people who were sent for training by Tata are part of this organisation.
Why is the Tata project an election issue?
Almost 5,000 people directly or indirectly were making money because of Tata; many were employed by the company. Many small businesses came up around the project. For almost two-and-a-half years, there was a rapid increase in house rents here; the demand for car drivers increased as company people from other parts of the country settled here. ATMs and banks came up. All that is gone now.
Further, the Calcutta High Court had declared Mamata Banerjee's 2011 Singur Land Bill, which mandated the return of the land to farmers, as unconstitutional. This has been challenged by the government in the Supreme Court. For the Tatas also, it is beneficial to let the case to drag on. They are right now not in a situation to start anything new here, because of the prevalent political atmosphere.
Farmers who gave up big chunks of land in the hope of compensation have also turned against Didi now
They have made CDs of the plant and submitted it to the court. Now if there is any theft or damage there, the government would be liable to pay for it.
In fact, the government is spending crores merely guarding the plant. Tata is not spending a penny. If the government wants, it can go for an out-of-court settlement. But it doesn't have the political will to end the stalemate. At the end of the day, it is the people who are suffering.
If there were so many supporters for the project, how did Mamata Banerjee's party win with a massive margin here?
First, there were organisational problems within the CPI(M). It didn't field a very strong candidate against Rabindranath Bhattacharya. He is a respected teacher and that's why he gets votes.
It was because of the split in the CPI(M) that Trinamool workers could turn the anti-Nano movement violent.
There were other mistakes the CPI(M) made. Land givers were offered really low prices, which caused some resentment.
This time, I think Rabin da's candidature will make a difference. Trinamool's lies have also been exposed now. During the violence, Mamata Banerjee came here so many times. But since then, she hasn't come here even once. Why?
But she does have support among a lot of unwilling farmers and land givers...
She has created a divide among the people of Singur. While there are no benefits for people who willingly gave up their land in the hope of jobs, those who were unwilling then are getting Rs 2,000 per month and subsidised rice.
We want to know what is the basis of this distinction, and where is the money for this dole coming from. But even this preferential treatment won't win Mamata votes.
You have to understand that the Singur movement first began with the rich farmers who were giving up a large portion of their land, compared to the small farmer. They saw that if they were giving up their 16 bigha of land as per the land value, they should have got something over Rs 1 crore. But the CPI(M) government was compensating them with just Rs 50 lakh. So, they opposed the project and began the movement. They were only fighting for higher compensation. They had no intention of using their land for farming.
But now the tables have turned. They haven't got their land back. The farmers who had just a couple of bighas have benefitted. They are getting Rs 2,000 for an indefinite time (as long as the case goes on), plus subsidised rice. On the other hand, farmers with bigger land holdings have got a raw deal. Just Rs 2,000 is not compensation enough for them. So all those people have also turned against Didi.
What about the BJP's prospects? They have always held a pro-industry stance.
Before 2014, (Patra) had said that if he came to power, he will try to resolve the Singur issue. But he did nothing.