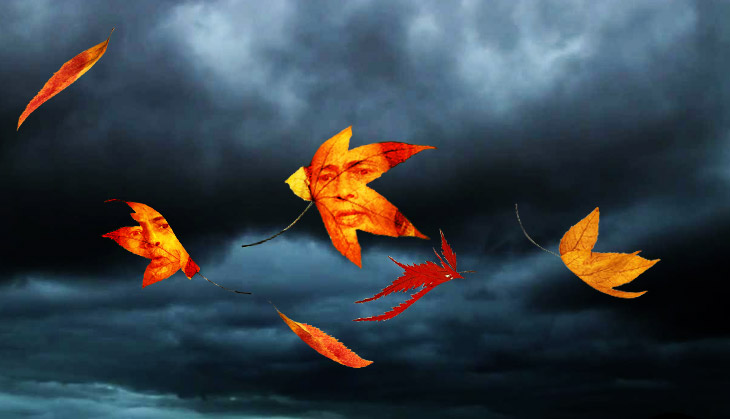 The expectation
Before the Bengal elections, the Trinamool Congress was expected to win a second term
Even till a couple of weeks ago, Mamata Banerjee\'s party was projected to win 170-plus seats in the 294-member house
The reversal
After the fourth phase, there seems to be a wind of change - people are hesitant to declare a TMC victory
Some are even going to the extent of predicting that the Congress-Left alliance will edge out the ruling party
More in the story
Bengal\'s bureaucracy seems to have changed its stance - is it expecting Mamata\'s downfall?
The events that point towards a change of stance
Ahead of the West Bengal Assembly elections, many thought the result was a foregone conclusion - that Mamata Banerjee and the Trinamool Congress would surely win a second term.
Even till a couple of weeks ago, the TMC was being projected to win 170-plus seats in the 294-member house.
However, the mood seems to have changed recently, especially after the fourth phase. People on the ground in Bengal are beginning to lose confidence in the old guarantees of a TMC win. Either they say 'it's going to be neck and neck' or that 'TMC will see a massive reduction in seats'. There are even murmurs that the 'people's alliance' (Congress-Left) might even sail through.
According to reports in the regional media, TMC vote managers are not feeling very confident.
When this correspondent visited the state, it was clear that Left cadres and supporters were coming out of a long hibernation, evidently more upbeat as compared to previous elections.
The TMC, on the other hand, had only one strong point - the development ushered in by Mamata.
Catch approached several people - from journalists covering the polls on the ground to social scientists who work with the government, advocates, teachers and government officials. All of them unanimously said that the TMC had a clear advantage at the beginning, but not anymore.
Rumours have begun to float that the bureaucracy is slowly shifting its allegiance, that the government machinery is no longer obeying the TMC, and that elections in TMC strongholds have been totally free and fair.
EC cracks down
The districts of Burdwan, Birbhum, North 24 Parganas and Howrah are considered TMC strongholds - the party has won nearly all the seats at every level since the 2011 Assembly elections.
This time, there are no reports of voter intimidation or booth capturing attempts. The Election Commission's precautions seem to have worked.
The EC had taken strict steps like putting TMC strongman Anubrata Mondal under house arrest, imposing Section 144 in North 24 Parganas and Howrah, transferring more than 30 officials - from district magistrates to superintendents of police and officers in-charge of local police stations. Known criminals were forced to either give an undertaking or leave their areas of operation.
Even the state police, for the first time, has been seen wielding lathis to clear away local TMC leaders and refusing to bow before threats.
All this has strengthened the rumour that the bureaucracy is sensing a change in power.
"We are under tremendous EC pressure. We are working overtime to ensure a free and fair election," says a state government officer in East Midnapore, which is considered a TMC stronghold and goes to the polls on 5 May. "In this district, it looks like both sides have a 50-50 chance. Only Subhendu Adhikary's seat is secured."
Asked if he had sensed a wind of change, the officer adds: "Look, if only government servants voted in this election, 95% of them would've voted against TMC. The party had made it a rule that we have to abide by whatever it says. We bore the brunt of its corruption. But we have permanent jobs; the government's term is just five years."
Hedging their bets
Catch also spoke to a sub-divisional police officer in the South 24 Parganas district, who categorically said: "We will not allow any kind of malpractices on 30 April (polling date). We are not bothered about any change of government, our only instruction is to ensure free and fair election."
Clearly, such statements come as a boost to the Opposition, which has been alleging electoral malpractices as the reason for previous whitewashes by the TMC.
"Suddenly, the police force has become extremely courageous, which is indicative [of change]. There is also a central IB report that the people's alliance is going to win, and the state IB is saying that it will be neck and neck. Even if TMC wins, it will be difficult for it to stay for five years," says a TV journalist.
Zaad Mahmood, who teaches political science at Presidency University, agrees that there's a change in the stance of the bureaucracy. "No doubt, there is EC pressure on the authorities. But policemen beating TMC goons is not borne out of EC pressure. Senior bureaucrats leaking news to the Opposition is not because of EC pressure," he says.
Obviously, officials won't admit to a change of stance. But Bengal has long been a state known for bureaucrats toeing the government line.
On being asked if there's a marked change, an advocate of the Calcutta High Court, considered close to the TMC government, says: "Yes, but only among the bureaucrats on the middle rung. The top people are playing their cards close to their chests, and ensuring they are not doing anything that would jeopardise them if there's a change in government. They're simply hedging their bets."