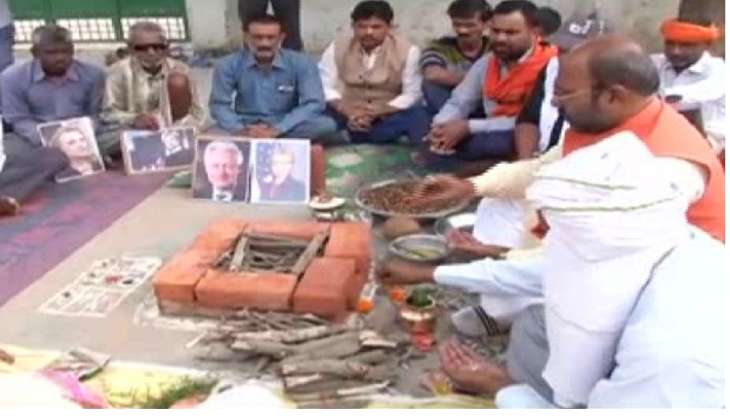 Just a day before America goes to the polls, the residents of Jabrouli village in Uttar Pradesh, which has been adopted by the Clinton Foundation, performed a holy puja praying for the victory of Democratic presidential nominee Hillary Clinton.
Carrying pictures of former president Bill Clinton and his wife Hillary, the villagers prayed for the latter's win.
Record number of 35 million people have already voted under the early voting provision of American democratic system ahead of the presidential election, scheduled for 8 November.
Hillary Clinton will face Republican presidential candidate, Donald Trump scheduled to be held on 8 November.
The electoral fight between Trump and Clinton has captured international attention, with American media describing the heated 2016 presidential election as the most unconventional in the country's history.
Hillary Clinton, scripted history to become the first woman to head a major party's presidential ticket in the presidential run for the White House.
--With Agency inputs