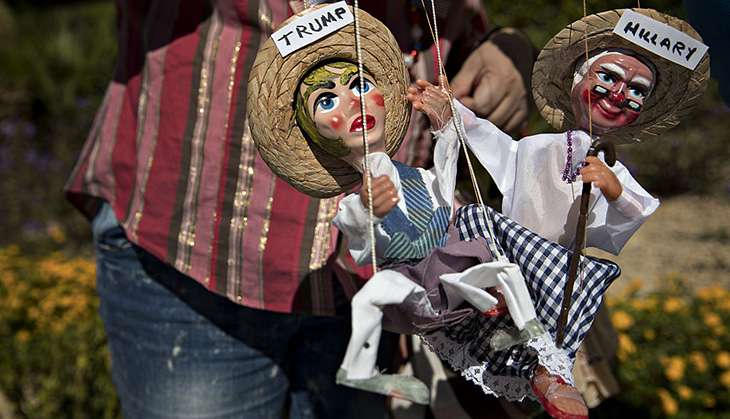 Andrew Harrer/Bloomberg/Getty Images
It's been a long, long campaign for Americans. In many ways, it's been the worst campaign in US history. Personal attacks have trumped common sense and policy debates; it's been a bitter fight to this final moment between Donald Trump, the Republican Party's unlikely and reviled candidate, and Hillary Clinton, one of the most disliked politicians in America.
Basically, it's a fight between the much hated and the even more hated. This election is a referendum of hate, and in some ways, the winner will be the candidate America hates the least.
Politics of exploitation
Throughout this rough campaign, Trump has seemed to be stuck in some sort of school presidential election, where bullying the opposition will make you seem scary and cool so people will vote for you. Clinton, on the other hand, has made it her mission to make herself as relatable as possible to the millennials.
Also read - The US election won't be rigged - but the system has to be fixed
The Republicans have already begun to come apart at the seams. We have an "anchor around their necks" as one supporter from Iowa said.
The Democrats, on the other hand, aren't fully assured of a victory yet despite having a candidate who has served the government for years.