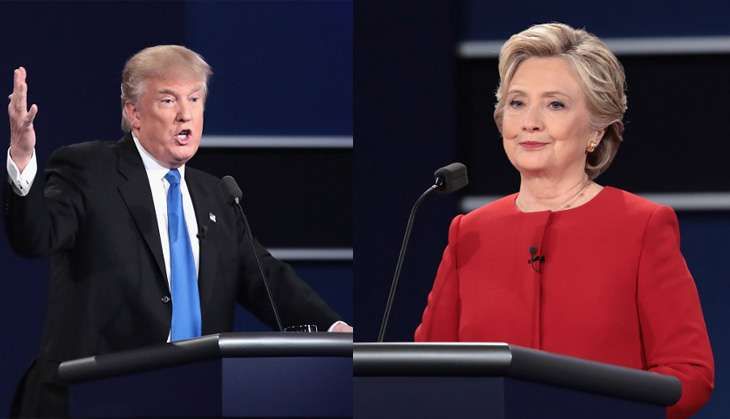 As Americans gear up to cast their votes on 8 November, the latest ABC News/The Washington Post national tracking polls have put Donald Trump and Hillary Clinton in a neck-and-neck contest.
Trump edged past Clinton for the first time since May, as the national polls put the Republican Presidential nominee at 46%, while Clinton was at 45%, well within the poll's 3 percentage point margin of error.
While Trump's 1% lead may be negligible in the larger scheme of things, what the national poll trends clearly indicate is that there has been a certain dip in enthusiasm among the Democrat voters, in the wake of the latest developments surrounding Clinton's email scandal. The FBI has been reviewing new emails found on the laptop of former congressman Anthony Weiner.
However, the Clinton camp has completely denied the findings of the polls putting Trump ahead of the Democratic candidate, saying that the focus should be shifted back to Trump, calling out the FBI for their 'double standards'.
The Democratic camp has accused the FBI of an unfair bias, alleging that they had publicised their inquiry into Clinton's email practices while staying quiet about the Republican presidential candidate, and his ties with Russia.
According to the CNN Poll of Polls however, Clinton still has a clear lead, putting the presidential hopefuls at 46%-42%.
The ABC/Washington Post polls also indicated that there has been a drop of 7 percentage points in the number of Democratic voters unequivocally supporting Clinton, eight points behind the share of Trump supporters who claim to be very enthusiastic about supporting their candidate.