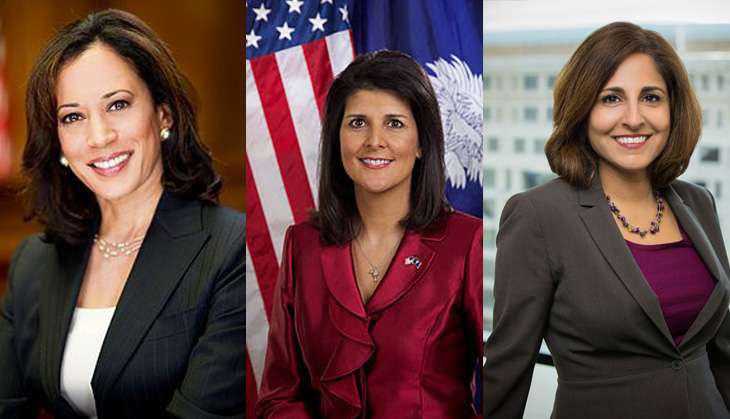 Indian-American women politicians are making a mark in this year's general elections in the US with Democrat Kamala Harris all set to be elected as the first Senator from the community.
This is seen as a direct effect of Clinton, 69, the first- ever woman candidate of a major political party and also a result of political success of two-term South Carolina Governor Nikki Haley, who as the first Indian-American woman governor has made an impact at the national level.
Two top positions in the Clinton Campaign are held by Indian-American women.
1) Neera Tandon
Tandon, who heads the Center for American Progress, a top American think-tank, has been appointed as Co-Chair of the Clinton Transition team. She is highly being speculated as a potential Cabinet nominee in a Clinton administration. She was a key member of the Democratic Platform team.
2) Huma Abdein
Clinton's closest personal aide Huma Abdein, whose father was from India and mother from Pakistan, is the vice chairwoman of the Clinton Campaign. She is considered as one of the most powerful individual in the Clinton Campaign.