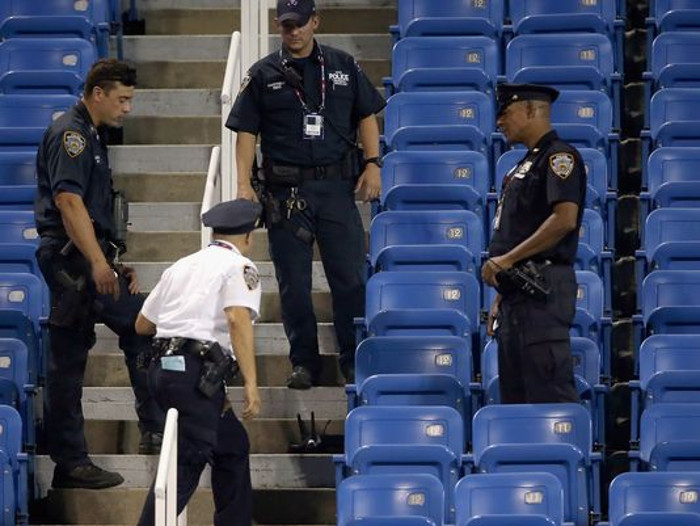 The Billie Jean King National Tennis Center is neither a corn field nor it has any crop circles but still an unidentified flying object visited the the Louis Armstrong stadium in New York on 3 September.
According to reports, the US Tennis Association (USTA) confirmed that a drone was flying from the east into the southwest corner of the stadium during the second round women's singles match between Flavia Pennetta and Monica Niculescu.
The drone had crashed into the stands of the Armstrong stadium, prompting security and members of the New York Police Department (NYPD) to halt play as they investigated the device.
"No spectators were in the immediate area of the crash and there were no injuries," the USTA said in a statement.
"I was a little bit scared, I have to say. I mean, with all the things that happen now in the world, I'm imagining, 'OK, it's a bomb.' That was my first reaction. I think it's normal to think something like that. I was trying to (keep playing). I saw the police there watching and everything," Flavia Panetta said.
The incident visibly startled the two players who were both wobbly on serve towards the end of the match. Panetta got the better of Niculescu with a 6-1, 6-4 win.