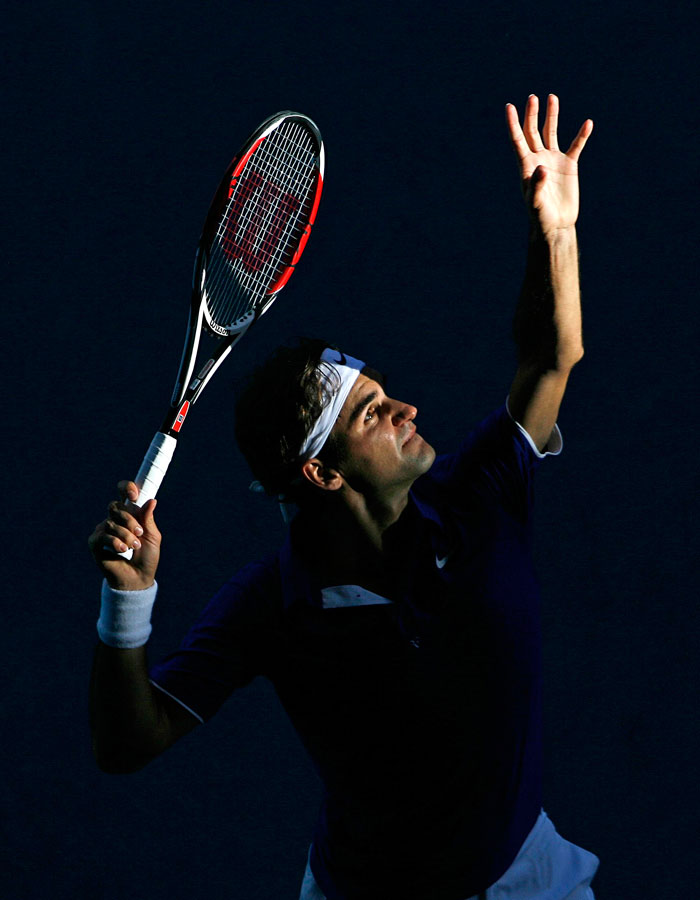 In 2011, Roger Federer's greatest adversary, Rafael Nadal, was asked what he would write about the Swiss maestro if he were a journalist. This was his response: "You guys have tried to kill Roger - often. But he's always come back and proved you wrong. So one thing I would not do is make the mistake of saying Roger is dead."
The 14-time Grand Slam winner, in his comment, probably best encapsulates Federer's career, widely hailed as the greatest in men's tennis history.
Written off over and over again in the last few years, Federer has managed to stave off opponents much younger than him, fitter than him, more agile than him, to be at the highest level of the men's game.
In the last five years, Federer has won just one major, the 2012 Wimbledon title. He has, however, been consistent enough to stay at least in the top 8 of the ATP rankings. In the last 14 months, the 17-time Grand Slam champion has reached three major finals, coming second-best in all of them to World no 1 Novak Djokovic.
Defeats to Djokovic do not diminish Federer's legacy
It was an error-strewn performance on Sunday, 13 September, that saw Roger Federer succumb to a four-set defeat to Djokovic in the US Open final at Flushing Meadows. Despite coming close to cracking Djokovic's stoic defence on many occasions, the 34-year old's 54 unforced errors meant that Djokovic held fort to win the match 6-4, 5-7, 6-4, 6-4.
The Flushing Meadows defeat has once again raised questions about Federer's ability to add to his 17 major titles.
The Swiss maestro has yet to find a solution to the Djokovic conundrum, and as the months pass by, winning a Grand Slam title doesn't look like a very bright proposition for Federer. But does he really need another major title to cement his status as the greatest tennis player of all time?
Novak Djokovic is at the peak of his career, and currently the undisputed World no 1. On the other hand, Federer is in his mid-30s, well past his prime. Losing major finals to Djokovic, given the contrasting stages of their careers the two players are in, hardly demeans Federer's legacy in the sport.
Still a tennis giant in his mid-30s
The surprising aspect about Federer is his high level of consistency at this stage of his career. His demolition of Andy Murray in the Wimbledon semi-final earlier this year, and his victory with similar ease over compatriot Stanislas Wawrinka in the US Open semis last week, is proof of the fact that there is still life left in his tennis career.
At the US Open this year, Federer didn't drop a set in his six matches before the final. Two months ago at Wimbledon, he had dropped only one set, losing a tie-breaker, prior to the final against Djokovic.
He has nothing left to prove - but the pleasure of seeing the world's finest player on court should be ours to savour a while longer
For any other player of Federer's age, such results remain unimaginable, especially with the likes of Murray, Wawrinka, Berdych, etc still in their prime.
Whether he wins another Grand Slam or not is yet to be seen, but there is no doubting the fact that he still remains one of the best players in the circuit, which is quite phenomenal in itself.
Federer's remaining time on the court needs to be cherished
The loudest cheer of the night on Sunday came after Roger Federer announced to the crowd at the Arthur Ashe Stadium his intention to come back for next year's edition of the US Open, laying aside fears of an early retirement.
While it is unlikely that he will be able to continue his resurgent form until next September, Federer's mere presence in the tournament will be something to cheer for.
Fellow tennis great Mats Wilander was asked about Federer's title chances at Wimbledon earlier this year. He replied, "It's so narrow-minded to only focus on whether he can win another Slam. Who cares? It's stupid, so small-minded and disrespectful of Federer the player and also disrespectful of the whole tennis community who are in it for the love of the game. The fact he's still playing at 33, and he's the second seed at Wimbledon, think about that and celebrate."
Now at 34 years of age, Federer is reaching the final stage of his career. He may yet go on to win a major, make no mistake about it. He will head to Melbourne in January as the main challenger to Novak Djokovic for the Australian Open crown, but will it make a difference if he fails to win another major crown?
For a player who has won almost everything there is to win, Federer has nothing more to prove. Cherish whatever remains of Roger Federer's career, because tennis, as a sport, will no longer be the same the day its greatest star decides to call it a day.