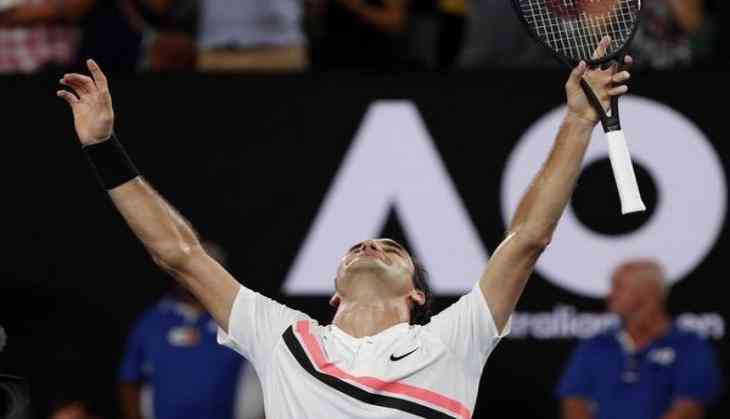 20-time Grand Slam champion Roger Federer has returned to the top of the ATP Rankings for his fourth stint at the pinnacle of men's professional tennis, more than 14 years after he first became number one.
Federer, who surpassed eight-time Grand Slam winner Andre Agassi's record to become the oldest-ever No 1 en route to winning the Rotterdam Open title last week, dethroned his great rival Rafael Nadal of Spain at the top of the rankings, according to the ATP.
Federer had earlier guaranteed himself the No.1 spot by reaching the semi-finals of the Rotterdam Open. He, however, later went on to ease past Bulgarian player Grigor Dimitrov 6-2, 6-2 to clinch his 97th title in Netherlands.
The Swiss star first became world number one in February 2004 and had not topped the rankings since October 2012. He, in fact, slipped to a low of 17th in January 2017.
Meanwhile, Bulgarian Dimitrov's run to the final also saw him move one place to the fourth spot above Germany's Alexander Zverev.
South Africa's Kevin Anderson, on the other hand, broke into the top 10 for the first time by lifting the title at the New York Open.
The current ATP top 10 are as follows:
1. Roger Federer
2. Rafael Nadal
3. Marin Cilic
4. Grigor Dimitrov
5. Alexander Zverev
6. Dominic Thiem
7. David Goffin
8. Jack Sock
9. Kevin Anderson
10. Juan Martin del Potro.
--ANI